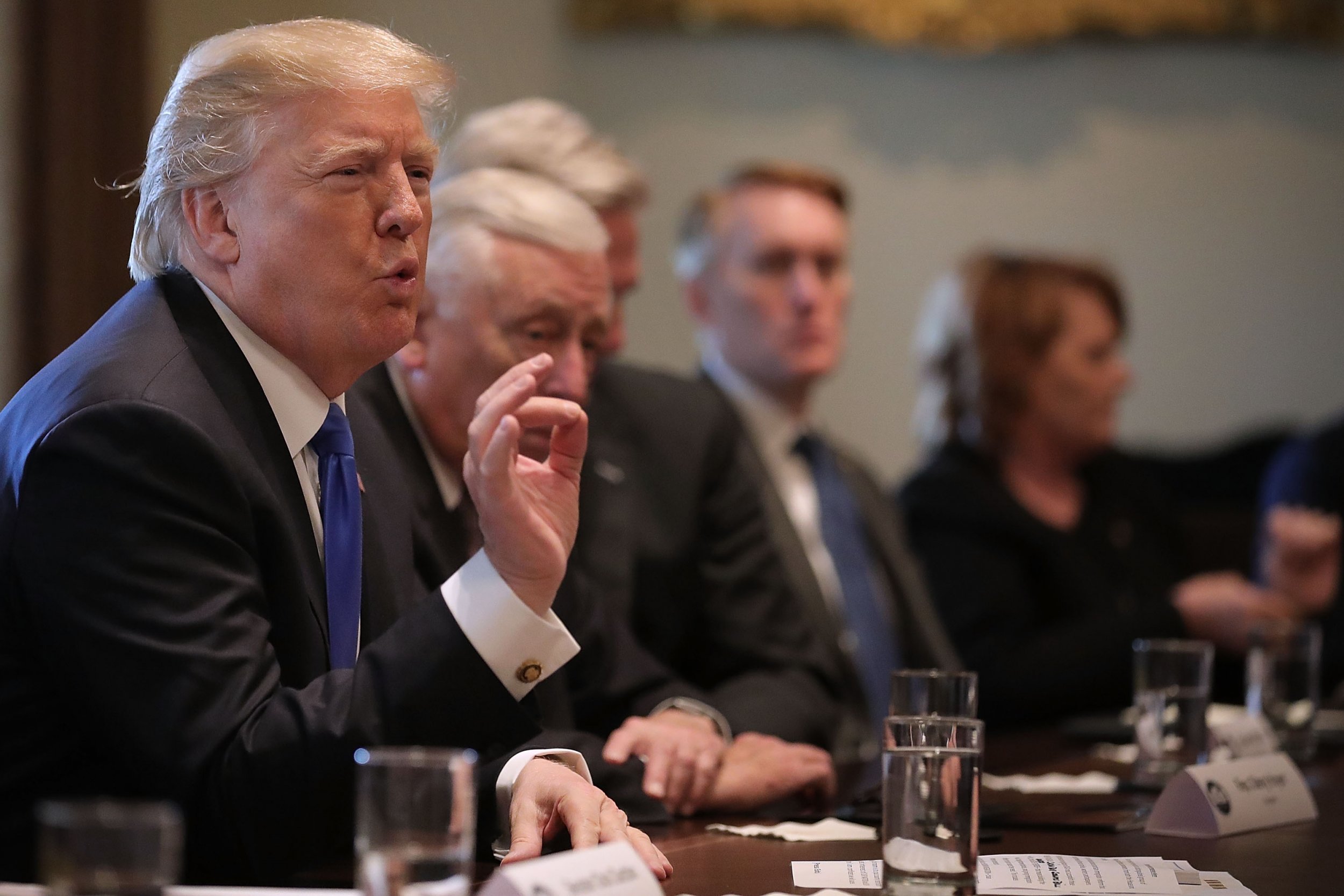 Nearly 60 percent of American voters said they think President Donald Trump doesn't respect people of color as much as he does whites, according to a new poll out Wednesday.
By a margin of 59 percent to 38 percent, voters in the Quinnipiac University poll said they feel Trump holds whites in higher regard.
White men, Republicans and white voters who don't have college degrees disagreed, saying the president respects people of color as much as whites.
"The president is a divider, not a uniter, say an overwhelming number of voters," said Quinnipiac's Tim Malloy, assistant director of the poll, calling it "an assessment made even more disturbing by his perceived lack of respect for people of color."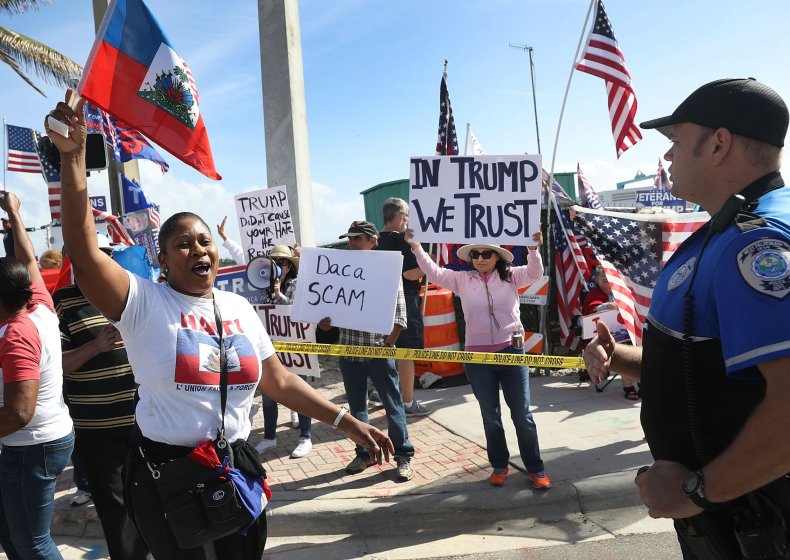 Quinnipiac began the survey on January 12, immediately after Trump reportedly questioned why the United States was accepting so many people from what he called "shithole" countries—such as Haiti and nations in Africa—rather than "countries like Norway."
About 58 percent of voters polled by Quinnipiac said they considered his alleged remarks about immigrants racist, versus 35 percent who did not.
Trump has denied antipathy toward non-whites, telling a pool reporter at his resort over the Martin Luther King Jr. holiday weekend: "I am the least racist person you have ever interviewed, that I can tell you."
The survey also found "wide gender, racial and political gaps" regarding feelings about Trump's mental stability, with 47 percent of respondents considering him not stable and 45 percent saying he is. Whites and Republicans were more likely than blacks and Democrats to consider the president stable. Independents were split.
Dr. Ronny Jackson, the White House physician, pronounced Trump in good health Tuesday based on the results of an extensive examination last week. The exam included a cognitive test on which he said the president scored a perfect 30 out of 30.
Trump's disapproval rating remains high, with 57 percent of voters saying they don't like the job he's doing. They were nearly split on Trump's performance on the economy, with 48 percent approving and 46 disapproving, but gave him negative reviews on foreign policy, health care, immigration and taxes.
In a hypothetical presidential face-off, media mogul Oprah Winfrey would defeat Trump handily, the poll showed, although voters overwhelmingly said putting another celebrity in the Oval Office was a bad idea.
Quinnipiac surveyed 1,212 voters January 12-16. The poll has a margin of error of plus or minus 3.4 percentage points.