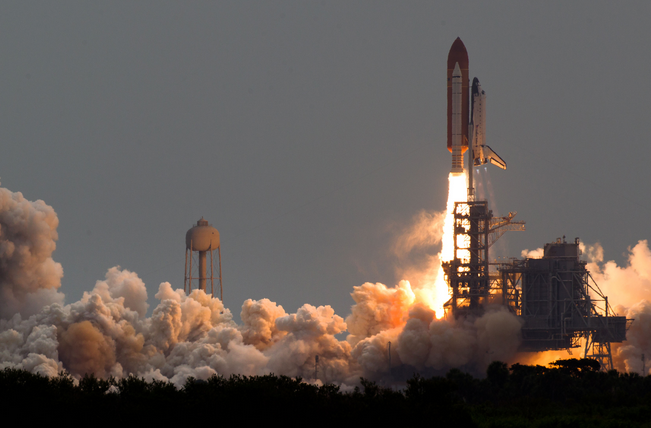 If you were offered a free trip, you'd take it, right?
According to a December poll conducted by Monmouth University, three in four Americans would decline if the trip involved a rocket and the destination was outer space. Of the 1,008 U.S. adults polled, only 28 percent said they were interested in personally traveling to space.
The poll offered little insight into why Americans don't want to partake in a space mission, but Patrick Murray, director of the Monmouth Polling Institute, said in a press release: "Interestingly, this reluctance is similar to the public mood in the 1960s," around the time of the so-called space race.
He notes that a Gallup poll from 1966 found that 80 percent of respondents weren't interested in traveling to the moon.
Murray also said that "America is still fascinated by the prospects of space exploration," but people "balk at the price tag."
In 1967, 57 percent of the American public felt that the space program wasn't worth its $4 billion annual cost. As Vice's Ben Richmond notes, adjusted for inflation that's more than $28 billion today. (In fact, NASA now receives around $18 billion a year.)
When asked in December, 51 percent of respondents agreed that increasing spending on the space program would be a good investment, whereas 43 percent opposed. However, when asked if they were in favor of allocating billions of dollars to sending astronauts to places like the moon or Mars, only 42 percent were in favor and 50 percent were against.
Houston, you may have a problem.