Who Are the Most Annoying Airline Passengers? Smelly Travelers, Seat Kickers Are the Worst, Survey Says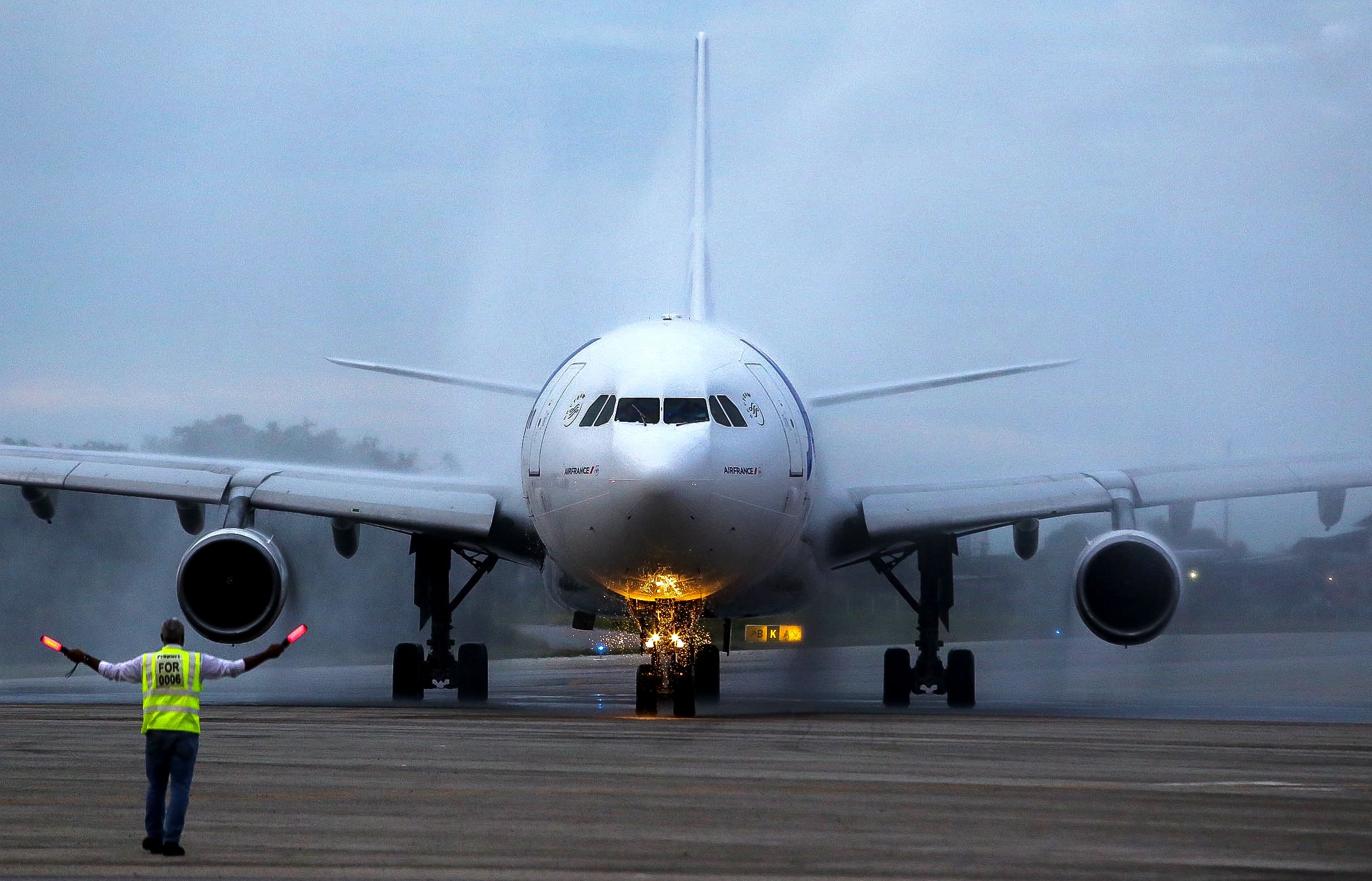 Expedia shared the results of its fourth annual study on the most annoying behaviors exhibited by airplane passengers.
The 2018 Airplane and Hotel Etiquette Study is an in-depth exploration of the conduct of travelers. The aspects pinpointed on airplane passengers behaviors is a standout portion of the study, highlighting some of the most irritating factors of traveling's unwritten rules. Who are the most annoying passengers on planes? The chart below, via Statista, highlights who people hate flying with the most.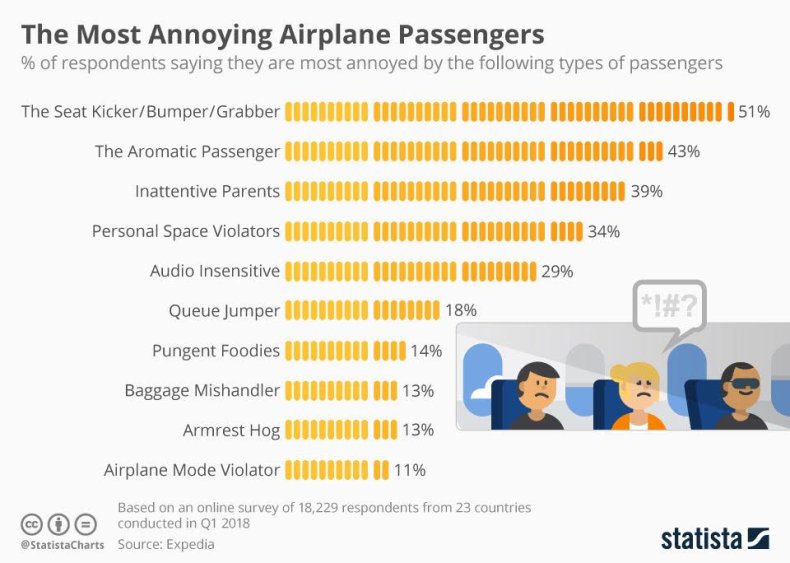 "Whether you've been on one vacation or 100, you've likely experienced some form of annoying behavior while traveling," Nisreene Atassi, Global Head of Communications for Expedia, said in a statement Monday. "At Expedia, we want to ensure that every leg of a traveler's journey is enjoyable. Our goal with this study is to better understand travelers' biggest pet peeves and offer tips to help them maximize comfort and minimize annoyances."
To determine their findings, Expedia examined more than 18,000 respondents from 23 countries. As a result, individuals guilty of kicking, bumping or grabbing seats landed at the top of this year's list after receiving an overwhelming 51 percent from respondents. Since airlines like American Airlines are decreasing leg room space to accommodate more seats, this problem will likely persist. Luckily, as of March, the Federal Aviation Administration (FAA) is looking into this issue due to a court-ordered review. Results from this are expected to surface soon.
Behind the seat kicker/bumper/grabber category, the aromatic passenger—simply known as fliers with seemingly bad odor or a strong-smelling scent—was determined as a not-too-distant runner-up, coming in at 43 percent. The top five annoying habits were rounded out with the inattentive parent following behind at 39 percent, individuals who violate personal space at 34 percent and audio insensitive persons at 29 percent.
Aside from this, more than 90 percent of survey respondents ruled walking barefoot in-flight is a big no-no. This unwritten airline rule, in particular, rang true for 75 percent of American passengers.
If you're aiming to be a better passenger among your fellow fliers, check out the full survey results below: