The Most Anticipated Movies of 2019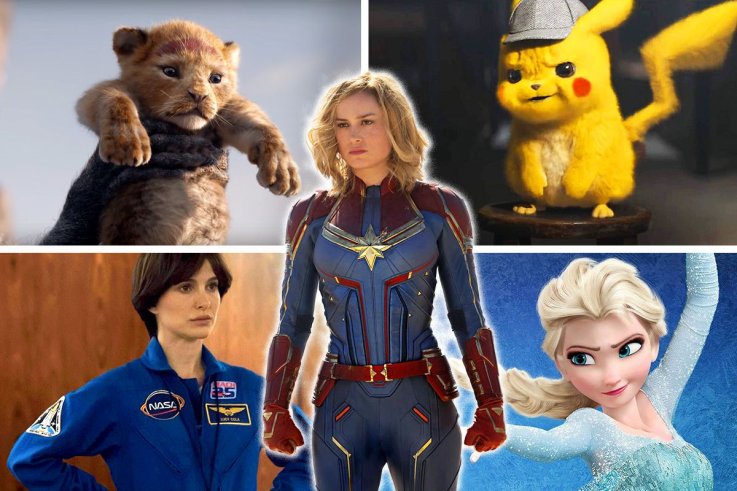 The year ahead has some cinematic treats in store. Quentin Tarantino will make his first appearance on the big screen since 2015's The Hateful Eight. Fresh off the smash success of Get Out, Jordan Peele is sending another terrifying movie our way in March. And Martin Scorsese will reunite with Robert De Niro, Joe Pesci and Harvey Keitel in another tale of hitmen, politics and betrayal.
It's also a year of big budget remakes. Disney cartoon classics Dumbo, The Lion King and Aladdin will all be getting the live-action or CGI treatment, as studios continue to bet on audience nostalgia. While Tim Burton's gothic Dumbo looks radically different from the original, it will be interesting to see what the other two remakes will add to familiar stories.
Some much-loved franchises are releasing sequels this year. The Lego Movie, 2014's surprise smash hit, is getting a follow-up in February, and as winter draws in we'll get a second installment of Frozen. And although the third Toy Story movie was supposedly the end of the saga, the franchise has whirred back into action to give us a fourth adventure featuring Woody and the gang.
Read more: The 20 Best Superhero Movies of All Time
Not all the franchise sequels are for kids. Both Shaft and The Terminator will bulldoze their way back onto screens in 2019. The Stephen King horror It is also due to return in September, and will likely give us nightmares well into 2020.
Our favorite superheroes will swoop back into theatres throughout the year, including the Avengers, the X-Men and Spiderman. A new Marvel superhero will arrive, too—Captain Marvel, only the second female character in the title of a Marvel movie—played by Brie Larson.
Read more: The 30 Worst Movies of 2018
We've gathered all these and more in our list of the 25 most highly anticipated movies of the coming year. From wildcard flicks to surefire hits, this is the year in cinema.