Most Australians Distrust the Media. This Can be Repaired | Opinion
There is a belief, among well over half of Australians, that the media is the servant of corporate giants.
The Edelman Trust Barometer has been measuring trust across industries and nations for 21 years. This year, a survey of 28 nations indicated growing distrust in capitalism and industries across the board, especially in government.
Results from their 2020 survey found that 68 percent of Australians believe that most news organisations are both biased and more concerned with supporting an ideology or political position than with informing the public.
I believe the two steps toward salvaging public trust in the media are to focus on diversity within the media on all levels, ensuring that media is reflective of the population, and continuing to publish investigative news that hold public institutions and people accountable.
The media landscape in Australia is problematic. Diversity in ownership largely eroded over the last decade and numerous TV, radio, print and online media is now owned by single organizations. There is growing syndication while journalism jobs are getting cut.
It's not all gloomy, though.
There are numerous women in leadership within print, radio and TV along with recognition that Indigenous Australians need funding for training, jobs and their own media channels. New ground-breaking news revelations have challenged our government and brought everyone from the Australian prime minister to the army to account.
You may have seen the investigation into Crown Resorts, revealing corruption and money laundering, as well as revelations that Afghans were murdered by Australian soldiers in an ugly cover-up that has since led to an independent investigation.
Our public broadcasters need to be better funded to pursue investigate journalism in the interests of human rights, justice and democracy. They need to be less interested in creating click-bait content and chasing ratings.
Most readers know about the Murdoch media empire, presently run by Rupert Murdoch and his son Lachlan. Other big players in the Australian media marketplace include Kerry Stokes, owner of Seven Group Holdings, Bruce Gordon who has part ownership of Nine Entertainment, the Southern Cross Media Group and ViacomCBS—the U.S. company which owns Network 10.
Behind Egypt and China, Australia has the most concentrated newspaper ownership in the world.
A 2016 study into "Who Owns The World's Media?" suggested that the high newspaper industry ownership concentration in Australia was largely due to Rupert Murdoch's News Corp, which controlled 57 percent of the newspaper market by circulation at the time of the study.
They have since acquired more media (like APN News & Media). Smaller players like The Guardian, The Saturday Paper and The Monthly have established readership and are significantly less influential than News Corp.
Not only is the media in Australia lacking diversity in ownership, but it often openly and proudly flouts its political ideologies. Those ideologies are promoting middle-class, white, male agendas. It seems fundamental that trust in the media would require editorial boards to hire diverse staff to write stories that reflect the populations they report on.
The Women In Media Report, an Australian media initiative, found that "mates over merit" was the consensus among women on why there was such little equality in both representation and pay between the genders (in 2015, the pay gap was 23.3 percent in the industry).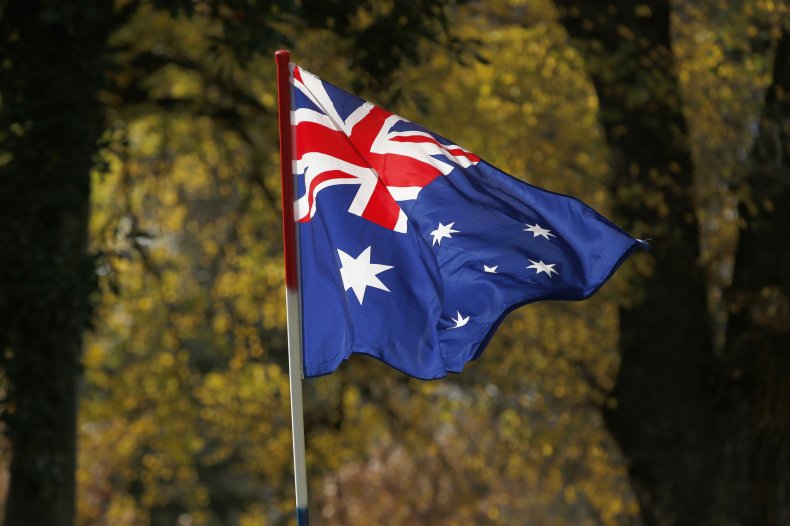 Despite women in Australia accounting for 50.7 percent of the population, most media is about men, by men.
"In the Australian media, there are many exceptional female journalists who are at the forefront of holding the powerful to account on issues that go to the heart of our values as a nation, issues like aged care, sexual harassment in the workplace, sex crimes and violence against women and children," said Marina Go, chair at the Walkley Foundation, former chair of the Centre For Media Transition at the University of Technology Sydney and a director of PWC's Diversity Advisory Board.
"Their determination and courage, the way that they use facts to stare down threats that could end their careers and worse, is adding considerable credit to the public's trust in the media," she said.
When media flagrantly ignores the fact that women, who are half the population, have opinions and different needs and experiences (childbirth, career trajectory, pay inequality, risk of sexual violence, harassment), it invites distrust from over half the population.
Does it matter? Yes, perhaps more than ever with the ongoing pandemic.
Politicians and columnists have taken advantage of their relationships with editors and media owners to promote their own agendas on health, lockdown rules and the cause and treatment for the deadly coronavirus.
Indigenous Australians have been vastly underrepresented in media. Their voices and faces are largely absent from mainstream media, or–worse–represented in such a negative manner as to worsen the relationship between white and Indigenous Australians.
Reconciliation Australia's report into media representation of Aboriginal and Torres Strait Islanders in 2017 found that only 10 percent of survey respondents thought the media portrayed them positively, and twice as many Australians (34 percent) regarded the media as their main source of information concerning Indigenous Australians compared to educational institutions.
Australian media can still redeem itself in the eyes of the public by addressing diversity and representation–particularly when it comes to women and Indigenous Australians, alongside the regulation of media ownership.
Cat Woods is a freelance writer based in Australia. She writes on art, culture and travel for international publications, and regularly writes on music for both U.S. and Australian publications. When not writing, Cat teaches yoga, Pilates and barre, listens to podcasts, binge watches anything with subtitles, and walks her two highly intelligent, very bossy dogs around her beachside home in the inner south of Melbourne.
The views expressed in this article are the writer's own.