The Most Beautiful iPhone Photos of the Year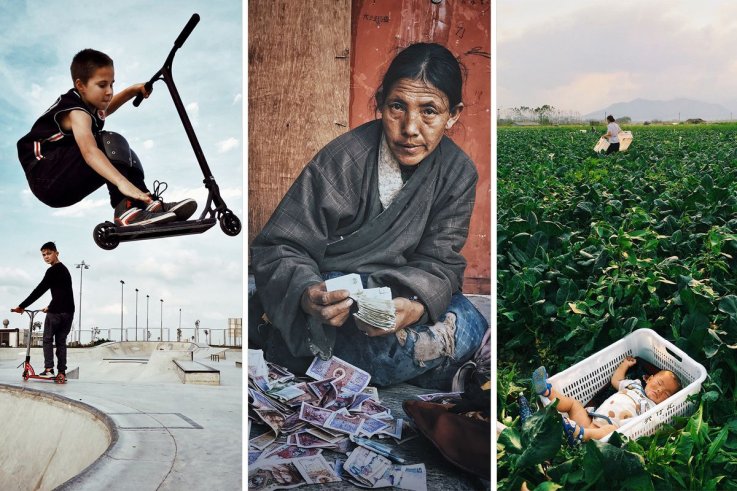 It's an exciting time for amateur photography. Never before has such a large proportion of the global population carried a camera around in their pockets, able to capture moments that would have previously passed by unrecorded.
The iPhone Photography Awards (IPPAWARDS) are dedicated to showcasing the very best of the world's iPhone snappers, and the 2018 competition winners have been announced.
Bangladeshi photographer Jashim Salam scooped the top prize for his photograph of a crowd in a Rohingya refugee camp in Ukhiya.
The strikingly-composed photo, in which the members of the tightly-packed crowd appear fascinated by an unseen film projection, is a moving depiction of one of the world's worst contemporary crises.
Other entries come from as far away as Iraq and Taiwan, and depict everyday life, nature, local culture, architecture and more.
IPPAWARDS's founder, Kenan Aktulun, said that "iPhone users have become very fluent in visual storytelling. This year's photos were technically impressive and many of them were very personal."
Previous competitions were just as diverse. The 2016 winner depicts a Chinese man nuzzling an eagle, while other winning subjects include icy tundras and a traditional Polish accordionist. The competition has been running since 2007, the year in which the first iPhone was released.
Although editing on desktop software such as Photoshop was banned, entries could be tweaked on in-phone apps, and add-on lenses were permitted.
In this slideshow, we've included the top three images from each competition category, along with the photographer's information. We've also included their iPhone model, to give you an idea of what photographic feats your phone is capable of—and perhaps even inspire some of next year's entries.