The 9 Most Beautiful Starbucks in the World
With nearly 30,000 locations around the world, chances are you've set foot inside a Starbucks or two. And while there are certain things you can expect at every store—ethically sourced coffee, flavorful speciality drinks, great customer service and free wi-fi—the company has worked to create unique locations offering one-of-a-kind experiences, from reserve roasteries and tasting rooms to Starbucks first-ever coffee farm.
Design is a key element in every Starbucks, whether its in downtown Seattle or Casablanca, Morocco. And more and more, the company is weaving in local crafts, culture, history and traditions to give stores a sense of individuality.
"It's weird. Some people start at the beginning—I start at the end," Starbucks chief design officer Liz Muller tells Newsweek. "I want to know what will happen in a place, and how people will enjoy it, and then the colors and the textures starts forming. I'm thinking, "What can happen here? What is the feeling people must have when they walk in? How can this be different—something that's not already out there, something the world has not yet seen?"
There are just six Starbucks Reserve Roasteries, but they've become incubators for products that find their way to stores around the globe. "Beverages such as Draft Nitro, Cold Foam and the recent launch of Juniper Latte all began at the Roastery and have since been introduced to Starbucks locations around the world," said Starbucks SEO Kevin Johnson in a statement.
How many of these incredible one-of-a-kind Starbucks have you been to?
1. Kyoto, Japan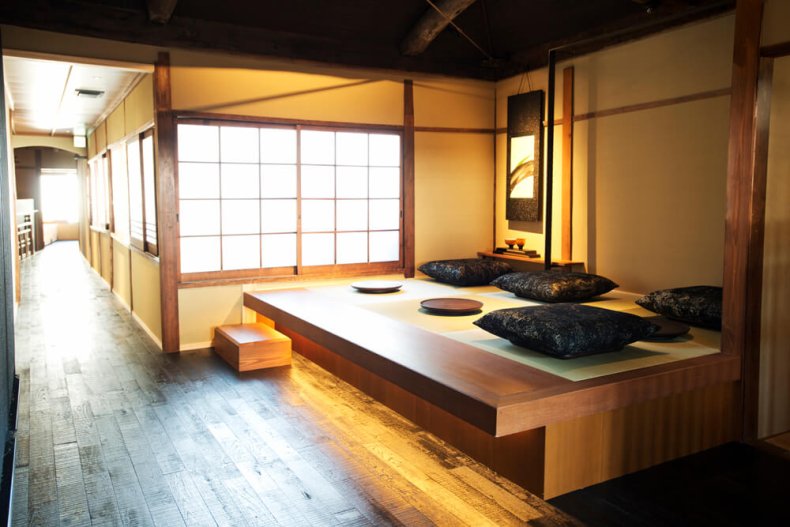 Located inside a 100-year-old building, Starbucks' Kyoto Ninenzaka Yasaka Chaya location opened as the first traditional Japanese-style Starbucks in June 2018.
Pull back the noren curtains and step into an oasis of tranquility—grab a stool at the experimental brew bar or take your shoes off and relax on a silk cushion in one of three tatami rooms.
2. Bali, Indonesia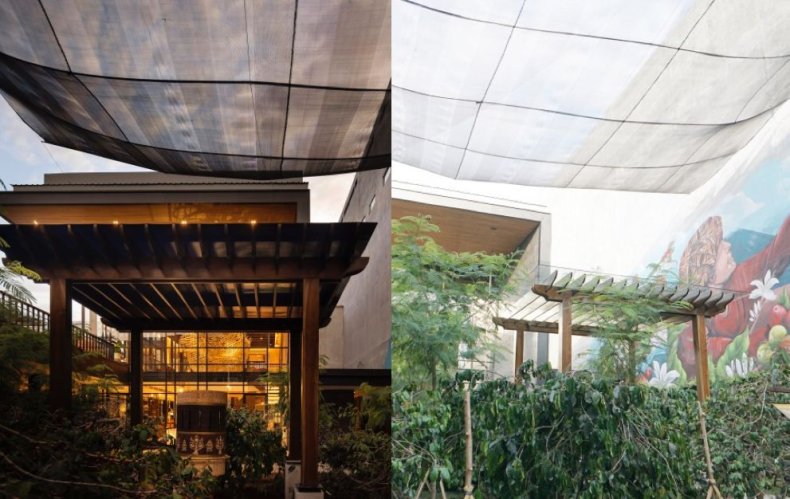 The largest Starbucks in Southeast Asia, the Dewata Coffee Sanctuary is a Reserve Roastery, offering luxe perks like valet parking and concierge service. The building itself combines modern building techniques with traditional Balinese architecture—a marriage that continues inside: You'll find a plot of Arabica coffee trees, harvested for use in season, and the first coffee nursery inside of a Starbucks store.
Customers can follow the journey from seed to cup in the greenhouse and digital installations, and even help local farmers tend to the seedlings.
3. Istanbul, Turkey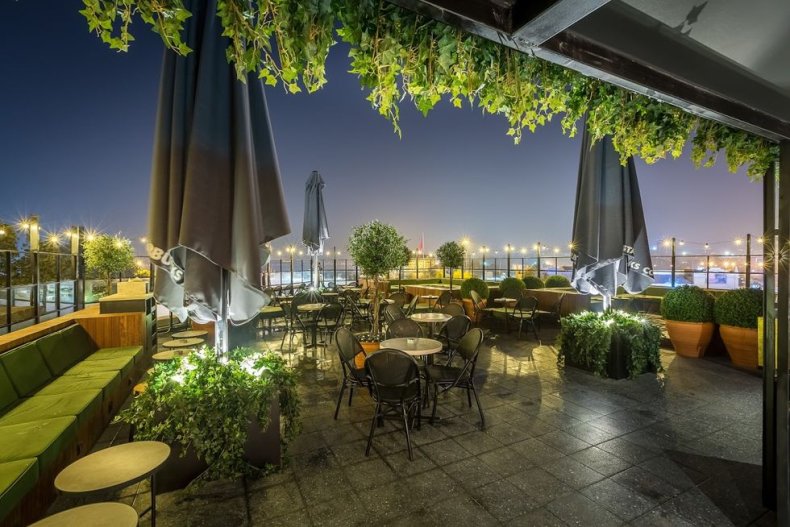 Incomparable views are what's on the menu at this three-story Starbucks in Istanbul's Kadiköy neighborhood: Sit on the rooftop deck and watch as ferries criss-cross the Bosphorus Strait. The maritime theme is carried throughout the store, which incorporates local marble, terrazzo flooring and teak-like iroko wood.
4. Alajuela, Costa Rica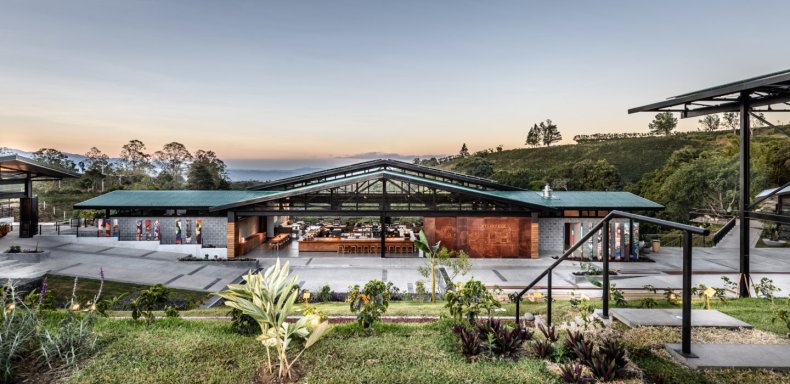 If you've ever wondered where your coffee comes from, book a tour at Hacienda Alsacia, Starbucks' only working coffee farm, located on the slopes of Costa Rica's Poás volcano. You'll follow the journey of a bean from the soil to the cup—examining seedlings, picking coffee cherries and watching them be milled, dried and roasted. Finish your tour with a unique tasting experience with a flight of freshly made coffee. The focus is on research and education—the beans grown and gathered here are only sold in the on-site cafe. (Talk about exclusive!)
Even if you're not a coffee lover, the Hacienda offers spectacular views of the mountainside and nearby waterfall.
5. Dubai, United Arab Emirates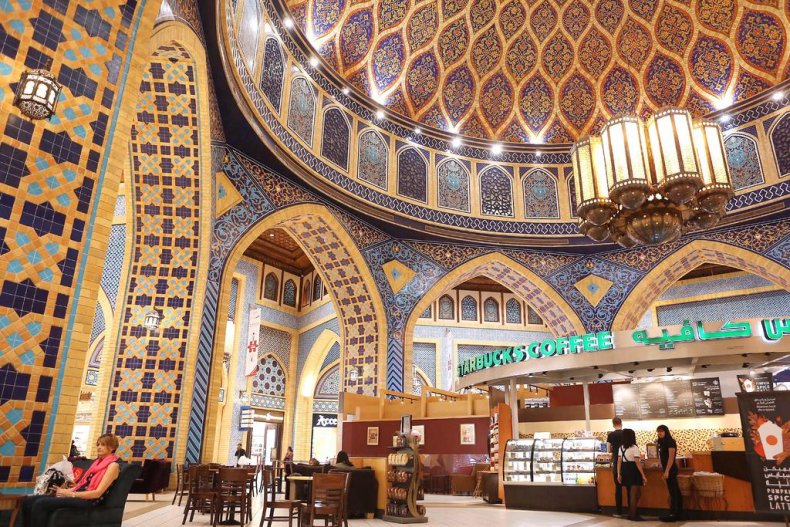 This Starbucks isn't in just any mall—it's in Dubai's luxurious Ibn Battuta Mall, where each court represents a region visited by the legendary explorer. Above the cafe, the domed ceiling is covered in breathtaking Persian tile and accented with a gorgeous chandelier. The motif continues through the courtyard's archways.
6. Prague, Czech Republic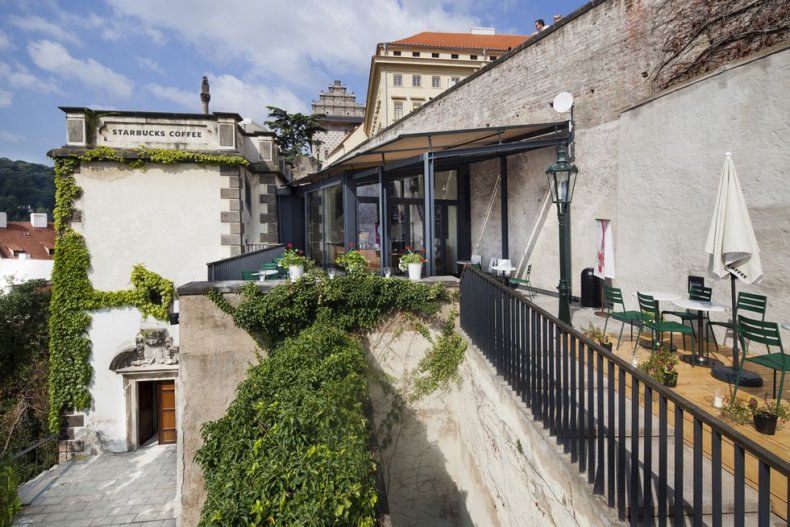 Order a latte and step into a fairy tale at the Starbucks in Prague Castle, one of the largest in the world. Score a seat on the three-level building's stone terrace and enjoy a gorgeous view of the historic city's green domes and red-tile roofs.
7. New York, United States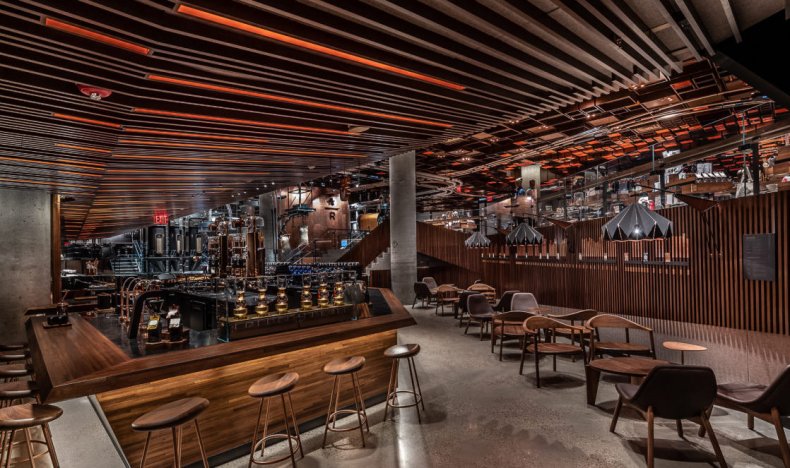 Opened in December 2018, this reserve roastery is spread across 23,000 square feet in Manhattan's trendy Meatpacking District. Two coffee bars offer a total of seven brewing methods—pour over, Chemex, coffee press, siphon, espresso, Clover and cold brew—plus specialty drinks like sparkling citrus espresso, nitro-hopped apricot cold brew and cardamom latte.
The Arriviamo Bar offers craft coffee- and tea-infused cocktails like the Nocino Notte—made with cold-brew coffee, barrel-aged gin and black truffle salt— while fresh bread, pizzas, focaccia, pastries and more are available at the Princi boutique bakery.
8. Paris, France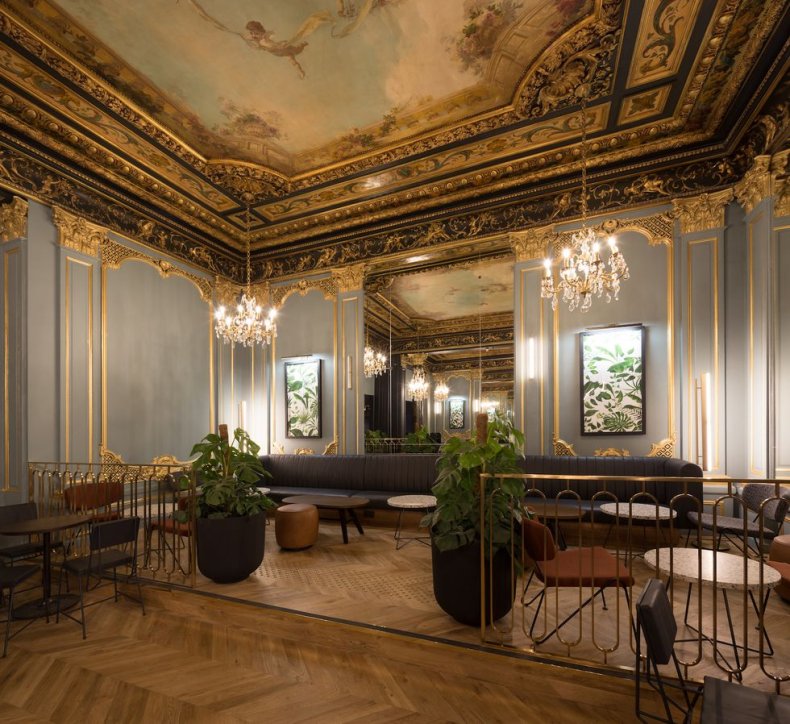 Near the breathtaking Opéra Garnier in Paris, the Starbucks along Boulevard des Capucines looks more like a ballroom than a coffeehouse. Maybe that's because it's located inside a 17th century building incorporating elegant features like chandeliers and ornate ceiling murals.
9. Casablanca, Morocco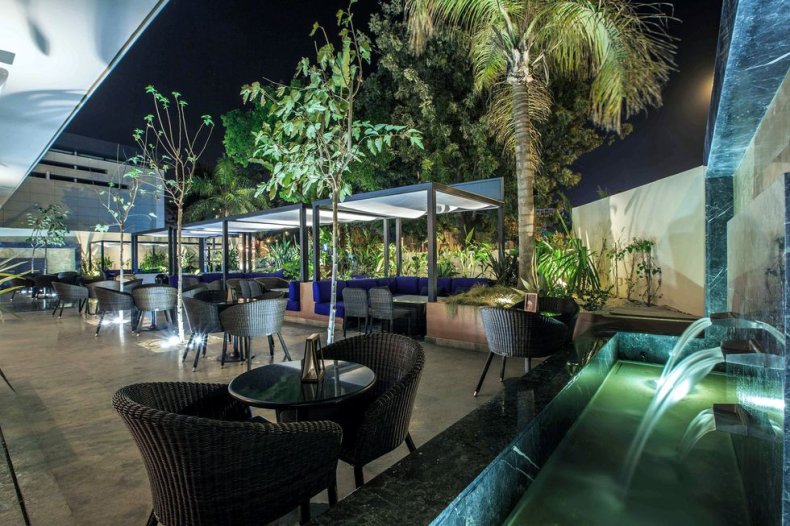 Moroccan and French influences are combined with modernist touches in this Starbucks in Franklin Roosevelt Villa. Enjoy al fresco seating at a canopied banquette-lounge and soak up the sounds of the bubbling fountains and the sights of legendary Casablanca.