The World's 20 Most Dangerous Countries for U.S. Travelers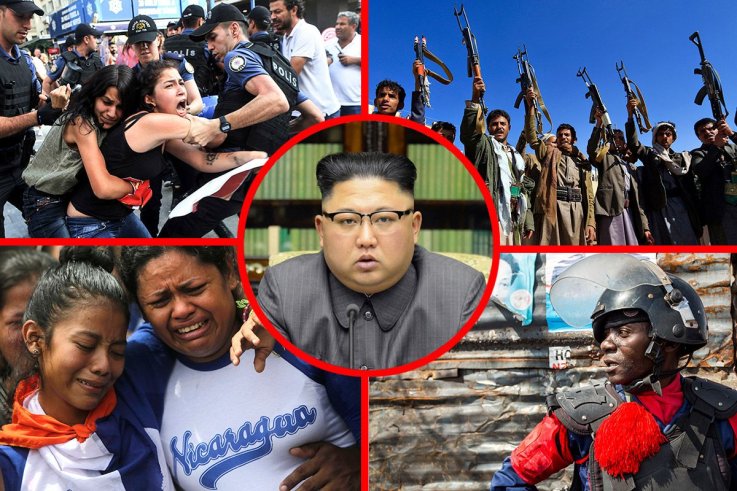 The U.S. State Department issues travel advisories for every country in the world, ranging from Level 1 (exercise normal precautions) to Level 4 (do not travel). The level for China was raised last week from 1 to 2 (exercise increased caution) due to "arbitrary enforcement of local laws as well as special restrictions on dual U.S.-Chinese nationals."
The State Department warned that the Chinese authorities could prevent U.S. citizens from leaving the country by issuing exit bans to "to compel U.S. citizens to participate in Chinese government investigations, to lure individuals back to China from abroad, or to aid Chinese authorities in resolving civil disputes in favor of Chinese parties."
In most cases, people only become aware of the exit ban when they try to leave China, and there is no way of finding out how long they may be prevented from leaving.
Read more: The World's Most Powerful Passports in 2019
The State Department's Travel Advisory website contains must-read advice for anyone planning to travel to China or other potentially risky destinations.
For every country in the world with a rating of 2 or higher, the State Department also gives the reasons for that rating, spelling out the potential threats, such as crime, terrorism or civil unrest.
In this slideshow, Newsweek lists the world's 20 most dangerous countries for U.S. travelers, including ten countries rated as Level 4 (do not travel) and ten as Level 3 (reconsider travel). We also give some of the specific threats U.S. travelers may face in each country. For more details, read the full Travel Advisories on the State Department website.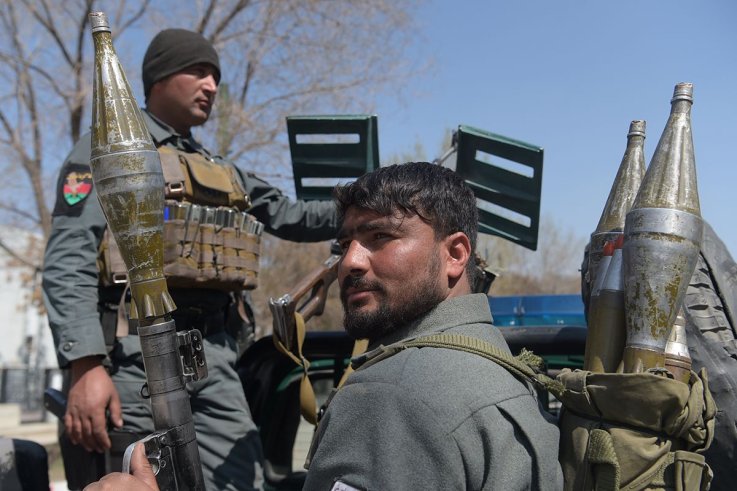 Shah Marai/AFP
Afghanistan: Level 4. Do not travel due to crime, terrorism, civil unrest, and armed conflict.
The latest Travel Advisory for Afghanistan warns of reports that "militants plan to conduct attacks using suicide bombings and a vehicle-borne improvised explosive device (VBIED) against hotels, compounds, international organizations, universities, airports, and other locations frequented by U.S. citizens and other foreign nationals. There are also current, credible kidnapping and assassination plans by criminal and insurgent groups that are targeting Americans in Kabul."
Photo: Afghan policemen stand guard near the site of a suicide bombing attack in Kabul on March 21, 2018.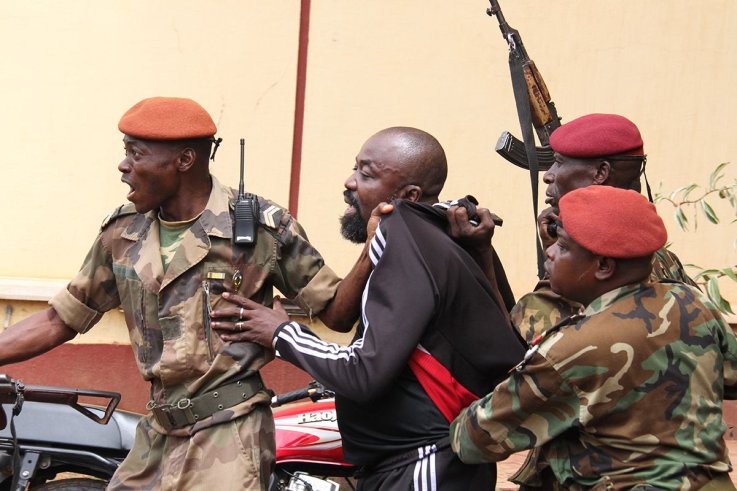 Gael Grilhot/AFP
Central African Republic: Level 4. Do not travel due to crime and civil unrest.
The threats range from petty theft and violent demonstrations to armed robbery and kidnapping. Travelers are warned that the Embassy "cannot provide consular services to U.S. citizens in CAR at this time. U.S. citizens in need of assistance should contact the U.S. Embassy in Yaoundé, Cameroon."
Photo: Members of the armed forces arrest Alfred Yekatom aka "Rambo" after he fired a gun at the parliament in Bangui on October 29, 2018. The MP, who led a Christian militia which formed after Muslim rebels seized power in 2013, has since been extradited to The Hague to face trial for crimes against humanity.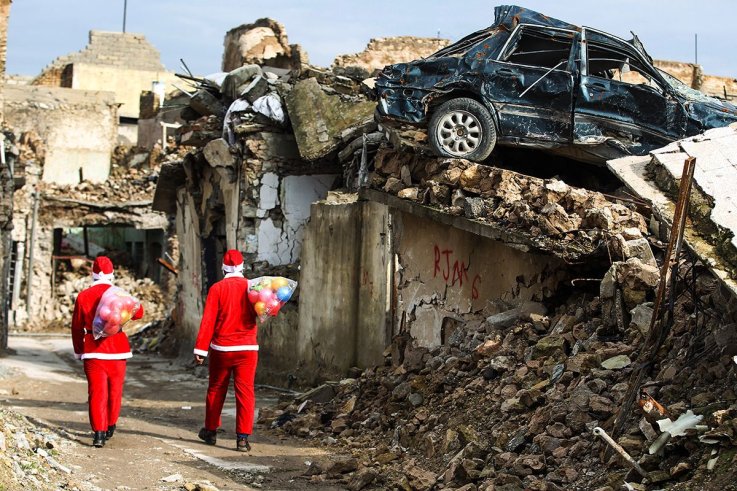 Ahmad al-Rubaye/AFP
Iraq: Level 4. Do not travel due to terrorism and armed conflict.
The State Department website warns that "ISIS remains a threat to public safety in Iraq through the indiscriminate use of terrorist and asymmetrical attacks. Additionally, criminal gangs and local militias pose a potential threat to U.S. citizens."
Photo: Iraqi youths dressed in Father Christmas suits walk through the streets of the old city of Mosul as they distribute gifts, on December 26, 2018. -The three-year war against ISIS has left the country's former second city and the jihadists' capital in ruin.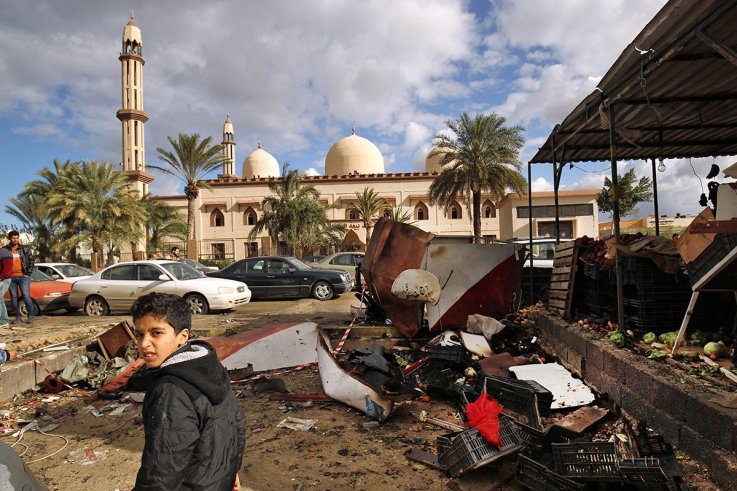 Abdullah Doma/AFP
Libya: Level 4. Do not travel due to crime, terrorism, civil unrest, and armed conflict.
The State Department advises U.S. citizens against all travel to Libya, "as the security situation in Libya remains unpredictable and unstable. If in Libya, make contingency emergency plans to leave at a moment's notice and maintain situational awareness at all times."
Photo: Libyans check the aftermath of an explosion in the eastern city of Benghazi on January 24, 2018.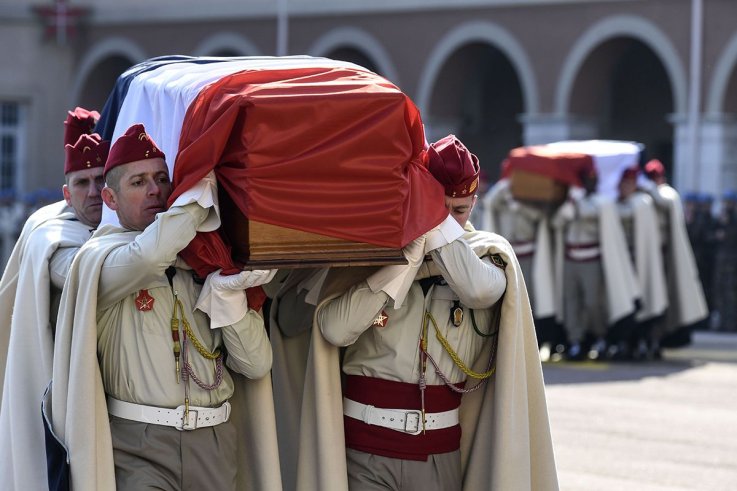 Philippe Deshayes/AFP
Mali: Level 4. Do not travel due to crime and terrorism.
"Mali continues to face significant political and security challenges amidst slow implementation of a peace agreement signed in 2015 that aims to resolve the ongoing conflict in northern Mali," warns the State Department website.
Photo: The flag-draped coffins of two soldiers from France's counter-terrorism force in West Africa who were killed on February 21, 2018 when their vehicle struck a mine in northeast Maliare, are carried during a ceremony in their honour at the headquarters of the 1st Spahi regiment in Valence.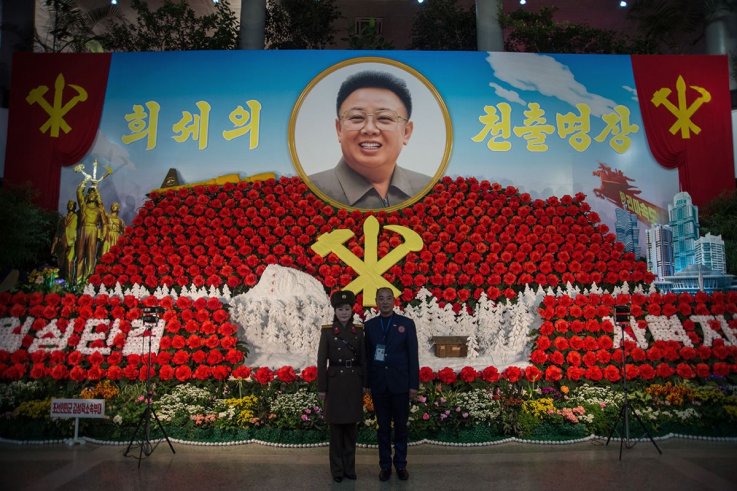 Kim Won-Jin/AFP
North Korea: Level Four. Do not travel due to the serious risk of arrest and long-term detention of U.S. nationals.
"U.S. passports are not valid for travel to, in, or through North Korea, unless they are specially validated by the Department of State."
Photo: A foreign visitor (R) poses for a photo with a Korean People's Army soldier in front of a portrait of late North Korean leader Kim Jong-il, at the 22nd 'Kimjongilia Festival' flower festival in Pyongyang, marking the anniversary of Kim's birth.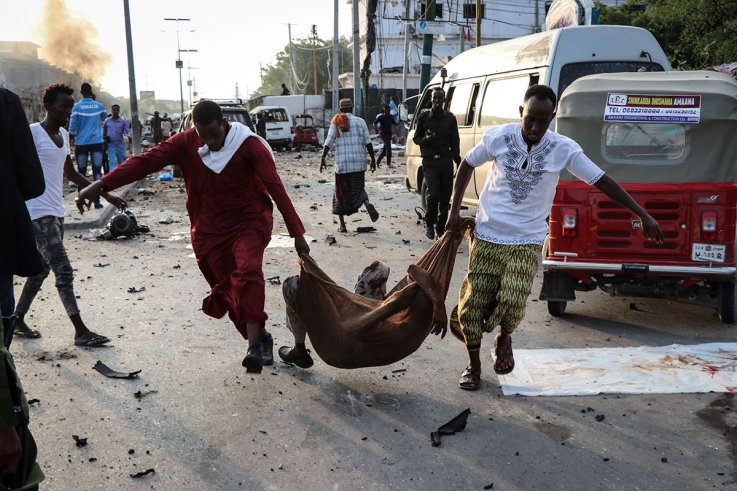 Abdi Husain Farah/AFP
Somalia: Level 4. Do not travel due to crime, terrorism, and piracy.
"Terrorist organizations and armed groups attack government authorities and facilities and civilian and non-governmental targets, including, but not limited to: hotels, restaurants, airports, seaports, and shopping areas. The U.S. government cannot provide consular services to U.S. citizens in Somalia."
Photo: People carry a wounded person following three suicide bomb car attacks in Mogadishu, on November 9, 2018.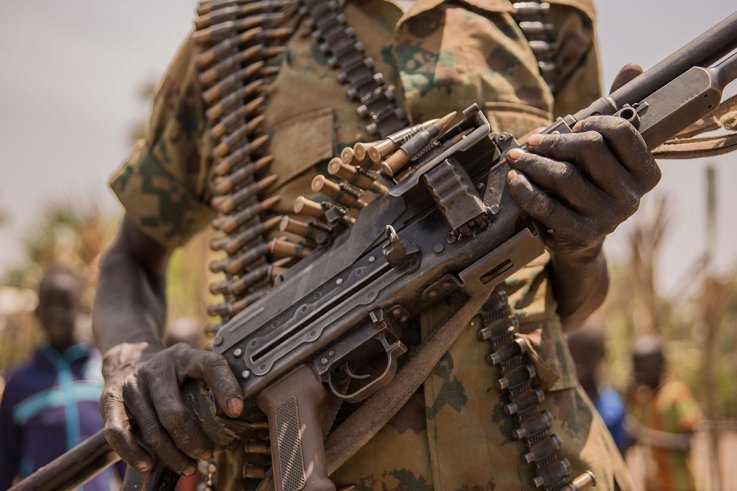 Stefanie Glinski/AFP
South Sudan: Level 4. Do not travel due to crime and armed conflict.
"Landmines remain a hazard, especially outside of Juba. Violent conflict between government forces and armed opposition groups continues throughout the country. The U.S. Embassy's ability to provide consular services outside of Juba, even in emergencies, is extremely limited."
Photo: A rebel soldier poses with his gun in Touch Riak, Leer county, on March 7, 2018