The World's 20 Most Dangerous Countries for U.S. Travelers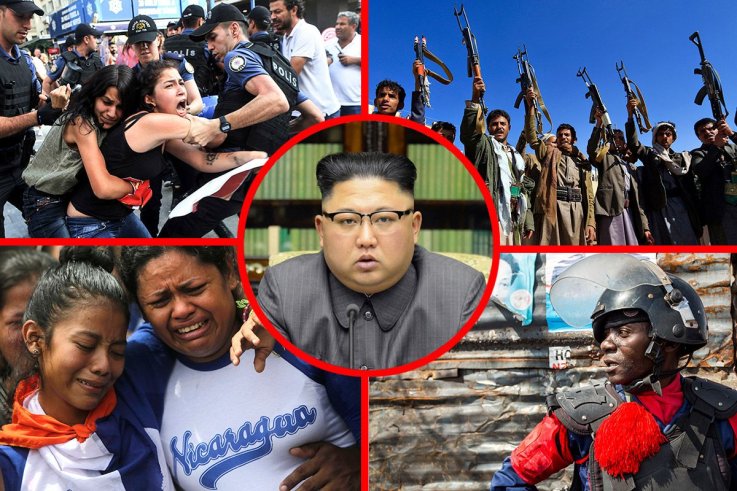 The U.S. State Department issues travel advisories for every country in the world, ranging from Level 1 (exercise normal precautions) to Level 4 (do not travel). The level for China was raised last week from 1 to 2 (exercise increased caution) due to "arbitrary enforcement of local laws as well as special restrictions on dual U.S.-Chinese nationals."
The State Department warned that the Chinese authorities could prevent U.S. citizens from leaving the country by issuing exit bans to "to compel U.S. citizens to participate in Chinese government investigations, to lure individuals back to China from abroad, or to aid Chinese authorities in resolving civil disputes in favor of Chinese parties."
In most cases, people only become aware of the exit ban when they try to leave China, and there is no way of finding out how long they may be prevented from leaving.
Read more: The World's Most Powerful Passports in 2019
The State Department's Travel Advisory website contains must-read advice for anyone planning to travel to China or other potentially risky destinations.
For every country in the world with a rating of 2 or higher, the State Department also gives the reasons for that rating, spelling out the potential threats, such as crime, terrorism or civil unrest.
In this slideshow, Newsweek lists the world's 20 most dangerous countries for U.S. travelers, including ten countries rated as Level 4 (do not travel) and ten as Level 3 (reconsider travel). We also give some of the specific threats U.S. travelers may face in each country. For more details, read the full Travel Advisories on the State Department website.