Most Eccentric State Holidays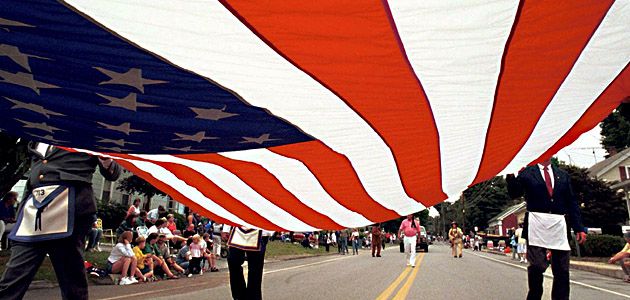 Photo: Rhode Islanders on the march in a V-J Day parade
Aug. 9 was just another Monday at work for most Americans—except for state employees in Rhode Island, who got the day off. Why? Rhode Island is the last state in the Union that still celebrates V-J Day, the anniversary of the World War II victory over Japan. The most recent state to get rid of the holiday was Arkansas in 1975; since then there have been several attempts to eliminate it in Rhode Island, but World War II veterans have resisted. Here is our look at other idiosyncratic holidays celebrated only in certain states.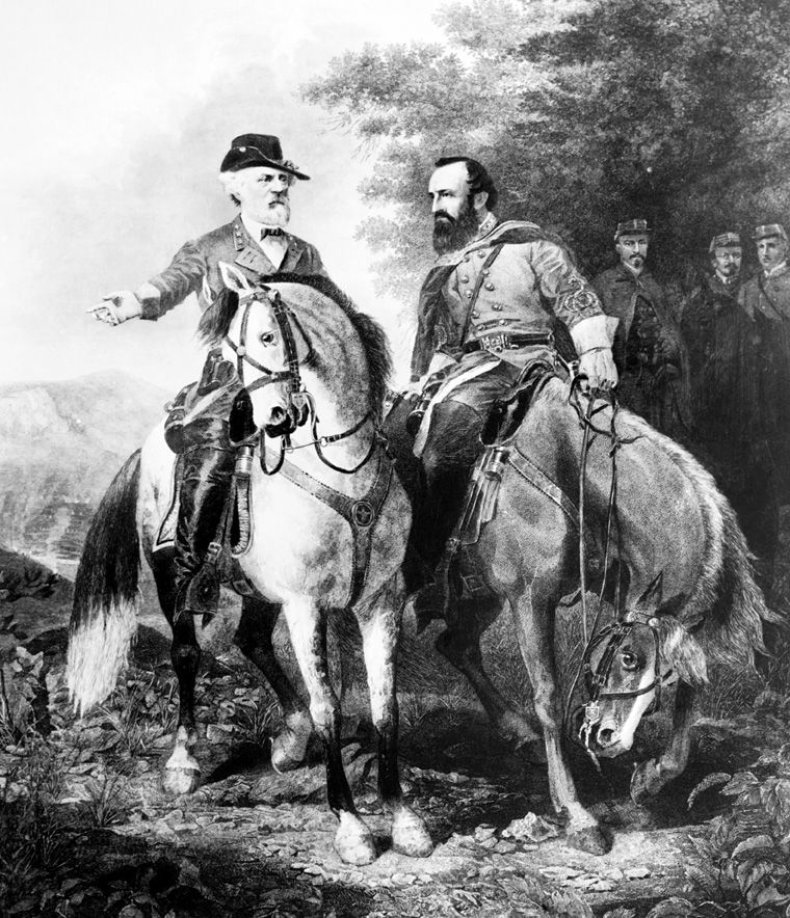 Virginia celebrates the birthdays or Robert E. Lee and Stonewall Jackson, which both fall in January. In 1983 the state faced with an awkward predicament when Martin Luther King Jr. Day became a federal holiday—because the new holiday coincided with Lee-Jackson Day. For nearly two decades, Virginians celebrated "Lee-Jackson-King Day." The irony got to be too much to bear in 2000, and the holidays were separated. Lee-Jackson Day now takes place on the Friday before King Day.
Residents of the Lone Star State are notoriously patriotic about their home state—like the speaker in the video above, who reminds Texans that "the boldness and grandeur of our mighty state's past cannot be denied," especially not on Texas Independence Day, which celebrates the signing of the state's own Declaration of Independence (from Mexico). We're just disappointed by the conspicuous lack of a Hancock signature—isn't everything supposed to be bigger in Texas?
If you ask a Bostonian what the third Monday in April is, he'll probably tell you: Boston Marathon Monday! But while sick, masochistic people do indeed spend all day running around Boston, the marathon isn't the reason that state employees get the day off. Patriots' Day commemorates the Battles of Lexington and Concord—hence the reenactment in the video above. Run faster, marathoners! The Redcoats are coming!
We really wish that this holiday had something to do with the awesomely old-school computer game Oregon Trail, but sadly it doesn't involve fording the river at the expense of your oxen. Pioneer Day commemorates the entry of Mormon church leader Brigham Young into the Salt Lake Valley in 1847 and is celebrated with typical summer holiday activities: fireworks, rodeos, and parades like the one seen above, which took place in Ogden this summer.
Don't worry: despite its Weather Channel–esque name, Evacuation Day has nothing to do with natural disasters. March 17 is a holiday observed in Suffolk County, Mass. (which includes the city of Boston). It commemorates the evacuation of British forces after the 11-month Siege of Boston in the Revolutionary War. This year Massachusetts lawmakers pushed to eliminate Evacuation Day—which is a paid holiday for state employees in the county—in light of state budget deficits. The proposal failed, which didn't come as much of a surprise, since we suspect that Massachusetts state employees quite like having a civic holiday that happens to coincide with St. Patrick's Day.
Wait, isn't "Casimir Pulaski Day" a Sufjan Stevens song? It's that, too, but it's also an Illinois state holiday observed in memory of a Polish-born cavalry officer who fought in the American Revolution. You might not get the day off if you don't live in Illinois, but that's no excuse not to raise a glass of vodka in Pulaski's honor—or at least have some kielbasa.
March 31 is the birthday of Latino labor leader and civil-rights activist Cesar Chavez, who spent much of his life as a union organizer in California. The state established Cesar Chavez Day as an official holiday in 2000 with the intention that it promote community service. Many public schools in California substitute the day of schooling with a day of civic action. In the video above, students from Anderson Elementary School in Newport Beach pick crops for a local food bank on Cesar Chavez Day. No class? ¡Sí, se puede!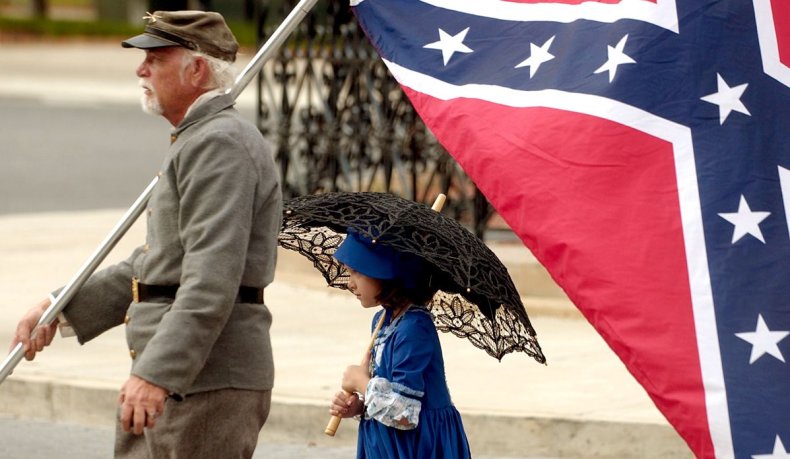 The Civil War is still important to many Alabamans. Jefferson Davis's Birthday is one of three Alabama state holidays that commemorate leaders of the Confederacy, alongside Robert E. Lee's Birthday in January and Confederate Memorial Day in April.
Every year, the people of Vermont enjoy a day off from work so that they can trek over to the town of Bennington and watch reenactors re-create the Battle of Bennington, which took place during the Revolutionary War in 1777. The kicker? The battle didn't take place in Bennington. In fact, it didn't take place in Vermont at all. The tenuous Vermont connection that gives the battle its name comes from the fact that the clash, which took place across the border in New York, was fought for control of weapons and munitions stored in Bennington.
Is there an award for the state with the quirkiest state-specific holidays? Because considering that Vermont is home to both Bennington Battle Day and Town Meeting Day, we think the Green Mountain State has that prize in the bag. Though many New England towns from Connecticut to Maine hold town meetings to vote on local governance issues, Vermont is the only state that officially gives employees a day off to go hoot and holler in their town halls. Looks like Vermonters will find any excuse for a holiday.