In 'Most Embarrassing' Speech, Boris Johnson Says His Love Is Big for the World of Peppa Pig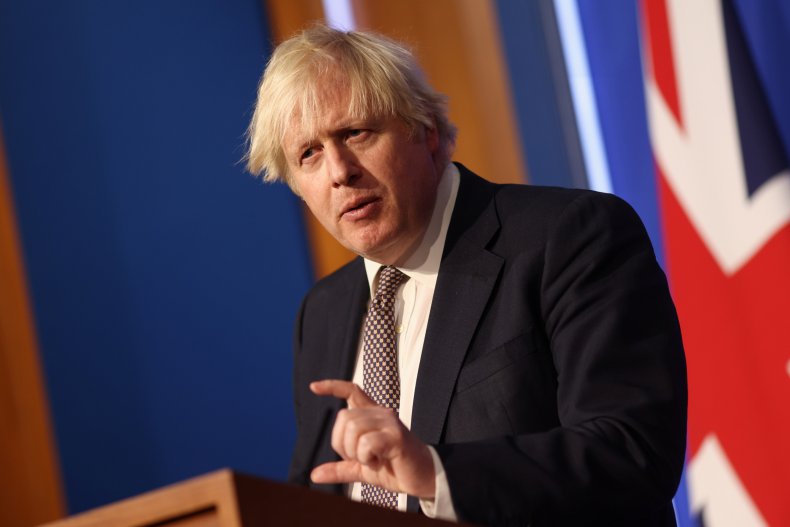 During a "most embarrassing," rambling speech, U.K. Prime Minister Boris Johnson professed his love for Peppa Pig World, praising the theme park based on the popular children's animation series as an example of "U.K. creativity."
Johnson said that he had recently visited Peppa Pig World "as we all must" during an eyebrow-raising speech to a convention of the Confederation of British Industry on Nov. 22. The prime minister and Conservative Party leader lamented that "not enough" hands had been raised after asking audience members to indicate if they had also been to the park, while declaring that he "loved" the park even though it was "stereotypical about Daddy Pig."
"I was a bit hazy about what I would find at Peppa Pig World, but I loved it," Johnson said. "Peppa Pig World is very much my kind of place. It has, uh, very safe streets, discipline in schools. A heavy emphasis on new mass-transit systems, I noticed. Even if they are a bit stereotypical about Daddy Pig."
"But the real lesson for me about going to Peppa Pig World, I'm surprised you haven't been there, was about the power of U.K. creativity," added Johnson.
The prime minister expressed amazement that "a pig that looks like a hairdryer" or "a sort of Picasso-like hairdryer" had launched a massively successful global franchise, calling the cartoon creation "pure genius" and insisting that no government or politician could have "conceivably come up with Peppa."
Johnson's remarks appeared to be at least partly off-the-cuff, with the prime minister seemingly struggling to find his notes and repeating "forgive me" multiple times before making the comments.
The speech was received very poorly in the U.K., with critics describing it as the "most embarrassing by a Conservative prime minister," according to The Guardian. Helen Thaventhiran, a University of Cambridge professor, told the paper that Johnson's references to Peppa Pig were used in place of "logical thinking."
"You think you're getting something that makes you feel full or satisfied," Thaventhiran said. "You remember the 'Picasso-like hairdryer' [as Johnson described Peppa Pig's appearance], but you're not really getting anything nutritious, you're not getting policy or logical thinking."
Johnson's speech was also panned by the prime minister's chief political opponent Keir Starmer, leader of the opposing Labour Party, who said during an interview published by The Times on Saturday that he had also visited Peppa Pig World and had found the experience to be "dreadful."
The Peppa Pig franchise is one of the world's most successful children's entertainment properties, with the television series having aired in at least 180 countries over the course of its 17-year history. Although Johnson visited the Peppa Pig World in U.K. theme park Paultons Park, Peppa Pig theme parks have been franchised to several other countries, including multiple parks in the U.S. and China.