The Most Expensive Cars in the World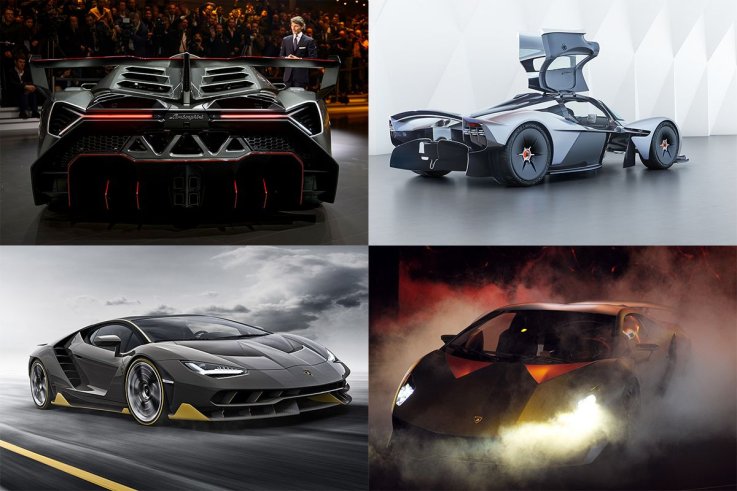 The solid and steady Toyota Camry is the best-selling car in the U.S at the moment, but what should you be looking to buy if your budget is a tiny bit higher?
If your pockets are really deep, Digital Trends have made a list of the most expensive cars in the world at the moment — leaving out classic cars sold at auction.
But be warned: you'll need a spare million lying around to afford even the cheapest of these. The most expensive is an eye-watering $13m—more than most luxury mansions.
So what do your megabucks buy you that the Toyota Camry just won't provide? The ability to break the 300mph mark for one: that comes courtesy of the fastest car in the world, which appears on this list.
Other perks include the little details, like a button you can press to release a bottle of champagne. Or like diamond-encrusted headlights, just to make sure nobody can miss that your car is shockingly expensive.
These machines allow us a glimpse into the life of the 1%, where speed, design and technology are prioritized above how many bags of shopping can fit in the trunk. The owner of the number one car, a custom-built one-off, remains a secret, although we know he wanted it to go with his collection of superyachts and private aircraft.
Car enthusiasts will find plenty to drool over, as the list showcases the sexiest cutting-edge automotive technology currently available. New carbon fiber body work, all-wheel drive systems and buckets of horsepower drive these beasts, and are why they have such hefty price tags.
These machines are far more about status than actually driving anywhere. One is even a movie star in its own right—you may recognize it from Transformers: Age of Extinction . Peruse this world of hyper-luxury (while keeping your wallet intact) with our gallery of the world's most expensive cars.