The Most Expensive Places to Live in the U.S.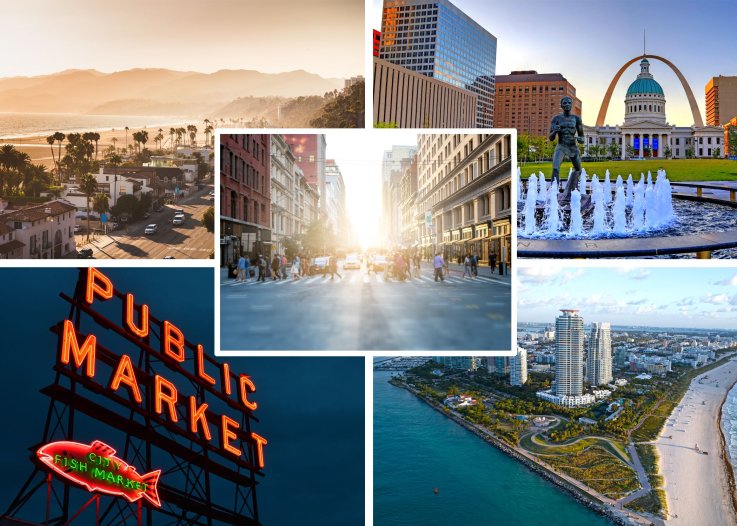 The allure of moving to the big city is a common theme for many in the United States. The opportunity for close access to culture, nightlife and often higher-education options is an exciting draw for many people enticed by the idea of the big city. But there's a saying that often follows a pronouncement of a move to the city: Get ready to pay an arm and a leg.
It's true, urban areas are usually more expensive to live in than rural or even suburban areas. Goods, rent prices and property values are typically more expensive due to demand or lack of options elsewhere. Don't believe us? Then believe the United States Department of Commerce's income and cost of living report for metropolitan areas and their surrounding suburbs. Their study found a number of surprising results:
The cities with the highest growth in income were Atlanta; Orlando, Florida; and Charlotte, North Carolina.
The cities with declining income were Houston, Denver and Pittsburgh.
The state with the highest rent prices was Hawaii, and the states with the lowest were Alabama and West Virginia.
San Francisco is the largest city with the highest rent prices, and Cleveland has the lowest.
The Department of Commerce determined its data based on regional price parities, which measured the average prices paid by consumers for goods and services within each region, and then gave them a percentage ranking. With a perfect 100 being the national average, anything above that is more than the national average. For example, San Francisco has a score of 191 for average rent prices based on the national average, so its residents' rent is 91 percent higher than the national average. Anything below 100 is lower than the national average. For example, Cleveland's average rent prices received a score of 78, making its residents' rent prices 22 percent lower than the national average.
The regional price parity for metropolitan areas gives a glimpse into the most expensive cities in the United States. Slide through to find out if your dream city to move to made the list, and if you're willing to pay what it costs to live in that big city. Trigger warning: This list could make your bank account very, very depressed.