20 Most Expensive Gemstones
Gemstones are treasured for their exquisite beauty, sentimental symbolism and—perhaps most importantly—their market value.
These precious pieces of rare rock, once polished and cut, can be worth tens of millions of dollars.
Gem dealer Thomas Schröck, founder of The Natural Gem, argues that the attraction of "the world's oldest investment product" shows no signs of fading.
He told Newsweek: "We can clearly see some factors of what drives the price of gemstones, namely: how rare it is, its beauty, the reputation it holds, and due to auctions being a collective driving force for increased valuation.
"As the CEO of a gemstone trading company, I often receive questions about the difference of investing in gemstones vs gold, and the answer is simple.
"First, it has an unrivalled value concentration, the value of 1kg of gold is around EUR 50,000 [$60,000], whereas for fine rubies it is approximately EUR 160 million [$188 million].
"Secondly, colored gemstones show a much stronger growth in value in comparison to gold, rubies have had a growth of more than 8 percent per annum in the past 25 years, whereas sapphires and emeralds have a growth of approximately 6 percent and 5 percent accordingly."
The gemstones listed below are the world's most expensive, as per the median price per carat.
20. Black Diamond
$3,000 - $5,000
Black diamonds are a rare and expensive type of stone colored by graphite under intense heat and pressure.
The 88-carat, 57-facet Korloff Noir is believed to be the world's largest known black diamond is reportedly insured for $37 million.
19. Demantoid Garnet
$3,300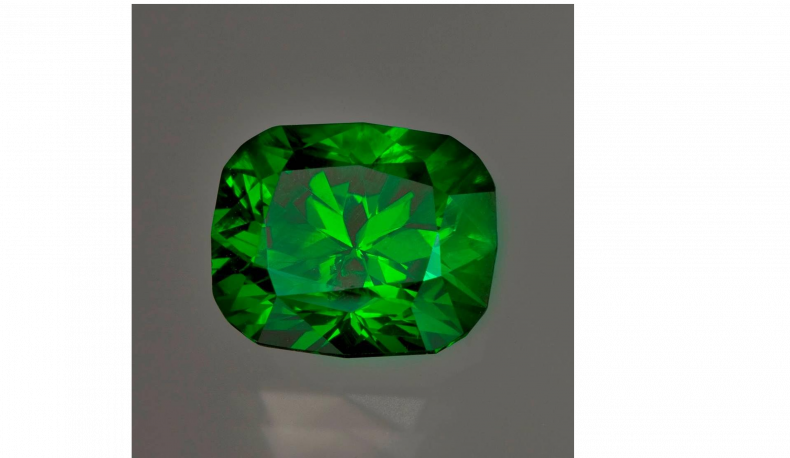 Only discovered in 1868 in Russia's Ural Mountains, demantoid garnets are extremely rare and valuable.
The Smithsonian possesses an 11.24 carat demantoid that was discovered in the 1990s and thought to be worth in the region of $37,100.
18. Black Opal
$3,500
While legend claims opals are created by trapped lightning, they are actually formed when water and silicon dioxide leak into natural faults in the earth, forming a gem of unfathomable beauty.
The most expensive specimen is thought to be "Halley's Comet", the world's largest black opal, which has reportedly been available for $1.6 million
17. Benitoite
$4,000
Named after where it was first discovered, in California's San Benito County, benitoite is a blue to blue-purple gemstone made of aluminum oxide with magnesium, iron and zinc.
The largest known facet-cut Benitoite stone weighs 7.7 carats, is displayed at the Smithsonian Museum and could be worth approximately $30,800.
16. Ruby
$4,500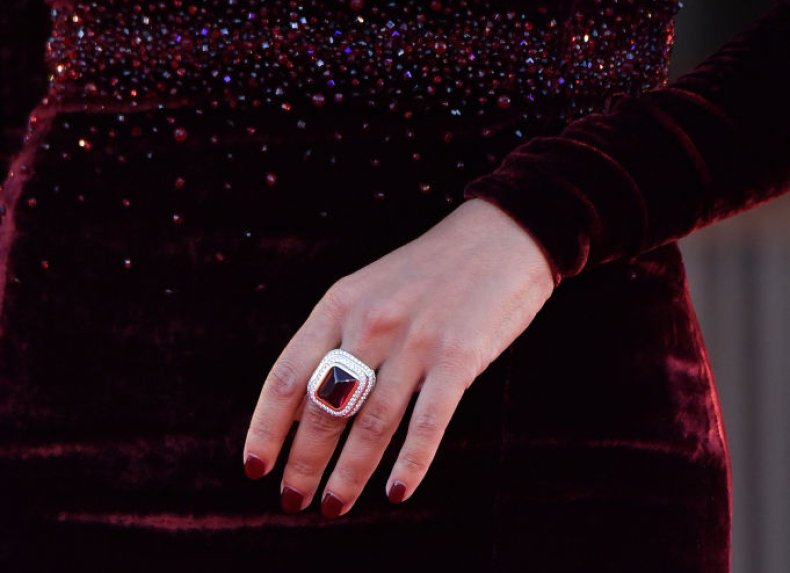 Named from the Latin "ruber" (red), rubies, like sapphires, are formed from corundum.
Schröck said: "The most expensive rubies in the world are Burmese rubies, and these rubies are so valuable because of their saturated color and natural fluorescence, this gives it a fiery glow from within."
He added: "On May 12 2015, Sotheby's in Geneva auctioned one of the world's biggest and best rubies, named The Sunrise Ruby: the record prize fell at 30.8 million USD for the 25.59 carat stone."
15. Musgravite
$6,000
This is an extremely rare gem in the Taaffeite family, and until recently, only eight stones were thought to exist.
The purported world's largest musgravite is a heart-shaped 16-carat stone, which recently sold for $800,000.
14. Padparadscha Sapphire
$8,000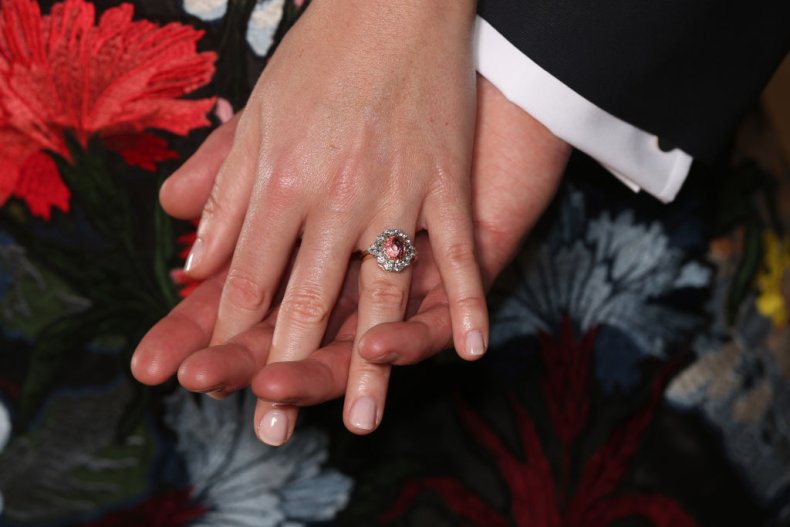 The exquisitely salmon-pink Padparadscha is considered the world's rarest type of sapphire.
The world's most expensive padparadscha sapphire was sold at a Christie's auction in 2017 for the equivalent of $2.5 million.
13. Bixbite
$10,000
Gem quality bixbite, more commonly known as red beryl, is so rare that rubies are considered approximately 8,000 times more common.
A "museum quality" red beryl went on the market for an estimated price of $80,000-$100,000 at Bonhams in 2014.
12. Paraiba Tourmaline
$10,000 - $20,000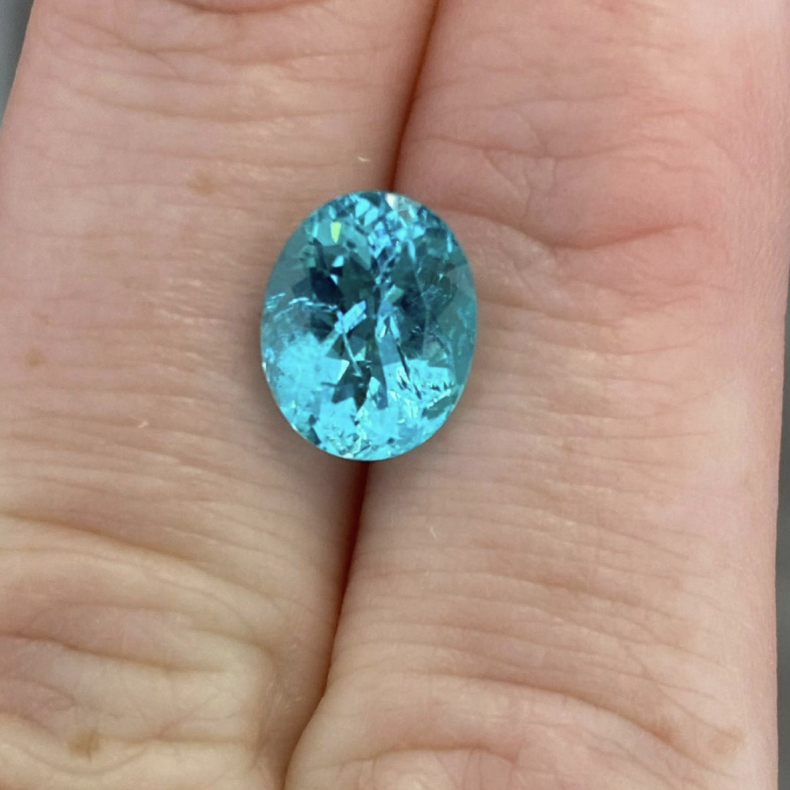 Paraiba tourmalines were only recently discovered, but are very popular for their electric azure hues, especially with jewelry designers.
The most expensive example of paraiba tourmaline is a pair of earrings, which sold for approximately $2.78 million at a Christie's auction in 2018.
11. Alexandrite
$12,000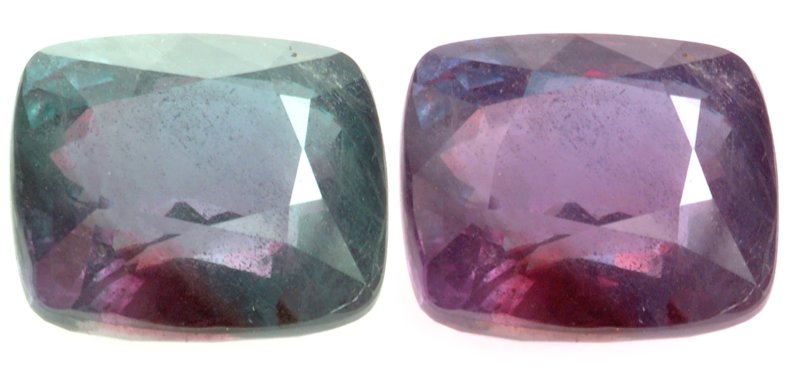 Discovered only in the 1830s, Alexandrite is the rare gemstone with a remarkable ability to apparently change color.
One of the most expensive examples sold is an unmounted, 21.41-carat alexandrite stone, which reached approximately $1.4 million at a Christie's auction in 2014.
10. Taaffeite
$15,000
Taaffeite is one of the rarest gemstones, with only about 50 known to exist, making them approximately one million times rarer than diamonds.
A beautiful pale-pink 5.34-carat taafeite sold for $20,000 at Bonham's in 2018.
9. Serendibite
$18,000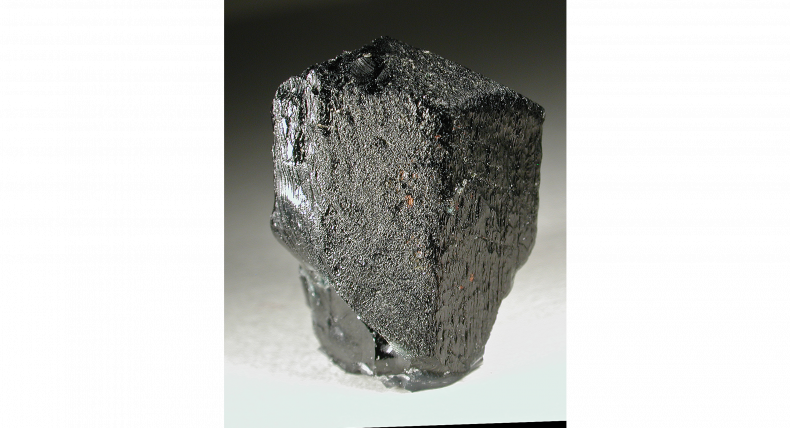 Serendibite is an extremely rare mineral form of silica and almost never found in gem-quality stones.
The largest cut Serendibite stone known belongs to the Ophir Collection, weighs 140.76 carats, and could be worth approximately $2.5 million.
8. Clear Diamond
$18,000
Diamonds are graded, and the price is determined by cut, color, clarity and carat, meaning gemstone prices can vary significantly.
The most expensive clear diamond ever sold weighed 163.41 carats and cost $33.7 million at a 2017 Christie's auction.
7. Emerald
$18,000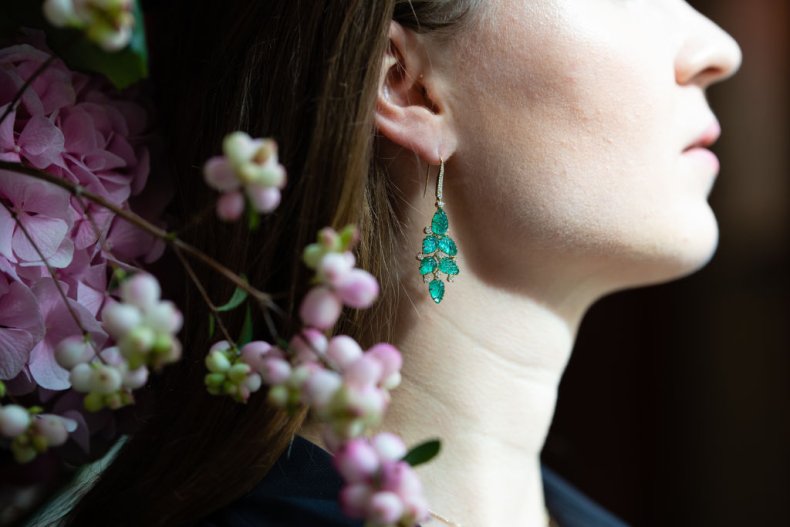 Emeralds are rarer than diamonds, and gem-quality green-blue-hued emeralds are more expensive than the same quality of diamond.
The Rockefeller Emerald is the most expensive emerald ever sold by weight, selling for $5.51 million in 2017.
6. Grandidierite
$20,000
Grandidierite is very rare, and only one in 1,000 stones of these blue-green beauties are gem quality.
The largest grandidierite in the world belongs to the Medici Collection, and it weighs 764 carats, meaning the gemstone could be valued at $15.28 million
5. Jadeite
$20,000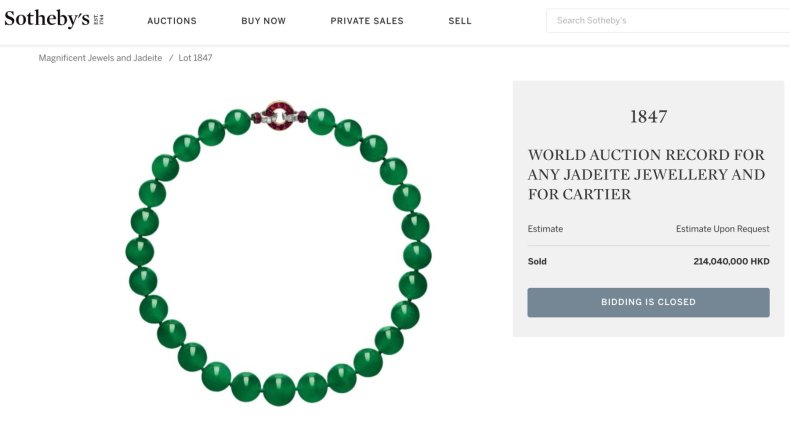 Jadeite is the rarest variety of jade and is highly sought-after by collectors, especially in China.
The most expensive jadeite jewelry ever sold was the Hutton-Mdivani necklace, composed of 27 beads, which in 2014 sold for $27.44 million.
4. Painite
$50,000 - $60,000
Just three Painite stones were known until 2001, making this brownish-orange red rock the world's rarest gemstone.
The most expensive piece of painite known to exist belongs to the Medici Collection and weighs in at 213.52 carats, meaning this gemstone could be valued at $12.8 million.
3. Blue Diamond
$52,000 - $300,000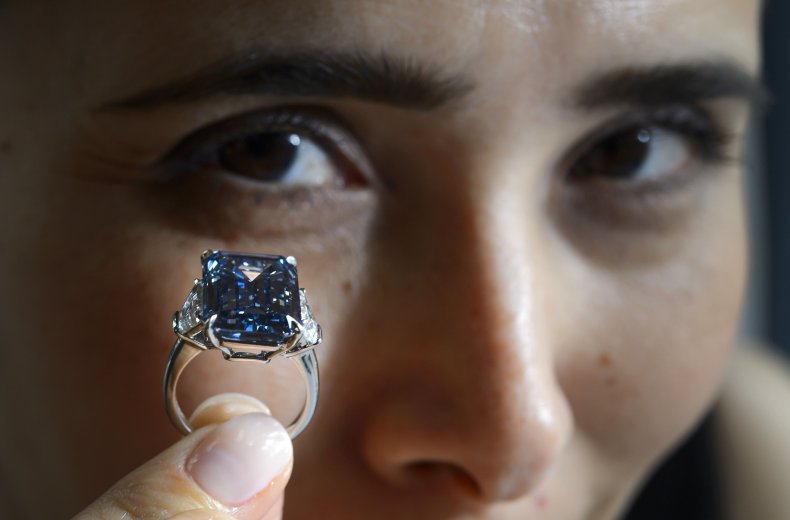 Thought to be found in only three mines in the world, these intensely colored blue diamonds are extremely rare.
Christies sold the Oppenheimer Blue diamond, a vivid pure blue stone, for $57.5 million in 2016.
2. Pink Diamond
$700,000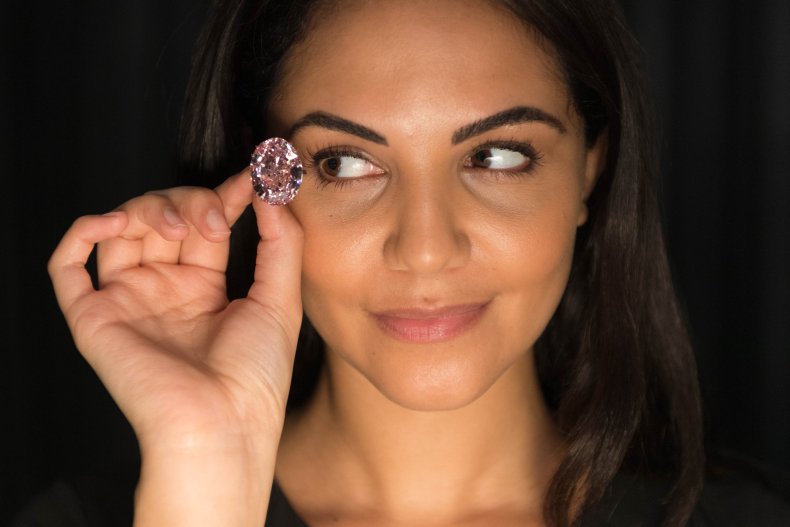 Just 0.0001 percent of all these beautifully hued diamonds are pink ones.
The totally flawless Pink Star Diamond gemstone, set a record in 2017 as the most expensive diamond ever when it was sold for $71.2 million at a Sotheby's auction.
1. Red Diamond
$1 million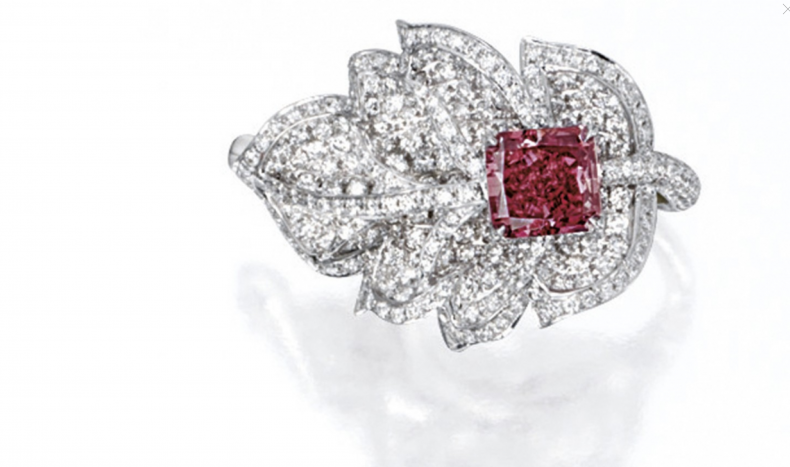 Only a few red diamonds have been found, and in just a handful of mines. The overwhelming majority are less than one carat in weight.
The Moussaieff Red Diamond, the largest known red diamond ever discovered, weighs 5.11 carats and is thought to be worth $20 million.