The Most Expensive Movies Ever Made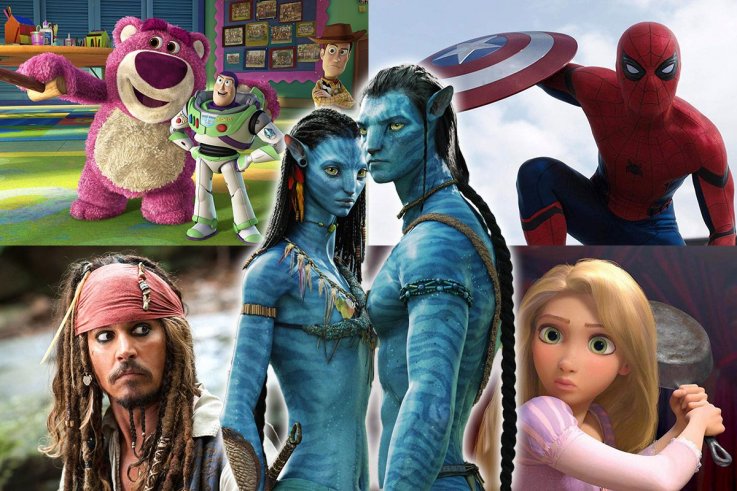 Next time you switch on Netflix or (legally) download a movie, spare a thought for Hollywood's studios. They've had to deal with massive changes over the past ten years, as DVD sales have dropped off a cliff, while illegal downloads and home streaming have brought the cinema to our homes for free.
All the while, movies are becoming more expensive to make. So how do studios make a buck these days? A glance at the list of the costliest movies ever made might give you a clue.
Using the limited data gleaned from leaked figures and educated insider guesses, we've compiled a list of the priciest movies ever to grace the silver screen—although studio secrecy means we can never be sure they're totally accurate.
The list indicates that franchises and sequels are where studios are investing. There has been an industry-wide shift towards producing fewer, bigger-budget movies, which have a longer shelf life and more profit streams, such as branded merchandise.
It's Amazon and Netflix who have begun to finance numerous midsize movies in the hopes of attracting people to their streaming platforms, gaining recognition as new, interesting players in the industry.
A $100m blockbuster movie usually costs multiple times that amount when the huge marketing and print costs are taken into account. That means the most expensive movies have a huge prerogative to succeed.
Most of them do. Avengers: Infinity War, the third most expensive film ever made, was released in April and went on to become the fourth-highest grossing movie of all time, breaking the $2bn revenue mark.
Money worse spent went into 2012's John Carter, a sci-fi action movie starring Taylor Kitsch, which barely made its production costs back, and lost Disney hundreds of millions when all the other expenses were factored in.
However, as Disney accounts for 27 of the 58 most expensive films on the list they must know they're taking financial risks. While their live-action epics such as John Carter, The Lone Ranger and Oz the Great and Powerful were expensive flops, they were more than compensated for by the enormous success of their Pixar, Marvel and Star Wars acquisitions.
This list of the biggest movie investments reveals the culture within Hollywood's studios at the moment, and suggests where they are headed. From space battles to pirate adventures, these are all of the movies whose production costs are believed to have exceeded $200 million.