A new poll of U.S. parents shows that the majority of students are concerned about returning to school as the coronavirus pandemic continues, as new infections surge in the state.
The new survey from the Recovery Village, the results of which were published Monday, showed that two-thirds (66 percent) of parents said their children had feelings of "concern or anxiety" about going back to school. About three-quarters (74 percent) of parents also said the pandemic has affected their child's mental health, with 27 percent saying this impact was "significant."
Although children are concerned about returning to school, 38 percent of parents said their child would prefer to return to the classroom over continuing with remote education. However, 30 percent of parents said their child wanted to stay remote, while 25 percent said their child would like to do a combination of both.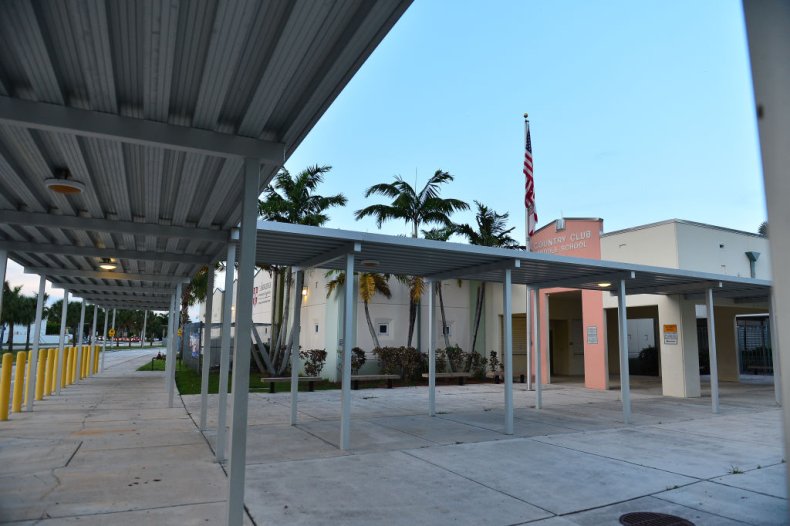 The U.S. Department of Education's Press Secretary Angela Morabito told Newsweek in an email that schools "must" open in the fall, although she said "this might not look the same in every place."
"The science is clear: Schools can reopen safely in the fall. The American Academy of Pediatrics agrees that students are going to be better off attending school in person than they would be staying home. Schools must be prepared to deliver a full school year of learning beginning in the fall," Morabito said.
The polling data comes amid a growing political debate about students returning to classrooms at the end of summer. In Florida, new infections of the virus are spiking dramatically. On Sunday, the state saw the highest single-day increase in new infections of any state during the pandemic, reporting more than 15,000 new cases. Florida also saw its highest single-day increase in COVID-19-related deaths last week, as it confirmed 120 deaths on Thursday.
Despite concerns over the surging cases in multiple states, President Donald Trump and his administration have insisted that children should return to in-person classes in the fall. Trump and Secretary of Education Betsy DeVos have threatened to withhold federal funds from schools that decline to reopen.
"American investment in education is a promise to students and their families," DeVos told Fox News Sunday. "If schools aren't going to reopen and not fulfill that promise, they shouldn't get the funds. And give it to the families to decide to go to a school that is going to meet that promise."
She added, "There's going to be the exception to the rule, but the rule should be that kids go back to school this fall."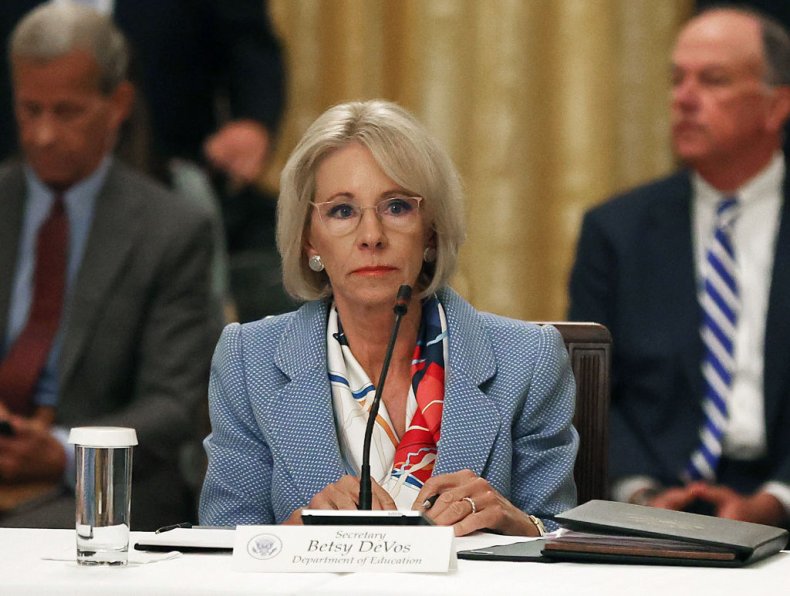 On July 6, Florida Education Commissioner Richard Corcoran issued an order that aligns with the views expressed by DeVos and the president.
"There is a need to open schools fully to ensure the quality and continuity of the educational process, the comprehensive well-being of students and families, and a return to Florida hitting its full economic stride," Corcoran's order said.
But during a Monday morning interview on Good Morning America, Miami Mayor Francis Suarez, a Republican, pushed back against this insistence that students return to school as if times were normal.
"Our superintendent is the one that runs our school systems, and he has indicated that he's not going to put our children at risk," Suarez said. "The education commissioner of the state of Florida has mandated schools be open, but I'm not sure our superintendent is in agreement with that. And certainly, you know, not if it poses a risk to our children or to the parent or those teaching."
Correction: The headline and lead of this article has been changed to note that the Recovery Village survey polled parents nationwide, not just in Florida.
This article has also been updated with comment from the U.S. Department of Education.