The Most Hotly Anticipated Movies of 2019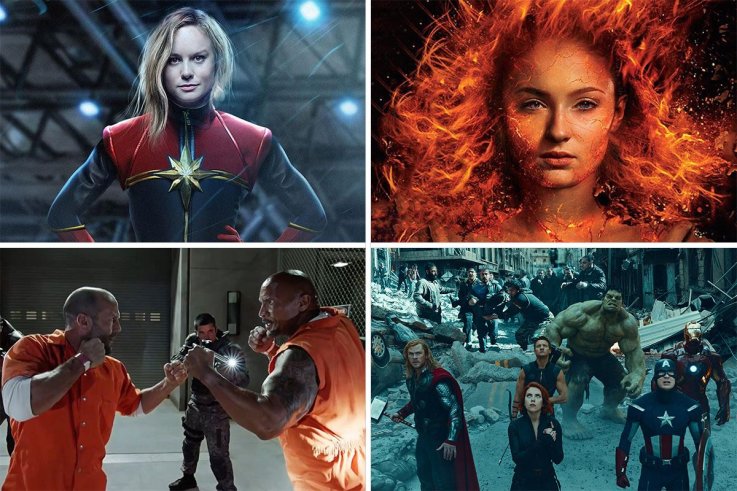 Sequels and remakes and reboots, oh my! The coming year has a whole lot of cinematic treats in store for us, but most of them feel… familiar.
With Men in Black, The Lion King, Toy Story, Aladdin and Jumanji hitting our screens next year as sequels or reboots, it seems as though the cinema has become a time machine to the 1990s.
Comic movie adaptations continue to stream in untrammeled, with visits from the Avengers, the X-Men and Wonder Woman scheduled for 2019.
Even though moviegoers have been showing signs of franchise fatigue, it seems unlikely that the deluge will stop anytime soon.
Overseas audiences still lap up recognizable movie worlds, with The Wrap reporting last year that some recent sequels "are now grossing upwards of 75 percent of their total global box office cume from outside the U.S."
Still, there are some original movies on the horizon. Quentin Tarantino returns to the director's chair with his Manson family murder mystery Once Upon a Time In Hollywood, starring Margot Robbie as actress-turned-murder-victim Sharon Tate.
The Lost City of Z 's James Gray will direct Brad Pitt in Ad Astra, a science fiction movie set in space. Although the director has compared it to Joseph Conrad's novel Heart of Darkness, it too is an original movie.
A number of Disney classic animations will be stepping out into the third dimension in 2019. The Lion King, Aladdin and Dumbo will all be released next year, followed by Mulan and Maleficent II in 2020.
Live-action versions of Snow White, Peter Pan, Pinocchio and Sword in the Stone are also slated for future rebooting.
Next year's cinemagoers better have a well-developed sense of nostalgia. From Hellboy to Top Gun, here are the most highly anticipated films of 2019.