Most Hungarians Don't Believe EU Membership Will Last Another 10 Years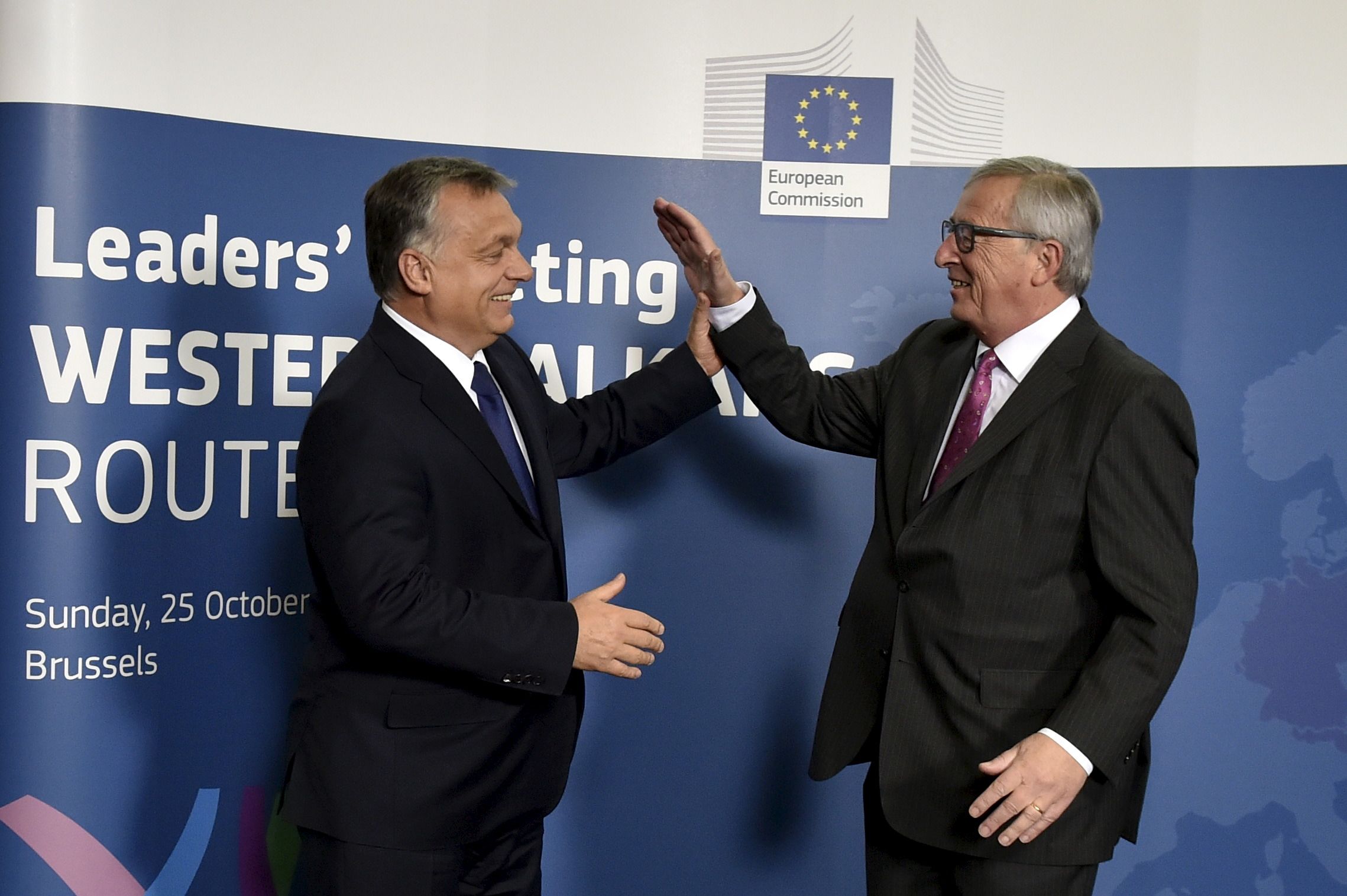 The majority of Hungarians want to stay in the EU, but most of them don't think the country will still be in the bloc in a decade, a poll has found.
A survey commissioned for popular Hungarian news website Index.hu shows that 68 percent of Hungarians would vote to remain in the EU, were a referendum on membership held today. However, only 46 percent think Hungary will be in the EU 10 years from now.
The mainstream of Hungarian politics has grown rapidly conservative since the former Communist country joined in 2004 and now the far-right, eurosceptic Jobbik party is third by number of seats in parliament. The ruling Fidesz party has been one of the most vocal opponents of the EU's refugee resettlement.
Now the Fidesz government is preparing for an October referendum on whether or not to respect the EU's resettlement quotas, binding countries to take in as many refugees as their economy can handle. It is widely regarded as a kind of preface to a vote on Hungary's eventual membership in the union, though such a vote is not currently scheduled to take place.
The Index.hu poll also revealed that 41 percent of Hungarians say they are disappointed in the EU and 46 percent do not see any advantage of membership in their own lives. However, considering Prime Minister Viktor Orban's government has been accused of harboring authoritarian ambitions, it is notable that 56 percent of Hungarians think one of the main upshots to EU membership is that Brussels keeps its own government under control.