'Most of Our Employees Are Trash'—Restaurant Sign Apologizes for Pandemic Staffing Woes
Times are tough, and sometimes honesty is the best policy. A Reddit user shared a picture on Thursday of a restaurant's seasonal menu with a large handwritten note taped on top of it. The brutally honest sign explained why things may be slow at the restaurant, and also offered an employment opportunity.
"Please be patient with us today," the sign begins. "There will be a wait."
"Most of our employees are trash and don't come to work," it added. "Please be nice to the ones that do. There are only a couple of us. Sorry for the inconvenience."
"But hey...if you need a job, we are 100 percent hiring, lol..." the sign cheekily concluded, with hopes of better service in the future.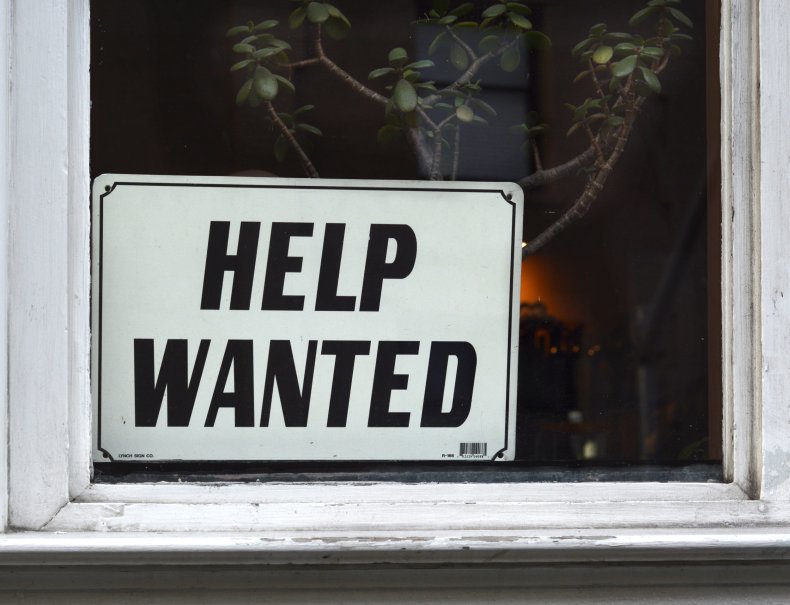 Which restaurant is home to this brutally honest sign remains unclear, despite several users guessing without confirmation of the establishment's name. Pastries such as cake and bread can be seen in the background of the image, which Reddit reacted to in a variety of ways.
"I wanna be trash, where do I sign up?!" one person joked. "In a weird way, I totally respect that," a second added. "'Come work for us - we might call you trash if you choose not to work with the general public during a pandemic,'" a third chided.
"The 'lol' at the end got me," one Redditor noted.
Others commented on the management of the restaurant, and suggested that it was the reason behind the snarky sign. "If most of your employees aren't coming to work it's probably your management that is trash, and the few that do turn up are just the most desperate," one user posited.
"Yup - I would have read that and walked right back out. The place sounds super toxic," another wrote. "Yeah, if there ever was a sign that said 'DO NOT APPLY HERE' it's this one. If most of your employees don't show there's probably a real good reason," a third suggested.
Someone summed up the majority of the internet's reactions: "As funny as that sign is, if I saw that as a customer I'd leave immediately," they said
One Redditor suggested investing in a quality Human Resources service to keep the company in check. "Guys this is why HR exists!! Most companies don't invest in good HR. But (sic) HRs job is to keep employees happy, supported and wanting to stay employed there!" they recommended.
'Most of Our Employees Are Trash'—Restaurant Sign Apologizes for Pandemic Staffing Woes | Culture