Most Parents Don't Know How to Use Car Seats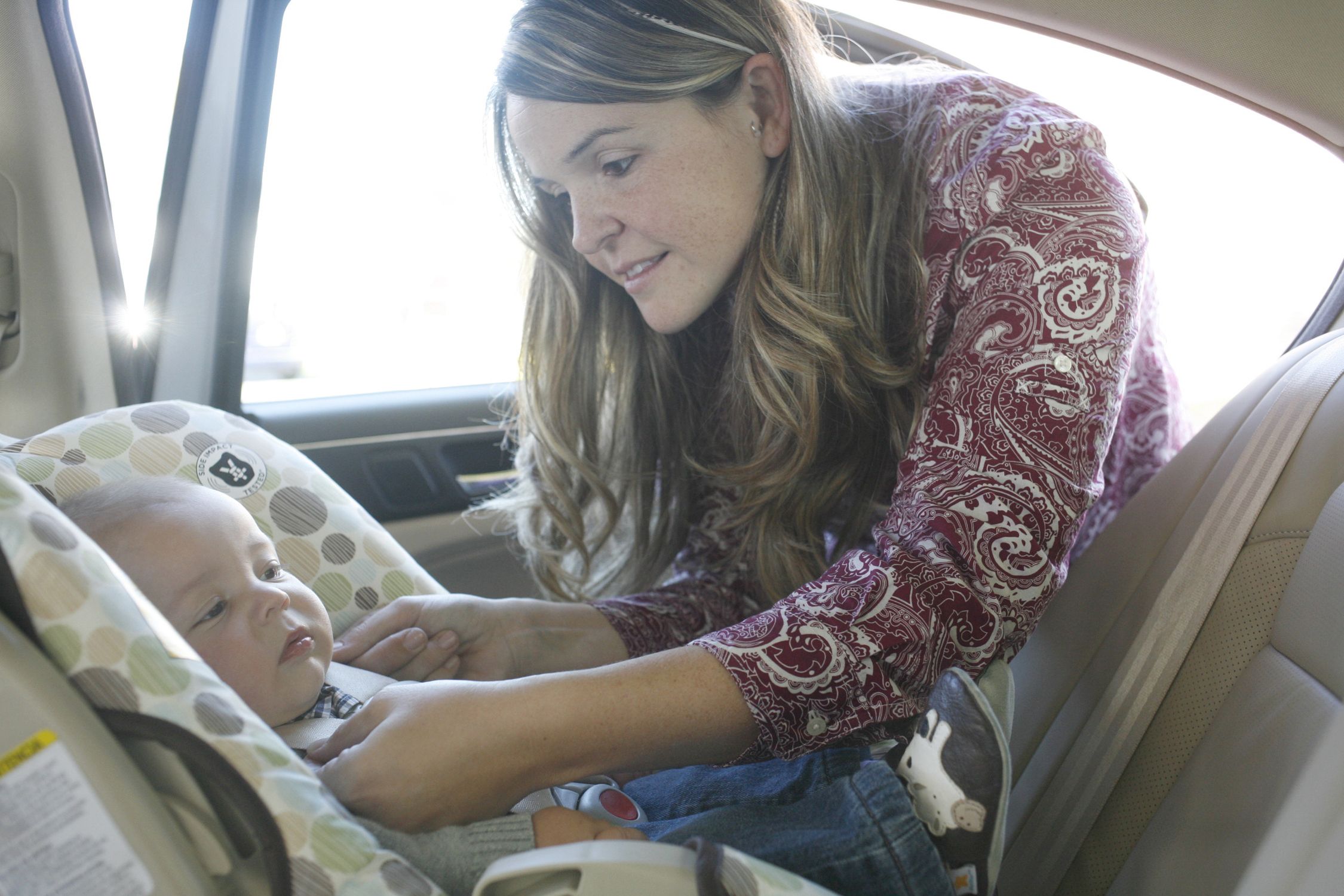 Being a new parent shouldn't mean you should be housebound with your baby. That's the reason child car seats were invented—to allow families to continue to travel and do the things they love without fearing for the safety of a new infant while on the road. However, many parents fail to use car seats correctly. According to a new study published in the Journal of Pediatrics, most families with infants, when installing and using a car seat, make at least one error—and often many more.
"Car seats are more difficult to use than people give them credit for," says Dr. Alisa Baer, a pediatrician and certified child passenger safety instructor. "Most parents don't even read the instruction manual that comes with a car seat."
When used correctly, child car seats can reduce risk for infant injury and death by 71 percent, according to the study. In 2013, approximately 8,500 infants required hospitalization because of a motor vehicle accident. Such accidents led to the deaths of 130 children, many of which probably could have been avoided.
The Journal of Pediatrics report is based on surveys of 291 families after hospital discharge with a healthy newborn. Each family was asked about the newborn's car seat. Certified safety instructors also evaluated the positioning and installation of the seat, and took note of any errors.
It was found that 95 percent of the families had made at least one serious error when using the car seat, and 91 percent made a very serious and life-threatening error. Only 15 percent had actually worked with a certified car safety technician, and 83 percent still had at least one error.
Factors leading to errors in use included lower socio-economic status, lower education attainment and low levels of English literacy.
"We as humans are very bad at risk perception. We drive everyday, but nothing happens for the most part," says Baer, who isn't surprised by the findings. "Crashes happen when you're not going far and you're not going fast. It's the quick trip, the carpool and the play date when your child is most likely to be injured. Every ride is important to make sure your child is protected."
According to Baer, the most common mistake parents make is buckling a child in the seat too loosely. This may happen out of fear that a tight strap will injure a child, but it turns out the opposite is true. Clothing, such as a puffy down jacket or snowsuit, adds too much bulk, and the strap then doesn't secure safely around the child, Baer says.
Parents also tend to graduate their toddler to front-facing car seats too soon. Baer says a child should use a rear-facing car seat until at least their second birthday. Car seats that face the back of the car are about five times safer than those that face the front. Due to the forces of gravity, a child in a car seat facing the front is much more likely to sustain a head or spinal injury if the car stops short.
When a child does finally graduate to a front-facing seat, it's critical to always use the tether strap. Baer says parents also frequently replace a car seat with a boosters way too early when the child is still too small. A child should remain in a booster until at least their 10th or 12th birthday. Taking away a booster too soon puts a child at risk for injury, since the lap belt hits the soft part of the stomach where many vital organs are located. A child who is too small to sit without a booster seat can sustain life-altering injuries to the bowels or bladder, or even become paralyzed, should an accident occur.
The researchers and Baer both encourage parents to seek out the guidance of certified car seat technicians, rather than someone from the local police or fire department or hospital, who most likely weren't trained in car seat safety and may not know the finer points of how to safely use this equipment.