Most People Should Skip Bose QuietComfort 45 Noise Canceling Headphones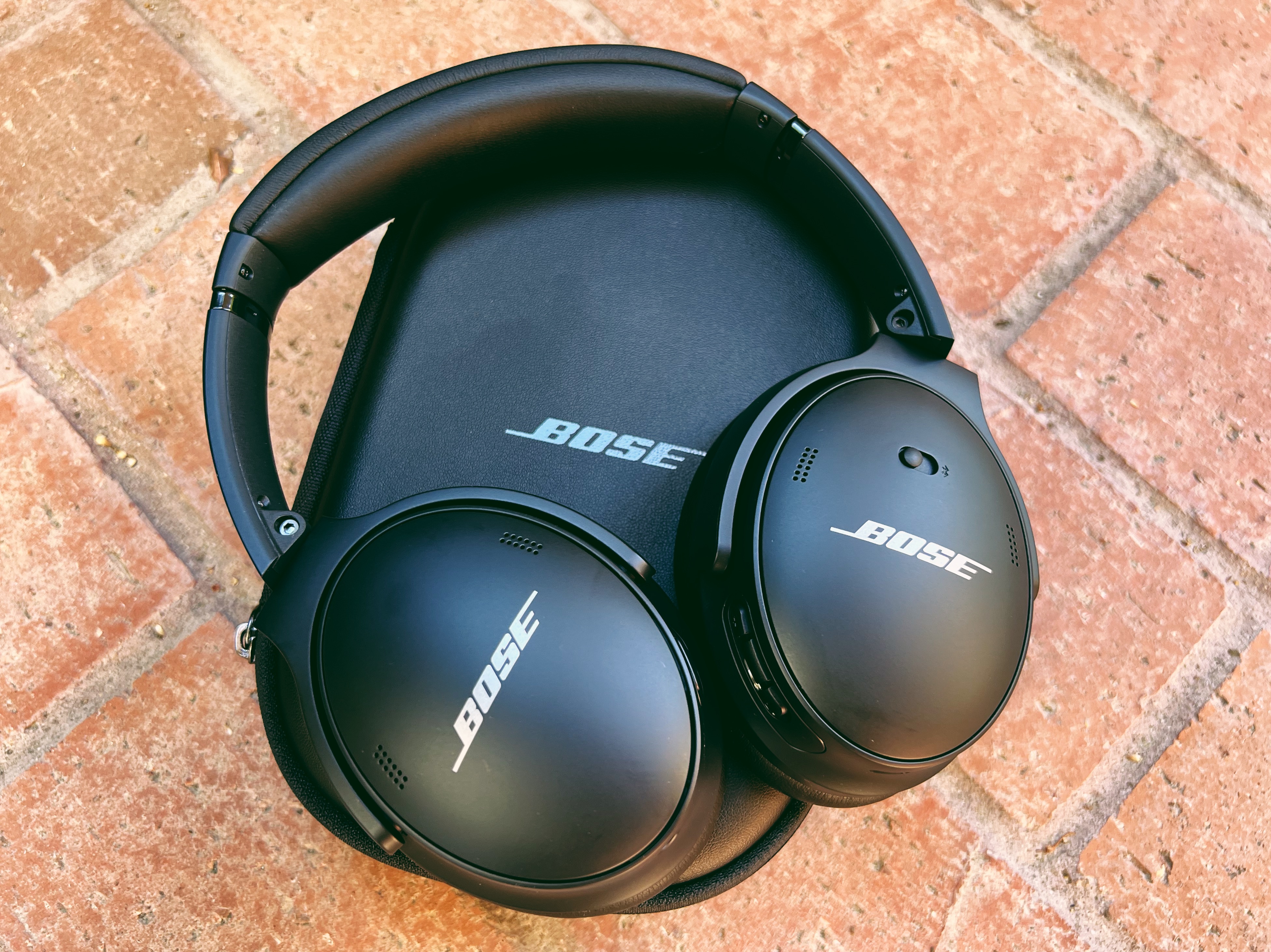 The Bose QuietComfort 45 (QC45) headphones are a golden gift to stubborn people that doesn't come along in the technology world very often. Instead of evolving these ANC headphones for the sake of change, Bose decided to simply keep them modernish, with a USB-C connector (and Bluetooth 5.1), so its iconic design could float on forever.
Personally speaking, I've never met a gadget I was so satisfied with that I never wanted it to change. I can at least imagine the scenario of being content with a piece of technology, though. Plus I have met plenty of people who never want certain devices to change. They want them to look and work the same indefinitely. The Bose QC45 headphones are these people's perfect gadget.
There are a few tweaks on these headphones, like the charging port, but not much is new here. There isn't even ear detection to pause music when you lift an ear cup. And yet, somehow, these new QC45 headphones remain a solid listening choice, just not for the $329 retail price. That's why most people, except for those stubborn gadget upgraders, should skip these headphones for a different option from Bose or another brand.
TL;DR
Pros:
USB-C charging port
Large ear cups
Lightweight
Cons:
No ear detection
No custom EQ settings in Bose app
Few advanced features
Buy at Bose.
QuietComfort 45 Features and Sound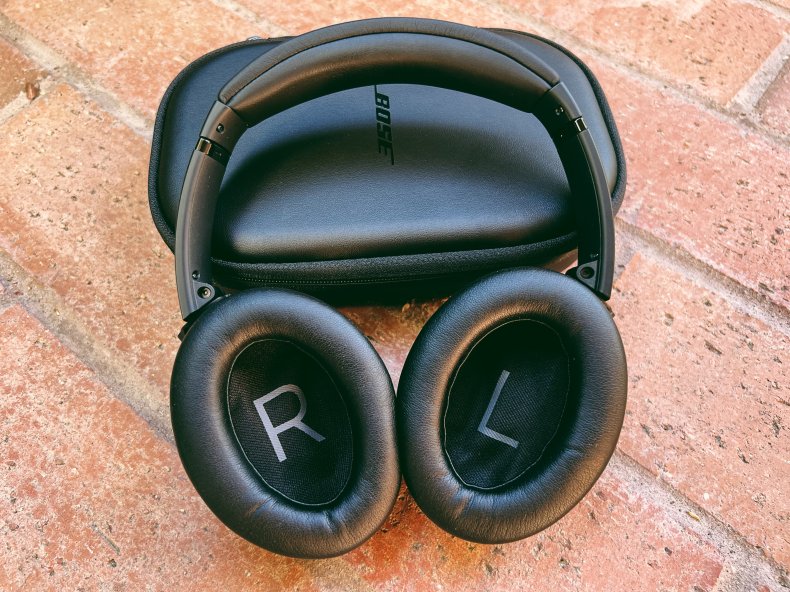 Despite being updated, the QuietComfort 45 headphones are light on features. These would be extremely compelling headphones at $199—maybe even $229. At their $329 price, however, it's a little perplexing who the target consumer is exactly. My best guess is that Bose is targeting legacy owners who have refused to upgrade. My other guess is that by offering the QC45 at a high price, Bose is hoping people tempted by the QC45 will decide to go with its Noise Canceling 700 headphones instead. The 700 offer worlds more features for $50 more.
The QC45 have a new Aware mode, USB-C port and an extra microphone (two in total), but the QuietComfort 35 II are otherwise nearly identical.
In fact, the only features that the QC45 boasts over other Bose headphones is Bluetooth 5.1 connectivity and 4 hours more battery life. These new headphones are outmatched in all meaningful categories.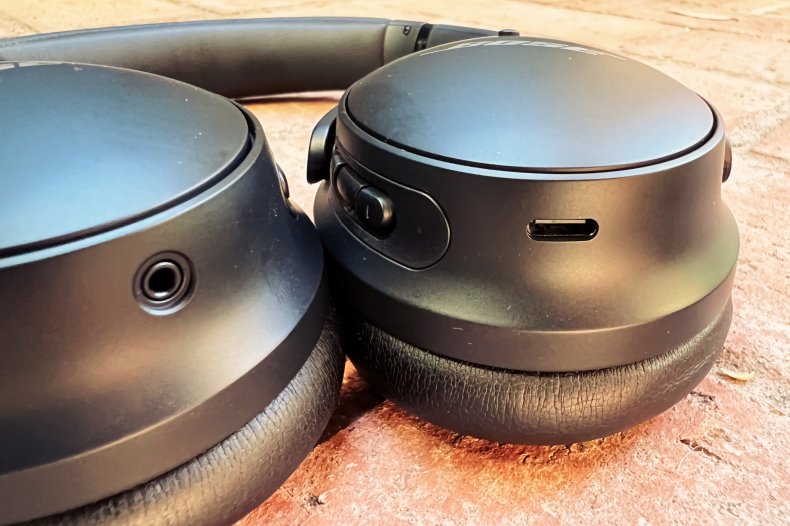 The sound on the QuietComfort 45 tends toward the sparkle of the higher frequencies more than other comparable headphones. In isolation, the QC45 have a decent bass response. For example, Loony's "Royal Flush" or "Be Cool" with the QC45 can still provide some punch to your ears, but in direct comparison with similarly priced headphones, the bass is disappointing here.
Said the Whale's fun, chaotic pop-rock song "The Ocean" infuses steady low-end bass synth throughout the chorus that reaches a little deeper on other headphones. Still, without direct comparisons, casual music listeners should be content with the QC45 sound profile. It would have been nice for Bose to include a customizable EQ in its app for more control over the sound.
Comparing Bose QC45 and Sony WH-1000XM4
When talking about any new pair of headphones, questions always arise around how they compare with others. Sony's WH-1000XM4 has largely become the de facto standard for ANC headphones.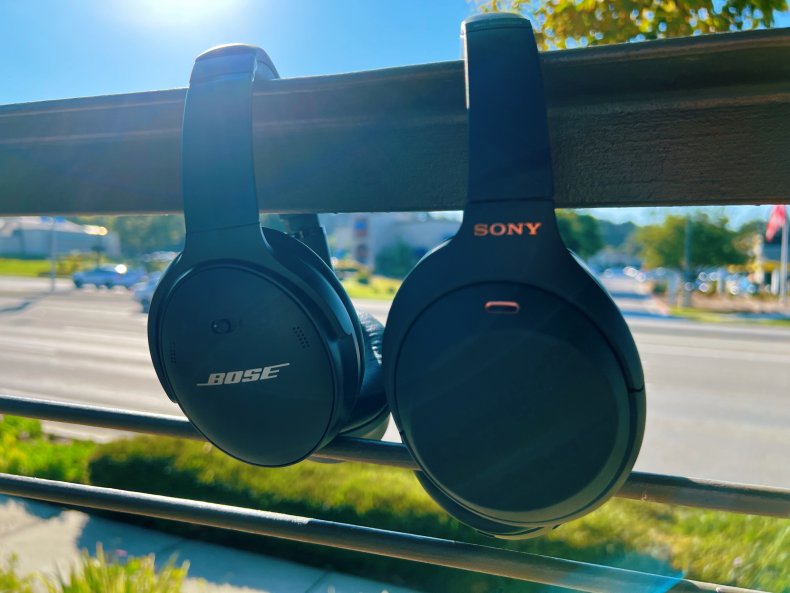 In short, the 1000XM4 headphones are easily the better choice, and it's probably not even that close—largely because of their sound quality and an abundance of features. The Sony headphones have a more vibrant low-end bass. They have an overall richer and fuller sound, too. The 1000XM4 have a much wider range of features, including their speak-to-chat technology, which pauses audio when it detects the wearer talking. The 1000XM4 boast 30 hours of battery life, too.
ANC strength and effectiveness between the two headphones is a toss-up. The 1000XM4 headphones probably have the edge, but it's nearly the same. I sat at a Starbucks saddled against a busy six-lane road, and each of the headphones sufficiently blocked out the constant and uneven noise from cars and coffee drinkers.
The fit and comfort of each of these headphones are fairly different, with each being nice in its own way. For example, the QC45 initially feels light and airy. The ear cups are generously deep to accommodate most ears. On the other hand, Sony's headphones have the plushest foam I've tried around the ear cups and headband. The foam makes the 1000XM4 feel like a comfort blanket. There is also a little less pressure squeezing from the headband on Sony's option. Of course, with a blanket comes the possibility of feeling too confined.
Despite the fit and feel being quite different between the two headphones, there will be plenty of people on either side of the spectrum who prefer one over the other. It's a personal preference.
QC45 Compared to AirPods
In terms of ANC, AirPods Pro earbuds don't compare with QC45. The two different listening options are apples and oranges, but if you were at all curious, they are not the same. The AirPods Max, however, get much closer to comparative ANC. Separately, the AirPods Pro do seem to have better microphones; I heard they sound better to people on the other end of a phone call, too.
In terms of Apple's over-the-ears option, AirPods Max have a very neutral (but still impactful) sound overall and tend to split the difference between the 1000XM4 and the QC45. For a pair of consumer headphones, I really like the AirPods Max, but I hate their price. They do have one of the best transparency modes and trounce the QC45's Aware mode. I found the Aware mode on these new Bose headphones doesn't work great. It was still hard to hear people talking to me while wearing the QC45 headphones.
Should You Buy the Bose QuietComfort 45 Headphones?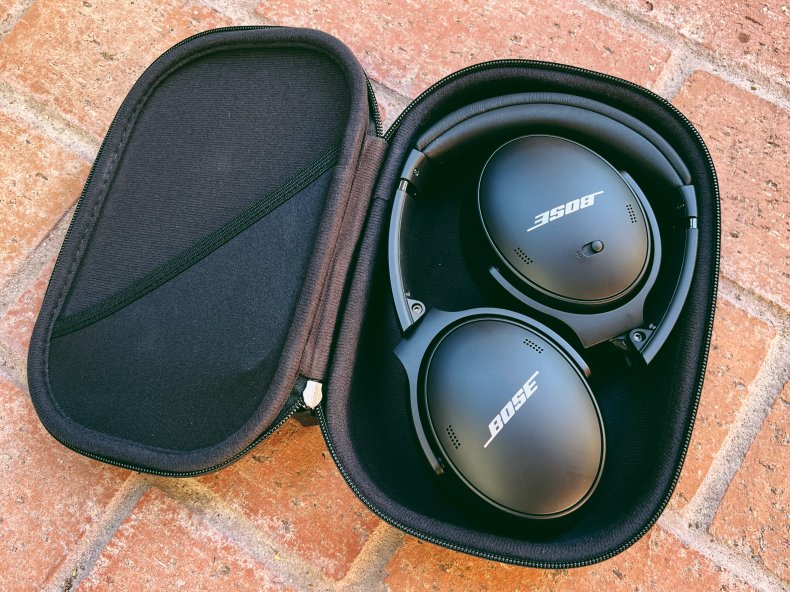 Unless you're stubborn about the QuietComfort look, fit and feel there's not much reason to pick the QC45 over other Bose or other brands' headphones options. It's confusing that these headphones can get updated in very minor ways while getting left behind in most others.
If you're looking for a silver lining, the QC45 feels extremely light when you put them on and fold compactly for travel. There's just not much to grasp onto here in 2021 that Bose isn't doing better in other places. Even the rated 24 hours of battery life compared with the Bose 700's 20 hours probably is hard to get excited about.
Buy at Bose for $329.
Newsweek may earn a commission from links on this page, but we only recommend products we back. We participate in various affiliate marketing programs, which means we may get paid commissions on editorially chosen products purchased through our links to retailer sites.