Most People Think They Can Spot Fake News, Poll Shows
Most Americans think they'd be able to spot fake news, a new poll showed this week. Most Americans, however, are probably overestimating their abilities to separate fact from fiction.
A survey released Wednesday from The Economist/YouGov posed the question: "How confident are you that you can tell real news from fake news?"
Respondents could choose either "very confident," "somewhat confident," "not very confident," "not at all confident" or "not sure." Most displayed some degree of confidence that they could differentiate real news from fake news.
Twenty-eight percent said they were very confident, while 42 percent said somewhat confident—which means that 70 percent of those surveyed displayed some degree of confidence that they could successfully identify fake news.
Eleven percent, meanwhile, responded not very confident while only 5 percent said not at all confident. Fourteen percent selected not sure.
The YouGov survey polled 1,500 U.S. adults from July 22 through July 24. It had a margin of error of plus or minus 2.8 percentage points.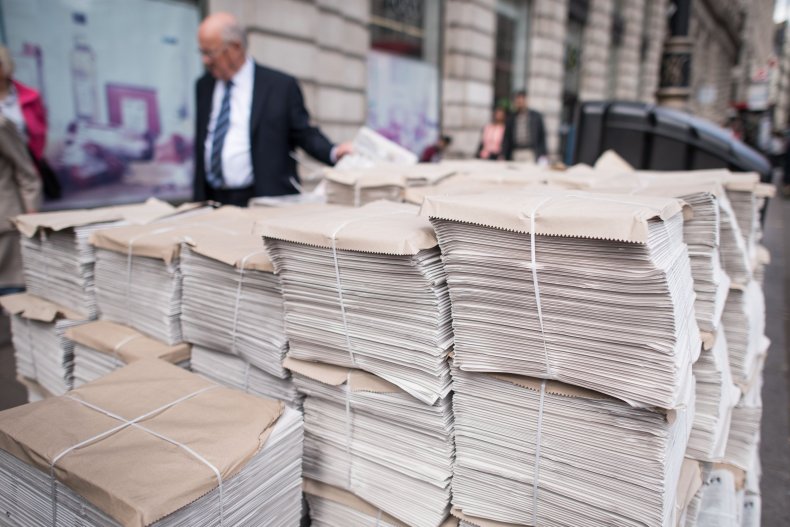 A good number of the people who responded saying they could spot fake news might be fooling themselves, however. A landmark study published in Science in March found that fake news and rumors spread much faster and caused much more of a reaction than the truth. If people are good at spotting fake news, they sure don't seem to have many reservations about sharing false stories.
"Falsehood diffused significantly farther, faster, deeper and more broadly than the truth in all categories of information, and the effects were more pronounced for false political news than for false news about terrorism, natural disasters, science, urban legends or financial information," the researchers wrote. "We found that false news was more novel than true news, which suggests that people were more likely to share novel information. Whereas false stories inspired fear, disgust and surprise in replies, true stories inspired anticipation, sadness, joy and trust."
The study looked at Twitter specifically—some 126,000 stories over a decade—but it's not hard to see how the implications would apply to other social networks.
"It seems to be pretty clear [from our study] that false information outperforms true information," Soroush Vosoughi, the researcher at MIT who led the study, told The Atlantic. "And that is not just because of bots. It might have something to do with human nature."