The 50 Highest-grossing Animated Films in U.S. Box Office History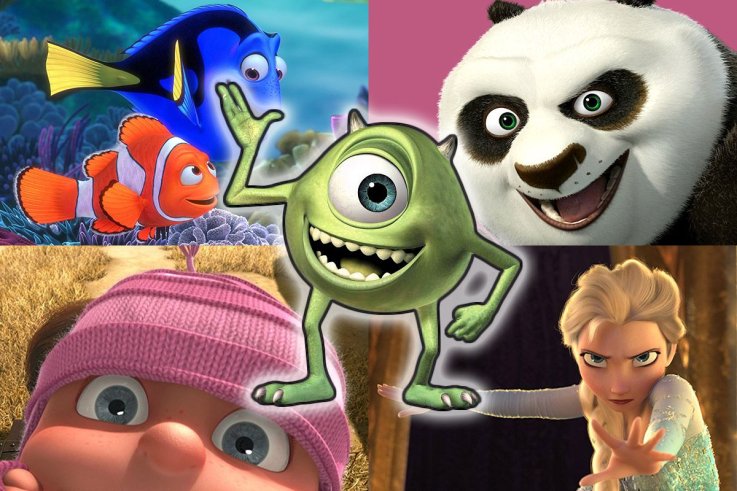 No matter what your age or where you're from, there will always be one animated movie which defined your childhood. Whether it's Snow White taking a fateful bite of an apple or Aladdin soaring on his magic carpet, there's little else that can provoke such an intense feeling of nostalgia. Animations allow kids to explore magical worlds, at once richly detailed and simple to understand, with an uncanny power to stick with the viewer long after watching.
Animated films were pioneered in France at the turn of the 20th century, but really took off when Walt Disney released Snow White and the Seven Dwarfs in 1937. The hand-drawn movie was a box office hit, leading the way for other early Disney classics such as Fantasia (1940), Bambi (1942) and Alice in Wonderland (1951).
Walt Disney died in 1966, and by the 1980s interest in animation had waned. But after an injection of funds to save the flagging company, the Walt Disney Company started churning out hits again, including The Little Mermaid (1989), Beauty and the Beast (1991), Aladdin (1992) and The Lion King (1994).
Pixar came on the scene in 1995 with the first fully computer-animated feature film, the much-loved Toy Story, ushering in a new era of digital animation. As technology rapidly improves, computer-animated franchises such as Finding Nemo (2003) and Frozen (2013) have stolen the hearts of children across the world. A growing awareness of the Japanese animation tradition, especially from Studio Ghibli, has ensured that global animation looms large in our cultural imagination.
The best animated movie will forever be hotly debated by nostalgia-fueled fans. But which has proved to be the biggest success at the box office? Using data from Box Office Mojo, we've put together a list of the 50 biggest ever animated money-makers. Where does your favorite rank?