The 30 Most Popular Beaches in the World 
Whether it is a secluded shoreline or a party-packed paradise, there is a perfect beach for everyone. Some beaches, however, are more popular than others.
There is no definitive list of visitor numbers for every beach in the world. For this list Newsweek looked at hundreds of the best-known beaches around the globe.
We've analysed how often each one has appears in Instagram hashtags to compile the rundown, with each country limited to three entries in the top 30.
Holiday price comparison TravelSupermarket, which carried out a similar analysis in 2018, said that the easing of travel restrictions has seen more people "dreaming and hoping and planning to get away soon."
"A lot of what we have been doing is sharing and reminiscing about our favourite past travels," Emma Coulthurst from the company said.
"These world beaches are some of the places which holidaymakers have loved sharing pictures on social media of in the past. Let's hope we can get back to some of these stunning places soon."
Take a look through Newsweek's rundown, below.
30. Palolem Beach, India
Palolem Beach (54,308 hashtags) is one of Goa's most beautiful beaches, famed for its picture-postcard natural beauty and permanent party atmosphere.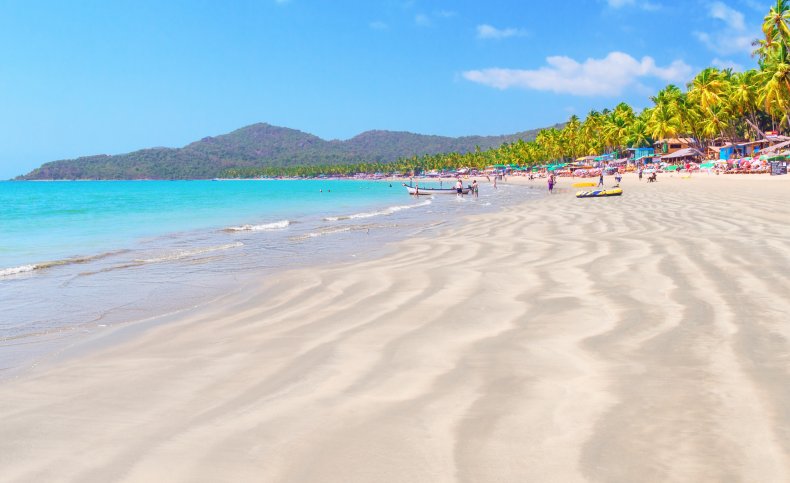 29. Haeundae Beach, South Korea
Haeundae Beach (57,732 hashtags) is a wide coastal in Busan recognised as one of the country's most popular beaches for both locals and tourists.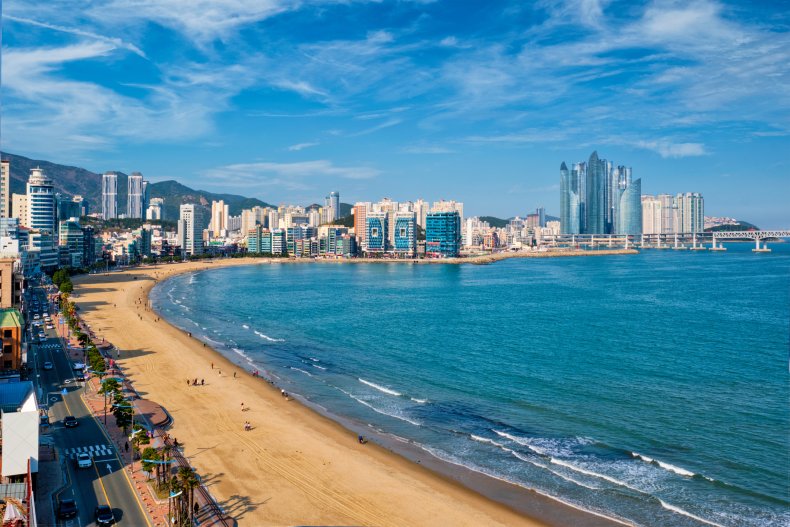 28. Senggigi Beach, Indonesia
Senggigi Beach (57,980 hashtags) is a section of the tourist strip of the Indonesian island of Lombok, offering excellent waves for surfers.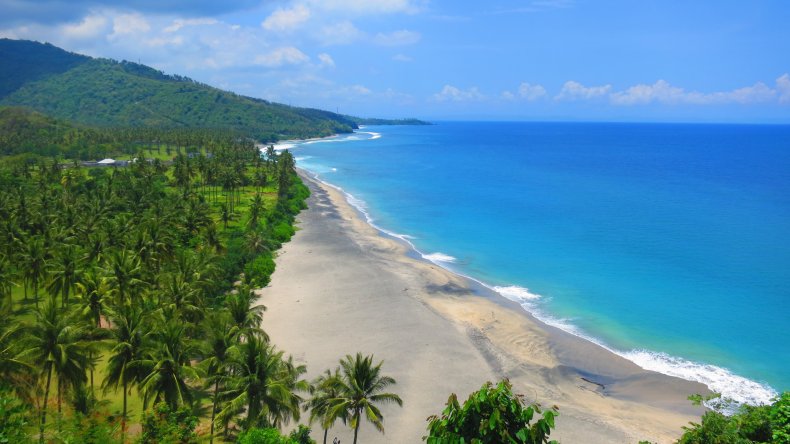 27. Maya Beach, Thailand
This Thai turquoise cove (60,701 hashtags) boasts a wonderful white sand beach enclosed by stunning limestone cliffs.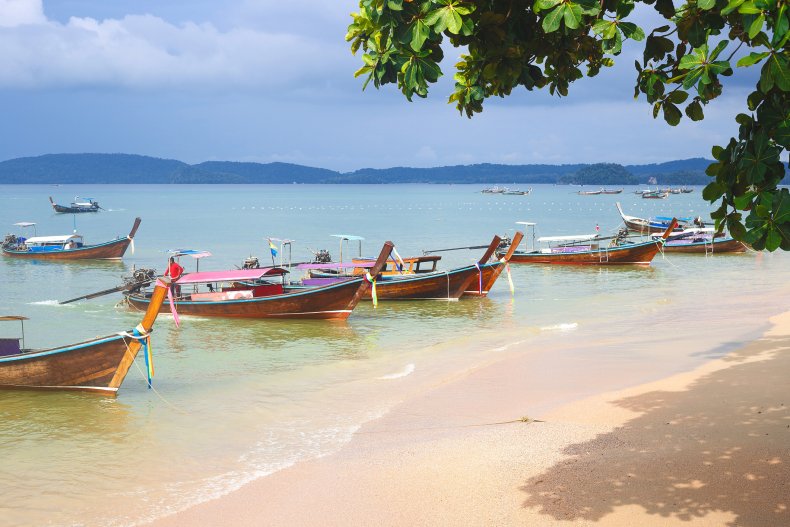 26. Phuket Beach, Thailand
With its emerald-blue waters and sandy beaches, Phuket (75,253 hashtags) is Thailand's largest island and probably the most popular with tourists.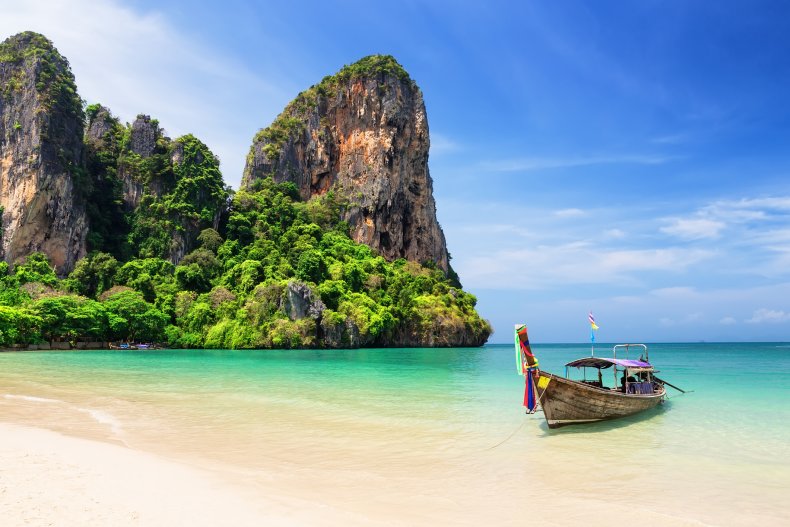 25. Varadero Beac, Cuba
Cuba's Varadero Beach (76,399 hashtags) was rated as the world's second-best beach in 2019 by TripAdvisor for the site's stunning 13-mile-long peninsula of soft sands.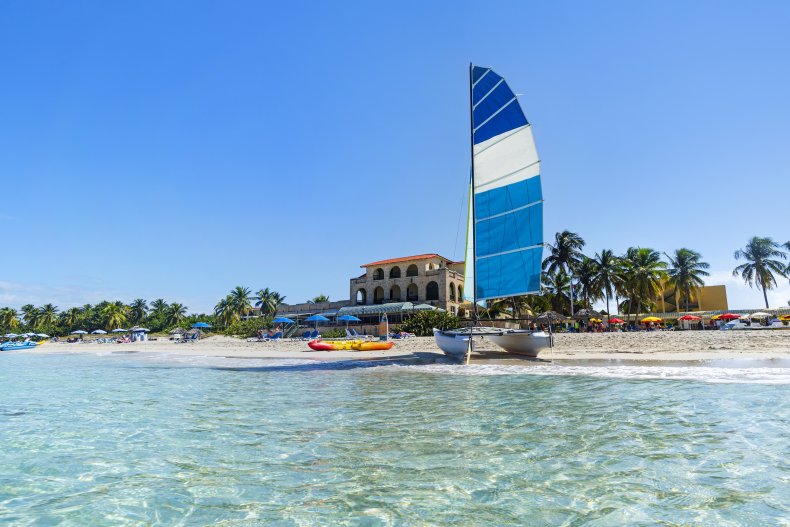 24. Vũng Tàu Beach, Vietnam
Vũng Tàu (79,740 hashtags), found on Vietnam's Bà Rịa–Vũng Tàu Province, is known for its generously sized sand beach and good swimming conditions.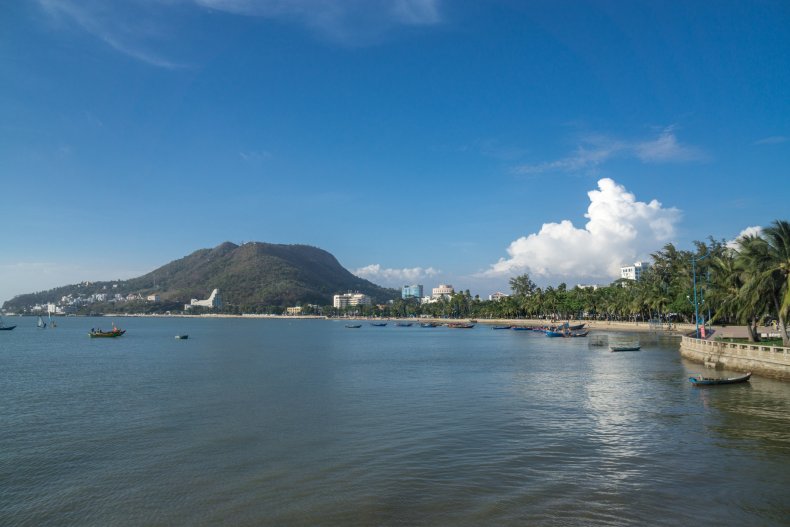 23. Mar de las Pampas, Argentina
Translating as Hurried Town, Argentina's Mar de las Pampas (88,816 hashtags) is a quiet stretch of coastline ideal for family-orientated vacations.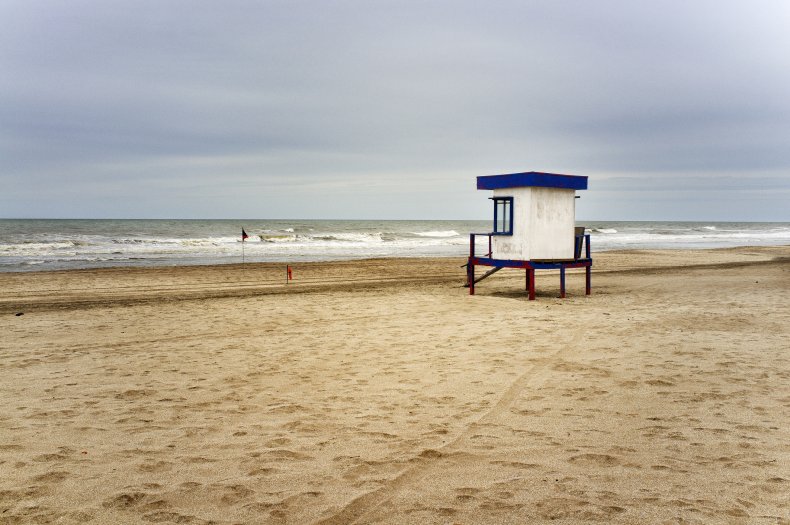 22. Milos Island beaches, Greece
Milos Island (96,559 hashtags) is home to one of the most impressive beaches in Greece, boasting dazzling white rocks (at Sаrаkinikо) and incredible landscapes (see Firiplaka), and tiny fishing ports that are idyllic places to take a dip.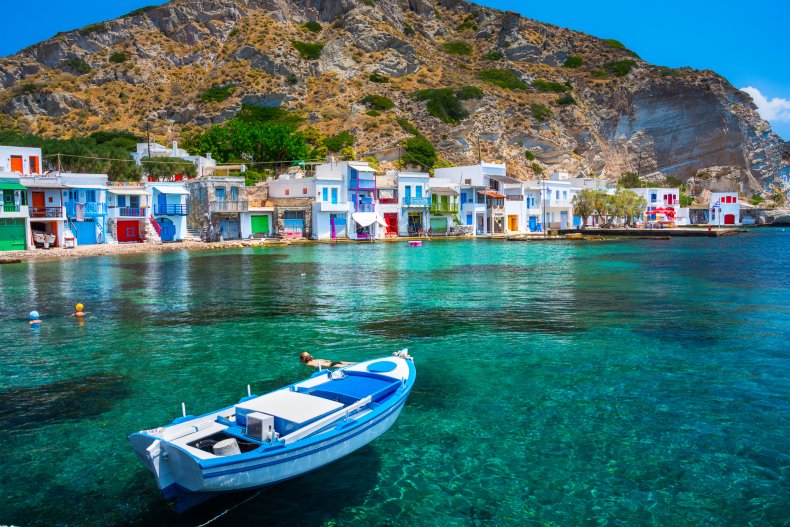 21. Ao Nang, Krabi, Thailand
Ao Nang in Thailand (100,780 hashtags) offers tourists the opportunity to explore the four extraordinary islands and the area's bustling beach culture.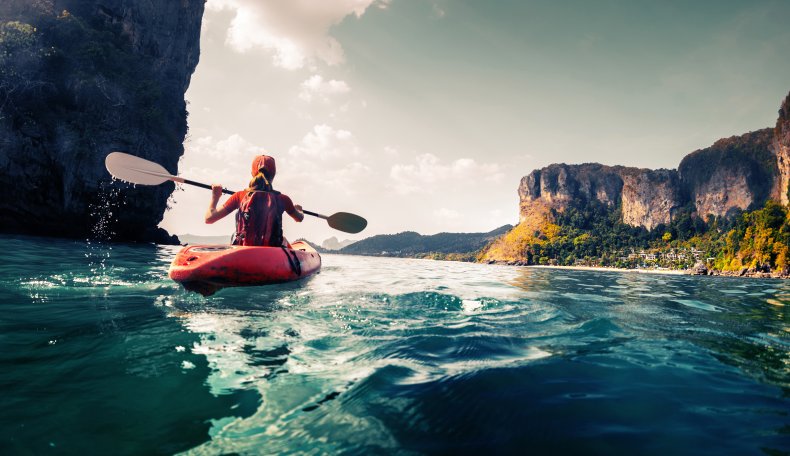 20. Playa Las Grutas, Argentina
The beaches of Argentina's Las Grutas (102,038 hashtags) attracts more than 400,000 visitors every year thanks in part to the region's relatively warm waters for this part of southern Argentina.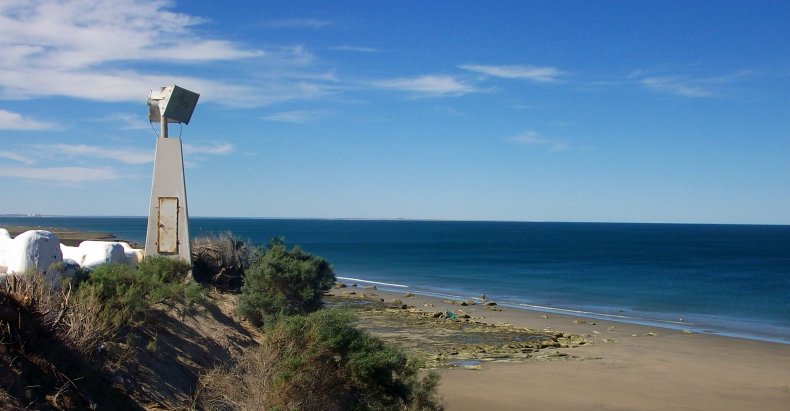 19. Cagnes-sur-Mer, France
The stony beaches on France's famed Cagnes sur Mer (111,250 hashtags) extend along the seafront for approximately 1.5 miles.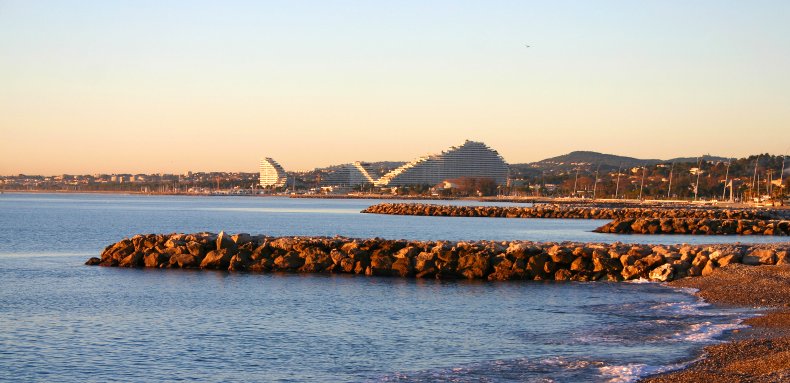 18. Nha Trang, Vietnam
Nha Trang Bay (114,300 hashtags), in Khánh Hòa Province, boasts a beautiful string of islands, many with picture-perfect beaches.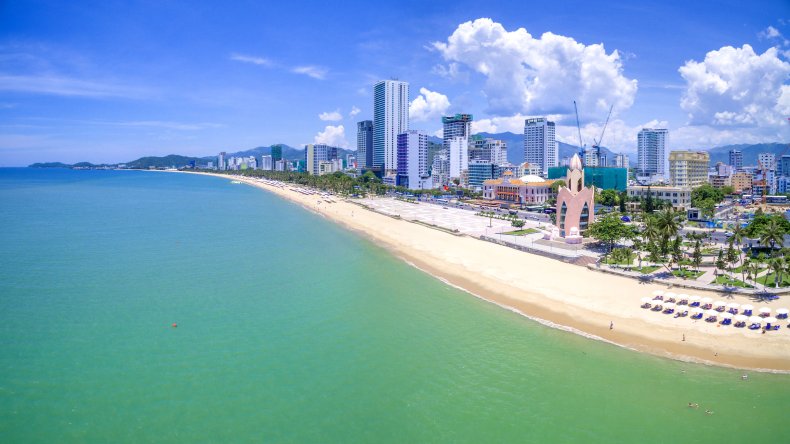 17. Diani Beach, Kenya
While Kenya's Diani Beach (120,519 hashtags) is an excellent site for all the family, children will need to be strong swimmers to reach the nearby reef.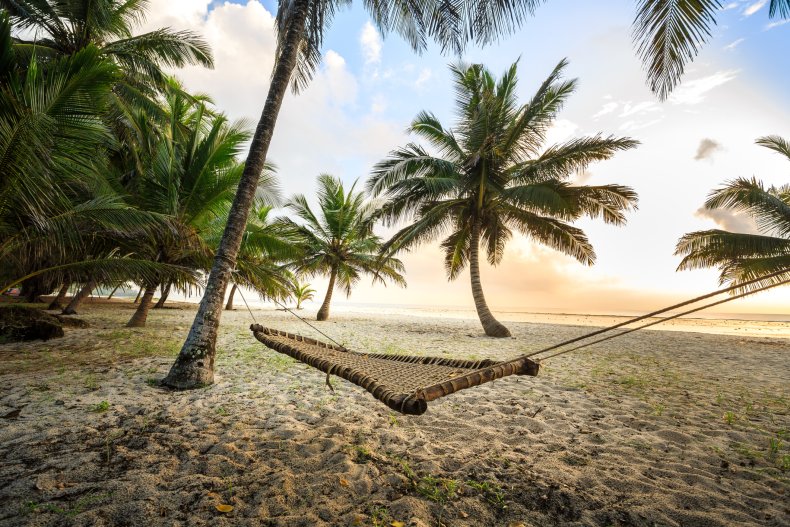 16. Ponta Negra Beach, Brazil
Ponta Negra (121,737 hashtags) is a famous beach in Natal, the capital city of Brazil's Rio Grande do Norte, and popular with both locals and tourists alike.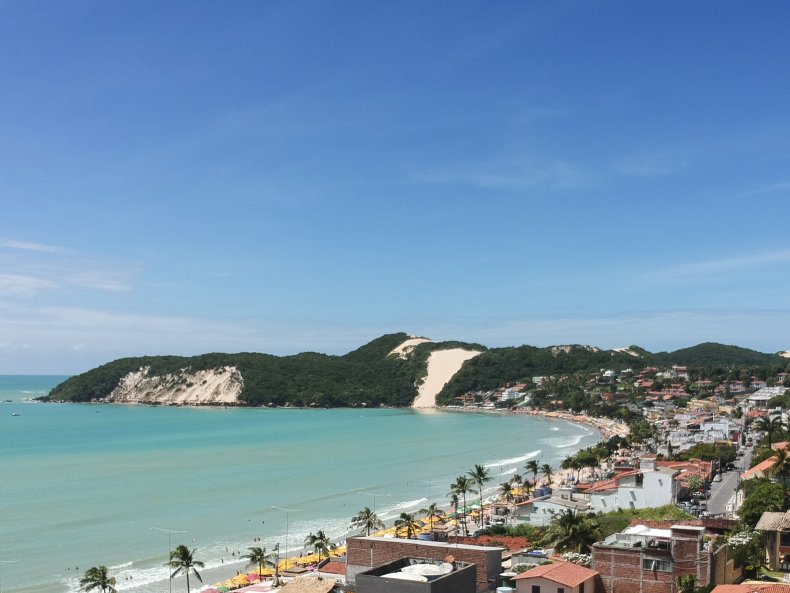 15. Echo Beach, Indonesia
Indonesia's Echo Beach (132,626 hashtags) attracts divers and surfers from around the world, while the area's water park makes this spot in Bali an excellent place for a family vacation.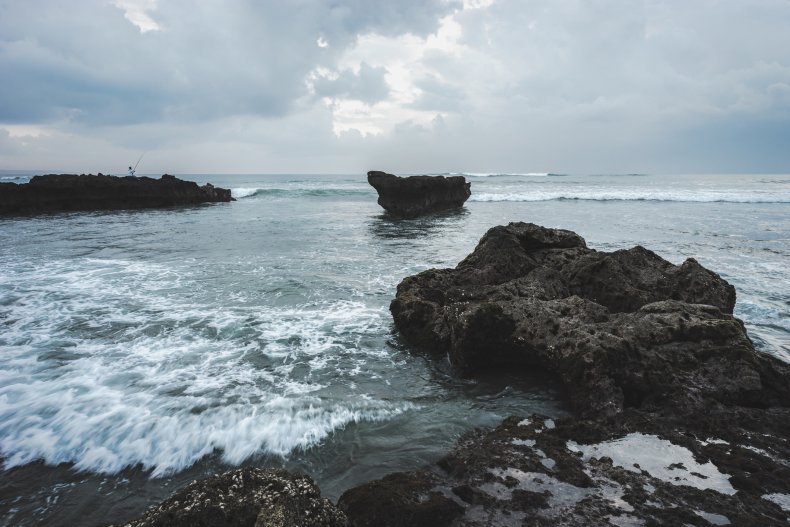 14. Scarborough beach, Australia
Scarborough Beach (143,633 hashtags) is found on Western Australia's sunset coast and is one of Perth's most popular coastal areas.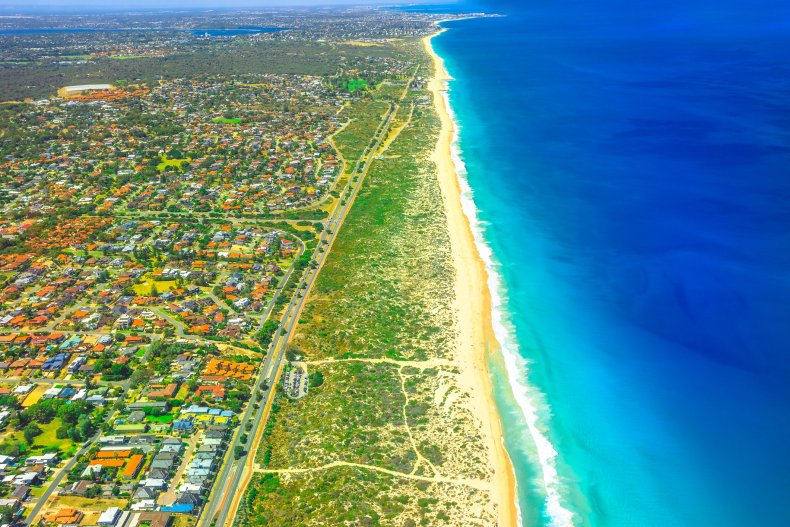 13. Rainbow Beach, Australia
Queensland's Rainbow Beach (149,510 hashtags) earns its name due to beautiful coloured sands stretching 15 miles along the coast.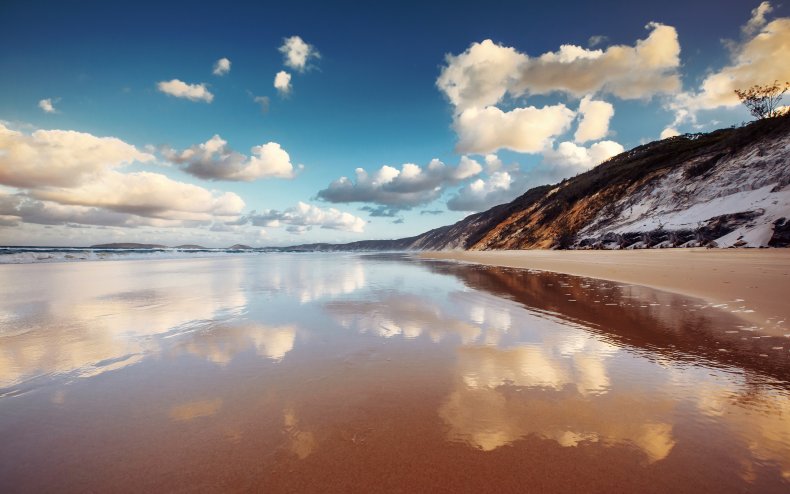 12. Bournemouth, U.K.
Bournemouth (150,555 hashtags) in the U.K. is recognised as a world-class tourist resort with an impressive seven miles of golden sands.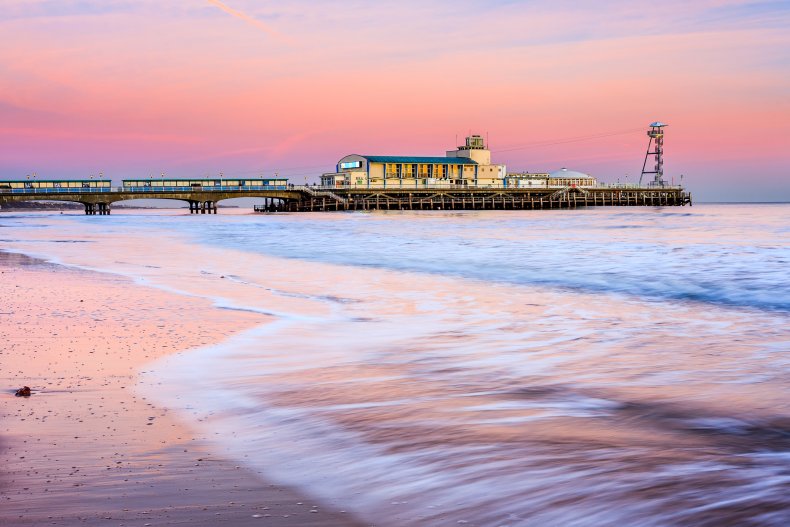 11. Pattaya, Thailand
Pattaya (163,704 hashtags) is well-known as a particularly photogenic beach on 's eastern Gulf coast.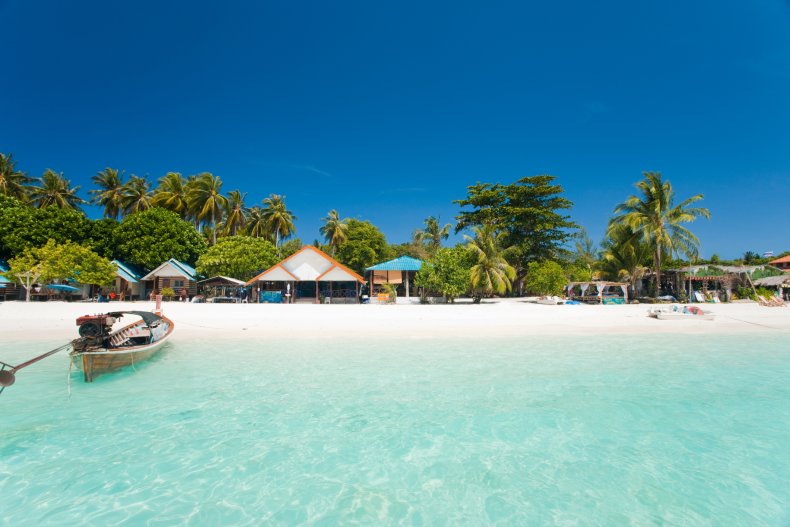 11. Ibiza beaches, Spain
The ruggedly beautiful Mediterranean island of Ibiza (312,604 hashtags) has an exceptional range of wonderfully white sand beaches and inviting water. Among them, Cala Carbó and Cala Olivera are not to be missed.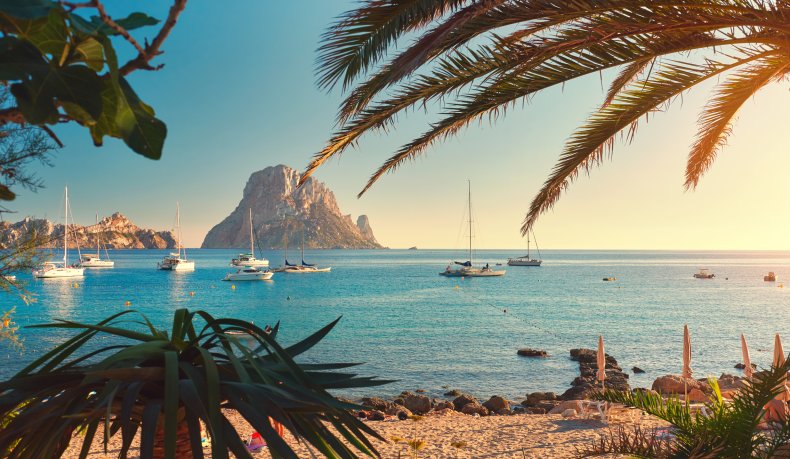 10. Airlie Beach, Australia
Despite its great distance from other Queensland sites, the Great Barrier Reef's Airlie Beach (347,779 hashtags) is certainly worth a visit.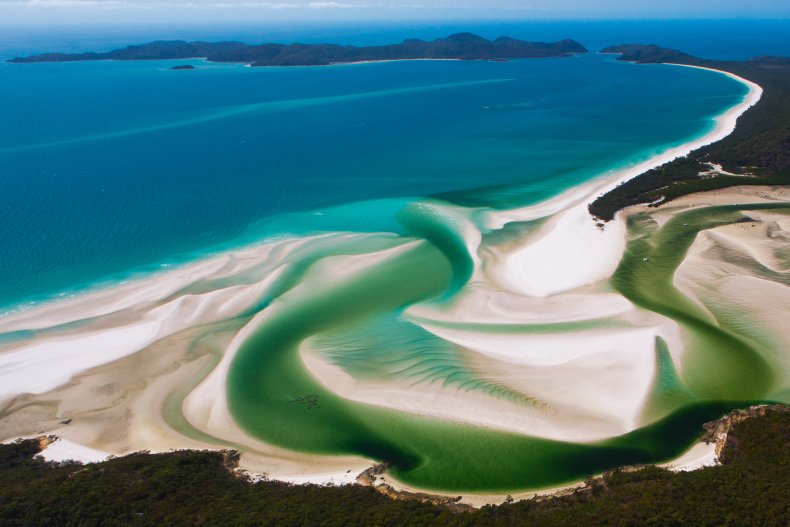 9. Port Dickson, Malaysia
Port Dickson (517,759 hashtags) is a coastal stretch of Malaysia's west coast well known for its perfectly white sands.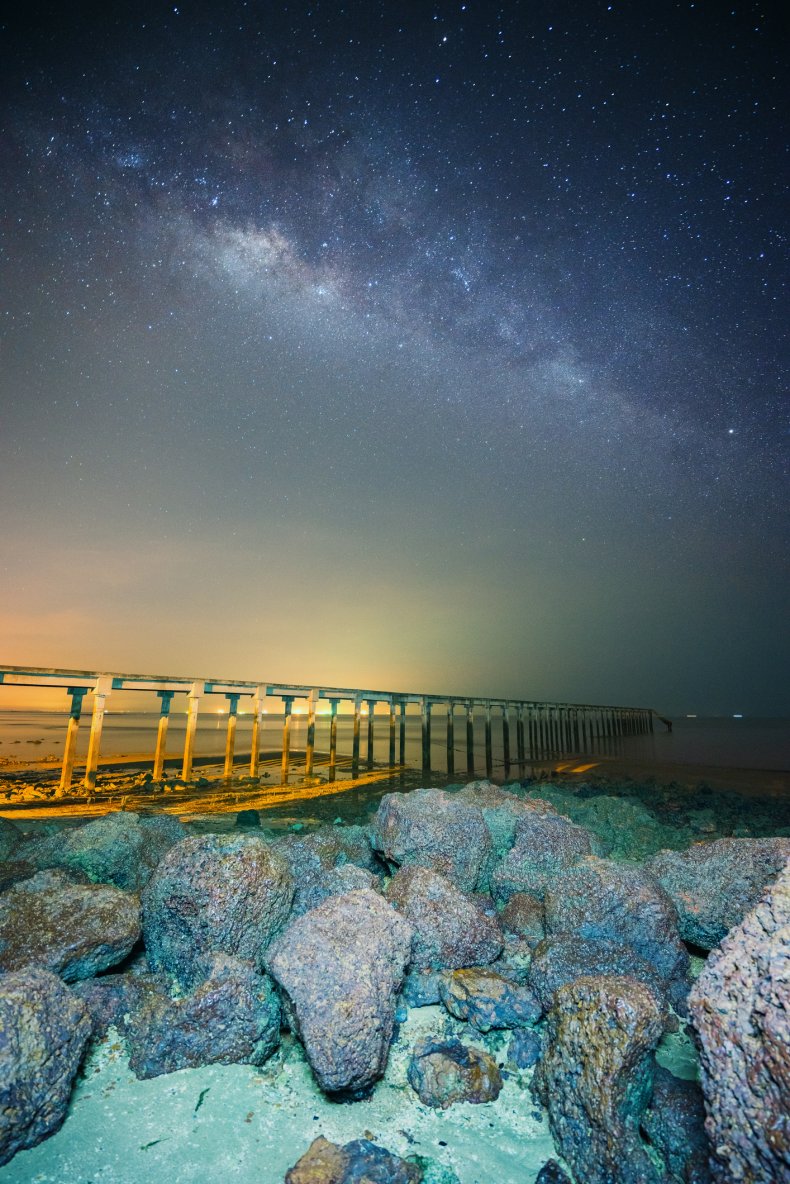 8. Kuta Beach, Indonesia
Kuta Beach (622,204 hashtags) is the tourist mecca of Bali popular with tourists in part due to its proximity to the airport, making this a good place to bookend your vacation.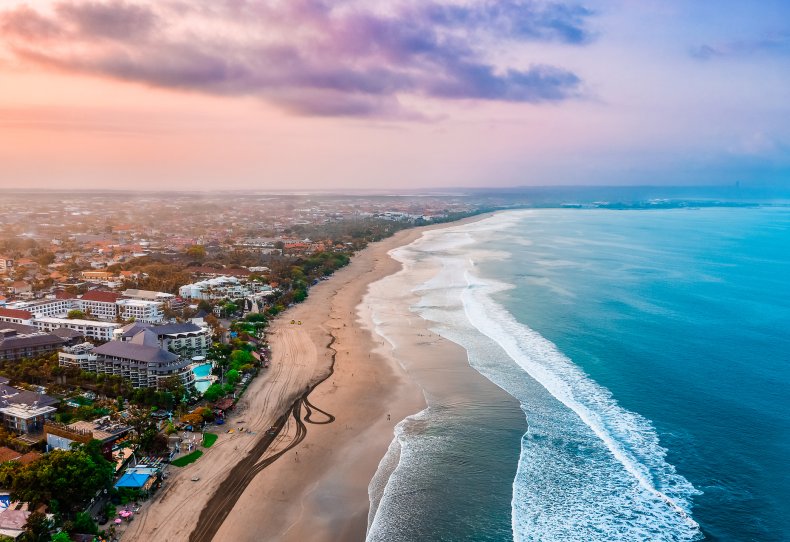 7.Essaouira Beach, Morocco
Beautiful sand, wonderful sea and constantly powerful trade winds have transformed this beach (878,628 hashtags) into one of the world's greatest sites for windsurfing, kiteboarding and other adrenaline-fuelled water-sports.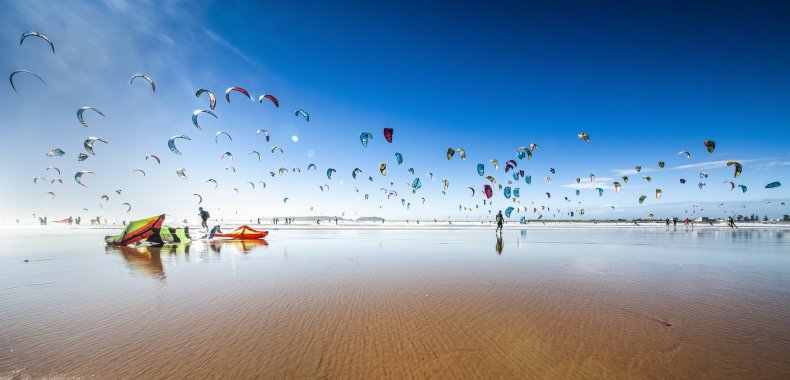 7. Sharm el-Sheikh beaches, Egypt
The resort of Sharm el-Sheikh (1,471,763 hashtags) in Egypt features both long stretches of natural sand and pebbled beaches, such as Na'ama Bay and Ras Um Sid, while the clear waters are warm throughout most of the year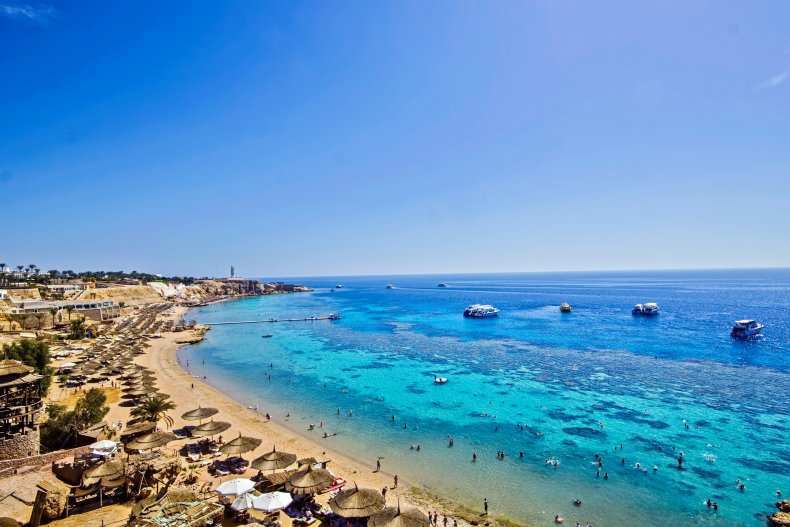 6. Acapulco, Mexico
Mexico's Acapulco (2,122,579 hashtags) resides in a naturally deep, semicircular bay and the partying shifts from the beach to the nearby clubs when the night approaches.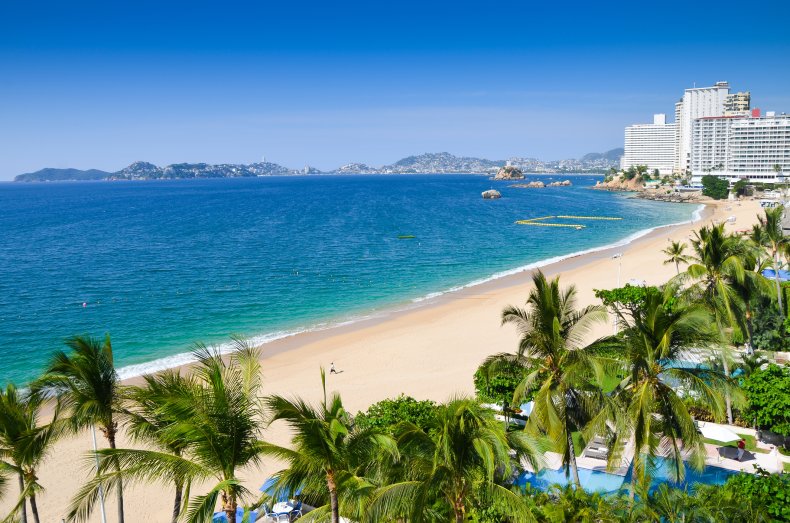 5. Jalisco, Mexico
This area of the western Mexican coast (2,553,121 hashtags) is known for mariachi music and tequila as it is for its pristine white sand and transparent water.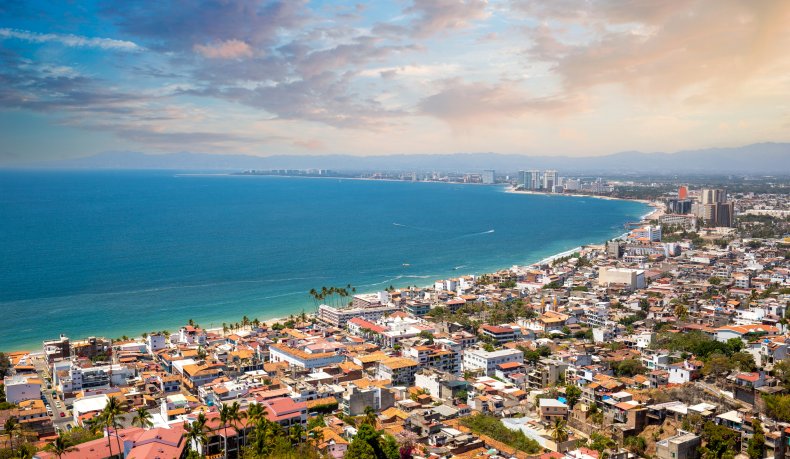 4. Playa del Carmen, Mexico
Mexico's Playa del Carmen (3,892,230 hashtags) boasts a wonderful area to enjoy a relaxing vacation, with plenty of space to soak up the sun and stare out at the Mexican Caribbean sea.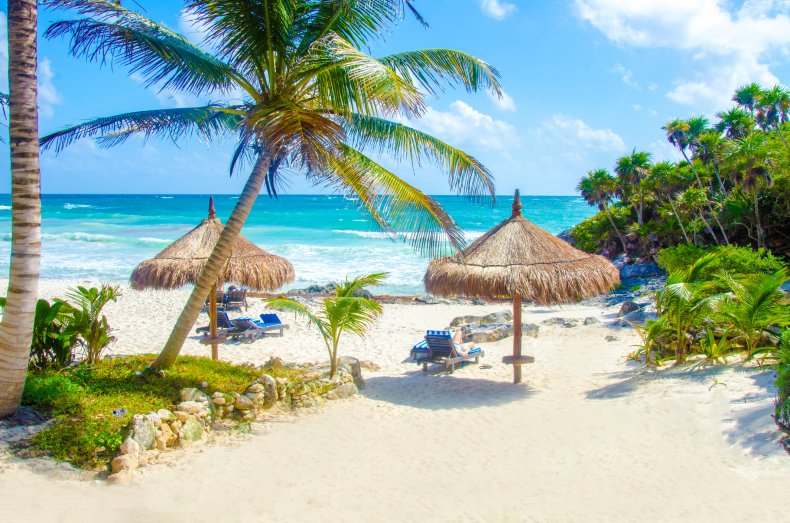 3. Santa Monica State Beacg, U.S.
Santa Monica beach (6,817,763 hashtags) is an idealised example of the archetypal Los Angeles beach, offering swathes of sand and a wide array of nearby activities.
2. South Beach, U.S.
Miami's South Beach (8,099,900 hashtags) is also highly popular with tourists, due to its nearby social media-friendly art deco architecture.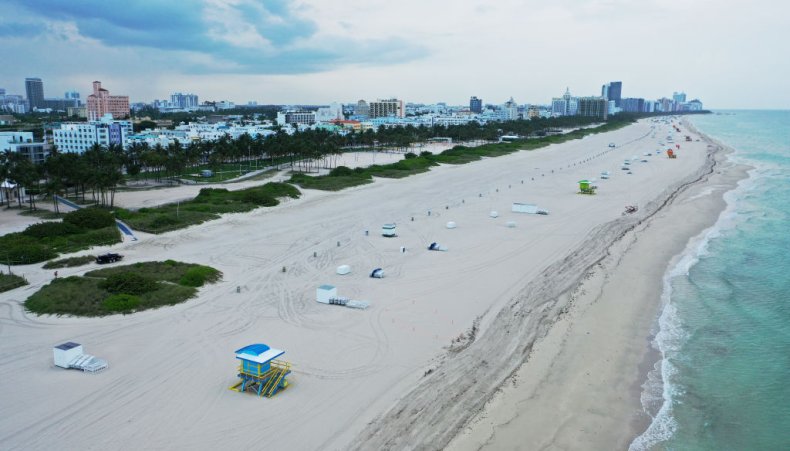 1. Miami Beach, U.S.
Miami Beach (13,698,873 hashtags) is home to some of America's rich and famous and recognised for its stunning sandy beaches facing the North Atlantic waves.