The 10 Most Popular Hybrid Car Models in America
High-quality hybrid cars are the new normal, with many eco-conscious consumers preferring these models to fully electric cars due to perceived range anxiety.
Ivan Drury, senior manager of insights at Edmunds, which compiled the data, told Newsweek: "While fully electric vehicles might be in the spotlight, hybrids are the workhorse of those looking to extract maximum fuel economy from their vehicle.
"With so many vehicles offering a hybrid drivetrain that operates seamlessly with the traditional internal combustion engine, these vehicles provide great benefits to fuel economy without the charging issues or range anxiety that accompanies purchasing a fully electric vehicle."
Take look through the 10-top below.
10. Honda Insight ($22,930 - $28,840)
3 percent share of 2020 hybrid car sales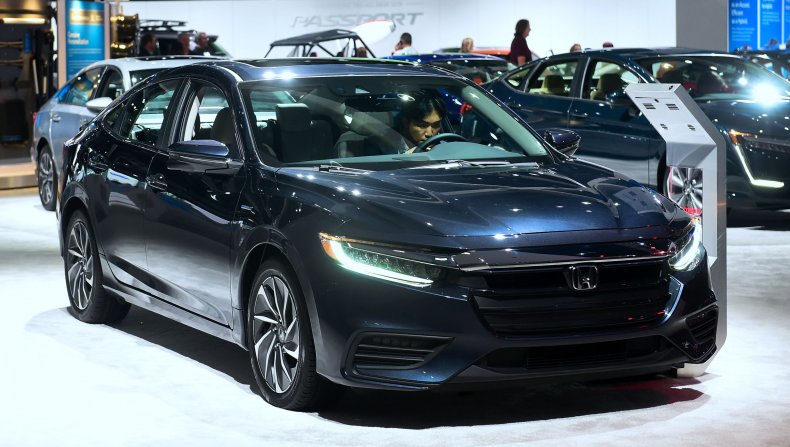 The Honda Insight is a hybrid car model with excellent fuel economy that is stylish and performs mostly like a conventional gas-guzzling compact sedan.
The Insight reportedly boasts a simpler approach to hybrid technology in a familiar five-door body and a lower price to the more popular Toyota Prius.
9. Toyota Corolla Hybrid ($23,600)
3 percent share of 2020 hybrid car sales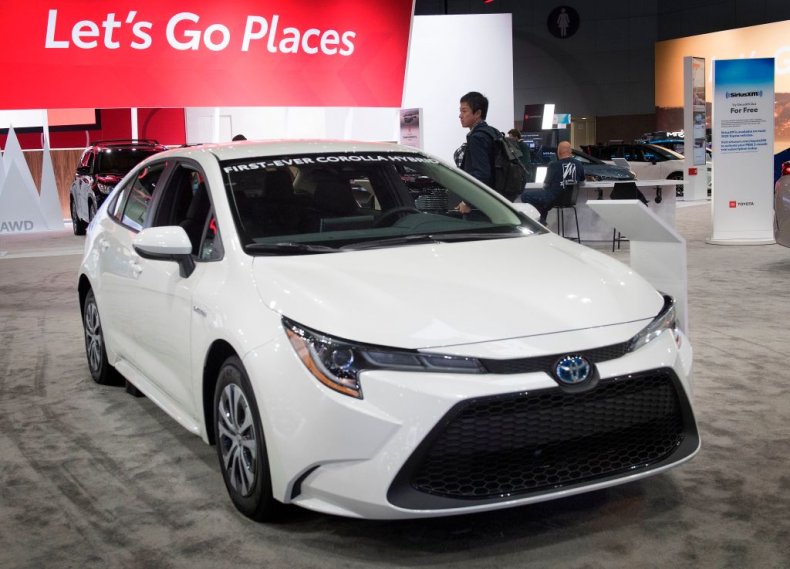 Toyota's Corolla is fast approaching 50 million sales across 12 generations and its latest iteration does not disappoint.
The Corolla Hybrid's impressive combination of quality and value has even led to the model being named as 2021 "Best Hybrid and Electric Car for the Money" by usnews.com.
8. Honda Accord Hybrid ($26,370 - $36,240)
4 percent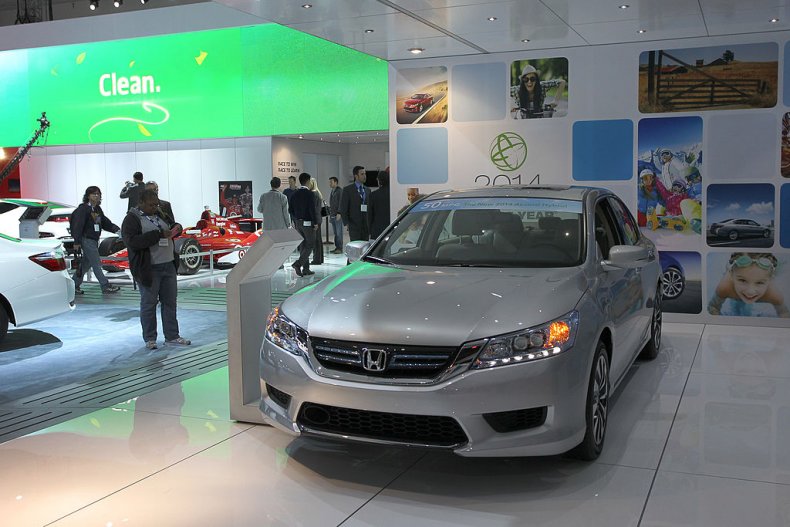 Honda has refused to compromise its perenially popular Accord with its latest hybrid generation.
The Accord Hybrid has won rave reviews for its high fuel economy, spacious interior and an updated look.
7. Ford Fusion Hybrid ($28,000 - $34,595)
4 percent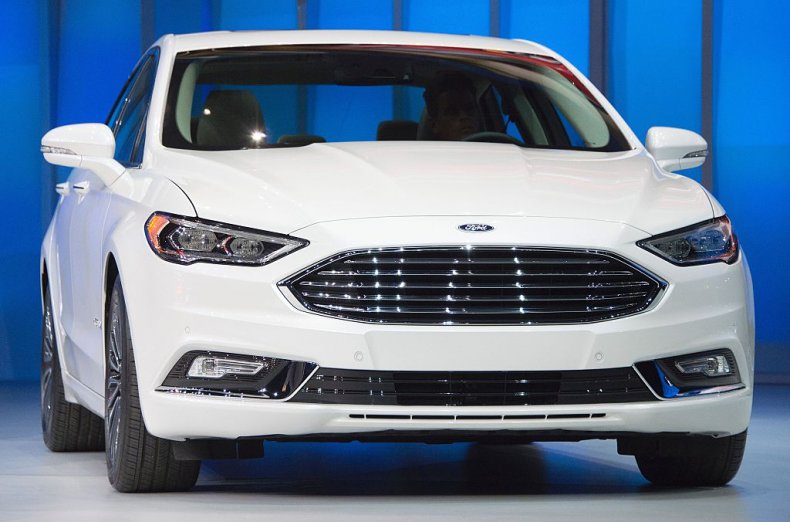 The Ford Fusion Hybrid is considered a highly competent, powerful and stylish vehicle that has proved popular with consumers.
An Edmunds review of the model states: "The Ford Fusion Hybrid is an excellent choice if you want a hybrid sedan with some pizzazz."
6. Ford Escape Hybrid ($32,650 - $38,585)
5 percent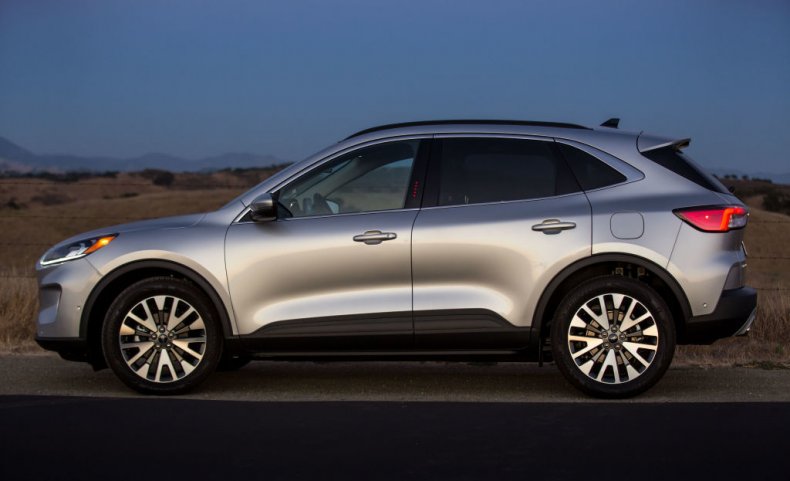 The 2020 Ford Escape Hybrid is relatively fuel-efficient, offering an impressive 37 miles of all-electric driving range for such a large car.
This Ford crossover SUV is considered to be a strong rival to the Honda CR-V Hybrid and Toyota RAV4 Hybrid.
5. Honda CR-V Hybrid ($30,560 - $36,350)
5 percent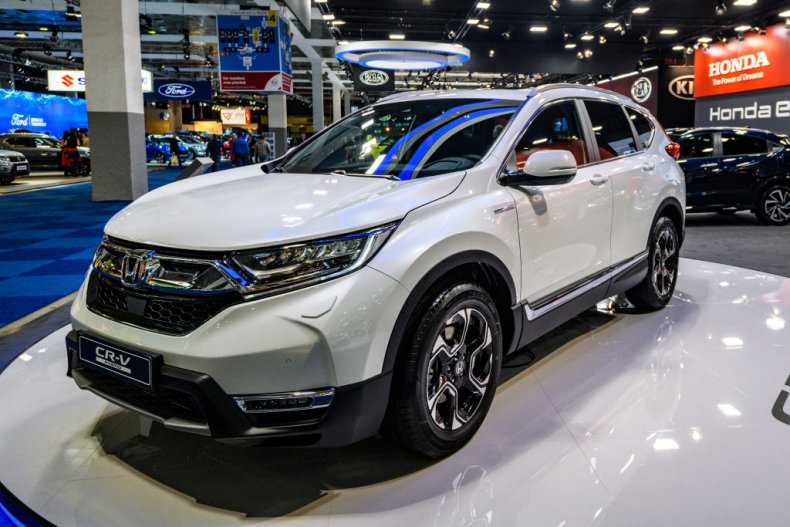 Honda's petrol-electric hybrid SUV has proved a hit on the car showroom forecourt due to its refined looks, spacious interior and respectable performance and drivability.
An Edmunds review states: "[The Honda CR-V Hybrid] maintains a favorable position among small hybrid SUVs that include the Ford Escape Hybrid, Hyundai Santa Fe, Toyota RAV4 Hybrid and the revived Toyota Venza."
4. Toyota Camry Hybrid ($27,270 - $32,720)
7 percent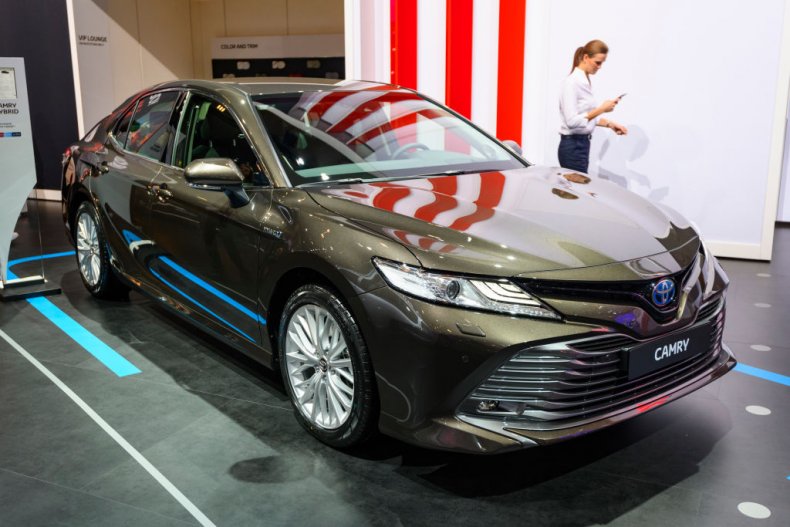 Toyota's executive model took a sizeable share of the hybrid company car market last year.
Much of the Camry Hybrid's appeal can be attributed to the car's fuel-efficient engine, smooth drive and the saloon's spacious interior.
3.

Toyota Prius ($24,525 - $32,650)
8 percent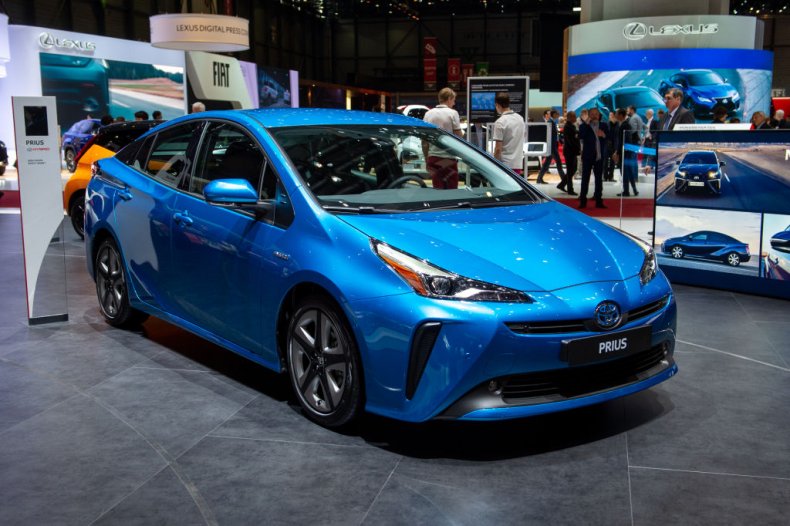 Backed by two decades of development, the Toyota Prius is one of the most popular hybrid cars in the U.S.
Toyota's latest model has added more versatility to the low emissions leader, although the Prius is slightly more expensive than some of its competitors.
2.

Toyota Highlander Hybrid ($38,735 - $50,640)
9 percent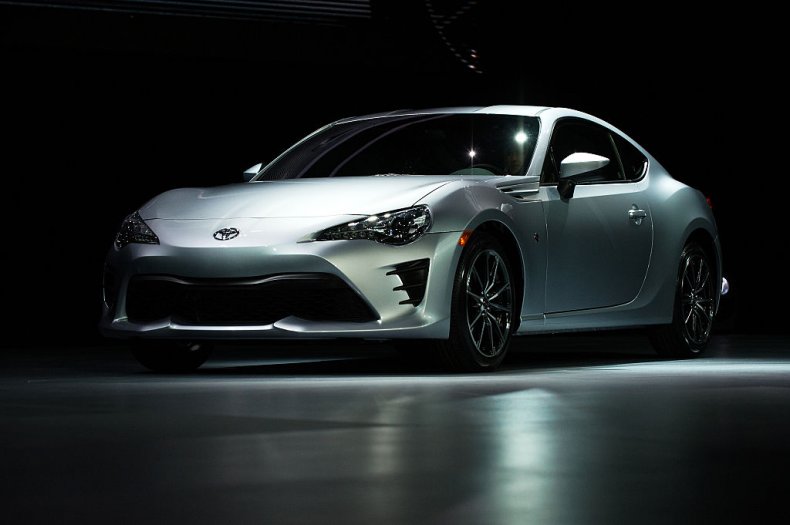 Toyota's seven-seat Highlander SUV is currently ranked as America's second most popular hybrid car, in part due to its relatively high fuel economy and affordability.
An Edmunds review writes: "The latest debuted just last year with a more efficient engine, a little more interior space and new technology features."
1.

Toyota RAV4 Hybrid ($28,800 - $37,330)
23 percent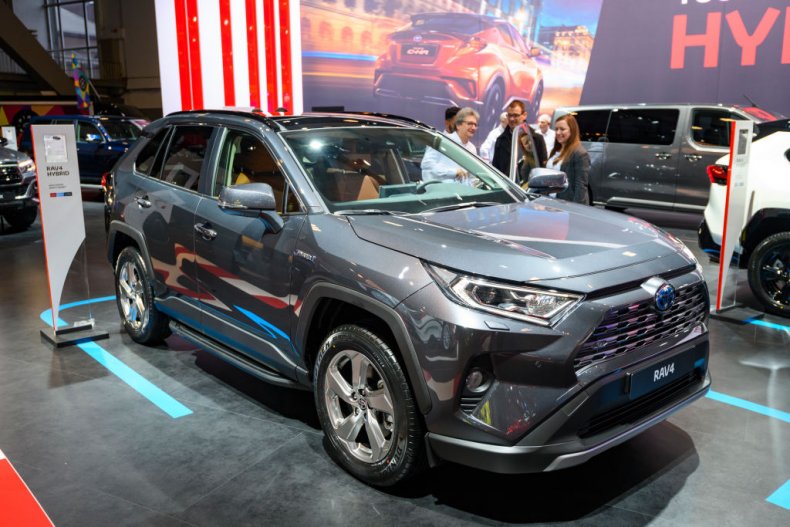 The Toyota RAV4 Hybrid is an SUV boasting a spacious interior, excellent driving experience and a strong exterior aesthetic.
America's most popular hybrid car model is widely considered a strong rival for Ford's Escape Hybrid and Honda's CR-V Hybrid.
An Edmunds review writes: "These three are pretty evenly matched, so it's worth doing some comparison shopping.
"And if you want something even more efficient — though more expensive — check out the Toyota RAV4 Prime plug-in hybrid."