From animations to documentaries, animal-themed films have entertained audiences since the dawn of cinema.
Below, Newsweek, presents the most popular movies about pets, according to review aggregator Metacritic.
Ratatouille (G)
2007 ‧ Family/Comedy ‧ 1h 51m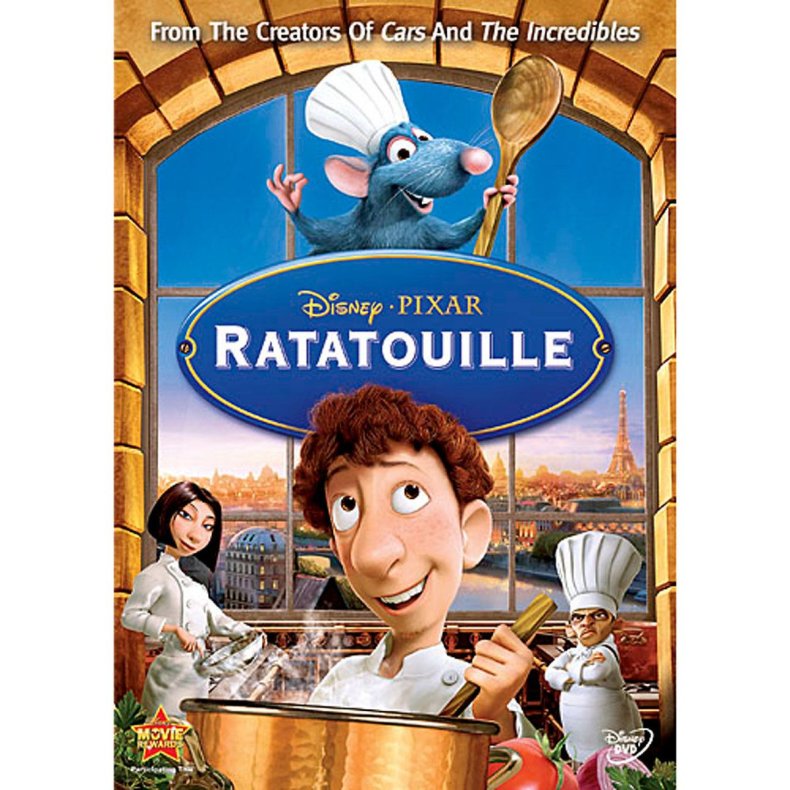 Parisian rat Remy appreciates the best food and boasts an extraordinary palate.
He teams up with a hapless human chef to realise his daring dream to become a cook at one of the French capital's finest restaurants.
Rotten Tomatoes' critics' consensus states: "Fast-paced and stunningly animated, Ratatouille adds another delightfully entertaining entry—and a rather unlikely hero—to the Pixar canon."
Up (G)
2009 ‧ Family/Adventure ‧ 1h 36m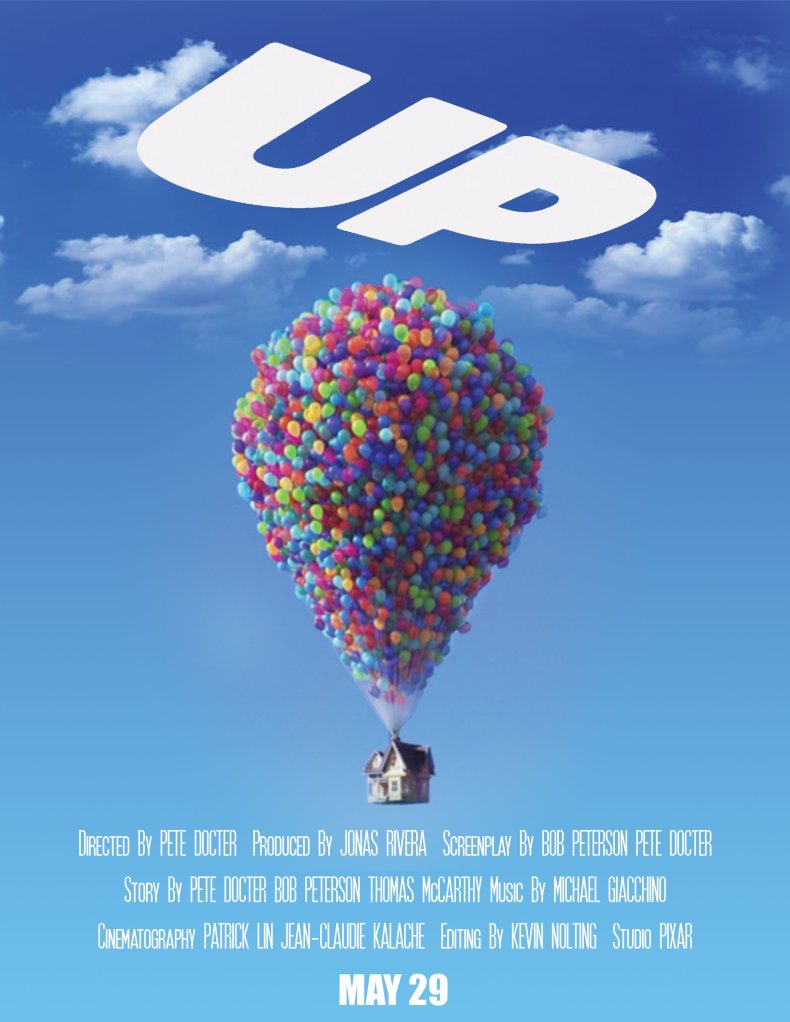 This uplifting animation begins with a cantankerous retired balloon salesman forced to leave the house he and his late wife built.
He then goes starts an amazing adventure in his flying home accompanied by a boy, where they meet an affable dog Dug.
Rotten Tomatoes' critics' consensus states: "An exciting, funny, and poignant adventure, Up offers an impeccably crafted story told with wit and arranged with depth, as well as yet another visual Pixar treat."
The Red Turtle (G)
2016 ‧ Fantasy/Animation ‧ 1h 21m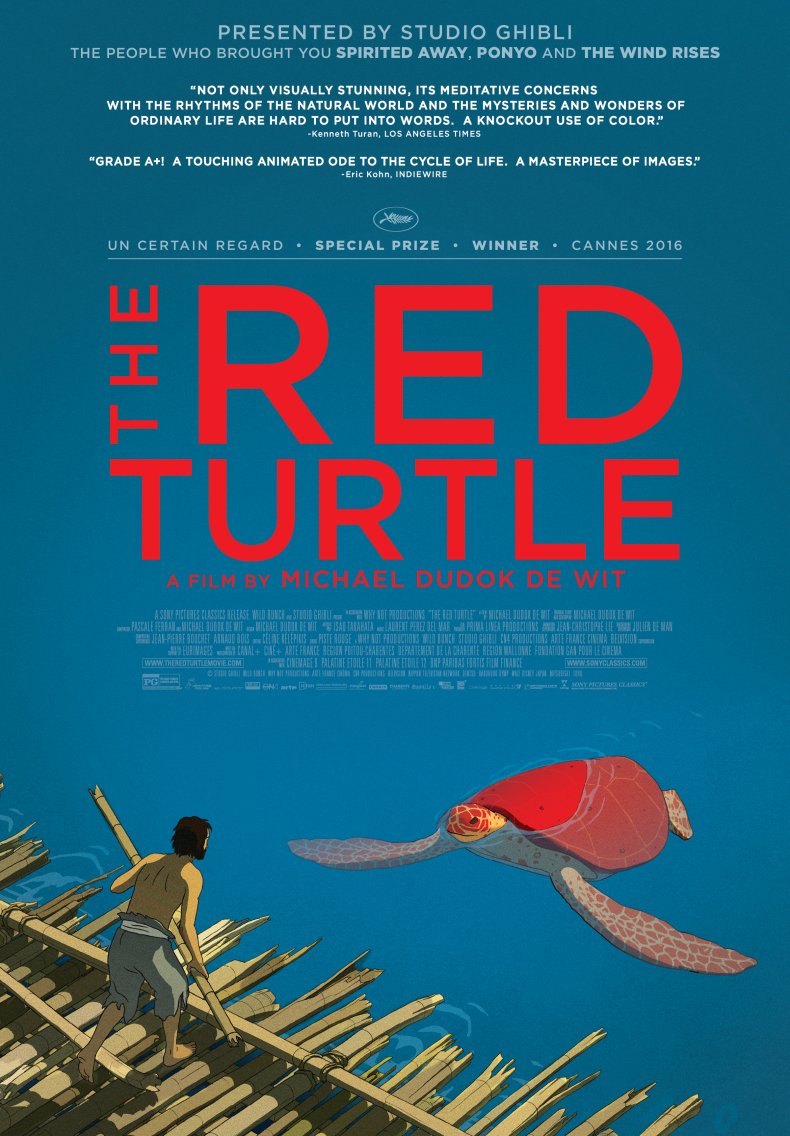 The Red Turtle is a poignant, silent animated story of a man shipwrecked on a desert island.
He is initially desperate to escape until he encounters the titular creature, with whom he forms a deep bond.
Rotten Tomatoes' critics' consensus states: "The Red Turtle adds to Studio Ghibli's estimable legacy with a beautifully animated effort whose deceptively simple story boasts narrative layers as richly absorbing as its lovely visuals."
The Black Stallion (G)
1979 ‧ Family/Adventure ‧ 1h 58m
A boy encounters a beautiful black Arabian horse while traveling around the North African coast with his father.
The boy escapes with the horse when the ship sinks and escapes with it to a nearby island, where they form a close bond.
Michael Blowen of The Boston Globe, wrote: "The Black Stallion is a magical fable that basks in shimmering imagery, innocent wonder and the romantic longings that we thought Hollywood had left behind in the '50s."
Lassie
PG 2005 ‧ Family/Adventure ‧ 1h 40m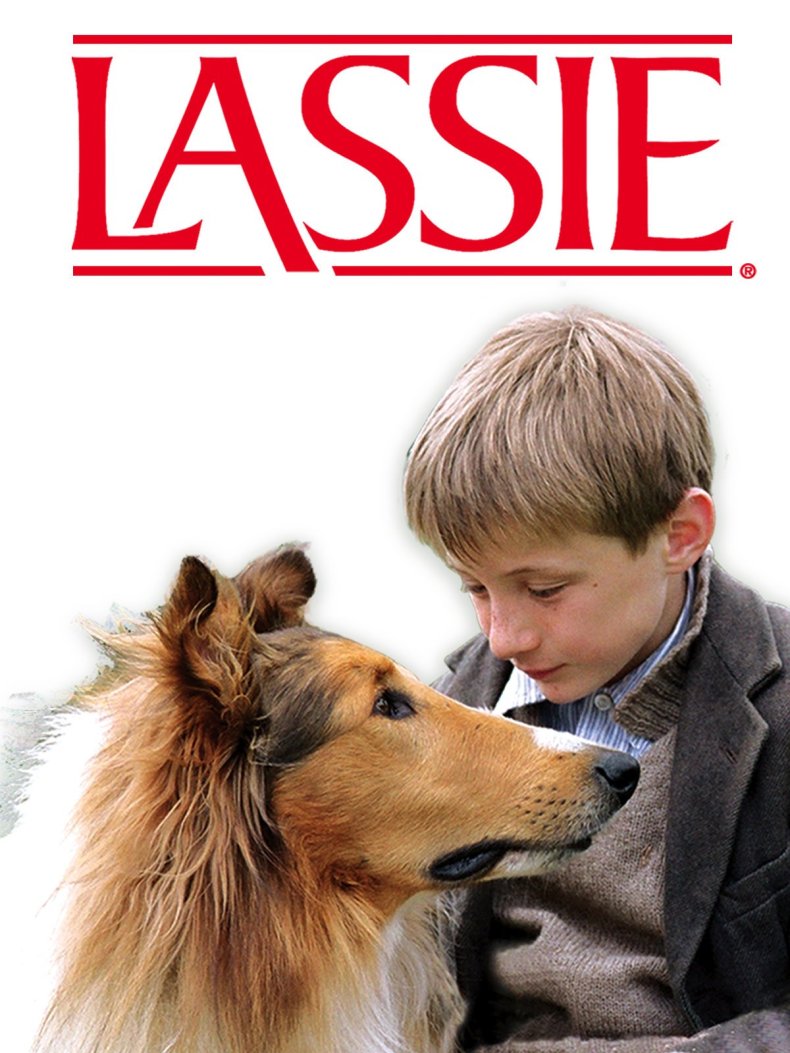 An unemployed miner with money struggles is forced to sell his family's intelligent Collie dog, Lassie, to the local nobility.
However, his son and the dog's new owner become friends and the trio embark on a series of adventures.
A New York Times review read: "This Lassie exhibits a repertory of facial expressions that would put Jim Carrey to shame".
Project Nim (PG-13)
2011 ‧ Documentary/Drama ‧ 1h 40m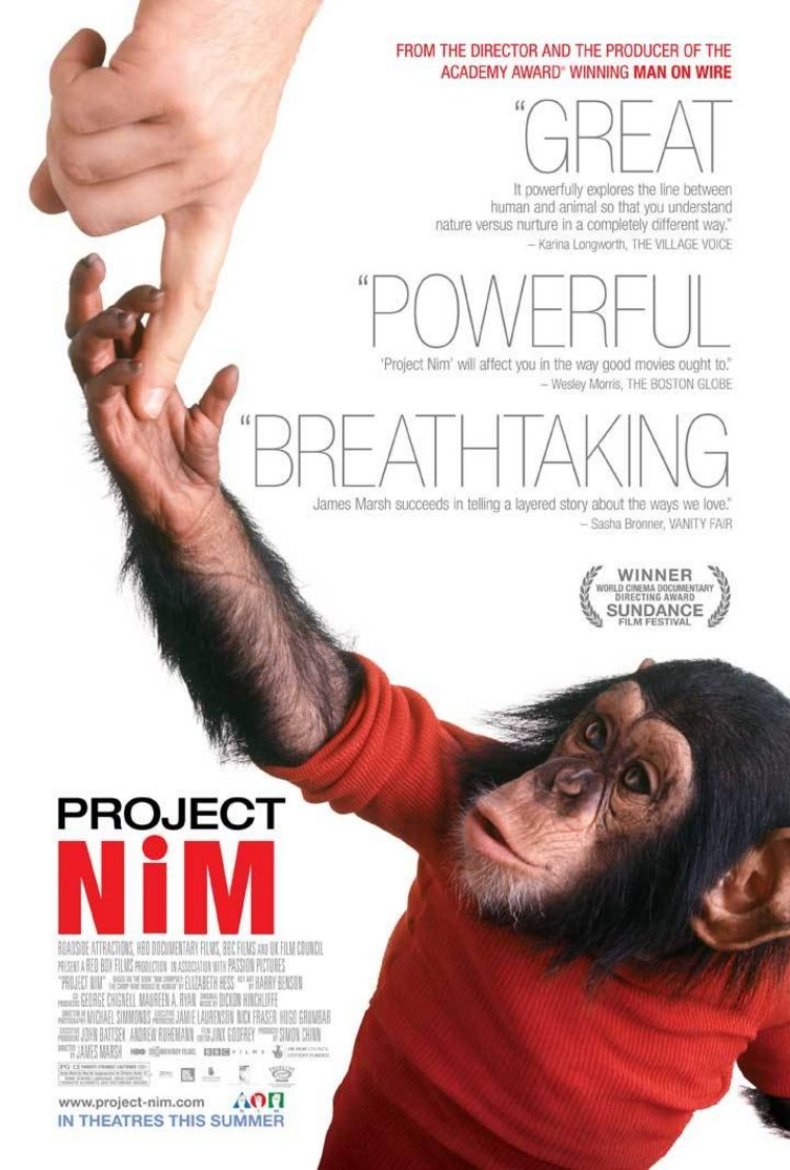 This documentary centers on a project on a chimpanzee named Nim Chimpsky.
The movie focuses on Project Nim, a controversial 1970s research experiment to determine whether a primate raised in close contact with humans could develop a limited "language".
Project Nim has won 15 and was nominated for 27 awards, including Best Documentary at the 65th British Academy Film Awards.
Babe (G)
1995 ‧ Family/Comedy ‧ 1h 32m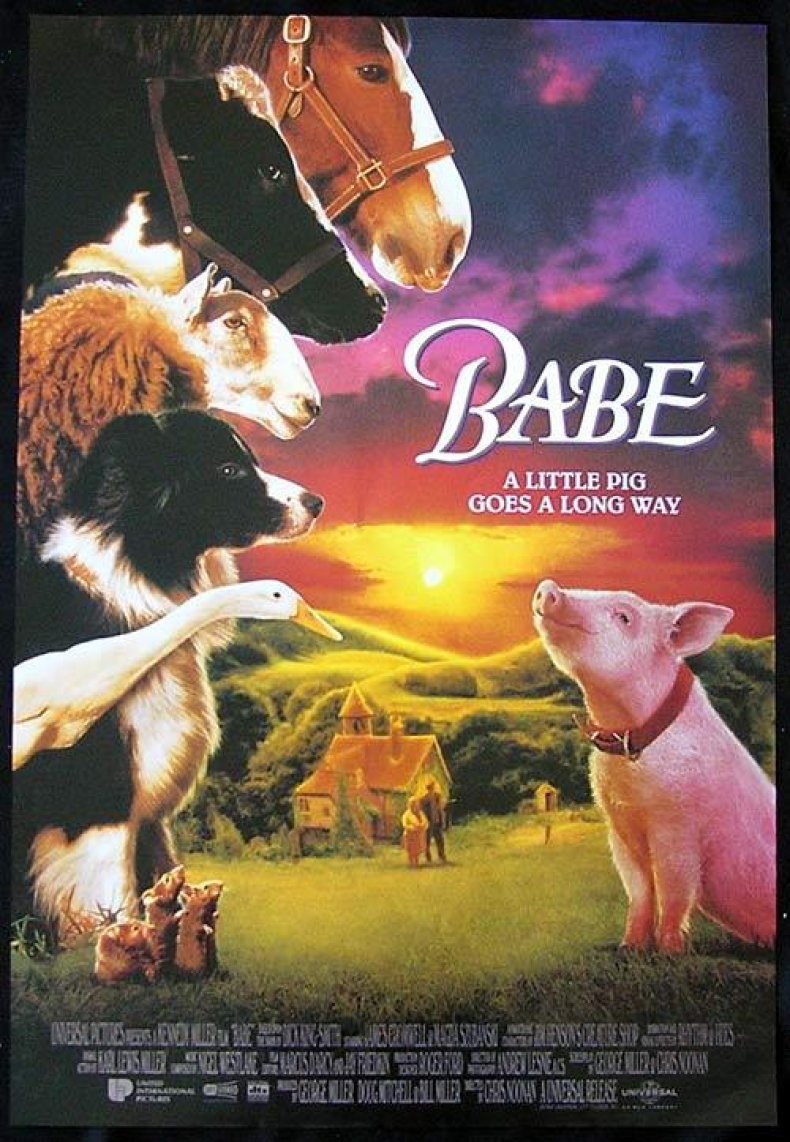 A sentimental old farmer wins a sweet-hearted piglet named Babe at a county fair.
However, Rex, Hoggett's lead sheepdog, jealously takes an instant dislike to the loveable pig.
Rotten Tomatoes' critics' consensus states: "The rare family-friendly feature with a heart as big as its special effects budget, Babe offers timeless entertainment for viewers of all ages."
101 Dalmatians (G)
1961 ‧ Adventure/Comedy ‧ 1h 19m

The wicked Cruella de Vil desires to make the ultimate fur coat for herself from the skins of a hundred and one Dalmatian puppies.
The dastardly heiress then decides to do make the dogs hers by hiring a group of thugs.
Rotten Tomatoes' critics' consensus states: "With plenty of pooches and a memorable villain (Cruella De Vil), this is one of Disney's most enduring, entertaining animated films."
Isle of Dogs (PG)
2018 ‧ Comedy/Adventure ‧ 1h 45m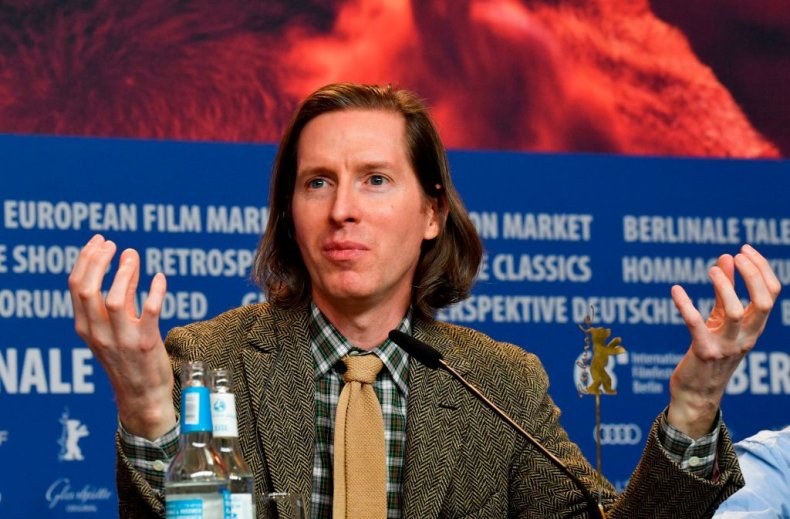 A corrupt politician orders all pet dogs of the fictitious Megasaki City to be exiled to a vast garbage dump called Trash Island.
The young charge of this Mayor begins an adventure in search of his bodyguard-dog, Spots.
Rotten Tomatoes' critics' consensus states: "The beautifully stop-motion animated Isle of Dogs finds Wes Anderson at his detail-oriented best while telling one of the director's most winsomely charming stories."
A Fish Called Wanda (R)
R 1988 ‧ Comedy/Crime ‧ 1h 49m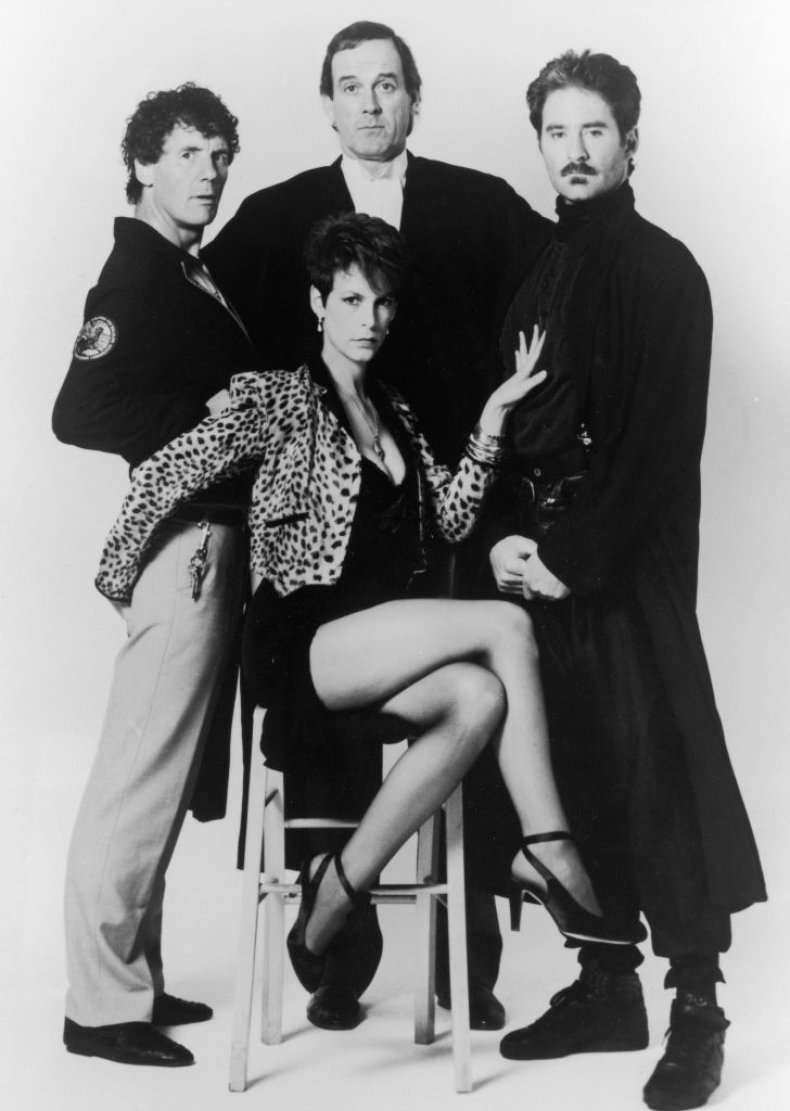 Taking its name from the notorious scene where a pet goldfish is eaten alive, this comedy stars four very different strangers collaborate to commit armed robbery.
However, things go hilariously array when they attempt to double-cross each other for the proceeds of their crime.
Rotten Tomatoes' critics' consensus states: "Smartly written, smoothly directed, and solidly cast, A Fish Called Wanda offers a classic example of a brainy comedy with widespread appeal."
Stray Dog
2014 ‧ Documentary/War ‧ 1h 45m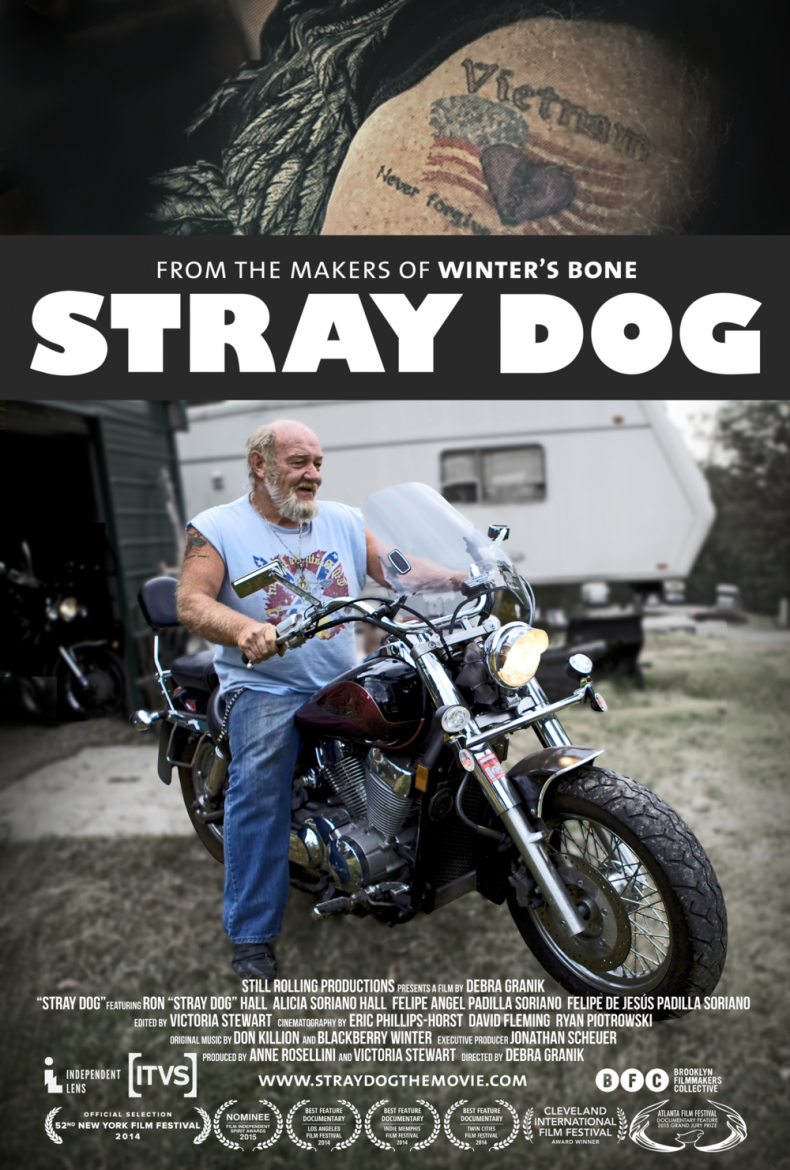 This documentary examines the colourful biker, Ron 'Stray Dog' Hall, a Vietnam Veteran and lover of small dogs.
Michael Rechtshaffen, the Los Angeles Times critic, wrote: "Expertly playing with our preconceived notions, Granik's multidimensional portrait also serves as a telling state-of-the-union address, as seen through the caring eyes of her philosophical main subject."
Lady and the Tramp (G)
1955 ‧ Family/Musical ‧ 1h 16m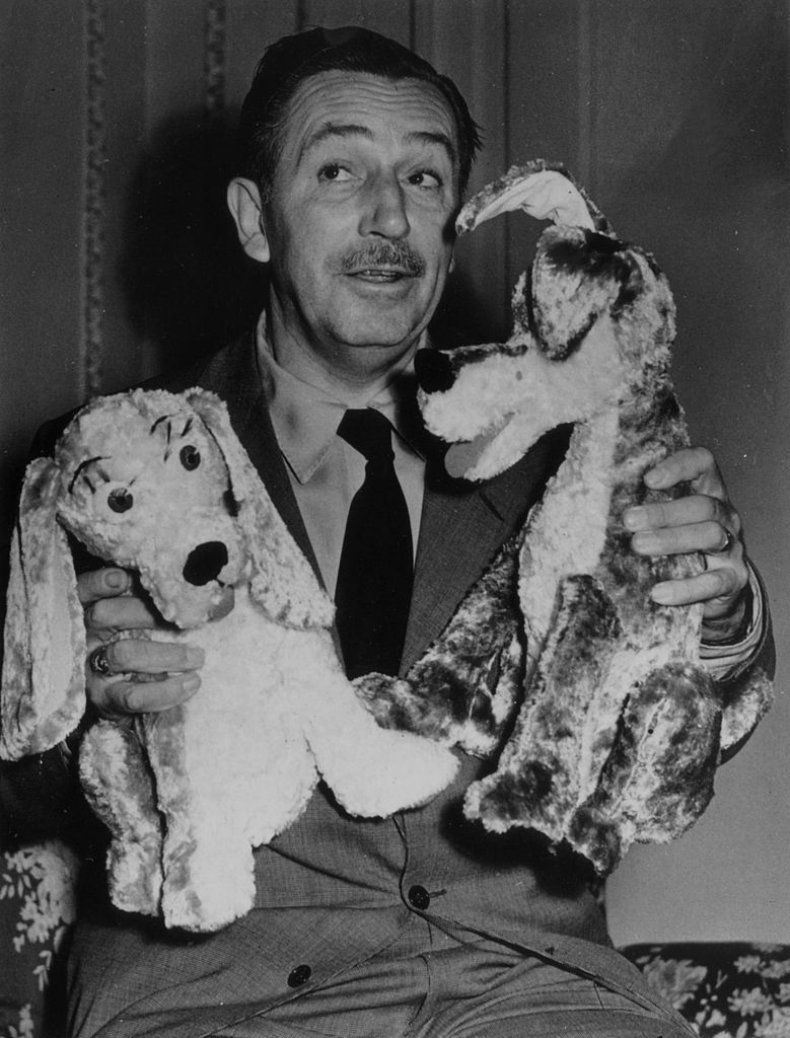 Spoiled cocker spaniel Lady's pampered life is ruined when her human owners have a baby.
When the ex-pet finds herself on the loose and out on the street, she is befriended by tough stray street dog Tramp.
Rotten Tomatoes' critics' consensus states: "A nostalgic charmer, Lady and the Tramp's token sweetness is mighty but the songs and richly colored animation are technically superb and make for a memorable experience."
Kedi
2016 ‧ Documentary ‧ 1h 20m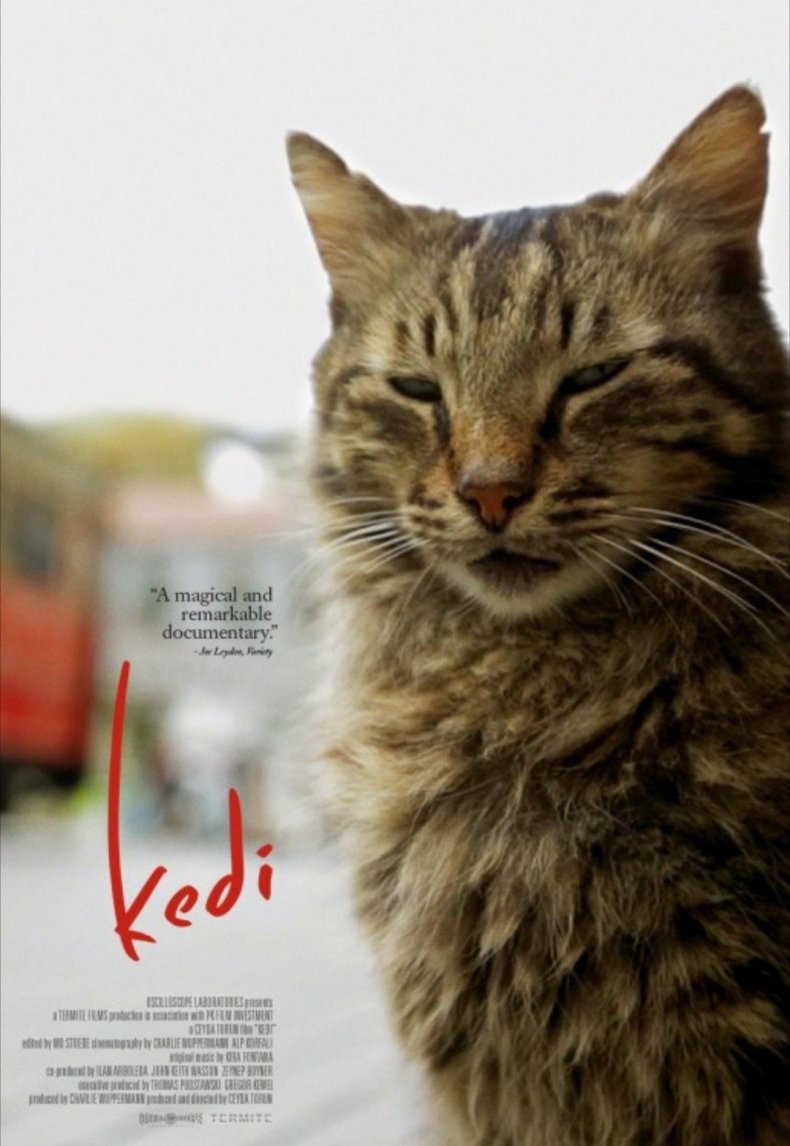 This documentary follows the itinerant lives of the hundreds of thousands of cats who have freely roamed the streets of Istanbul for thousands of years, entering and leaving citizens' lives at will.
Rotten Tomatoes' critics' consensus states: "Kedi is a cat fancier's dream, but this thoughtful, beautifully filmed look at Istanbul's street feline population offers absorbing viewing for filmgoers of any purr-suasion."
Marona's Fantastic Tale
2019 ‧ Animation/Drama ‧ 1h 32m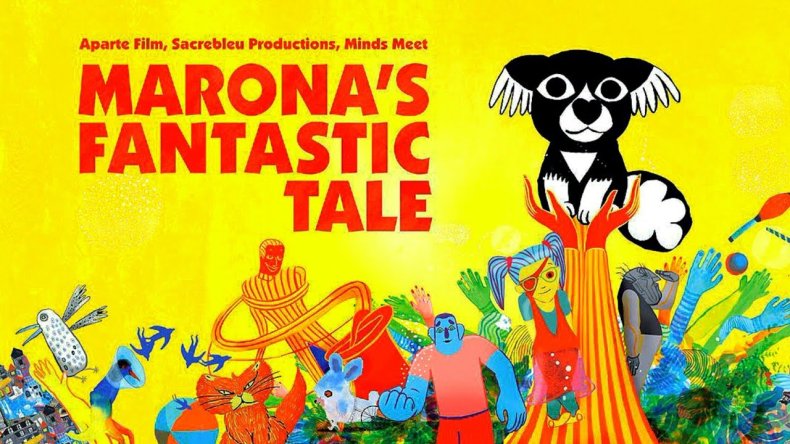 This award-winning movie centers around a dog as she travels between various owners and learns to navigate the challenges of being a pet.
Teo Bugbee, of The New York Times, writes: "Images appear pasted together like a collage, with elements assembled from distinct styles."
Birdman of Alcatraz (PG)
1962 ‧ Drama/Prison ‧ 2h 29m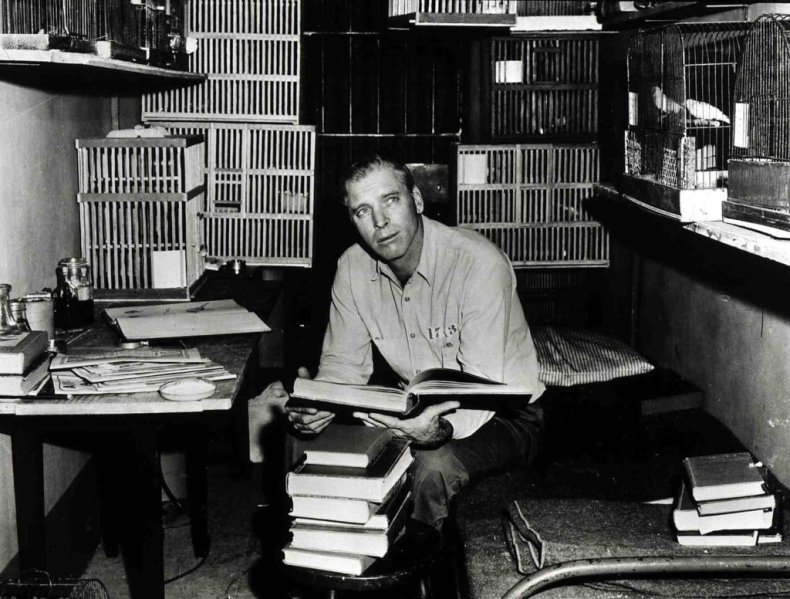 This biographical movie drama tells the story of Robert Stroud, imprisoned as a young man for committing murder.
When placed for long periods in an isolation cell, Stroud redeems himself when he becomes a renowned bird expert, despite Alcatraz banning inmates from keeping any pets.
Variety wrote, "Birdman reverses the formula and brings a new breadth and depth to the form."
Rango (PG)
2011 ‧ Family/Comedy ‧ 1h 51m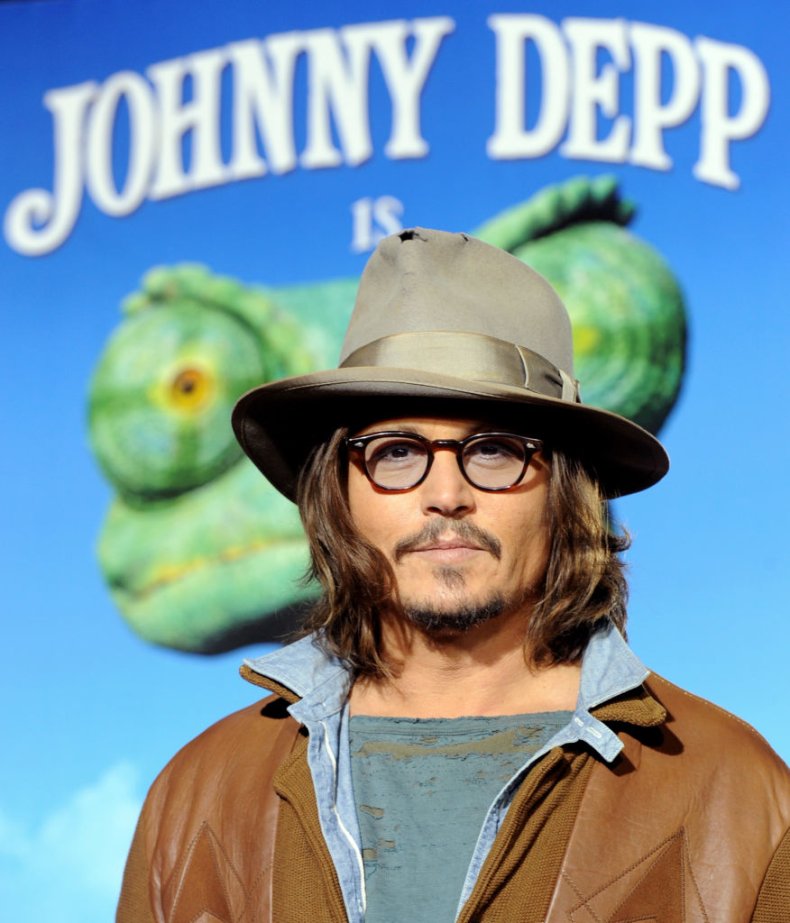 After an unexpected arrival in the desert, pet chameleon Rango pretends to be a tough guy and accidentally becomes sheriff of a corrupt and violent frontier town.
Rotten Tomatoes' critics' consensus states: "Rango is a smart, giddily creative burst of beautifully animated entertainment, and Johnny Depp gives a colorful vocal performance as a household pet in an unfamiliar world."
John Wick (R)
2014 ‧ Action/Thriller ‧ 1h 42m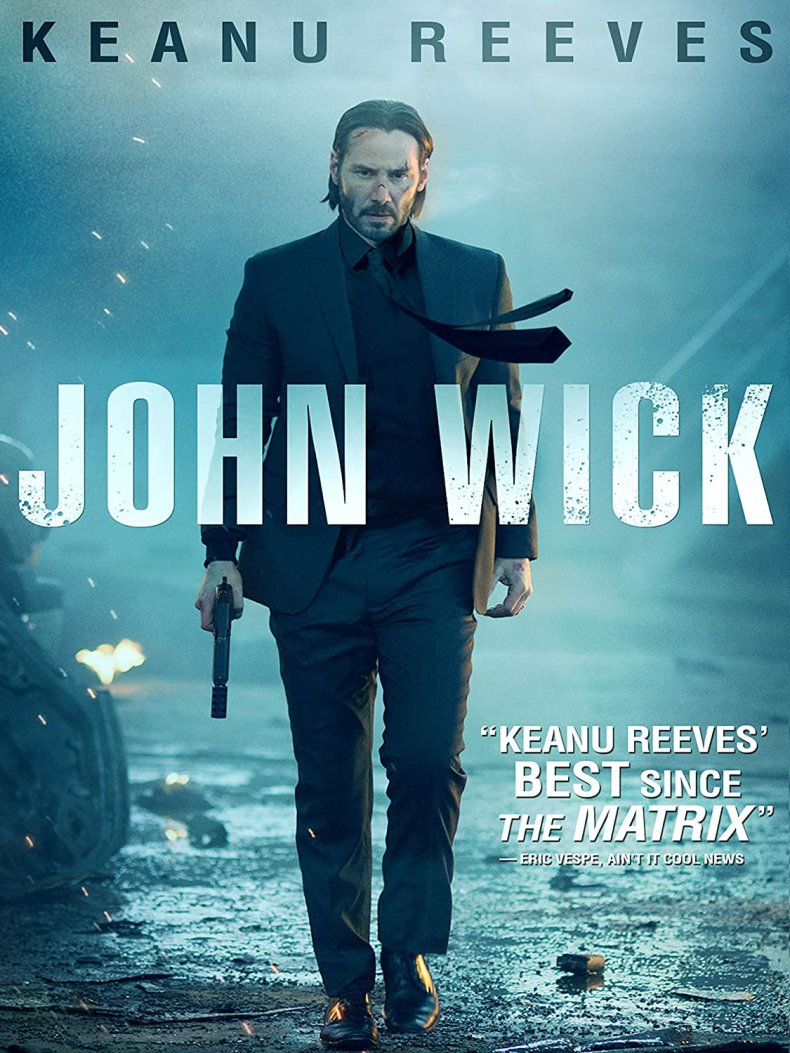 A legendary hitman boasted a roster of ex-clients included the mob until his retirement.
He returns to work with a vengeance after a gangster murders his pet dog Daisy.
Rotten Tomatoes' critics' consensus states: "Stylish, thrilling, and giddily kinetic, John Wick serves as a satisfying return to action for Keanu Reeves – and what looks like it could be the first of a franchise."
The Secret Life of Pets (G)
2016 ‧ Family/Comedy ‧ 1h 40m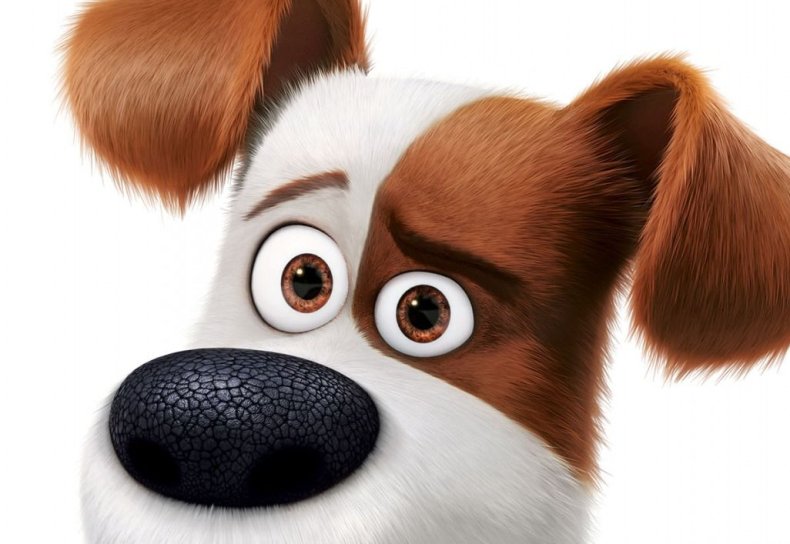 A pampered terrier enjoys his indulged life until his owner adopts an unruly dog.
The pair soon fall in with a gang of abandoned pets on a mission against the humans who have done them wrong.
Rotten Tomatoes' critics' consensus states: "Fast-paced, funny, and blessed with a talented voice cast, The Secret Life of Pets offers a beautifully animated, cheerfully undemanding family-friendly diversion."
_______________________________________________________________________
Plus two classics you may have forgotten...
_______________________________________________________________________
Homeward Bound: The Incredible Journey (G)
1993 ‧ Family/Adventure ‧ 1h 25m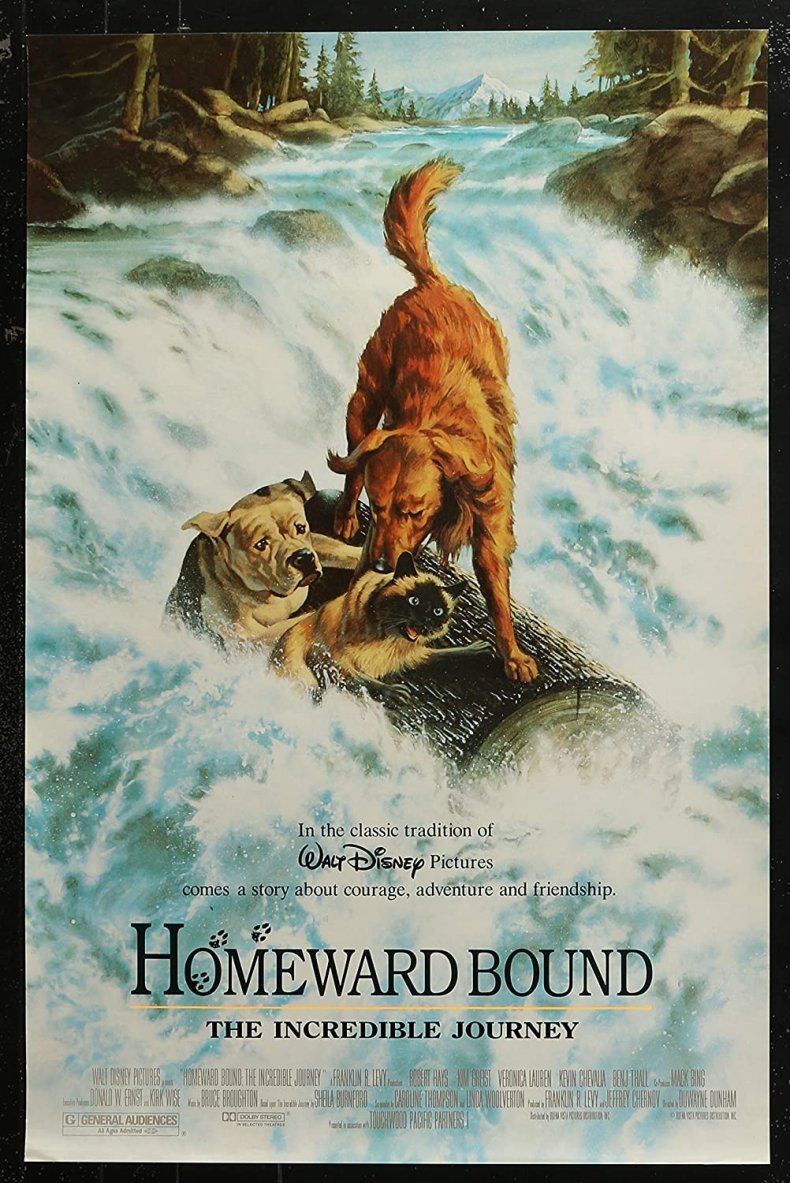 A trio of mismatched pets is left at home while their owners go on vacation.
Incorrectly believing they have been abandoned, the pets begin an epic adventure to California to be reunited with them.
Rotten Tomatoes' critics' consensus states: "Disney's remake of The Incredible Journey successfully replicates, and in some ways improves upon, the simple charms of the original, with its cross-country animal odyssey sure to delight kids."
Frankenweenie (PG)
2012 ‧ Horror/Family ‧ 1h 27m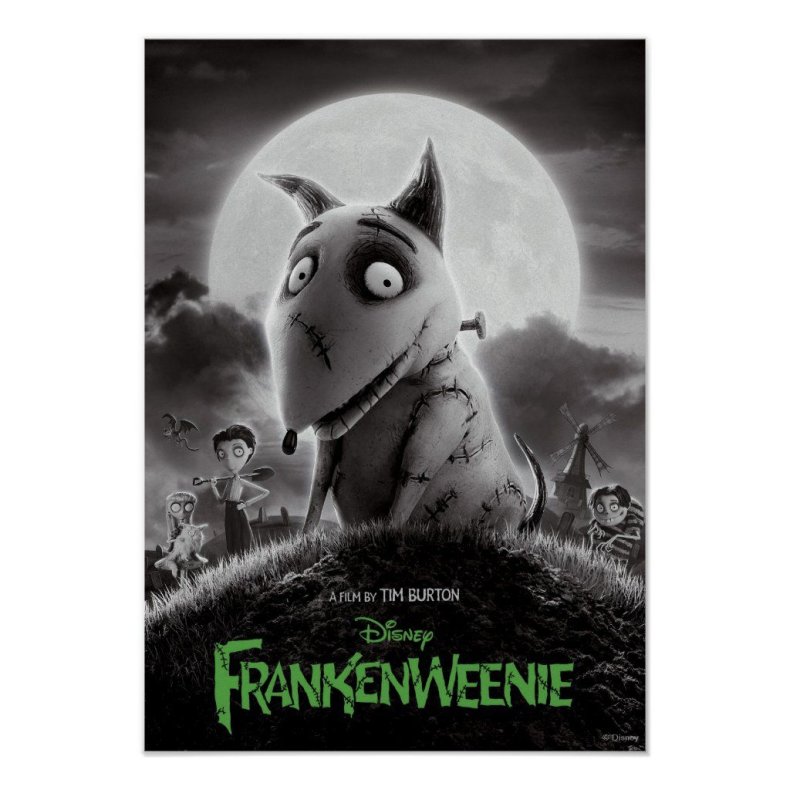 Outsider Young Victor Frankenstein has only one friend—his pet dog Sparky.
When tragedy strikes and Sparky dies, he manages to reanimate him, but with unforeseen consequences.
Rotten Tomatoes' critics' consensus states: "Frankenweenie is an energetic stop-motion horror movie spoof with lovingly crafted visuals and a heartfelt, oddball story.
Beethoven (G)
1992 ‧ Family/Comedy ‧ 1h 27m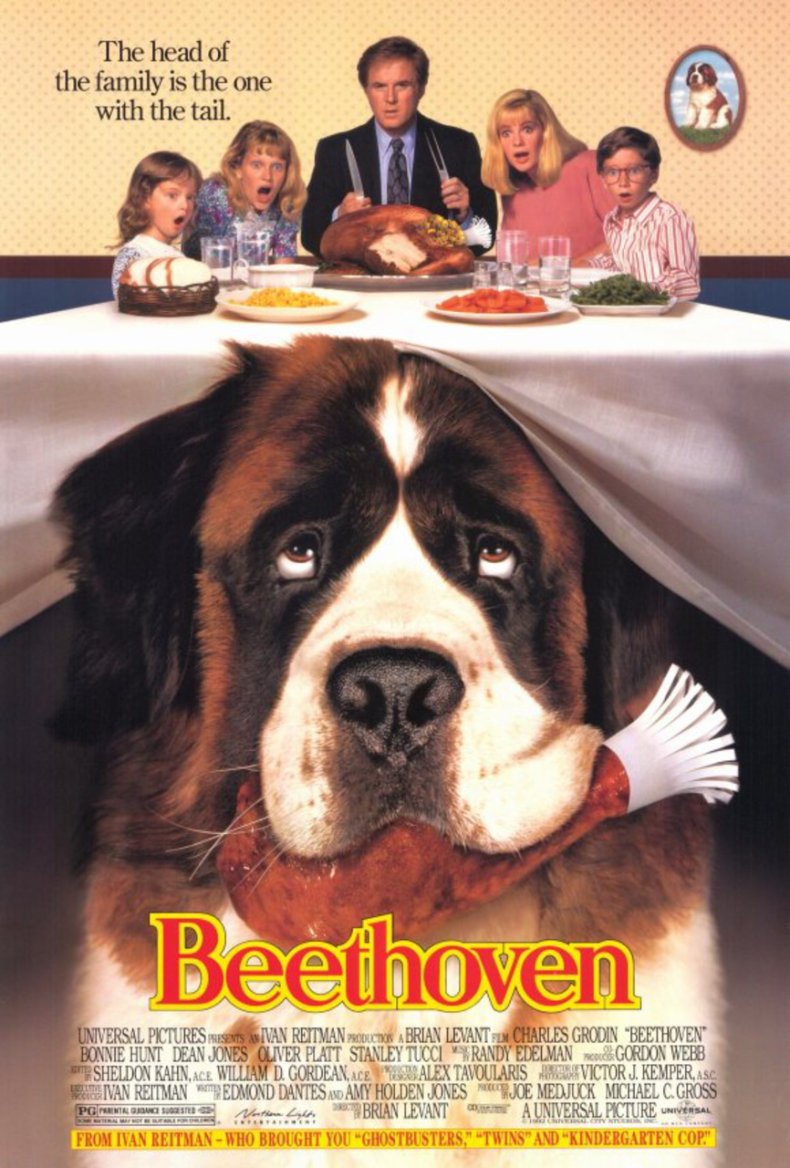 A man reluctantly agrees to allow his children to buy a sweet St Bernard puppy they name Beethoven.
However, the adorable young dog soon transforms into a full-grown adult engine of Armageddon.
Written by John Hughes, the movie starred the late Charles Grodin, who died earlier this week, notes Robert McLaughlin, a film distribution expert at Birmingham City University.
McLaughlin told Newsweek of the film: "An enjoyable family romp that has not as aged quite as bad as some of the other movies of the time and seemed to be one of numerous dog based comedies of the 90s (James Belushis K9, Pre-Oscar Tom Hanks Turner and Hooch with even Chuck Norris getting in on the act with Top Dog), the film, of course, had sequels which expanded Beethovens 'family' to involve his doggy girlfriend and numerous puppies."