The Most Popular Thanksgiving Side Dishes By State in 2020
Cooking and carving the massive Thanksgiving turkey is fun and traditional, but if you're anything like me, you'll be loading up your plate with side dishes on Thursday. Between mashed potatoes and stuffing, green bean casseroles and cranberry sauce, there are so many to pile your plate high with.
And if you're wondering which sides are most popular, you're in luck. Career site Zippia used Google Trends to create a map that presents data on which side dishes are the most popular in each of the 50 states. They looked at over 20 classic dishes, and had to distinguish whether gravy itself was a side. (They decided against.) "Since it's not a main dish and hopefully isn't being consumed as a beverage, our hands were tied," the site noted.
Most states appear to prefer more carbohydrate-loaded, cheesy, comfort-food sides, as opposed to a more leafy veggie side. (Maine looks to go for the latter.)
Although the data doesn't take into account every single family's traditional sides (my Italian family starts Thanksgiving dinner with pasta, for instance), it's safe to say that the range of sides featured provides a pretty traditional representation of what many folks will be eating this Thanksgiving.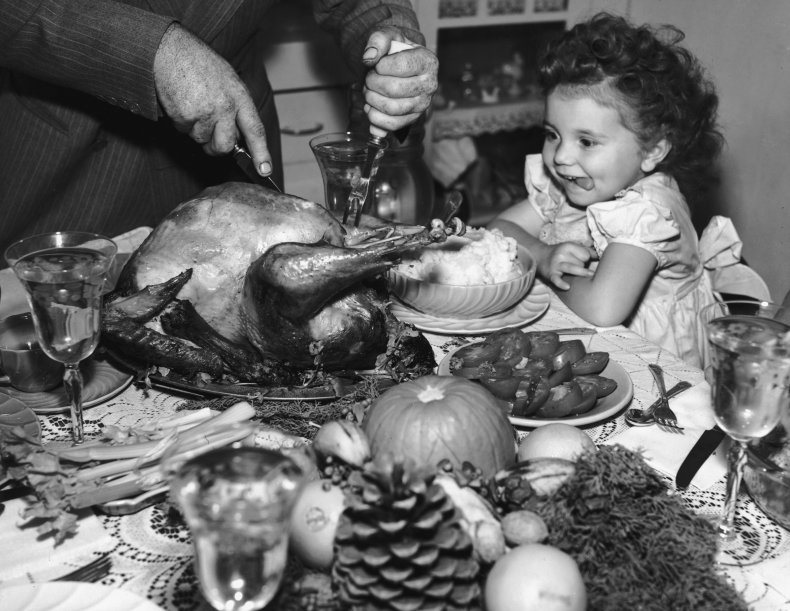 Mashed potatoes were the most popular side in the most states, coming in at No. 1 for 10 total states. Next was the green bean casserole (which clocked in at seven states, mostly in the southwest). Tied for third-most popular side were macaroni and cheese (the east coast digs their gooey and cheesy pasta) and rolls/biscuits.
Some standout side dishes include Alaska's hashbrown casserole, Indiana's deviled eggs and cornbread dressing in Louisiana, which could be a great suggestion for anyone looking to try a different side dish this year.
Here's a complete breakdown of the most popular side dishes, by state:
Alabama: Dressing
Alaska: Hashbrown casserole
Arizona: Green bean casserole
Arkansas: White gravy
California: Mashed potatoes
Colorado: Mashed potatoes
Connecticut: Mashed potatoes
Delaware: Mac 'n cheese
District of Columbia: Mac 'n cheese
Florida: Sweet potato casserole
Georgia: Mac 'n cheese
Hawaii: Turkey gravy
Idaho: Green bean casserole
Illinois: Mashed potatoes
Indiana: Deviled eggs
Iowa: Corn
Kansas: Cream corn
Kentucky: Broccoli casserole
Louisiana: Cornbread dressing
Maine: Side salad
Maryland: Mac 'n cheese
Massachusetts: Stuffing
Michigan: Green bean casserole
Minnesota: Mashed potatoes
Mississippi: Baked sweet potatoes
Missouri: Rolls
Montana: Mashed potatoes
Nebraska: Green bean casserole
Nevada: Mashed potatoes
New Hampshire: Cranberry sauce
New Jersey: Stuffing
New Mexico: Green bean casserole
New York: Stuffing
North Carolina: Mac 'n cheese
North Dakota: Mashed potatoes
Ohio: Green bean casserole
Oklahoma: Rolls
Oregon: Biscuits
Pennsylvania: Stuffing
Rhode Island: Stuffing
South Carolina: Mac 'n cheese
South Dakota: Crescent rolls
Tennessee: Sweet potato casserole
Texas: Green bean casserole
Utah: Rolls
Vermont: Stuffing
Virginia: Mac 'n cheese
Washington: Mashed potatoes
West Virginia: Rolls
Wisconsin: Mashed potatoes
Wyoming: Brown gravy