Turkey is often cited as the star of the show on Thanksgiving.
However, the main event on November 25 would not be the same without an impressive array of sides to accompany the big bird.
Food and drink stylist Alyssa LeAnne told Newsweek: "With the ability to have bigger gatherings this year, people are embracing the festive season with indulgent and creative sides like yams and Brussels Sprouts that have been candied or prepared with a sweet glaze of maple and orange zest!"
As the hours count down to Thanksgiving dinner 2021, we suggest some last-minute side dishes you should try, as well as revealing which foods are the most popular across the U.S. this year.
Newsweek took the data from Google Trends in the week leading up to Thanksgiving to find out the most searched-for side dishes.
11. Creamed Spinach
Although at the bottom of this year's popularity list, creamed spinach is a simple Thanksgiving side dish that is sufficiently delicious to make even Popeye green with envy.
The rich creamy sauce can make guests forget they are adding much-needed iron into their meal and this side is so tasty, it will be a welcome addition to many occasions other than Thanksgiving.
10. Creamed Corn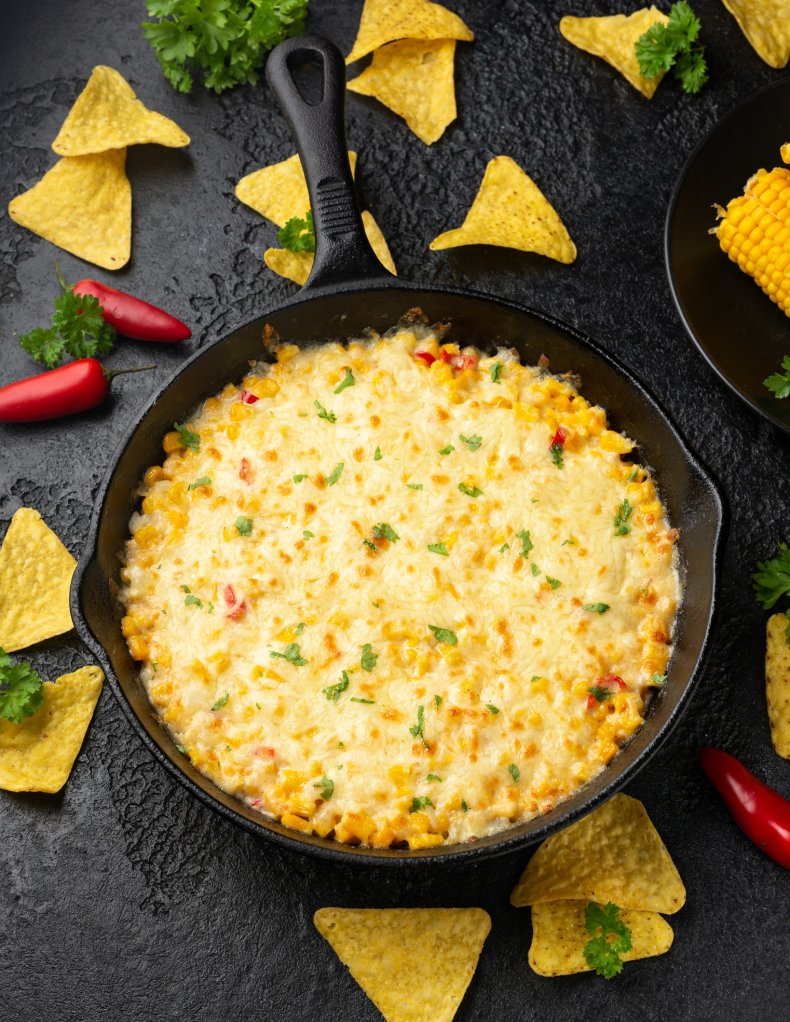 This addictive, creamy, cheesy mix goes well with pretty much everything, in addition to Thanksgiving turkey.
The characteristically Southern dish is constructed by combining pieces of whole sweetcorn with a soupy liquid of milky residue from pulped corn kernels scraped from the cob.
9. Candied Yams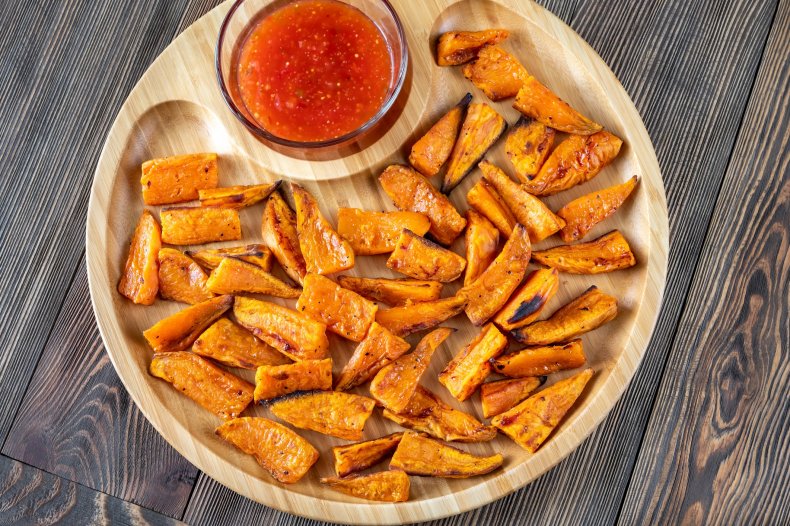 Candied yams are an indispensable part of the Thanksgiving meal, as they are considered the perfect complement to a plate packed with more savory dishes.
But contrary to what the name implies, candied yams are not in fact made with the starchy root vegetable and it is actually instead made with sweet potatoes.
8. Brussel Sprouts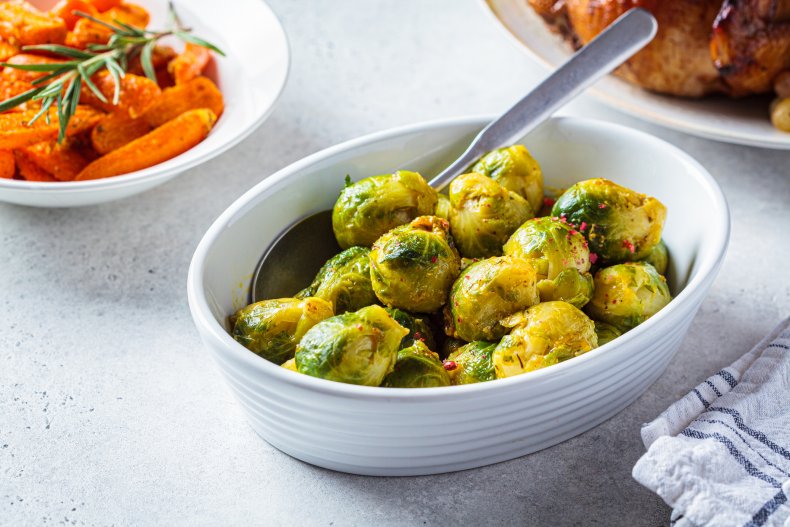 This highly underrated side dish is an easy way to include nutrients and antioxidants into today's main event.
These little green vegetables are also extremely versatile, as they can be sautéed, grilled, baked, and more.
7. Cranberry Sauce
While store-bought cranberry sauce is the easy potion on November 25, many gourmets would agree the homemade version always wins hands-down.
All any aspiring cook needs to do is combine cranberries, water, and sugar in a saucepan and cook down the beautiful bright red berries begin to burst in a matter of minutes.
6. Sweet Potato Casserole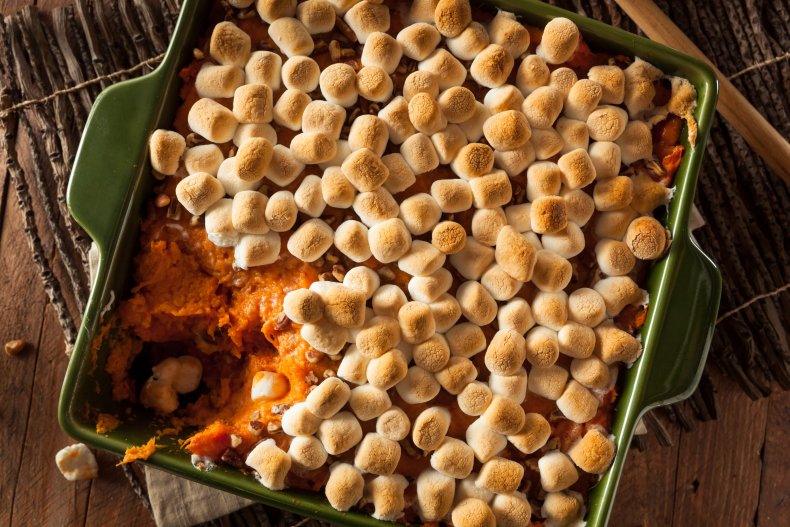 While sounding innocuous enough, sweet potato casserole can split opinions for those camped around the Thanksgiving dinner table, with some guests preferring a far sweeter version featuring marshmallows.
5. Rolls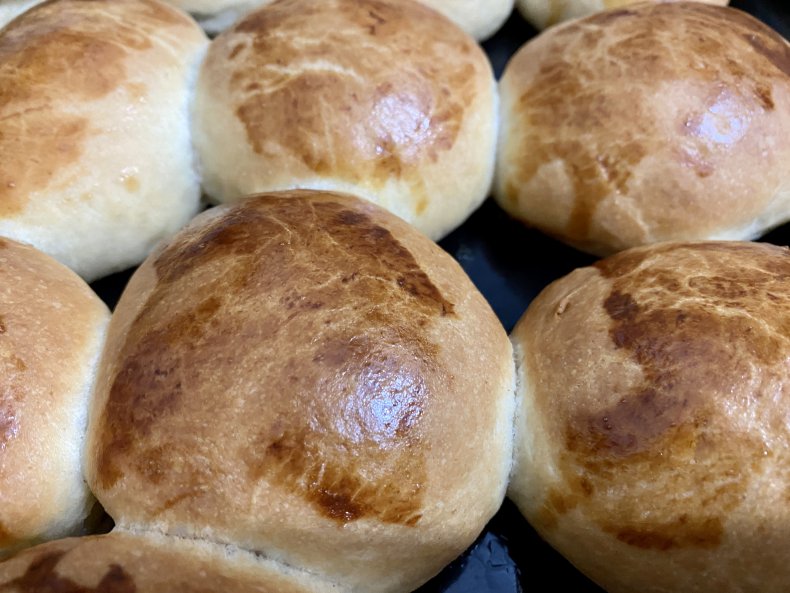 Although bread rolls are likely one of the humble offerings on Thanksgiving, they unquestionably play a unique role during dinner.
No other dish is more suited to soaking up all that unctuous gravy, or serves as a perfect palate cleanser between courses.
4. Mashed Potato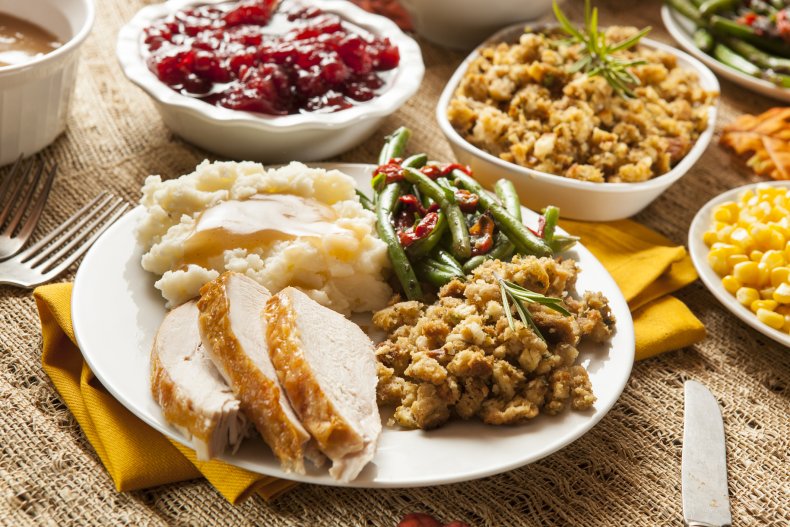 Many people have decidedly different opinions on how to best mash potatoes, with some suggesting keeping the skin on the potatoes and others preferring them peeled, while chefs are also split between using milk or cream in their recipes.
However, few would disagree that mashed potatoes are an indispensable side dish to a Thanksgiving turkey dinner.
3. Green Bean Casserole
Green bean casserole is food heaven this Thanksgiving as the side dish blends salt, cream and irresistibly crispy onions.
As a result, there is no way to go wrong with this traditional and perennially popular dish, regardless of whether canned fresh green beans are used.
2. Macaroni And Cheese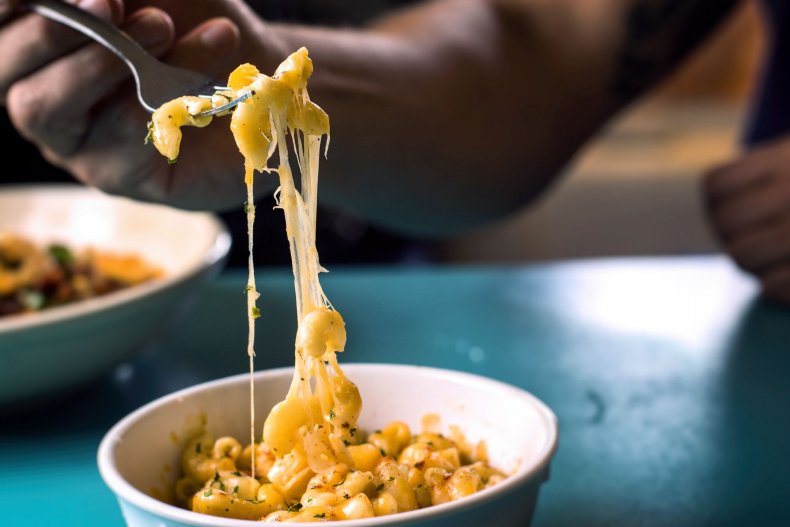 Coming in at second place we have mac n' cheese. Many people simply reach for the blue box when preparing this indulgent treat.
However, this delicious and comforting pasta dish, fast becoming a Thanksgiving side staple, is often so much better when homemade.
1. Stuffing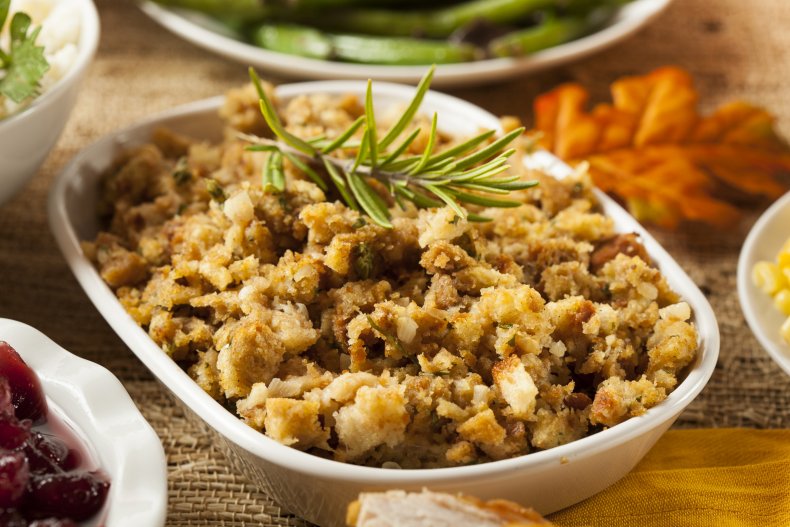 And the winner is: Stuffing!
This is the one side dish without which no Thanksgiving dinner is complete.
This side combines savory sage and thyme flavors, while being simultaneously perfectly crisp and moist.
Did your favorite make the list?