The 25 Most Popular Video Games in America
Gamers are enjoying a golden age for the computing medium with an ever-expanding range of options available since the early days of Pong, Space Invaders and Pac-Man.
Take a look below for a rundown of the best-selling video games ever released in the U.S.
Peter Stieglbauer, CEO of gaming company PolyReality, suggests the popularity of the most recent titles in this rundown proves just how advanced the industry has become.
"The U.S. has always undoubtedly been the dream machine for gaming entertainment, he told Newsweek. "My Top Five games include Grand Theft Auto, World of Warcraft, Half-Life, Call of Duty and Red Dead Redemption 2.
"GTA is and stays one of the most played and enjoyed games, you just can chill and relax. World of Warcraft took MMORPGS to unimaginable heights. So did Valve with the Half Life titles, they raised the bar for the complete gaming industry.
"Call Of Duty for the versatility as a Shooter game. RD2 speaks for itself.
"These games all contributed to the great gaming industry and are a testament to brilliant American game creators."
Read on to discover the best-selling video games ever released in America.
25. Duck Hunt (1984)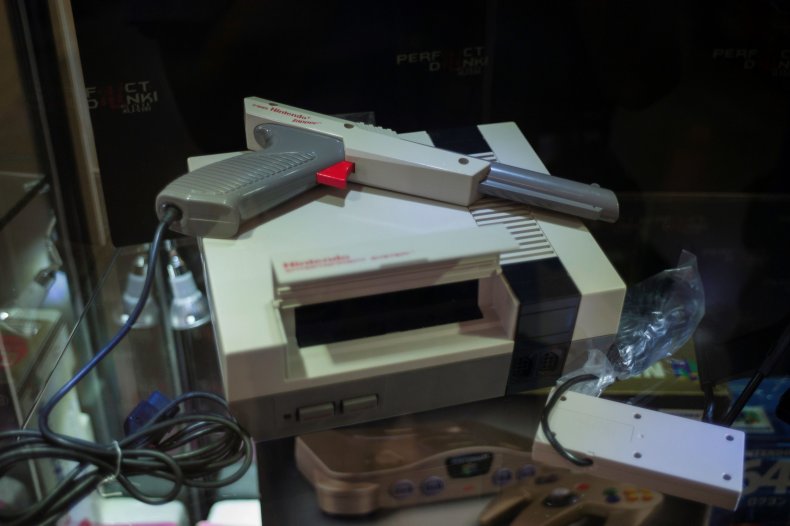 Released as a launch title for the Nintendo Entertainment System (NES), gamers are tasked with testing their reflexes with the Zapper light gun to target moving ducks as they fly across the screen.
Nintendo's promotional strapline reads: "If the ducks go down, you win. If the shots go wide, you'll suffer your hunting dog's sniggering!"
24. Pokémon Gold / Silver / Crystal (1999)
Pokémon Gold and Silver Version are role-playing video games developed by Nintendo for its Game Boy Color.
Players trade with and battle rivals as they travel across the Johto region and hunt rare Pokémon eggs.
=19 . The Elder Scrolls V: Skyrim (2011)
The Elder Scrolls V: Skyrim is an open-world action role-playing video game released on all the most popular consoles.
Players lead their Dragonborn character on quests across an expensive map to defeat a dragon prophesied to destroy the world.
=19. Call of Duty: Modern Warfare (2019)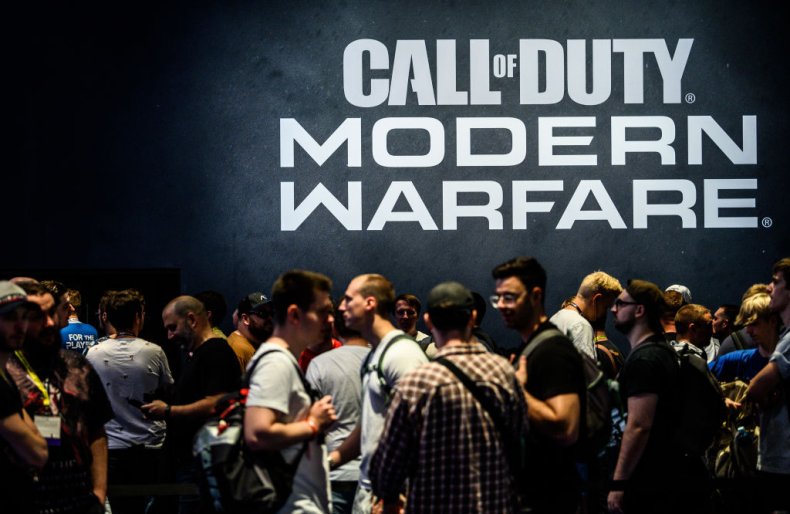 This first-person shooter video game was developed by Infinity Ward and is available on Microsoft Windows, PlayStation 4 and Xbox One.
Modern Warfare players can control the CIA and British SAS as they collaborate and battle against Russian forces who have launched an invasion.
=19. Diablo III: Reaper of Souls (2012)
Diablo III: Reaper of Souls is the first expansion pack for the action role-playing video game Diablo III and is available on all the most popular consoles.
Players control a hero and attempt to capture a mysterious all-powerful artifact the Black Soulstone.
=19 . The Witcher 3 / Hearts of Stone / Blood and Wine (2015)
This role-playing game and its subsequent two action packs allow people to explore an open fantasy world with a third-person perspective.
Available on all the most popular consoles, each of the popular Downloadable Content (DLC) adds up to 40 hours of gameplay to The Witcher 3.
=19. Human: Fall Flat (2016)
This lighthearted physics puzzle-platform game is available on all the most popular consoles and computers.
Players control a wobbly human who keeps dreaming about surreal places filled with puzzles where he is yet to discover the exit.
18. New Super Mario Bros. Wii (2009)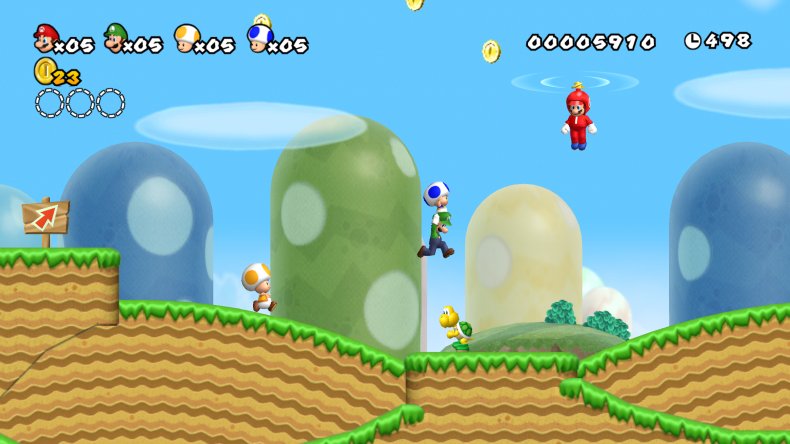 This 2D side-scrolling platform video game allows up to four players to explore the legendary platformer en masse.
Super Mario and his friends must collaborate as they chase after and battle Bowser Jr., who has run away with Princess Peach.
17. New Super Mario Bros. (2006)
This popular platform video game is another in the New Super Mario Bros. series, developed specifically for the Nintendo DS.
Players control Mario as he fights his way through Bowser's henchmen to rescue Princess Peach.
16. Animal Crossing: New Horizons (2020)
This life simulation game was developed exclusively for the Nintendo Switch.
Players control a character on a deserted island and develop and customize their new home as they choose.
15. Wii Sports Resort (2009)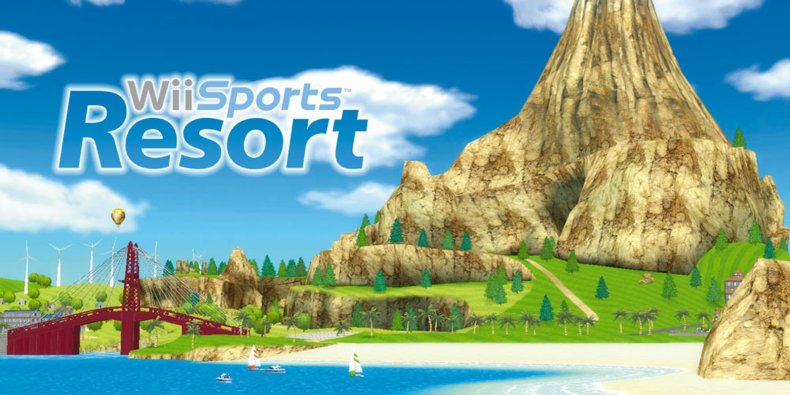 This sports simulation video game developed by Nintendo for the Wii is notable for being one of the first titles incorporating the Wii MotionPlus accessory.
Twelve different sports are available to play on a tropical resort setting, including swordplay, wakeboarding, frisbee, frisbee golf, archery, basketball, table tennis, golf and bowling.
14. Terraria (2011)
Terraria is a 2D single and multi-player video game available on all the most popular consoles and computers.
Combining classic action with sandbox-style creativity, Terraria allows a player to both create, explore and defend a world at their leisure.
13. Red Dead Redemption 2 (2018)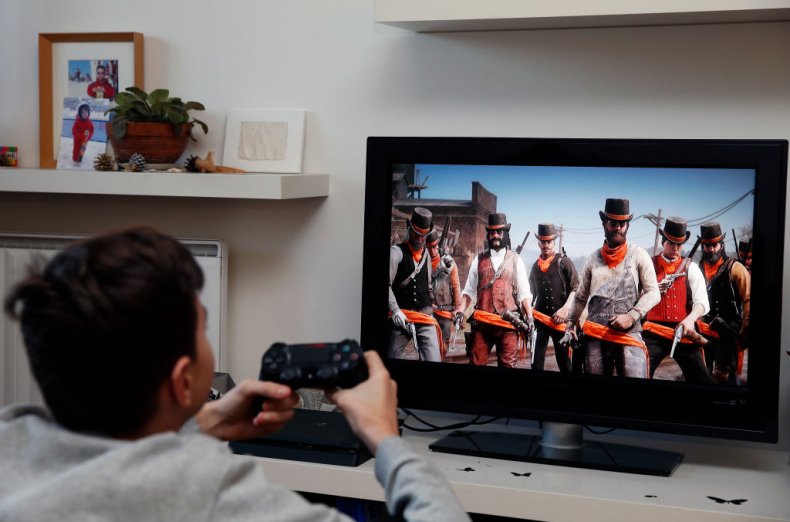 This prequel to 2010's Red Dead Redemption is an online action-adventure game developed by Rockstar and available on PlayStation 4, Xbox One and Microsoft Windows.
Players control an outlaw in the vast Wild West and must battle to survive government forces, rival gangs and numerous other adversaries.
12. Mario Kart Wii (2008)
This sixth installment in the Mario Kart series was developed by video games giant Nintendo for the Wii.
The multiplayer-oriented racing game introduced new key elements, such as increasing the number of racers to 12 and including bikes in the franchise for the first time.
11. Pac-Man (1980)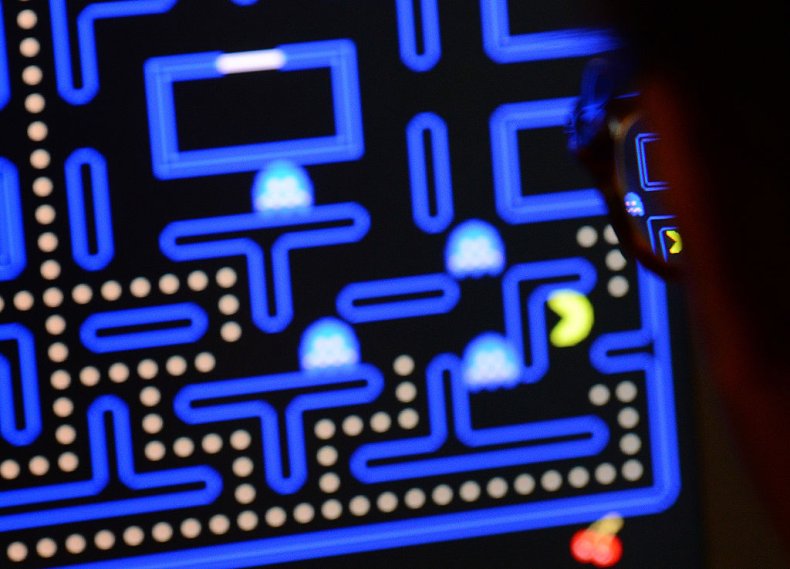 This legendary maze action game developed by Namco for arcades in 1980 has an enduring commercial and cultural legacy.
The player must guide a hungry character through an enclosed maze while avoiding four ever-accelerating chasing ghosts.
10. Tetris (Nintendo) (1989)
This portable version of Alexey Pajitnov's original Tetris was included in both the U.S. and European releases of Nintendo's Game Boy.
The deceptively simple game aims to manipulate shapes, each composed of four square blocks, as they descend.
9. Wii Fit / Plus (2007)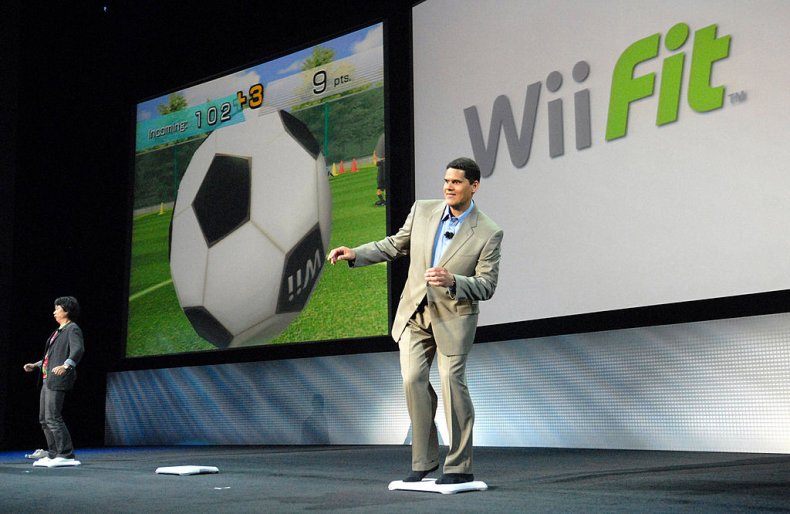 This innovative exergaming video game, and its Plus enhanced version, was created by Nintendo for its Wii console
Wii Fit uses a unique peripheral, on which the player stands during exercise while tracking the player's center of balance.
8. Mario Kart 8 / Deluxe (2014)
This kart racing game developed by Nintendo was released for the Wii U console.
Mario franchise characters are as usual controlled in multiplayer kart racing, but the game introduces anti-gravity driving on walls or ceilings.
7. Pokémon Red / Green / Blue / Yellow (1996)
These popular role-playing video games developed for Nintendo's Game Boy helped introduce Pokémon to a wider audience.
Players are put in control of a character from an overhead perspective and navigate the world of Kanto as they attempt to master Pokémon battling.
6. Super Mario Bros. (1985)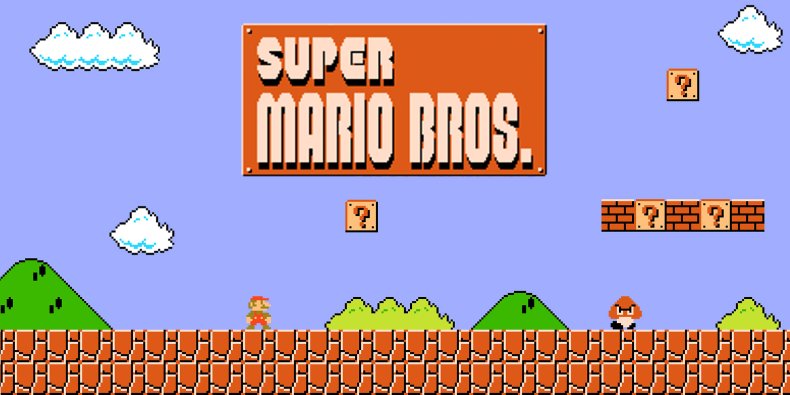 This platform game developed for Nintendo's NES was the first successor to the innovative 1983 arcade game Mario Bros.
Frequently cited as one of the greatest video games of all time, players control Mario—and the character's brother Luigi in the game's multiplayer mode— while racing through the Mushroom Kingdom.
5. PlayerUnknown's Battlegrounds (2017)
This is an online multiplayer battle royale game available on all the most popular consoles and computers.
Battlegrounds is a player-versus-player shooter game in which up to one hundred characters bludgeon each in a brutal, large-scale, last-man-standing deathmatch.
4. Wii Sports (2006)
This sports simulator was developed by Nintendo and included as a pack-in game for the Wii console.
Players use the Wii Remote to mimic actions performed in real-life sports, including tennis, baseball, bowling, golf and boxing.
3. Tetris (EA) (2006)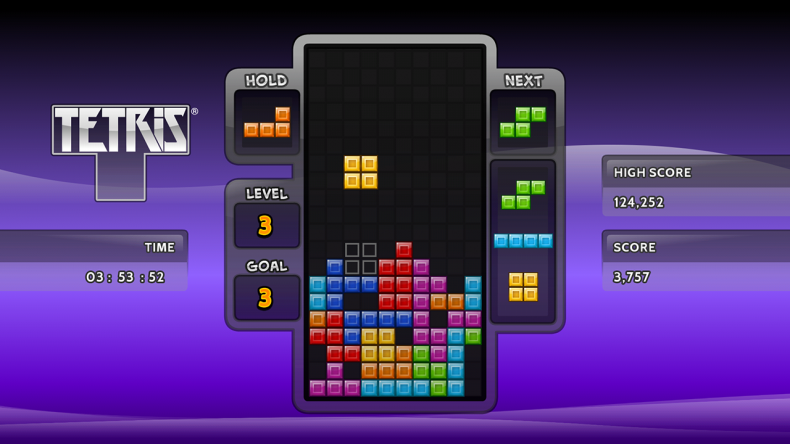 The puzzle video game received a new lease of life after Tetris was developed by EA Mobile for iOS, Android, BlackBerry OS, PlayStation 3, PlayStation Portable and Windows Phone.
The gameplay was nearly identical in gameplay to other Tetris titles, but with a new soundtrack, as well as introducing the new Marathon and Magic modes.
2. Grand Theft Auto V (2013)
This action-adventure game developed by Rockstar is available on all the most popular consoles and computers.
GTA V frequently ranks as among the best video games ever made for its vast open-world design, allowing players to freely roam both city of Los Santos, based on LA, and the surrounding open country.
1. Minecraft (2011)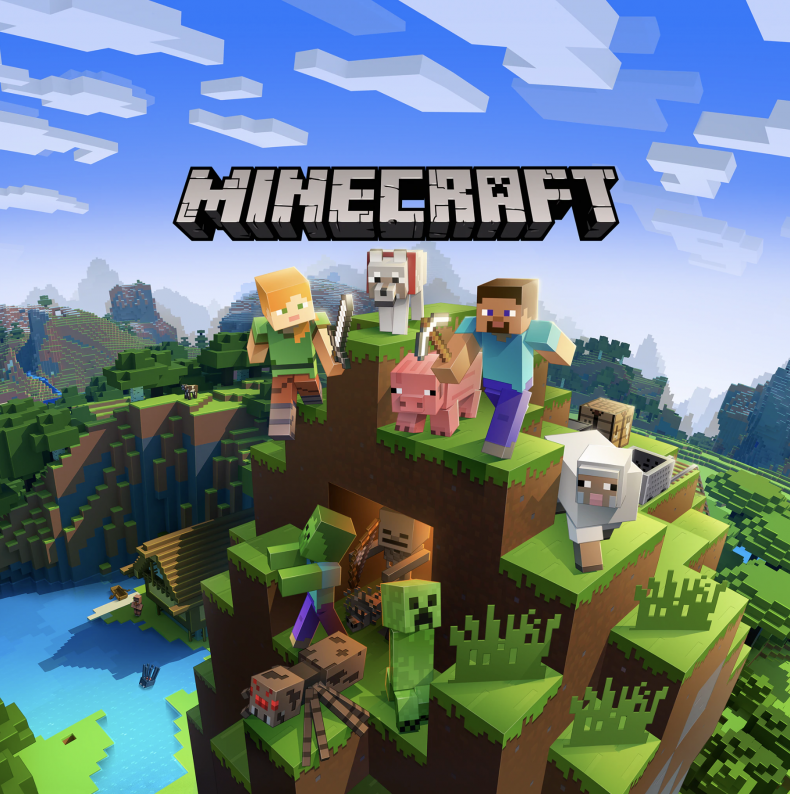 This sandbox video game available on Windows, macOS and Linux has been cited as one of the greatest video games of all time.
Minecraft players explore a blocky, procedurally-generated 3D world with virtually infinite terrain where they chose to do almost anything: from fighting computer-controlled mobs to cooperating with ,or competing against, other players in the same universe.