Most Rank China's Handling of COVID Pandemic Better Than America's
Unfavorable views of China are reaching historic highs among other countries, but when it comes to handling the coronavirus pandemic, most rate America as having the worst response to the virus.
A new 14-country poll conducted by the Pew Research Center found that 84 percent said the U.S. did a bad job of handling the COVID-19 outbreak, compared with the 15 percent who said the nation did a good job.
China's response was also viewed negatively, but ranked better than the U.S. with 61 percent saying the country did a bad job and 37 percent saying it did a good job.
The EU and the World Health Organization's handling of the pandemic was seen favorably, with 60 percent and 63 percent of respondents saying each did a good job of handling the coronavirus, respectively.
After cases of the virus first appeared in Wuhan late last year, many questioned China's response and criticized its failure to contain the outbreak.
China received especially negative reviews for its COVID-19 response from Japan, South Korea and Australia, where more than 73 percent of participants said China did a bad job.
However, the unfavorable scores for the U.S. were more strikingly poor across the board.
More than eight in 10 in all 14 countries polled said the U.S. did a bad job at handling the outbreak. Ratings were especially low in South Korea and Denmark where 93 percent and 92 percent of people said America's response to the virus was poor.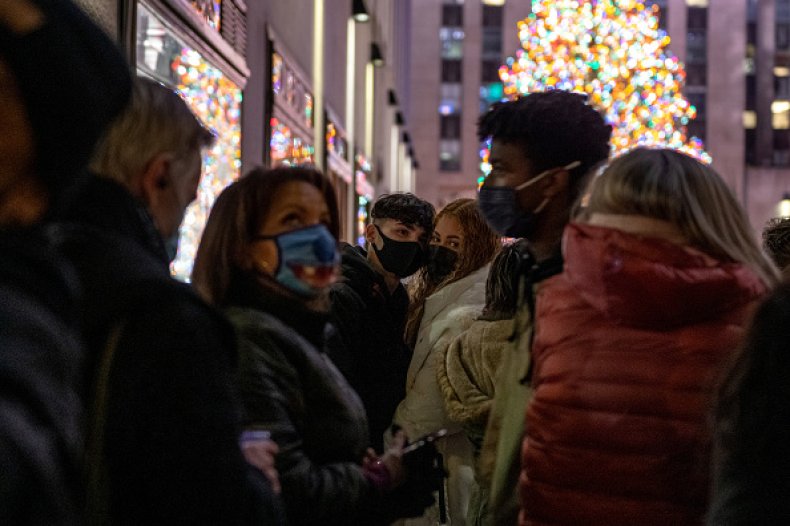 Conflicting recommendations from the Trump administration and health officials have divided the U.S.' handling of the coronavrius.
While states with Democratic governors were among the first to issue stay-at-home orders and mask mandates, states run by Republican governors have opted from implementing statewide requirements.
The U.S. is the only country in the world to have surpassed 10 million confirmed cases of coronavirus.
As of December 4, the country has reported more than 14 million COVID-19 cases and over 277,000 deaths, according to a tracker from Johns Hopkins University.
India has the second highest number of confirmed cases, followed by Brazil, Russia and France.
China, on the other hand, has only reported 93,333 cases of coronavirus, making it 70th on the list of countries with the highest number of infections. The country's strict lockdown is now over, and the new case count plummeted to around zero by May.
However, views of China have grown more negatively than before.
The poll found that 74 percent of Americans see China in a negative light.
Unfavorable views of China in the U.S. have increased nearly 20 percentage points since President Donald Trump took office—a 13 point increase since last year alone.