Most Republicans and Democrats Believe COVID Was Leaked From Chinese Lab: Poll
A recent poll found Republicans aren't the only ones who believe COVID-19 originated in a laboratory and now a majority of Democrats also believe it's the most likely origin.
The idea that COVID-19 originated in the Wuhan Institute of Virology was once a fringe idea dismissed as a conspiracy theory but has since gained more prominence among public figures. It's a concept that China has vehemently pushed back on as being steeped in a political move to target Beijing, and some have cited China's dismissal of the theory in their push for further investigation.
A poll conducted by Politico and Harvard University that will be released next week found that a majority of Americans, 52 percent, believe COVID-19 was the result of a lab leak. While Republicans are more likely than Democrats to back the theory, the gap has significantly lessened over the past few months and has the difference of only 7 percentage points.
The new survey showed 59 percent of Republicans and 52 percent of Democrats believe the virus originated in the lab. Only 28 percent of the 1,009 adults surveyed backed an infected animal as the source of the pandemic.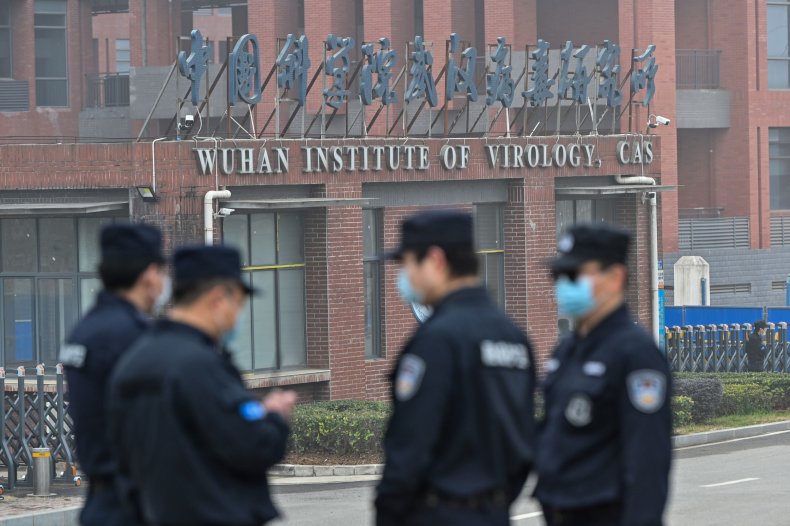 "Usually, our polls find a big split between Republicans and Democrats, so this is unique," Bob Blendon, a professor of health policy and political analysis at the Harvard T.H. Chan School of Public Health, told Politico.
"More conservative media have been carrying the 'lab leak' issue, and it's been a Trump talking point from the beginning, so we expected people who lean Democratic would say either 'It's not true' or 'I don't know.' But the belief is bipartisan."
Former President Donald Trump has been a vocal advocate for investigations into the cause of the COVID-19 pandemic, often blaming China for concealing information. Scientists and Democrats pushed back on Trump's targeting of China for the pandemic, but over the past few months, the hypothesis grew its supporters and many who don't back it as the most likely reason have acknowledged that it's possible.
Some experts doubt whether the world will ever know the true origin of the COVID-19 pandemic, but President Joe Biden asked the Intelligence Community to redouble its efforts to find information that could bring the world closer to knowing the origin. Biden also asked them to compile a list of questions that they wanted China to answer.
It did little to temper the tension between the United States and China. The Global Times, a state run media outlet, warned that Beijing will "strike heavily" if China finds "any trace of U.S. intelligence agencies taking action in China."
The Politico-Harvard poll has a margin of error of 3.2 percent and shows a contrast from many other polls. A Morning Consult poll from June found that only 32 percent of Democrats backed the lab leak theory and 36 percent of Democrats answered similarly to a poll commissioned by the Hill.