Most Russians Believe Shady Elites Run World's Governments: State Poll
Most Russians believe that a shady group of powerful individuals pulls the strings of the world's governments, they just cannot agree on who these mysterious puppeteers are, a state pollster showed.
Asked if an organization or a group of people exist "who influence all global process, controlling the actions of many governments," 67 percent of Russians said that they believed it. On the other hand, 32 percent remained skeptical and only 9 percent said they were unsure, according to state pollster Russian Public Opinion Research Center, or WCIOM.
Those most convinced of the existence of such a powerful group were the older demographic, as 74 percent of those over 60 years of age suspected the conspiracy was fact. Only 16 percent of them said with full certainty that they did not believe the theory was true. In contrast, Russia's younger generation was more evenly split on the issue, however, 52 percent of 18-24-year-olds still believed world leaders and events moved to the tune of a powerful few, while 45 percent firmly dismissed it.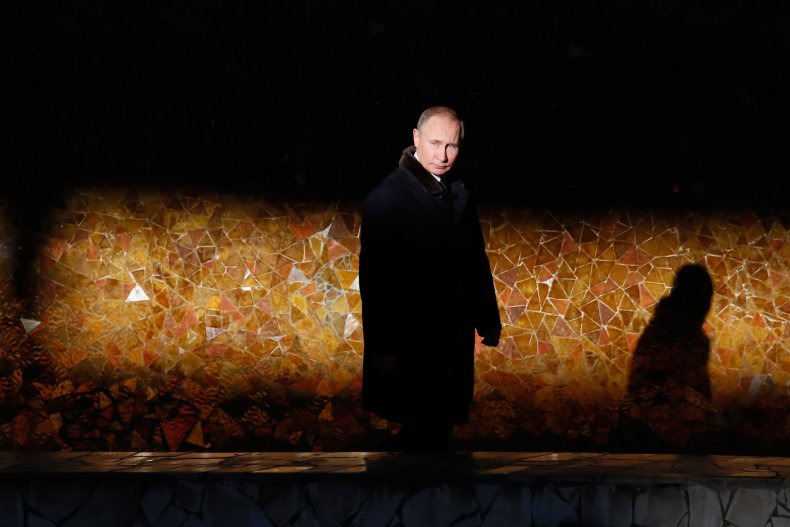 The same survey of 2,000 Russians carried out four years ago showed dramatically different results, as 45 percent believed the conspiracy, while most either doubted it (32 percent) or were not sure (23 percent). While respondents are very divided on what such an elite group looks like and many struggle to say why they think it even exists, 74 percent of all believers are certain in one thing—the secret global government's goals are not in Russia's best interest.
The increase since 2014 coincides with the collapse of Russia's relationship with the West. During this time Moscow has empowered questionable theories that blamed Western interference for the protests in Ukraine that toppled a pro-Kremlin government, then spuriously blamed Ukraine for the shooting of MH17 with Russian-made arms, accused the U.S. of secretly supporting extremist group Islamic State and most recently questioning if the #MeToo movement is not a conspiracy instigated by "certain people or certain organizations," in the words of President Vladimir Putin.
It seems that now more and more Russians believe that, when it comes to global issues, all is not as it appears on the surface. However few can agree on who the grey cardinals in the proverbial court of international affairs are or cite a definitive reason for their belief.
The two most popular reasons for buying into the conspiracy only received 10 percent each. The first reason for believing in such a secret elite is that some respondents have seen something about it on television, read about it or found out about it through hearsay. The other is another belief that "whoever has the money, has power," pointing to wealthy families such as the Rockefellers or the Rothschilds.
Less popular explanations for why a government behind national governments exists are that there are international organizations such as the United Nations or NATO (7 percent) or it is a conclusion based on another belief that "America, Europe (or) the European Union pressure countries" (7 percent). At least 6 percent felt that the collapse of the Soviet Union itself was evidence that someone must be pulling the strings of world events.
The most popular answer (33 percent) for why anybody believed a powerful group governed global affairs was less an explanation and more a resignation that the respondent believed it but "had difficulty" answering why.