Most Russians Do Not Back Putin's Syria Operation As Death Toll Mounts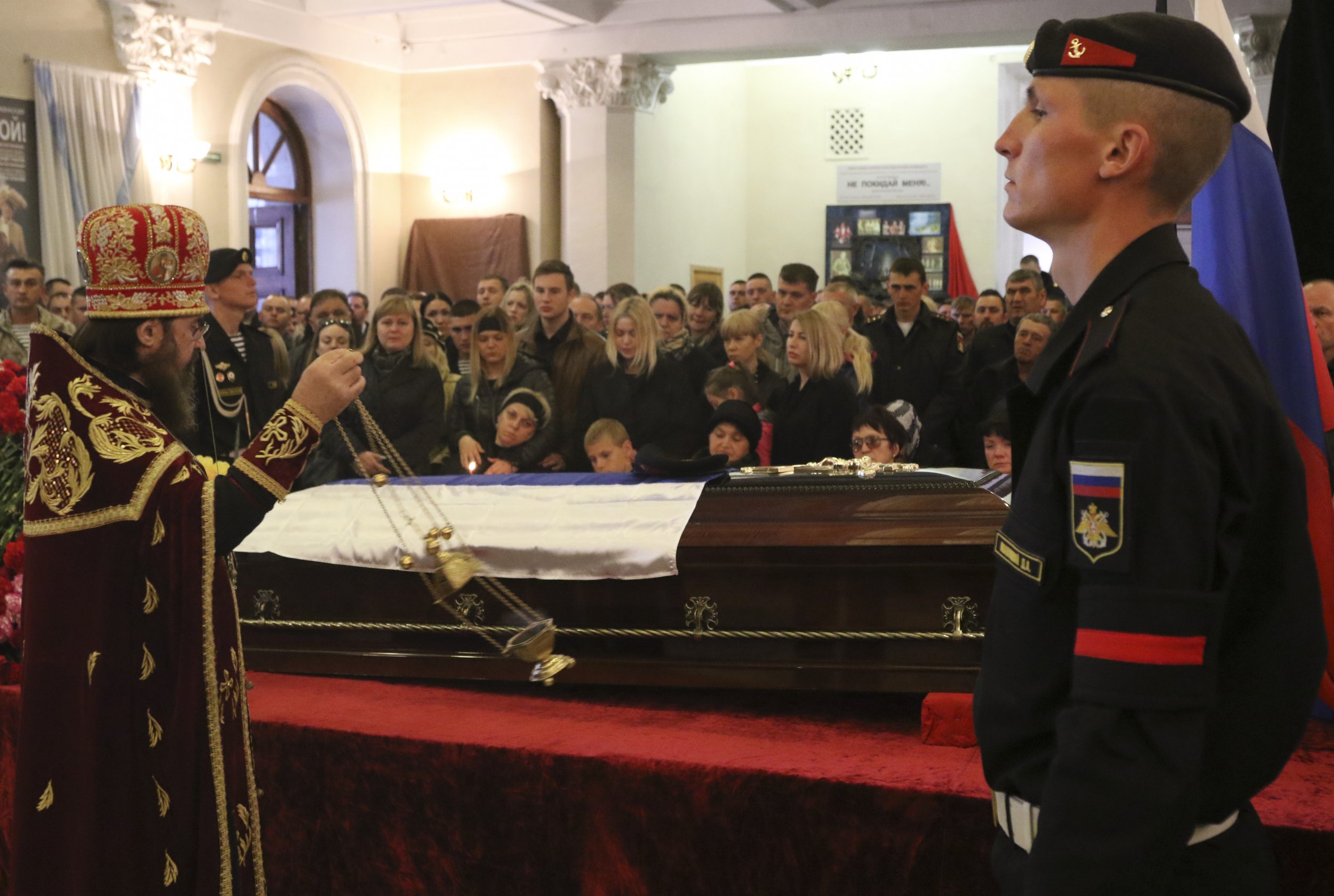 Russians do not support President Vladimir Putin's military intervention in Syria continuing as the operation nears its second anniversary and the Russian death toll increases.
Less than a third of respondents to a survey (30 percent) want to see Russia's military operation in support of the Bashar al-Assad regime in Syria continue, figures from Russian independent pollster Levada Center show. The survey, conducted for the Interfax news agency, was published on Tuesday—a day after Moscow confirmed another two casualties in the country.
The latest deaths bring the number of casualties officially confirmed by the Russian Ministry of Defense to 12, though Reuters estimated last month that the real death toll of Russian troops and private contractors is 40.
The campaign in Syria, announced in late 2015 as an attempt to ensure the survival of the current Syrian government and prevent the return of radicalized Russian islamists fighting there, now faces considerable opposition at home.
The survey found that 49 percent think Moscow should end its military involvement in Syria, while 22 percent were undecided. The majority of Russians say they follow Syria-related news with 56 percent saying they are caught up with the latest developments.
Russia's state media cited a state-funded pollster that showed a slight majority (53 percent) supported the operation in Syria in April. Despite an initial outpouring of public praise for the Kremlin's decision to enter the conflict in late September 2015, Moscow has experienced setbacks on the ground.
Putin called for a major withdrawal of forces from Syria only six months into the campaign, though some of the bloodiest fighting took place later and led to Russia pouring even more forces in, even sending its sole aircraft carrier into the fray. Russia's attempt at setting up peace talks with Iran and Turkey and separate from the existing U.N. talks has also stalled. Non-government monitors have accused Russian airstrikes of killing around 10,000 Syrians in the operation's first year, though Russia has denied inflicting any collateral damage.
The latest Levada poll shows that around a third of Russians (32 percent) fear Syria could repeat the mistakes of the Soviet-Afghan conflict—Moscow's quintessential example of a long and grinding military stalemate that ended with 15,000 Soviet deaths and Moscow's inglorious withdrawal in 1989. For that reason the war is often called the Soviet "Vietnam."
Around 40 percent of Russians think that this outcome is not very likely, while 11 percent rule out this possibility entirely. The remaining 10 percent were unsure.