Most School Shooters Were Bullied, Frequently in Trouble, Secret Service Says
A majority of school shooters showed warning signs before committing their crimes, according to a new study by the U.S. Secret Service's National Threat Assessment Center (NTAC).
"Protecting America's Schools: A U.S. Secret Service Analysis of Targeted School Violence" was released Thursday and studied 41 attacks on K-12 schools from 2008 to 2017.
Most of the attacks in the report were school shootings, but some of involved other weapons such as knives. The attackers were all current or former students of the schools who used a weapon to kill or injure multiple victims. The attacks resulted in 19 fatalities and 79 injuries to students, school staff and law enforcement officers.
The NTAC research found that a majority of the attackers had unsettling histories that often resulted in disciplinary actions. A large number were subjected to severe bullying, and many displayed behavior that others found disturbing but never reported. At least four of the attackers hoped to emulate other well-known school shootings such as the 1999 Columbine High School shooting in Colorado or the shooting at Sandy Hook Elementary in Connecticut in 2012.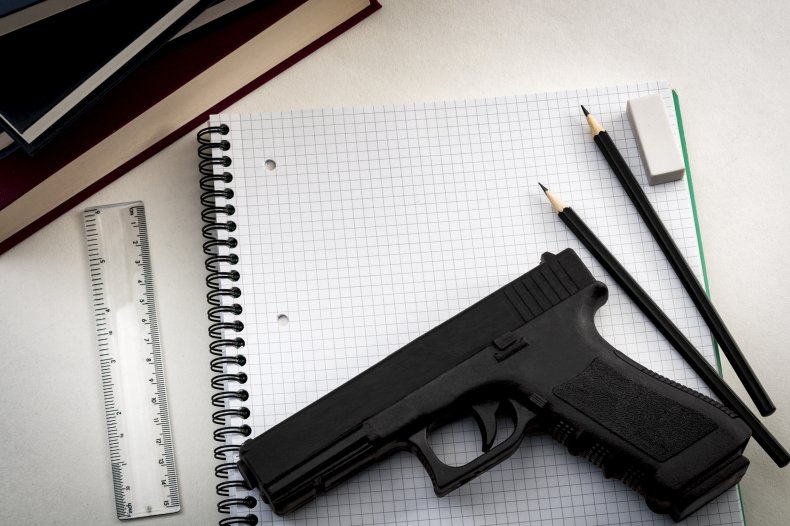 NTAC officials hope the study will improve training designed to prevent the attacks before the would-be attackers go through with their acts of violence. The center offers free training which is available to law enforcement, school personnel and other people with public safety responsibilities. In 2018, the NTAC trained 7,500 on the preventative measures, and 40 sessions for groups of up to 2,000 are currently scheduled.
"These are not sudden, impulsive acts where a student suddenly gets disgruntled," said NTAC Division Chief Lina Alathari to the Associated Press. "The majority of these incidents are preventable."
Although many of the attacks may have been preventable, it seems difficult or impossible to contain the violence once it begins. The majority of shootings were over before law enforcement had time to respond, typically lasting a minute or less.
Of the 41 attackers studied, 83 percent were male and 17 percent were female. The majority of the attackers were white, comprising 63 percent. Many of the attackers shared similar traits and behaviors, but a definitive profile of the type of student that might carry out a violent act does not exist. Alathari says that identifying potential attackers relies on "a constellation of behaviors and factors."
While the Secret Service is best known for protecting the president, the NTAC was created in 1998 to study and help prevent other types of threats, including violent attacks on schools. The center also released an "operational guide for preventing targeted school violence" in 2018. The new study is a more comprehensive look at the issue.