Most Think Government Is Doing Too Much as Biden Aims to Pass Multitrillion-Dollar Agenda
As Democrats aim to pass President Joe Biden's multi-trillion dollar agenda, a new poll found most Americans already think the government's reach is too big.
The survey, conducted by Gallup, showed 52 percent of U.S. adults said the government is trying to do too many things which would be better handled by individuals and businesses—an 11 percent increase from last year's poll, which showed just 41 percent of respondents thought the government was doing too much.
The amount of Americans who want the government to do more to solve the nation's problems fell double digits over the past year: this year, just 43 percent of respondents thought the administration should do more, as opposed to a record-high 54 percent in 2020.
Gallup found all parties are less likely now than a year ago to favor the federal government taking on a more active role.
The survey's findings come as two major pieces of legislation are making their way through Congress: the bipartisan infrastructure bill and Biden's "Build Back Better" spending package.
The former has a $1 trillion price tag and would $110 billion for roads, bridges and other transportation programs; $65 billion for expanding broadband internet access; $25 billion for improving airports and more.
The latter spending package, which would greatly expand what the president has called "human infrastructure," originally had a $3.5 trillion price tag but negotiations have brought the package down to the $2 trillion range.
The reconciliation package focuses on a long list of social policies expanding education, health care and child support. The original proposal also includes measures to combat climate change through additional infrastructure investments.
The bipartisan infrastructure bill passed the Senate in August, but has yet to be taken up in the House of Representatives. The reconciliation package is still being worked on and a final version of the bill has not been released.
Senate Majority Leader Chuck Schumer has said it is a priority to get both bills to Biden's desk by the end of October.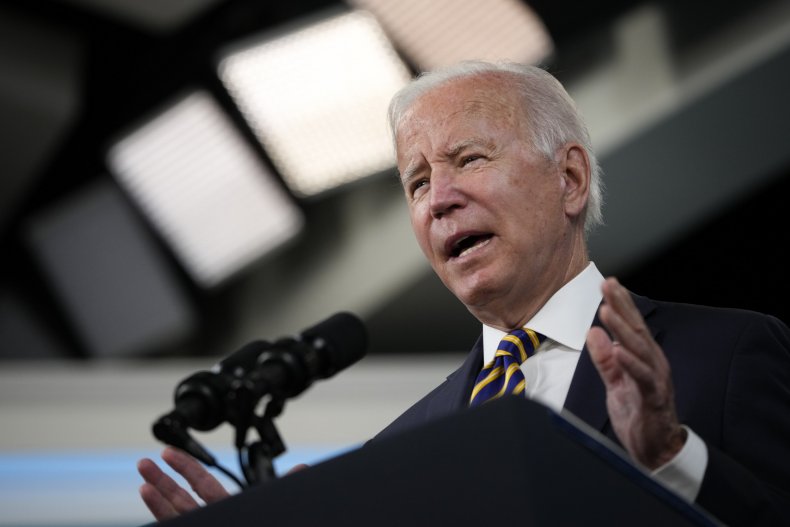 Approximately 50 percent of Americans prefer fewer government services and lower taxes, according to Gallup. Twenty-nine percent of people polled said they want services to stay as they are now, while 19 percent want higher taxes and more services.
The Biden administration has repeatedly asserted that their "Build Back Better" agenda will not raise taxes for working and middle-class Americans.
"The cost of the Build Back Better Agenda is $0. The President's plan won't add to our national deficit and no one making under $400,000 per year will see their taxes go up a single penny," the White House tweeted on Sunday. "It's fully paid for by ensuring big corporations and the very wealthy pay their fair share."
Gallup surveyed 1,005 adults between September 1 and September 17. The poll has a margin of error of plus or minus 4 percentage points.