The Most Viewed TikTok Videos of 2019
2019 is coming to a close and it's time to reflect on what has made us stop in our tracks, stare at our screens and tell our friends about.
This article will look at the most viewed videos on social media platform, TikTok. Also named Douyin, which means "vibrating sound" in Chinese, the network is considered one of the leading destinations for short form mobile video, joining the ranks of Instagram Stories and SnapChat.
In February 2019, TikTok, and Douyin, hit one billion downloads globally, has more downloads than Facebook and Instagram and between 2010 and 2019 was the 7th most downloaded mobile app of the decade. Given it was only launched in 2016, that's quite an achievement.
The rise of video platforms, following the launch of YouTube, has given birth to the notion of videos going "viral." While there isn't a consenous about what counts specifically as a viral video, many people believe once a video gains over one million views it can be considered a viral success.
According to Harvard Business Review, the more shares a video generates during the first two days after its launch, the higher the viral peak and the greater the overall volume of shares. Marketing companies, especially those involved in social media, find videos a great way to gain exposure for their clients and aim to make any video created to go down in the viral hall of fame.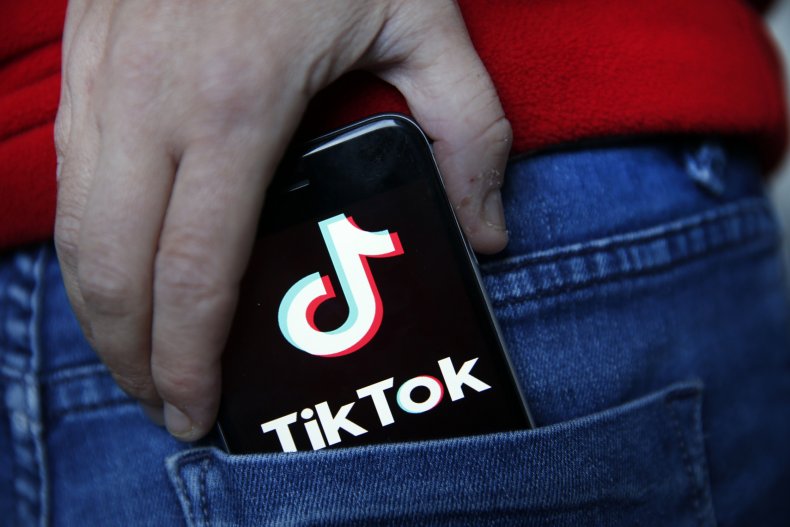 But what got our tongues waggling in 2019? TikTok shared its most viewed videos with Newsweek so we could get to grip with what touched our readers the most this year.
The most viewed TikTok Videos of 2019
@guinessworldrecords - Breaking a world record

Receiving 8.5 million likes, this video shows Abheesh P. Dominic smash 122 coconuts with one hand in one minute.
@jasonmoments - Did she just?
Viewers were obsessed by @Sonna stealing Jason's food. The video gained 838,700 likes and generated 1,600 comments.
@arshsoni10 - The vanishing coffee
Everyone loves magic, even non-believers. This video by Arshdeep Soni shows how just one simple cup of coffee can capture the minds of people everywhere. And yes, look at the lady's face after the trick.
@livcookefc - She's got the moves
The freestyle world champion Crossbar queen gained 3.7 million likes on this video, showing that girls really do run the world.
@jefo - Dance for a doughnut
Would you dance for a doughnut? It turns out 6 million people would consider it and tuned in to watch others do the same.
@goubtube - Dinosaur prank
People tuned in to watch innocent bystanders become convinced they were being hunted by a T-Rex.
@momentsgang - Oddly satisfying
Such a simple concept but one that resonates with four million people.
@ashleyetaylor - Drawing challenge
I challenge Newsweek readers not to get this song stuck in their head. Speedpaints have already proved popular with art lovers so add a tutorial and a cute song and you have a TikTok hit.
@HarveyBass - GitUp challenge
According to TikTok, this video was watched 78 million times on the platform alone, with its viral reach outside the app caused the Git Up song to trend. This was a blooper, apparently, so imagine if it was perfected.
@lucagallone - Straw prank
How did he do it? Oh... like that. We've all been that friend who falls for the prank... 8.1 million of us in fact.
This list has been provided by TikTok, but did your favorite video not make the list? Comment your favorite from the year below.