Most Voters Back Migrant Path to Citizenship Amid Child Crossing Surge
Migration at the US-Mexico border continues to serve as an object of partisan attacks, yet voters may not be as divided on the topic as the nation's elected officials. Nearly 70 percent of voters support a path to citizenship for undocumented immigrants already living in the country, a NewsNation/Decision Desk HQ poll published on Wednesday.
The new data comes as U.S. and Customs Border Protection Officials continue to encounter unaccompanied migrant children at a historic rate. Since March 2021, officials have come across over 11,000 solo children each month. Fiscal year 2022 has seen authorities already encounter almost 39,000, putting the U.S. on track to exceed the record 147,000 crossings posted last fiscal year.
"Despite whether you think there should be more immigration or less immigration, whether or not you think there should be a wall or not be a wall, 70 percent of Americans think that, 'Hey, if you're here illegally already, you should at least give them a path to citizenship," Scott Tranter, an adviser for Decision Desk HQ, which conducted the research, told NewsNation.
The images of children being dropped over the border wall and traversing alone through the desert have become a part of conversations surrounding the surge of almost 2 million people, according to CBP, that has been a feature of President Joe Biden's first year in office.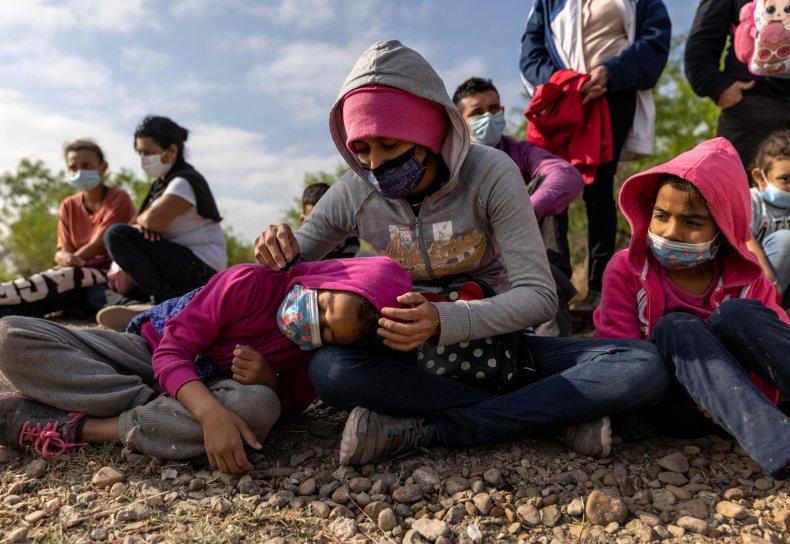 Given that the number of reported solo child crossers has not exceeded 100,000 in a fiscal year going back to at least 2013, these figures point to a new level of desperation being exhibited by the people of Central and South America who report facing extreme levels of economic insecurity that has resulted in food deprivation as well as ongoing threats of gang violence and environmental devastation tied to climate change.
While the data on how the surge should be handled offers less consensus, with NewsNation reporting a near 50-50 split on opinions of the border wall and "catch-and-release" policies, attitudes toward child migrants appear to be a more united.
Nearly three-quarters of those questioned for a separate May 2021 NPR/Ipsos poll were concerned about unaccompanied migrant children receiving proper care. Two-thirds of those polled supported offering a pathway to citizenship for undocumented people who were brought to the country as children. Tranter said these majority opinions should be taken with significance.
"It's hard to get 60 percent or more of Americans to agree on anything," he told NewsNation. "That's a clear winner there for the Biden administration, or any administration or any politician, to look at and say: 'Hey, I want to be for something which the majority of Americans are supporting.'"