Most Voters See Bernie Sanders or Mike Bloomberg As Most Electable Candidates After New Hampshire, New Poll Shows
Democratic presidential candidate Bernie Sanders is now the top candidate voters believe can beat President Donald Trump in the general election, followed by billionaire former New York City Mayor Mike Bloomberg, according to new polling data.
Former Vice President Joe Biden was still seen as the most viable candidate by the largest amount of voters (29 percent) ahead of the New Hampshire primary on Tuesday. But the latest poll results from Morning Consult, released Thursday, show that the number of voters viewing Biden as the best candidate to take on Trump has tanked since his fifth-place finish in the eastern state. He now places a distant third, behind Sanders and Bloomberg.
Overall, 29 percent of respondents now believe Sanders has the best chance of beating Trump, an increase of 6 percent since his win in the New Hampshire primary. Meanwhile 25 percent see Bloomberg as the best option, an increase of 7 percent.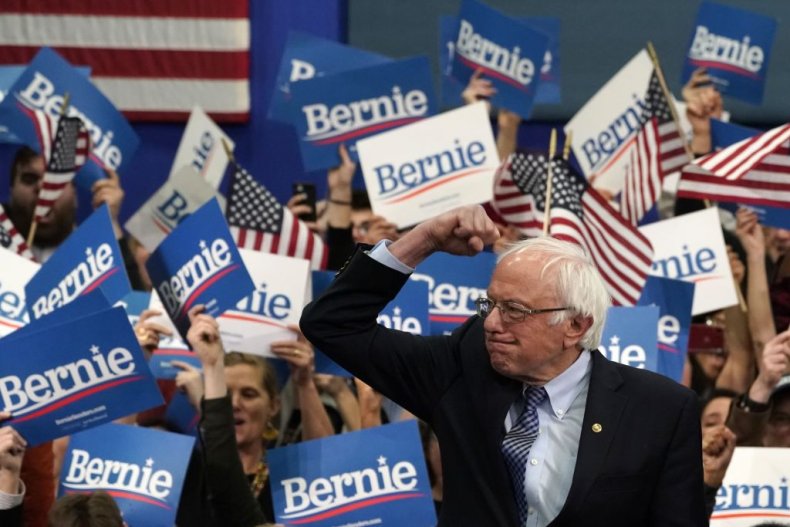 Biden is now at just 17 percent, a 12 point drop since before New Hampshire. Despite performing well in Iowa and New Hampshire, only 8 percent of voters view former South Bend, Indiana mayor Pete Buttigieg as the best Democratic contender to take on the incumbent president.
Sanders also leads the pack of candidates with the highest level of support nationwide, which is also at 29 percent. That's a 4 percent increase since New Hampshire, while Biden has slumped to second place, losing 3 percent. The former vice president now has support from 22 percent of voters across the country. Bloomberg comes in third at 18 percent, an improvement of 1 percent, and Buttigieg is fourth at 11 percent, which is unchanged since before New Hampshire.
Nearly all recent national polls now show Sanders as the frontrunner for the Democratic nomination. An aggregate of surveys by Real Clear Politics shows Sanders with 23.6 percent support, followed by Biden with 19.2 percent. Bloomberg comes in third with 14.2 percent, then Warren at 12.4 percent. Buttigieg is fifth, with just 10.6 percent.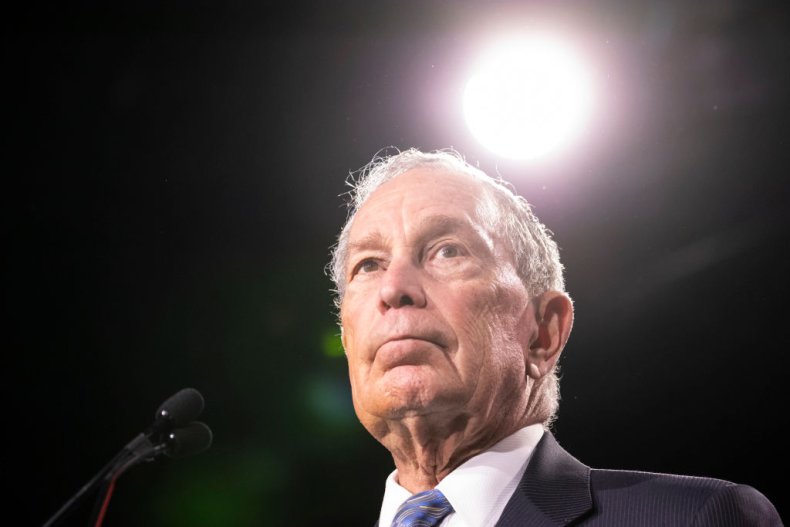 Biden is counting on a surge in support from voters in Nevada and South Carolina to demonstrate that he is still a viable candidate for the Democratic nomination. Both states are more diverse than Iowa and New Hampshire, and Biden has long touted his support from minority and black voters.
But even that support could be waning. Polling by Monmouth University released this week showed that Sanders had the largest percentage of support from non-white voters at 28 percent. Biden came in second – but 8 points behind – with 20 percent. Previous Morning Consult data published this week showed Biden's support from black voters slipping significantly, while Sanders support from the vital demographic had increased by 10 percent.