The Most Watched Lifetime Movies of All Time
Some armchair critics give lifetime original movies a bad rep, claiming they're trashy and melodramatic, while other titles have landed Emmy nominations and critical praise.
One thing's for sure: they get us tuning in.
Since lifetime began producing original movies in 1990 with Memories of a Murder, hundreds of movies have been produced by the channel, from true crime ripped from the headlines to weepies that will get you reaching for the tissues, to celebrity biopics.
Here are some of the most watched lifetime movies ever.
Almost Golden: The Jessica Savitch Story (7.1 million)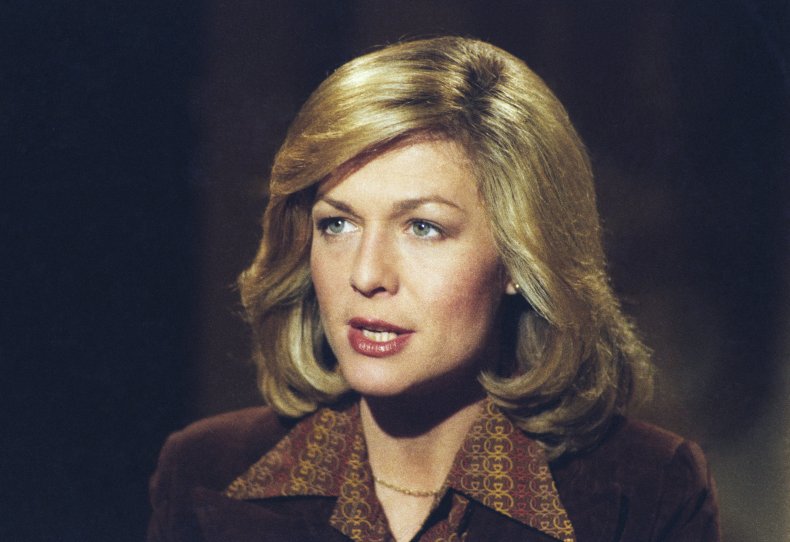 Lifetime's most-watched original movie came in 1995, with this adaptation of the biography Almost Golden: Jessica Savitch and the Selling of Television News.
Sela Ward plays the NBC news anchor in the movie, which covered her rise through the ranks, drug use off screen and her tragic death by drowning in 1983.
The telecast still hasn't been topped over 25 years on.
The Fantasia Barrino Story: Life Is Not a Fairy Tale (6.6 million)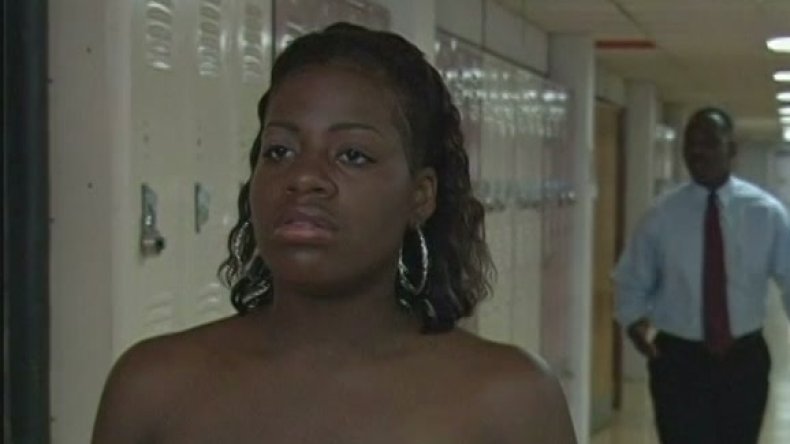 Based on the book Life Is Not a Fairy Tale, American Idol winner Fantasia Barrino played herself in this 2006 Lifetime hit.
6.6 million people tuned in to watch the biopic, which charted Fantasia's issues with self-esteem, sexual abuse, teen pregnancy and her faith.
Viola Davis, Loretta Devine and Kadeem Hardison were also in the cast.
Steel Magnolias (6.5 million)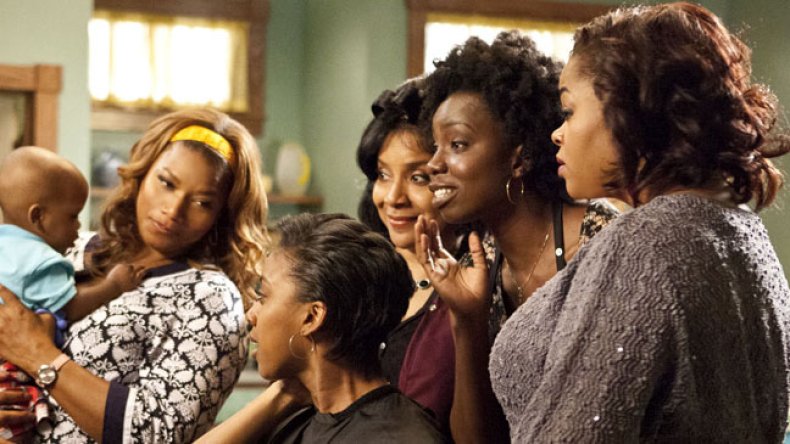 This remake of the 1989 film of the same name feature an all-Black American cast, including Queen Latifah, Jill Scott, Phylicia Rashād, Alfre Woodard and Condola Rashād.
The film, which began life as a Robert Harling play in 1987, centres on the bond a group of women share in a small-town southern community, and how they cope with the death of one of their own.
As well as being the third most watched Lifetime original movie, Steel Magnolias was a critical hit.
Flowers In The Attic (6.1 million)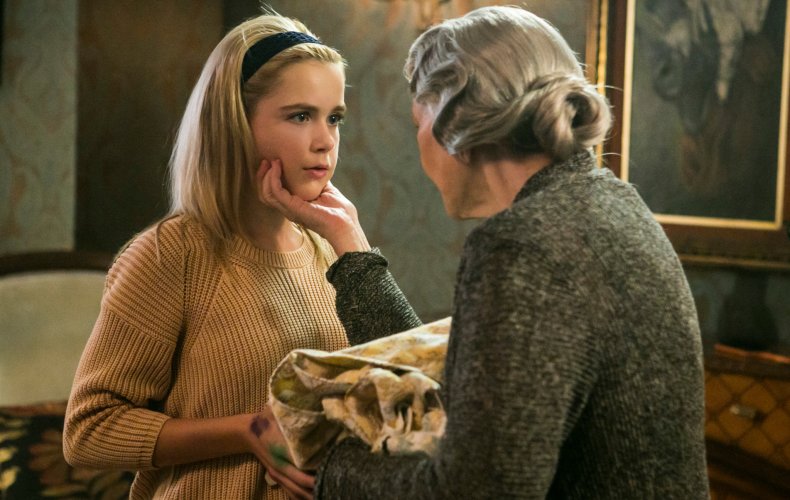 Lifetime produced the second adaptation of V. C. Andrews' 1979 novel of the same name that has scarred countless young readers.
Ellen Burstyn plays the callous Olivia, who sends her grandchildren to live in the attic when their mother (Heather Graham) returns to her estranged family following the death of her husband.
Mad Men's Kiernan Shipka and Teen Wolf's Mason Dye star as siblings Cathy and Chris in this harrowing drama, which received mixed reviews.
Anna Nicole (6.1 million)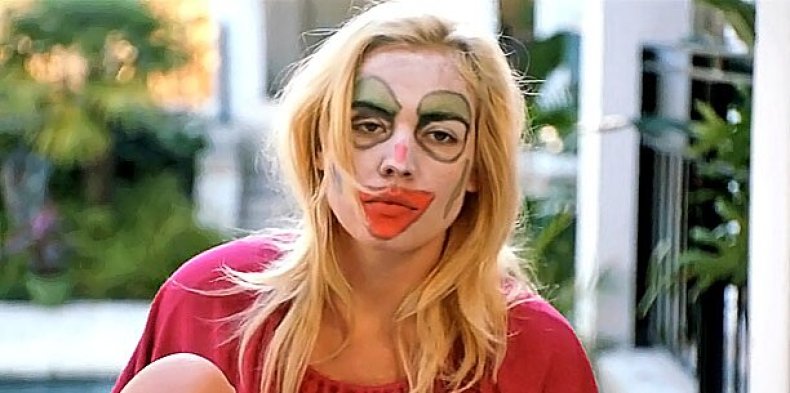 In 2013, Agnes Bruckner played the legendary model Anna Nicole Smith in this Lifetime biopic.
The film charted Smith's life from small-town dancer to Playboy centrefold to wife of a billionaire (J Howard Marshall), up until her death in 2007.
Whitney (4.5 million)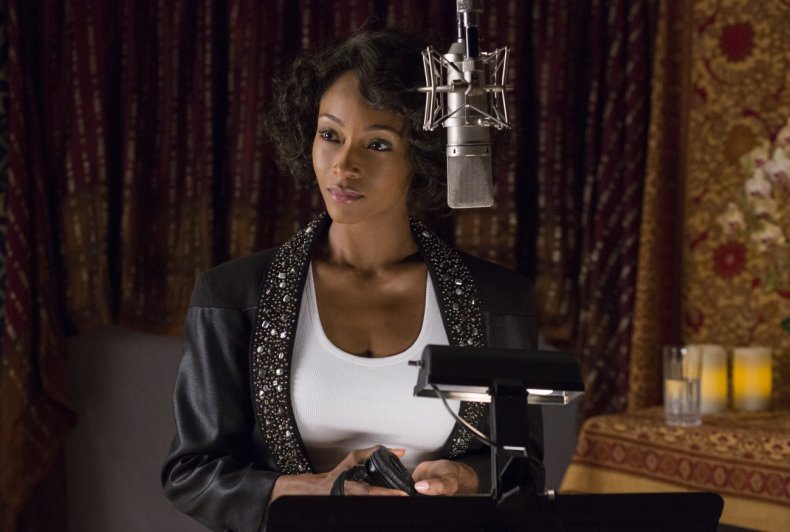 Angela Bassett directed this 2015 Whitney Houston biopic, which was a big ratings smash for Lifetime.
Yaya DaCosta played Houston in the movie, which explored her turbulent marriage to Bobby Brown and was set in the five years between 1989 and 1994 when The Bodyguard shot Houston to worldwide fame.
While DaCosta's performance was praised, the film was not without controversy as Houston's family condemned its release.
The late singer's sister Pat Houston said that the film was made "without the family's blessing and despite her mother's request to not do this movie", and wrote on her website: "If you watch this movie, watch it knowing that Lifetime is notorious for making bad biopics of deceased celebrities and brace yourself for the worst."
Lizzie Borden Took An Ax (4.4 million)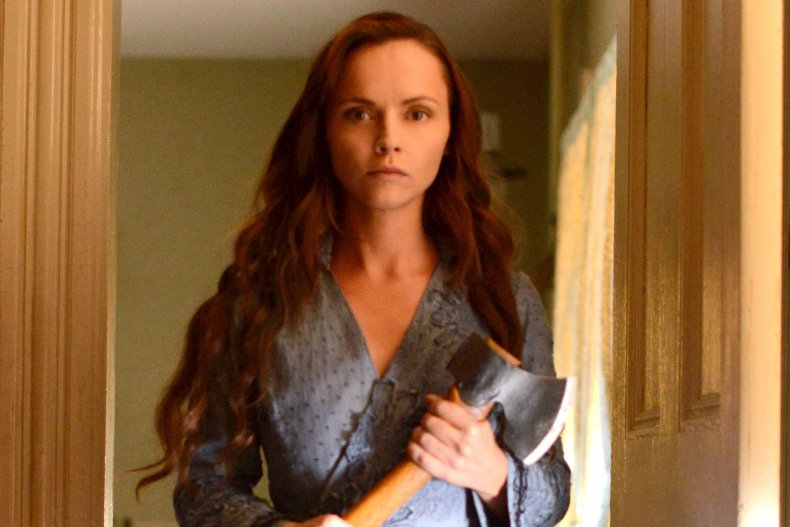 Christina Ricci played Lizzie Borden, the young American woman tried and acquitted of the murders of her father and stepmother in Fall River, Massachusetts, in 1892, in this campy, self-aware made for TV original movie.
Upon its 2014 premiere, it was the number-one telecast among all key demographics, and was so popular that it was given its own spin-off series called The Lizzie Borden Chronicles.
Clea DuVall and Billy Campbell were also part of the cast.
The Gabby Douglas Story (3.8 million)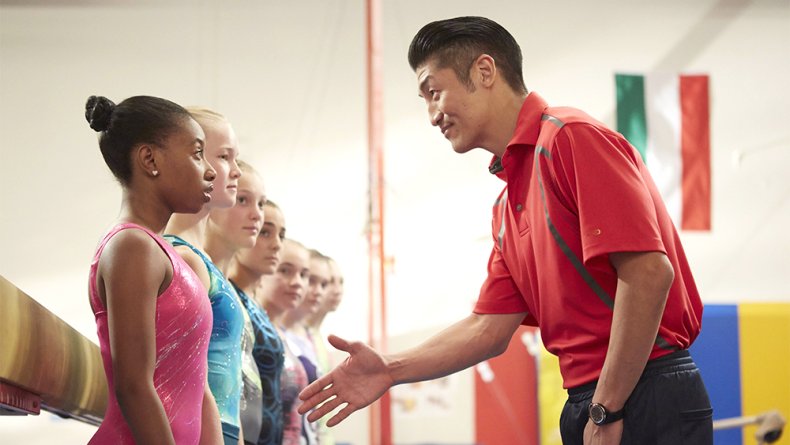 After winning gold at the 2012 Olympics and being part of the legendary US gymnastics team at the 2012 and 2016 Olympics, it's no wonder Gabby Douglas's life was turned into a Lifetime movie in 2014.
Imani Hakim played Douglas in the movie, charting her road to Olympic gold, and Gabby Dougls herself performed the gymnastic stunts.
Toni Braxton: Unbreak My Heart (3.5 million)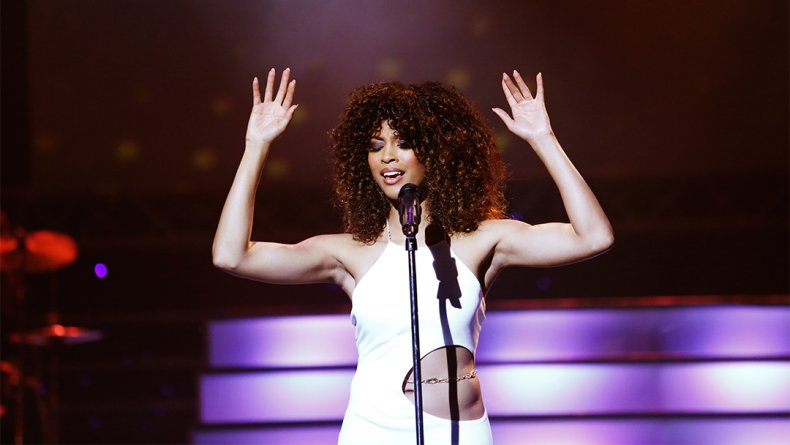 Lex Scott Davis played legendary R&B star Toni Braxton in this 2016 biopic, which delivered into Braxton being discovered by producers L.A. Reid and Kenneth "Babyface" Edmonds, her public divorce, her son's autism and her own battle with Lupus.
The film was based on Braxton's own biography Unbreak My Heart, and while it received mixed reviews, it was Lifetime's highest rated biopic since Whitney.
Liz & Dick (3.5 million)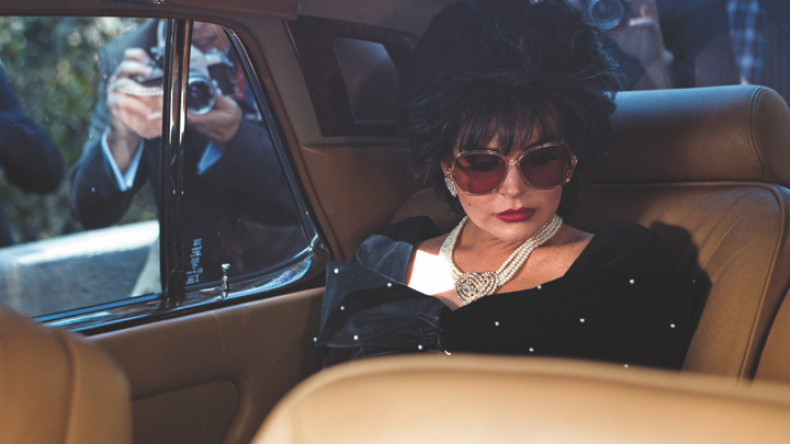 Also bringing in 3.5 million viewers was the 2012 Elizabeth Taylor and Richard Burton biopic Liz & Dick, which had gained much attention for the casting of Lindsay Lohan as Taylor.
Lohan dyed her red hair dark to portray the screen legend opposite Grant Bowler, and while the ratings were decent, they were considered disappointing due to the media attention it got during filming.
Unfortunately the movie was critically panned, although the costumes and recreations of Taylor's jewellery were praised.
Petals On The Wind (3.4 million)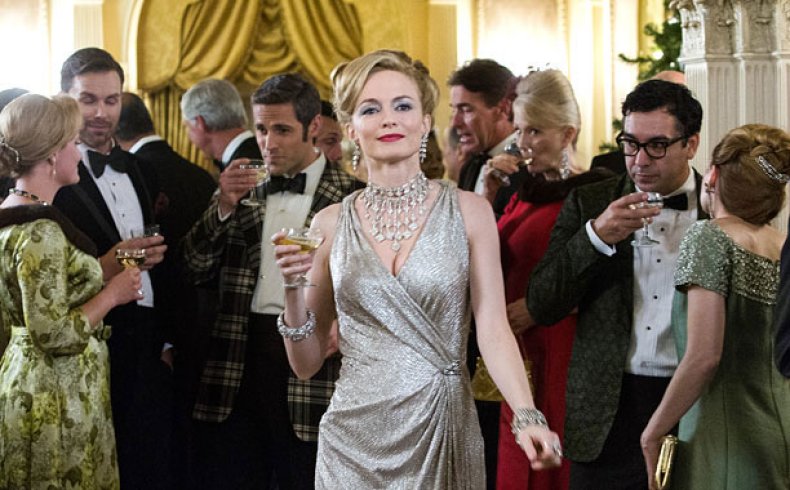 Ellen Burstyn and Heather Graham returned for this 2014 sequel to Flowers In The Attic, which didn't quite reach the same ratings as the original but did pretty darn well.
Set 10 years on from the events of Flowers In The Attic, the surviving Dollanganger children Cathy, Chris and Carrie attempt to move on with their lives, but Cathy (Rose McIver) decides to take revenge on her mother.
Somehow, the content of the movie - involving incest, suicide and murder - is even more harrowing than the first, and its success led to a further two sequels, If There Be Thorns and Seeds of Yesterday.
Aaliyah: The Princess Of R&B (3.2 million)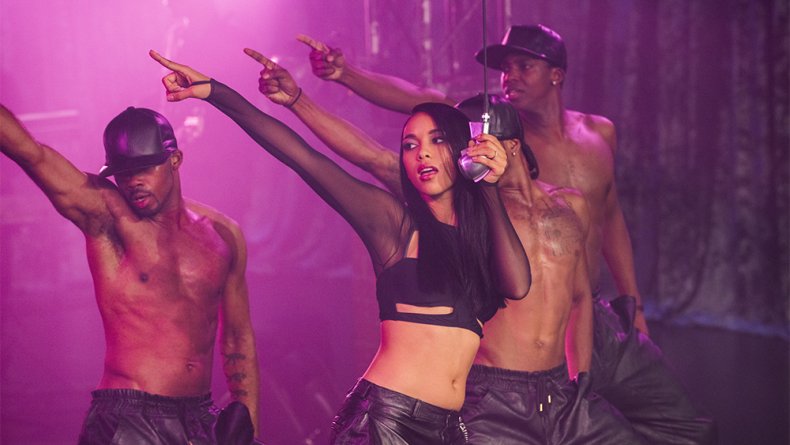 Another biopic that generated controversy, Lifetime went on with the production of this 2014 biopic of Aaliyah despite disapproval from the late star's family.
Zendaya was initially cast as Aaliyah but was later replaced by Alexandra Shipp, and the movie charted her rise to fame, up until she departed on a flight to the Bahamas to film a music video - the plane crash she died in.
As Aaliyah's family owned the masters to her songs, Lifetime were not permitted to use her music and had to record cover versions.
The film received largely negative reviews from both critics and viewers, with fans accusing the movie of being miscast.
Jodi Arias: Dirty Little Secret (3.1 million)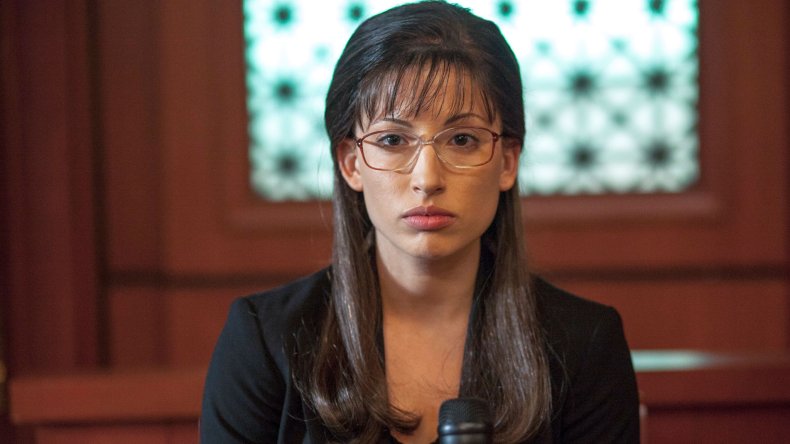 Lifetime are always the first to a true crime tale, and in 2013, they produced a film adaptation of the murder of Travis Alexander and the subsequent conviction of Jodi Arias.
Following the prosecution's timeline of events, Dirty Little Secret actually started filming when the trial was still ongoing, and wrapped after Arias (played by Tania Raymonde) was found guilty.
The film was met with mixed to positive reviews.
The Clark Sisters: First Ladies of Gospel (2.7 million)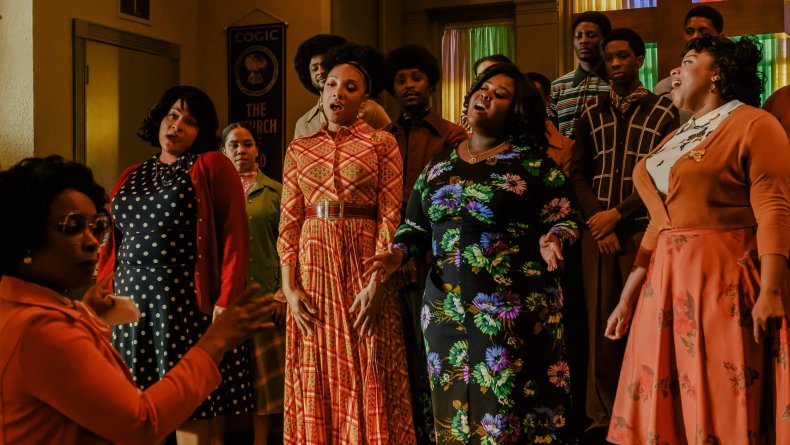 One of the most recent movies on the list, The Clark Sisters premiered in April 2020 and follows the formation of gospel group The Clark Sisters, the daughters and pupils of gospel singer and devout Christian Mattie Moss Clark, who became the highest-selling gospel group in music history.
Queen Latifah, Mary J. Blige, Missy Elliott, Loretha Jones and Holly Carter were all executive producers on the first authorised biopic about the group, and it became Lifetime's most watched original movie in four years.
The soundtrack was also a success, reaching number seven on the Billboard Top Gospel Albums chart.
Wendy Williams: The Movie (2.6 million)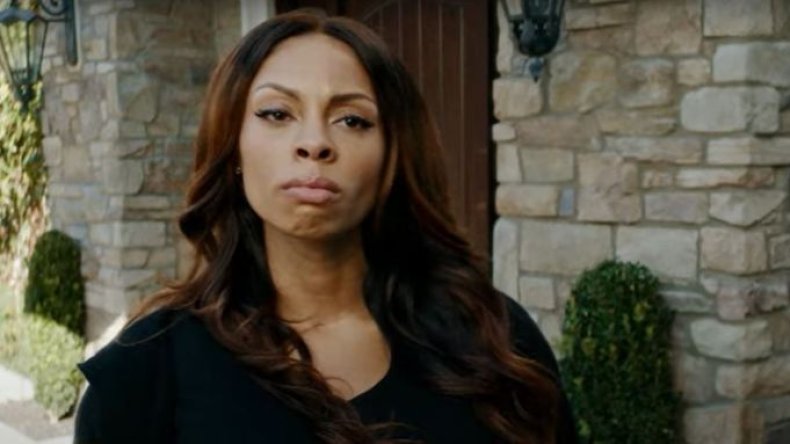 Ciera Payton plays Wendy Williams in this biopic of the chat show star's life, which premiered in January 2021.
The movie followed Williams' rise through the ranks in radio and television, as well as her struggles with cocaine abuse and the demise of her marriage to Kevin Hunter.
Williams was an executive producer on the project, and coached Payton on her mannerisms prior to filming.