The 10 Most-Watched Movies on Netflix in October
The Netflix movie charts experienced a major change in October. While previous months have been dominated by animated kid's movies, this month only had one animated movie. What viewers were watching on Netflix as kids went back to school were some of the streamer's big awards contenders like The Trial of Chicago 7, some new takes of classic franchises and, first and foremost, a lot of Adam Sandler.
The 10 most-watched movies on Netflix in October
10. The Trial of the Chicago 7
Days on chart: 10
Highest position: 2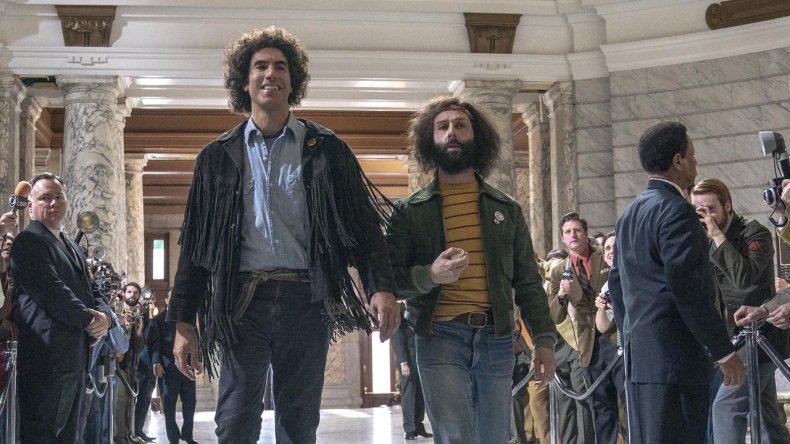 Though anything is possible in this very strange year for movies, The Trial of Chicago 7 feels like Netflix's big shot at Oscar buzz this year. The Aaron Sorkin movie combines a starry cast with a pertinent social justice message and plenty of clip reel-ready monologues laser-focused on appealing to Academy voters.
9. Over the Moon
Days on chart: 6
Highest position: 1
This month's sole animated movie on the list, Over the Moon arrived on Netflix late in the month. It shoot straight to number one, presumably delighting many Asian children who finally get to see themselves represented in a western cartoon that isn't Kung Fu Panda.
8. Big Daddy
Days on chart: 10
Highest position: 2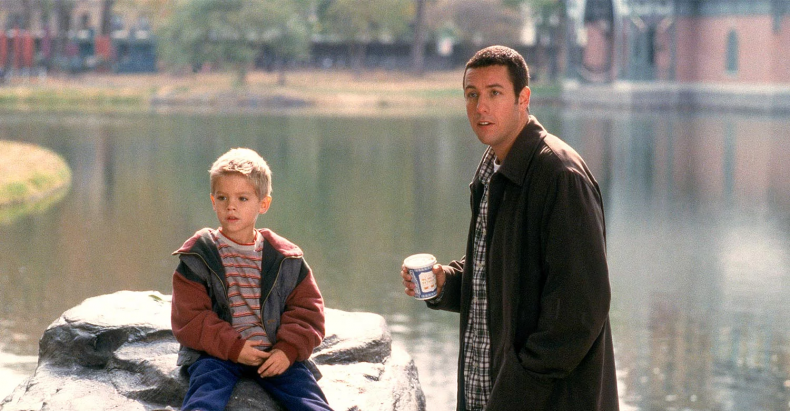 Though it was a newer Adam Sandler release that really dominated the Netflix movie charts this month, many fans of the actor also took the chance to relive one of the actor's sweeter films, which sees him forced to adopt a child (played by future Riverdale star Cole Sprouse and his identical twin brother Dylan) who arrives at his doorstep.
7. Moneyball
Days on chart: 10
Highest position: 2
Though Aaron Sorkin's Trial of Chicago 7 is the new film from the master screenwriter, it actually got beaten in the Netflix charts by Moneyball, the Brad Pit baseball movie that saw Sorkin nominated for his third Oscar.
6. The Outpost
Days on chart: 11
Highest position: 2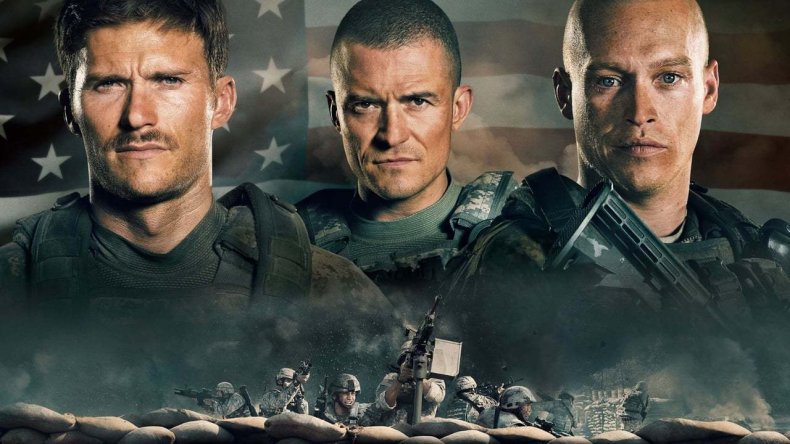 After a successful run on video on demand earlier in the year, the Scott Eastwood and Orlando Bloom war movie matched that success on Netflix. Based on a book by CNN anchor Jake Tapper, the film tells the true story of the Battle of Kamdesh in Afghanistan that saw 53 soldiers battle 400 insurgents.
5. Rebecca
Days on chart: 8
Highest position: 1
Though it has divided critics who could not understand why director Ben Wheatley would try and make a new version of a story once directed by Alfred Hitchcock, clearly audiences have found something to enjoy in this story of a woman haunted by the memory of her husband's dead wife.
4. Enola Holmes
Days on chart: 13
Highest position: 3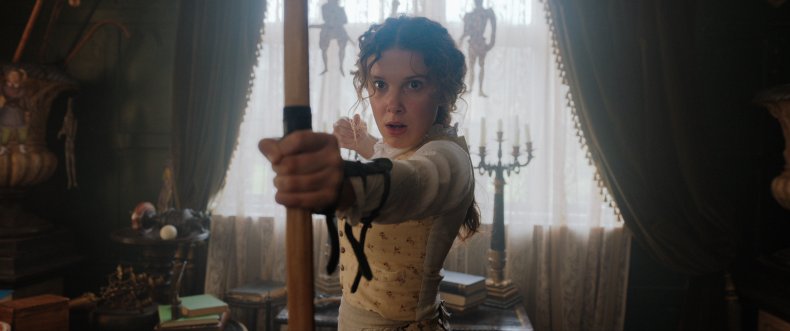 Sherlock's sister has been a Netflix smash. Despite being released back in September, the Millie Bobby Brown movie not only is the fourth most-watched movie this month in the U.K. but also the second most-watched movie in the world on the streaming service this year.
3. American Pie Presents: Girls' Rules
Days on chart: 13
Highest position: 2
The ninth (!) film in the American Pie franchise and the first in eight years presents a radical (for the franchise) idea—that young women might like to have sex as much as young men, especially when they can have that sex with young men that look like Never Have I Ever's Darren Barnet.
2. American Murder: The Family Next Door
Days on chart: 20
Highest position: 1
True crime is a genre that (pun intended) refuses to die for Netflix. While shows like Unsolved Mysteries made a splash on the TV charts, American Murder gripped viewers with its depiction of the 2018 Watts family murders.
1. Hubie Halloween
Days on chart: 22
Highest position: 1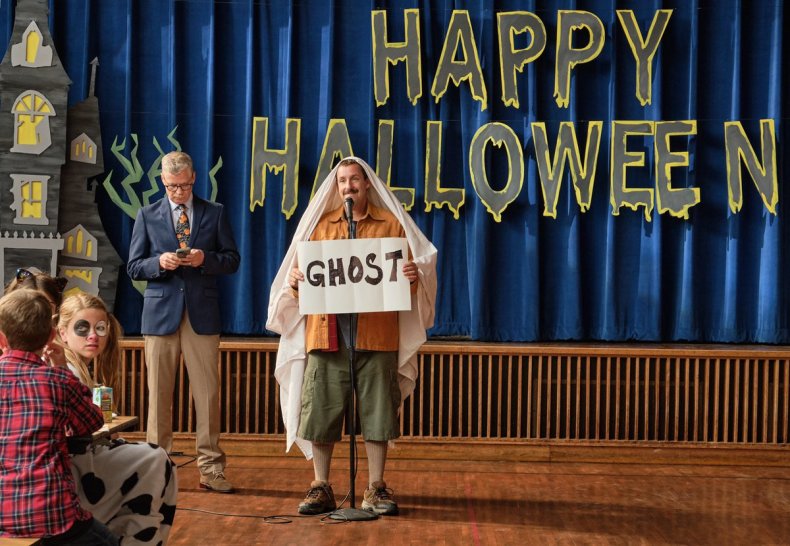 Hubie Halloween completely dominated the Netflix charts this month. With the real world so horrifying, horror films are clearly out, but people still want to watch Halloween movies, making Adam Sandler's latest the perfect film for October. The actor is behind some of Netflix's most-watched movies ever, and his latest proves once again that no amount of bad reviews will stop him.