The 25 Most-Watched TV Shows on Netflix of 2021 So Far
Netflix has not had the best year, with production delays caused by COVID meaning they had a smaller number of releases this spring than usual. This also led to a slowing down in subscriber growth, which in turn led to Netflix stock dropping 13 percent in April 2021.
Despite this, the list of the most-watched shows on the streamer features shows from across the six months of 2021 so far. Though there is a leaning towards shows that came out late 2020 or earlier in 2021, like Lupin, Bridgerton and The Queen's Gambit, more recent shows, like Lucifer and Sweet Tooth, have made it onto the list too.
The 25 most-watched TV shows on Netflix of 2021 so far
25. Cobra Kai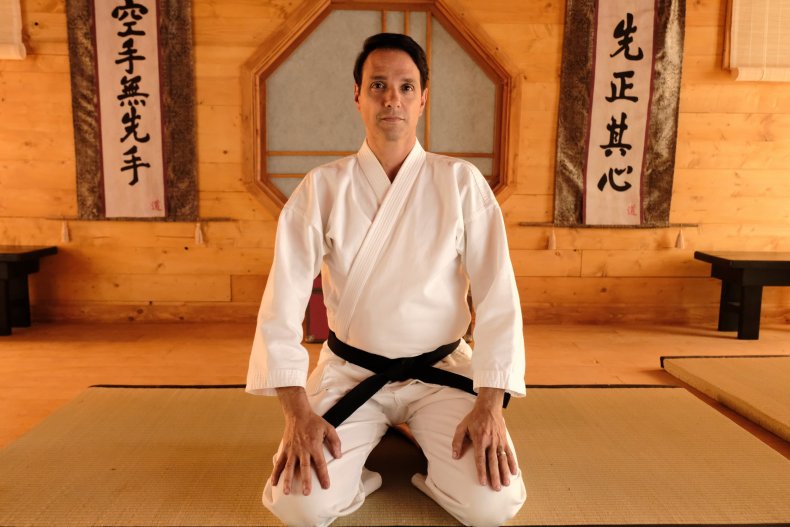 The first Netflix release of 2021 (released on January 1) also kicks off this list. Season 3 of The Karate Kid spin-off was the first made by Netflix, and doubled down on the two YouTube series with some appearances from big names from the movies, including Elisabeth Shue.
24. The Irregulars
Post-Stranger Things, Netflix has released dozens of supernatural young adult dramas. With viewers given so many of these to choose from, however, they have to really perform views-wise or they will be cut. So it was with Sherlock Holmes spin-off The Irregulars, canceled after just one season.
23. Paw Patrol
Though rarely reported on, some of the streamer's most-watched shows are actually the programs that parents sit their kids in front of. Cocomelon is almost a constant feature on the U.S. Netflix charts, and Paw Patrol gets similar success all over the world.
22. The Queen's Gambit
Released in late 2020, this Anya Taylor-Joy-starring chess drama was the most-watched limited series in the streamer's history when it came out. As its place on this list shows, it continued that success into 2021.
21. Pablo Escobar, The Drug Lord
This documentary brings together two things that have been huge for Netflix: true crime docs like Making a Murderer, and cartel content like Narcos.
20. Jupiter's Legacy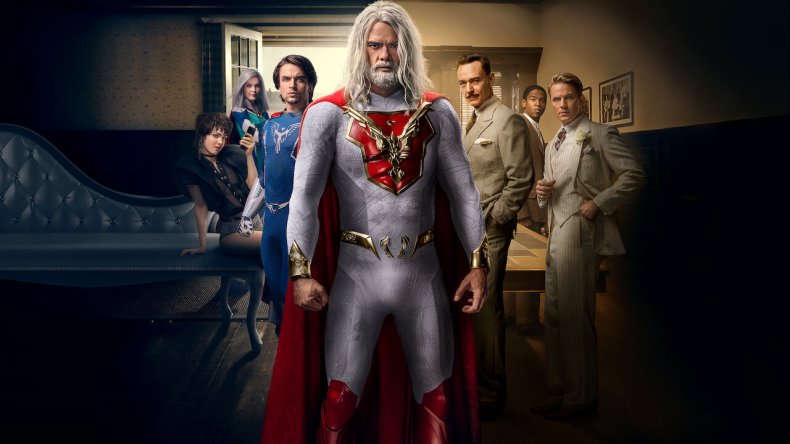 Jupiter's Legacy was one of the first shows to come out of the streamer's deal with comic book writer Mark Millar. Though the show was a success with viewers, it was not an illustrious start for the Millar-verse, with the show running over budget and getting canceled after one season.
19. El inocente
Crime writer Harlan Coben has been quietly dominating Netflix queues one country at a time, with this Spanish drama the latest hit based on his work after the Polish The Woods and British The Stranger.
18. Riverdale
Released weekly on Netflix internationally, the same time that episodes air on The CW in the U.S., the world has stuck with Archie and co as they headed to college and moved into their adult years.
17. Friends
Though in the U.S. Netflix lost Friends to HBO Max, 23 other countries have the show on their version of the streamer, with the recent reunion reigniting an already devoted global fanbase.
16. Fate: The Winx Saga
Another of Netflix's young adult supernatural dramas, Fate, is a reimagining of Nickelodeon cartoon The Winx Club. Though the diversity of its cast raised some eyebrows, the show was enough of a success to get a Season 2.
15. Sexify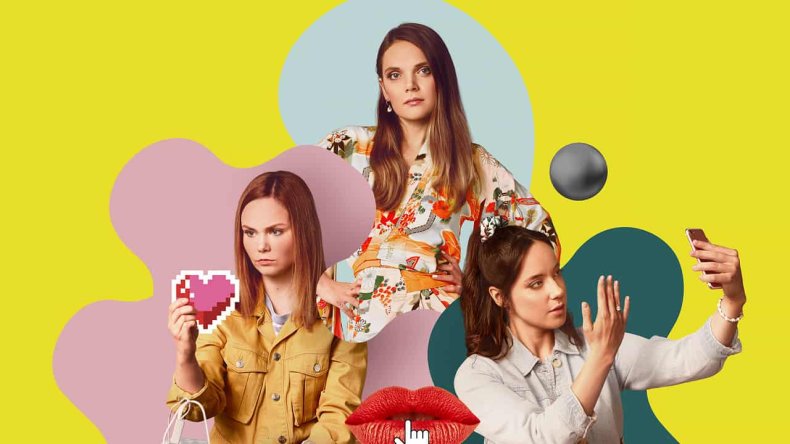 Something about being locked up during a global pandemic has led to a boom in Netflix shows that are sexually explicit and open, like Sexify. It lacks the eye-popping NSFW scenes of something like Sex/Life.
14. The Serpent
After airing on the BBC in January, the world got this slick '70s drama later in the year, leading to true crime junkies devouring every shocking detail in the Charles Sobhraj case.
13. Sweet Tooth
The most recent show on the Netflix most-watched list for 2021, Sweet Tooth is another sorta-supernatural YA drama—but with a less dark tone that has made it a fairly feel good hit.
12. Firefly Lane
Though Katherine Heigl technically returned to TV post-Grey's Anatomy with Suits, it was this sentimental friendship drama that gave Dr. Izzie Stevens fans the feels they wanted.
11. Yo soy Betty la fea
The telenovela that Ugly Betty was based on has been called by some the most popular telenovela ever made. That success is clearly continuing—not only is the show on this list, but it was also one of the most-watched shows on Netflix in 2020.
10. Snowpiercer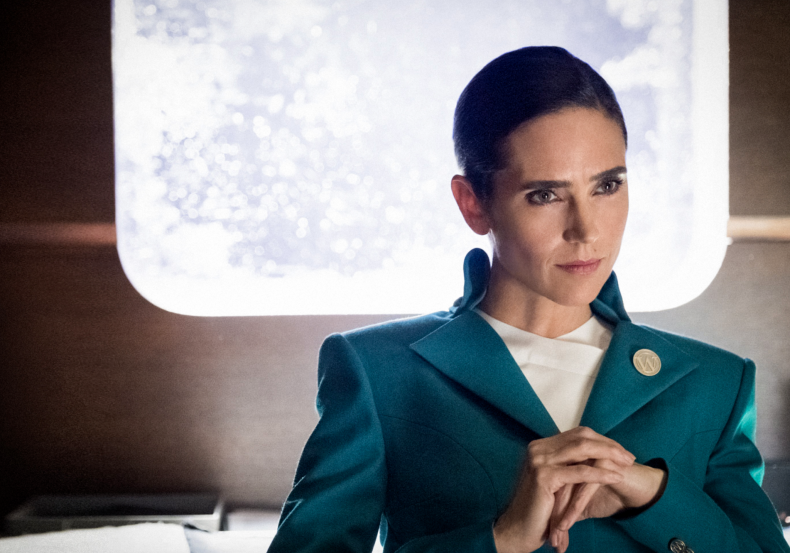 Released weekly on Netflix internationally (it airs on TNT in the U.S.), Snowpiercer has turned a cult film into a genuine global phenomenon—perhaps helped by millions around the world, trapped in their homes, who watch the show to make themselves feel better that they do not live on a train traveling round a frozen wasteland.
9. Shadow and Bone
Yet another supernatural drama, it is this adaptation of the Leigh Bardugo books that has had the most success in 2021—though it is likely to play second fiddle in viewing figures to The Witcher Season 2 when it is released later this year.
8. Lucifer
Netflix has had great success with Lucifer since saving the show from Fox, in a move that has given thousands of fans of other shows false hope that Netflix will save their show (sorry Manifest).
7. Behind Her Eyes
Behind Her Eyes may not have been Netflix's finest psychological thriller this year, but it was certainly the most unhinged—its success is likely partly down to people telling their friends they have to watch to see one of the maddest (and maddening) final twists in TV history.
6. Vincenzo
Korean drama is another area that has been reliable for the streamer over the last year. Vincenzo, the story of a Korean man who ends up part of the mafia, however, has been the genre's breakout success.
5. Ginny & Georgia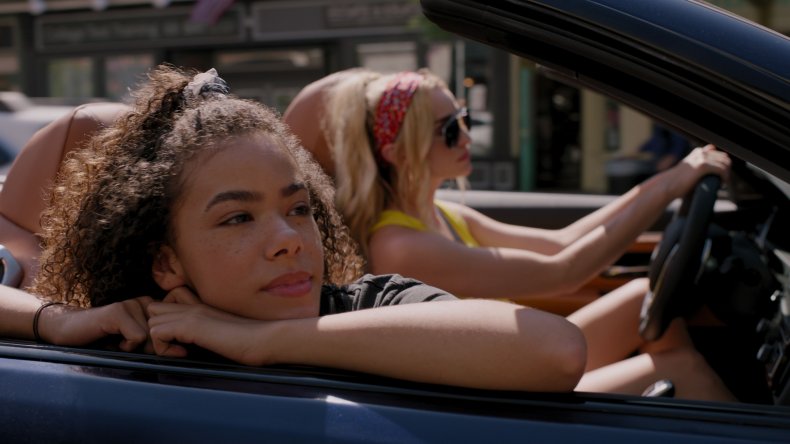 Sorry Swifties—your efforts to cancel the show due to its "sexist" joke about Taylor Swift did not stop the mother-daughter drama being one of the year's most-watched so far.
4. New Amsterdam
An NBC show in the U.S., the medical drama streams on Netflix in a number of countries where it has been a huge hit—no wonder its American network has renewed it for three seasons.
3. Who Killed Sara?
The first season of the Mexican drama was such a ratings hit that the second season was rush-released just a few weeks later. Together, they had viewers everywhere wondering exactly who killed Sara—or whether anyone killed her at all.
2. Bridgerton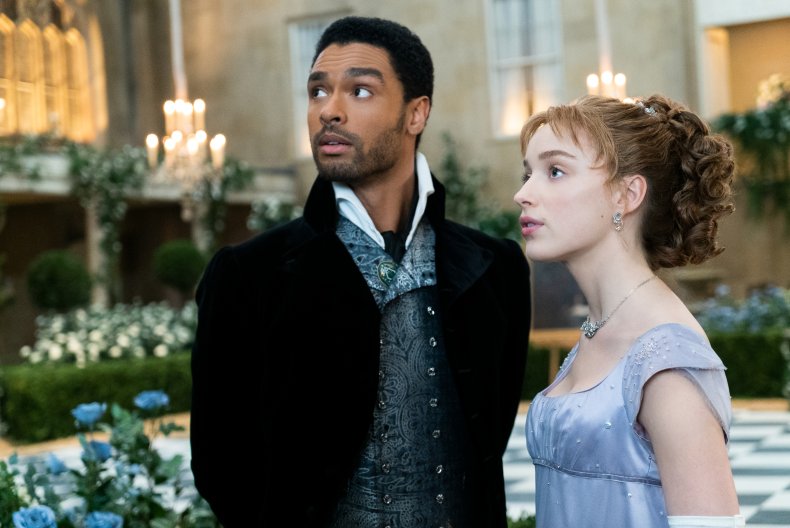 At the end of 2020, Netflix announced 82 million people had watched Bridgerton in its first month, making it the most-watched launch in Netflix history. The period drama, however, got beaten in this list by...
1. Lupin
...The French heist drama Lupin, which managed to sneak ahead of Bridgerton by releasing two smash-hit seasons within months of each other.