Most Women Don't Need Prison, They Need Support | Opinion
The COVID-19 pandemic pressed pause on the ever-growing problem of mass incarceration in the United States as states and counties released people held on low-level charges, reduced rates of arrest and suspended ordinary court operations.
The Vera Institute of Justice found there was a record 14 percent drop of incarcerations during the first half of 2020, down from 2.1 million people to 1.8 million. The declining rates didn't last long—numbers of people incarcerated are already rapidly increasing as restrictions ease with the dropping cases of COVID-19.
Not only did the pandemic reveal the unnecessary incarceration of thousands in the States, but it exacerbated the unique struggles women were already facing in custody and highlighted the essential reform needed for women vulnerable to the criminal justice system.
The common attitude of "if you did the crime, you do the time" is an archaic way of thinking about crime and punishment, especially in regards to women. This has led to increasing numbers of women in custody. Since 1980, the number of incarcerated women in prison in the U.S. has risen by more than 700 percent, from 26,378 in 1980 to 222,455 in 2019, nearly double the rate of men. It may provide an appeased sense of justice to put women away behind bars, but it is an ineffective way to deal with the root causes for their offending behaviors.
Most women in custody, primarily held in local jails rather than state prisons, have committed non-violent, low-level crimes—32 percent for property offenses, 29 percent for drug offenses and 21 percent for public order offenses. These women should not be behind bars given their rates of experiences of childhood and intimate partner abuse, mental health issues, poverty, addictions and dependent children.
Women in custody are more likely than men to have experienced both historic and current trauma related to abuse. In a recent report, it was found that 86 percent of women in jails experienced sexual violence and 77 percent experienced intimate partner violence. Custody is a place of repeat traumatization of their experiences. They are shackled, put in solitary confinement, observed by male guards in the restroom and shower—all flashbacks to abuse they may have endured before custody. When constantly confronted with their trauma, they remain on high alert in a state of fight or flight, leading to worsening mental health problems and at times, even suicide.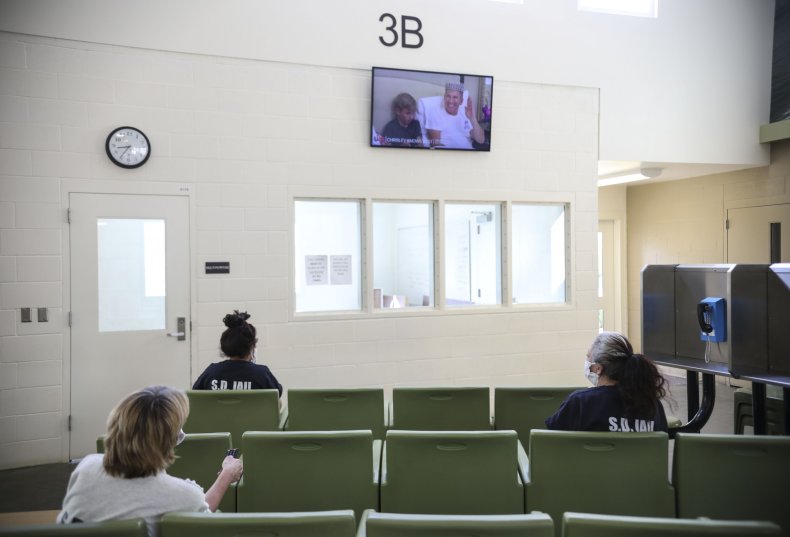 To cope with the abuse they have faced, many women vulnerable to the criminal justice system turn to drugs or alcohol, as there aren't mental health services available to work through their trauma. Coping mechanisms become addictions, and without accessible detox programs, addictions can lead to prison or jail time. The cycle heavily affects women in poverty—as male counterparts often earn more—as they are unable to access services to support their needs. Poverty also influences whether women have to stay behind bars while awaiting trial—women with low incomes do not have the option to post bail and must remain in custody while they wait, even if they have not yet been convicted of a crime.
Once in custody, women find themselves in a system created for and by men. They have reproductive health needs left unmet, are given uniforms fit for male bodies, disciplined with rules made to control male violence, ranked at a higher security level than necessary, given fewer relevant rehabilitative programs and most importantly, are separated from the children who depend on them for attachment and security.
Nearly 80 percent of women in custody are the primary caregivers for their children, the vast majority are single mothers solely responsible for their children. When a mother goes to prison, it robs children of their mothers and their childhoods. Children with an incarcerated caregiver face increased risks of psychological and behavioral issues and future interaction with the criminal justice system.
One silver lining of the pandemic is the vast decrease in numbers of incarcerated people. The fact that crime rates dropped in spite of less arrests indicates that we do not need to be locking up as many people as we have in recent decades to protect the general public.
This is a pivotal time to reform our criminal justice system for women. State and local justice systems need to implement sustainable approaches to keep women out of prison and jail and in the community. Funding should be poured into services for women to treat their trauma, poverty, mental health and substance misuse issues, instead of continuing to pay to keep them locked in a system that isn't working for women, their children, or the wider society.
Lauren Crosby Medlicott is a freelance journalist writing about human rights issues affecting women and children.
The views expressed in this article are the writer's own.