Young Women Dislike Ivanka Trump and Think She Can't Sway the President: Poll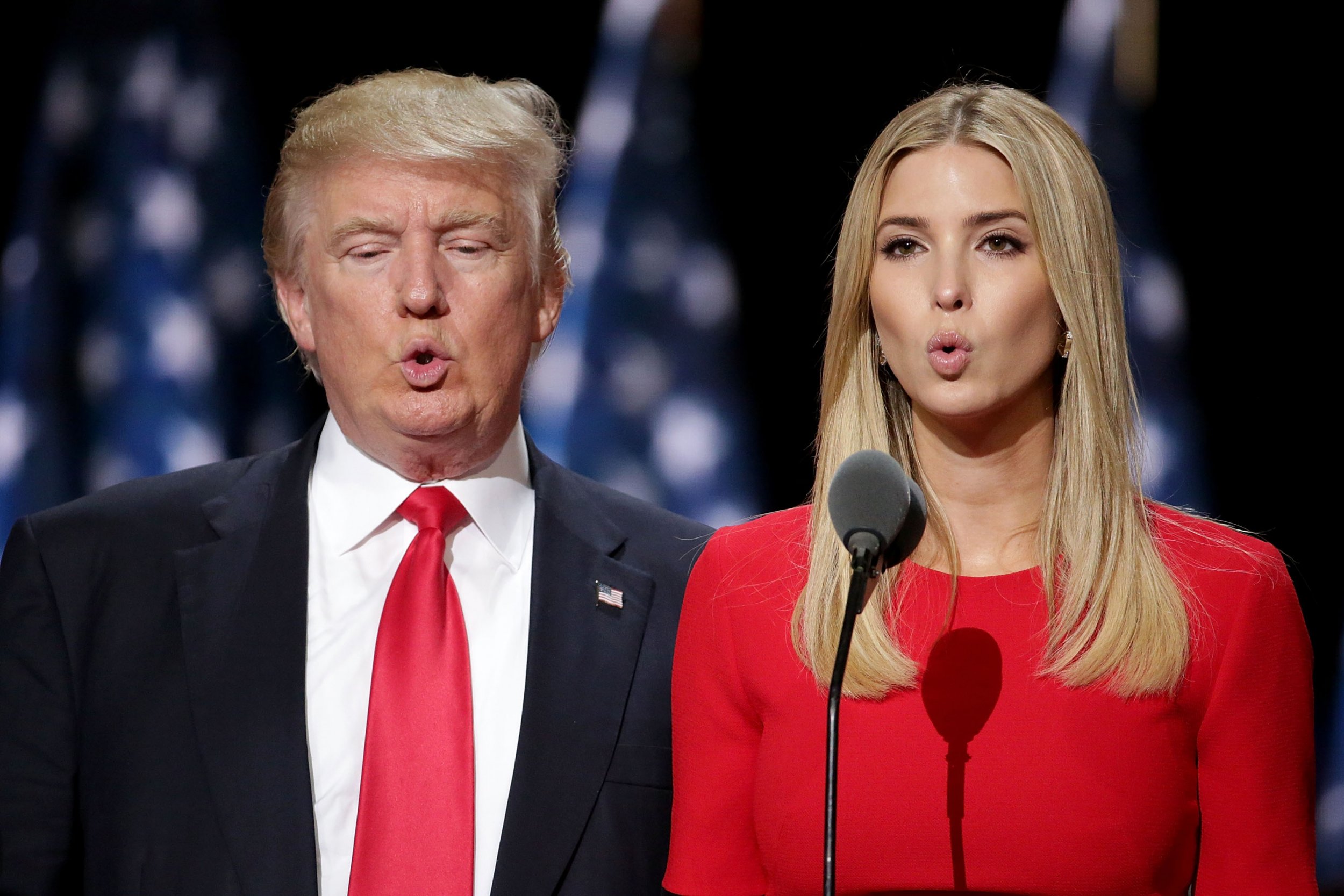 Most young American women have a poor impression of first daughter Ivanka Trump and think she can't really influence her father, President Donald Trump, a new poll showed.
Among women ages 18 to 35, 46 percent had an unfavorable view of Ivanka Trump. Only 18 percent held a favorable view, and 36 percent were undecided, according to a CBS News and Refinery 29 poll conducted between July 26 and July 30 by YouGov.
Furthermore, among women in that age group, 59 percent believed Ivanka Trump did not have much influence on her father, while 26 percent believed she had a positive influence on him, and 15 percent thought she had a negative influence.
Ivanka Trump's poor performance among young women follows her claims, at the start of her father's presidency, that as a senior White House adviser, she would advocate for women, children and families. She has been broadly criticized for falling short of pushing their demands, and because her promises around equal pay and paid family leave have yet to come to fruition.
The first daughter's Instagram followers shared posts last week calling on her to do something about the separated migrant families who have not yet been reunited by the Trump administration.
Ivanka Trump had addressed the controversial family separations for the first time during a workforce development forum several days prior.
"That was a low point for me as well," she said. "I felt very strongly about that, and I am very vehemently against family separation and the separation of parents and children, so I would agree with that sentiment. Immigration is incredibly complex as a topic. Illegal immigration is incredibly complicated."
An Instagram post addressing her states, "You said family separation was a 'low point' for you. The low point is for the separated families. You spoke in past tense. This crisis is ongoing."
President Trump frequently praises his daughter's work but has also joked about it. During a roundtable in Iowa late last month in which Ivanka Trump touted legislation modernizing incentives to technical colleges with teaching science, technology, engineering and mathematics (STEM), he said, "Maybe I'll veto it," creating an awkward moment.
Ivanka Trump is "fake," Vanity Fair reporter Emily Jane Fox claimed in June, when her book Born Trump: Inside America's First Family was released.
"It's really easy for someone whose sole job in the White House is women and children to issue a statement," Fox said about the first daughter's refusal at the time to address family separation. "It just shows how fake Ivanka is. She's crafted this whole image of herself that's not actually her."
The YouGov poll had a margin of error of plus or minus 3 percentage points.