ISIS Drone Kills Two Kurdish Fighters and Wounds Two French Soldiers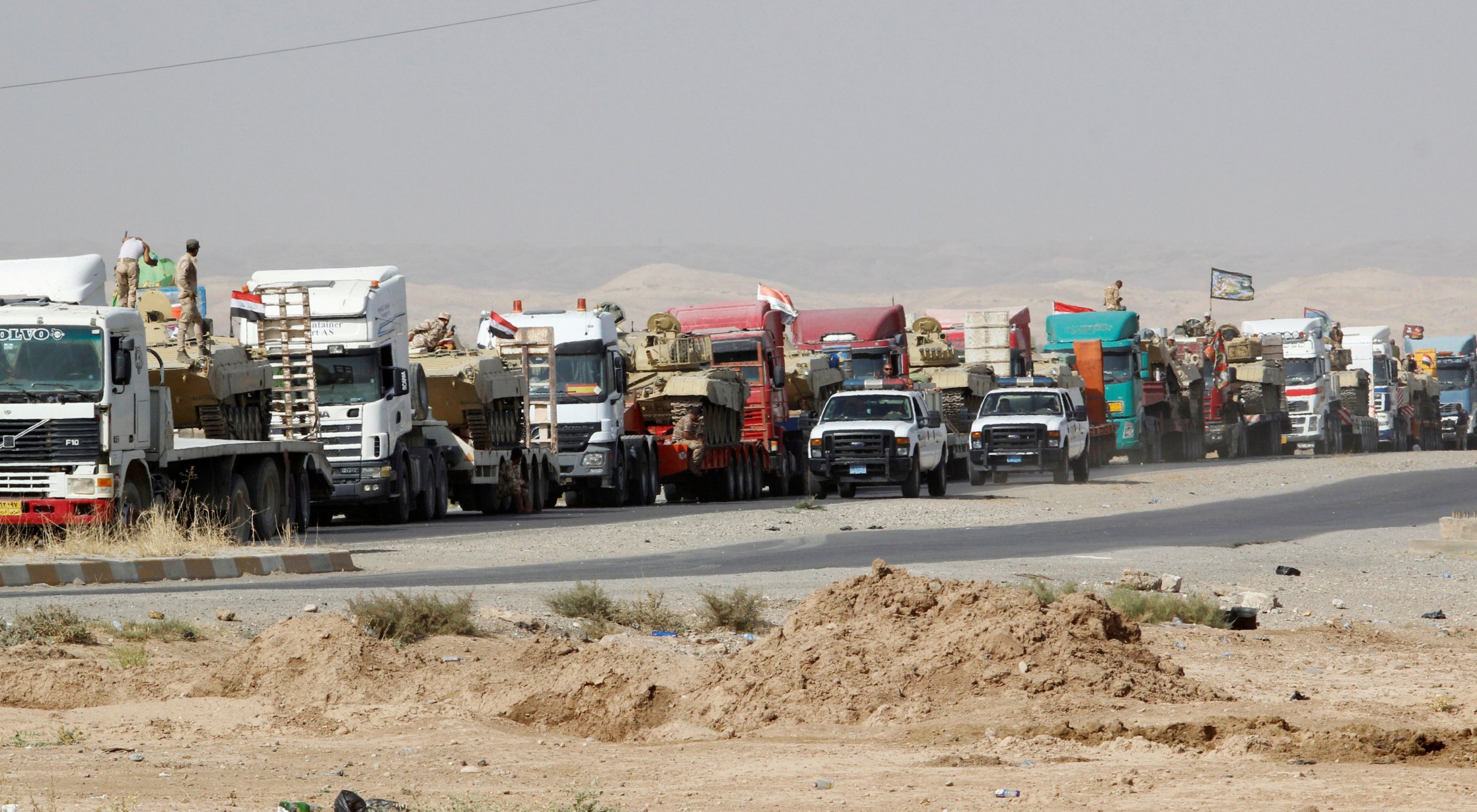 A booby-trapped drone launched by the Islamic State militant group (ISIS) killed two Kurdish peshmerga fighters and wounded two French soldiers earlier this month north of the IS-controlled city of Mosul, Kurdish and French officials said on Wednesday.
The drone blew up when peshmerga fighters tried to lift it after it crashed to the ground, Jabbar al-Yawar, secretary general of the autonomous Kurdish region's defense ministry, told Reuters. "It seems it was booby-trapped."
The French newspaper Le Monde reported on Tuesday that the drone had been intercepted in flight on October 2 and exploded near the Kurdish and French soldiers when it hit the ground. It was unclear, Le Monde said, whether the drone was remotely detonated or carried a timed bomb.
Yawar, speaking from Erbil, capital of Iraqi Kurdistan, said the French soldiers had been training Kurdish fighters near the site of the drone crash near the town of Dohuk.
Peshmerga forces plan to take part in a planned U.S.-backed Iraqi military offensive to oust ISIS from Mosul, Iraq's second largest city and the last urban center still under ISIS control in Iraq after a series of government offensives to reverse the jihadists' lightning seizure of territory in 2014.
The U.S.-led coalition against IS includes French, British, Canadian and other Western military contingents.
The two wounded French soldiers were immediately returned to France for medical treatment and one of them was "between life and death", according to Le Monde. It said other French soldiers were also lightly wounded by the blast but gave no details.
French government spokesman Stephane Le Foll confirmed the injuries.