Knocking on Europe's Door: Why a Weaker ISIS in Mosul is No Good for the EU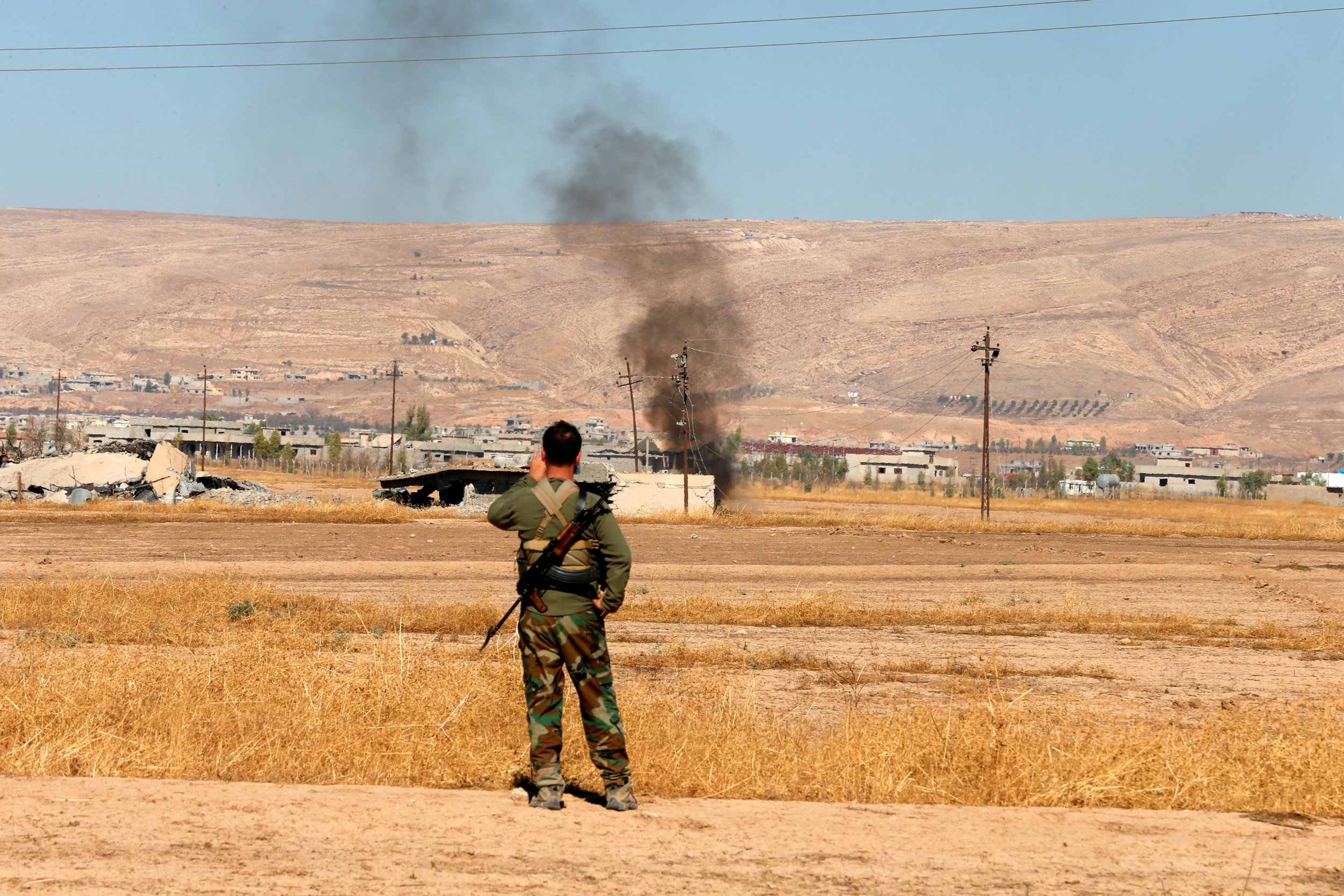 Although it is too soon to tell exactly what the impact of the Mosul offensive will be, the so-called Islamic State militant group is undeniably weakening in the Middle East as it loses ground. This would sound like good news, but the loss of territory for the group comes with a whole new range of challenges: will they lash out at the West in retaliation, and how soon will their battle-hardened fighters from Europe come back?
The situation in Syria and Iraq has convinced an unprecedented number of people from different countries—especially the EU and North Africa, but also Russia, Australia and the US—to go fight on the frontline. Europol believes an estimated 5 000 radicalized EU nationals have travelled to Syria and Iraq to support or fight alongside ISIS.
The estimated number of those that have already returned is around a third, many of which are unlikely to have the intention or capability to carry out terrorist attacks. But, as recent terrorist incidents in Europe have shown, there are clearly many potential terrorists among this returning group that could pose a clear security threat to Europe.
For the last two years, the scale of this threat has been widely acknowledged in Europe, triggering an intensified cooperation between police and security services across the continent. Some have said this is long overdue. It is certainly the case that the need for enhanced intelligence-sharing has become much more pronounced in the aftermath of the atrocious attacks in Paris (November 2015) and Brussels (March 2016).
Over this period, the volume of intelligence reported by national authorities to Europol's databases in its new counter-terrorism center has increased tenfold. This has helped to shed light on the identity, contacts and movements of many suspected foreign fighters, including some of those responsible for those dreadful attacks.
Meanwhile the combination of various efforts by national and EU authorities have made the business of foreign fighter travel to and from Syria much more difficult. Those willing to leave were either picked up before leaving or were blocked en route, mainly at the Turkish border. The outward flow of suspects has been reduced to a trickle. In response ISIS has moved, in its highly voluminous stream of propaganda, to encourage followers instead to carry out individual attacks at home.
While certainly not a new feature of the terrorist threat it has become a more regular and prominent one this year, as the lone actor attacks this summer in France (Magnanville and Nice) and Germany (Ansbach and Wurzburg) showed.
While we remain highly concerned at the prospect of further possible attacks of this nature, our attention is also turning to the fate of those foreign terrorist fighters from Europe still in the conflict zones. If ISIS loses Mosul and other territories, it is reasonable to expect some form of exodus from the region of those fighters. The security implications of this are obvious, the most likely scenario by which this is played out is not easy to identify.
For one thing, it will not be easy for those individuals to return of their own free will, with reports circulating of deserters being shot by the group. Some might get captured by the Syrian regime or militia groups. Even if they were to make good their exit, they are highly likely to run into many security measures now in place in transit countries such as Turkey, and in the EU on their way home.
Significant efforts have been invested this year in increasing the security of the EU's external borders, with teams of counter-terrorist officers, working under the coordination of Europol, now deployed to Greece (and shortly also to Italy) to identify terrorist suspects among those migrants and other travellers seeking entry to the EU. Most terrorist suspects travel under an assumed identity with fake travel documents. At Europol, we have identified a growing number of cases in which these documents are sourced from criminal syndicates normally in the market of providing a service to people-smugglers.
It is one of many indicators of growing links between terrorism and organized crime in Europe, the juncture of which Europol is well positioned to monitor. With an information-sharing network spanning some 700 agencies in 40 countries, and unique data sets covering all forms of serious crime and terrorism, the agency plays an increasingly important role in supporting the counter-terrorism community in Europe to leverage a more concerted and effective response to the threat.
It is certainly needed. Some of the foreign fighters that make it back home bring with them a major headache for national and local authorities. A sizeable number of them remain highly radicalized. Some may even have been sent by the group's high command on a mission to carry out further terrorist attacks, while others may simply express their personal resentments and frustrations in an act of individual violence.
For the security authorities the challenge of keeping check of a very large number of potential terrorists based on a fragmented and continuously changing intelligence picture is enormous.
But, complete with the bruising experience of dealing with many terrorist attacks in Europe in the last two years, those authorities are now both stronger and more together.
Rob Wainwright is the director of Europol , the EU's law-enforcement agency.