After Mosul Losses, ISIS Now Controls Less Than Seven Percent of Iraq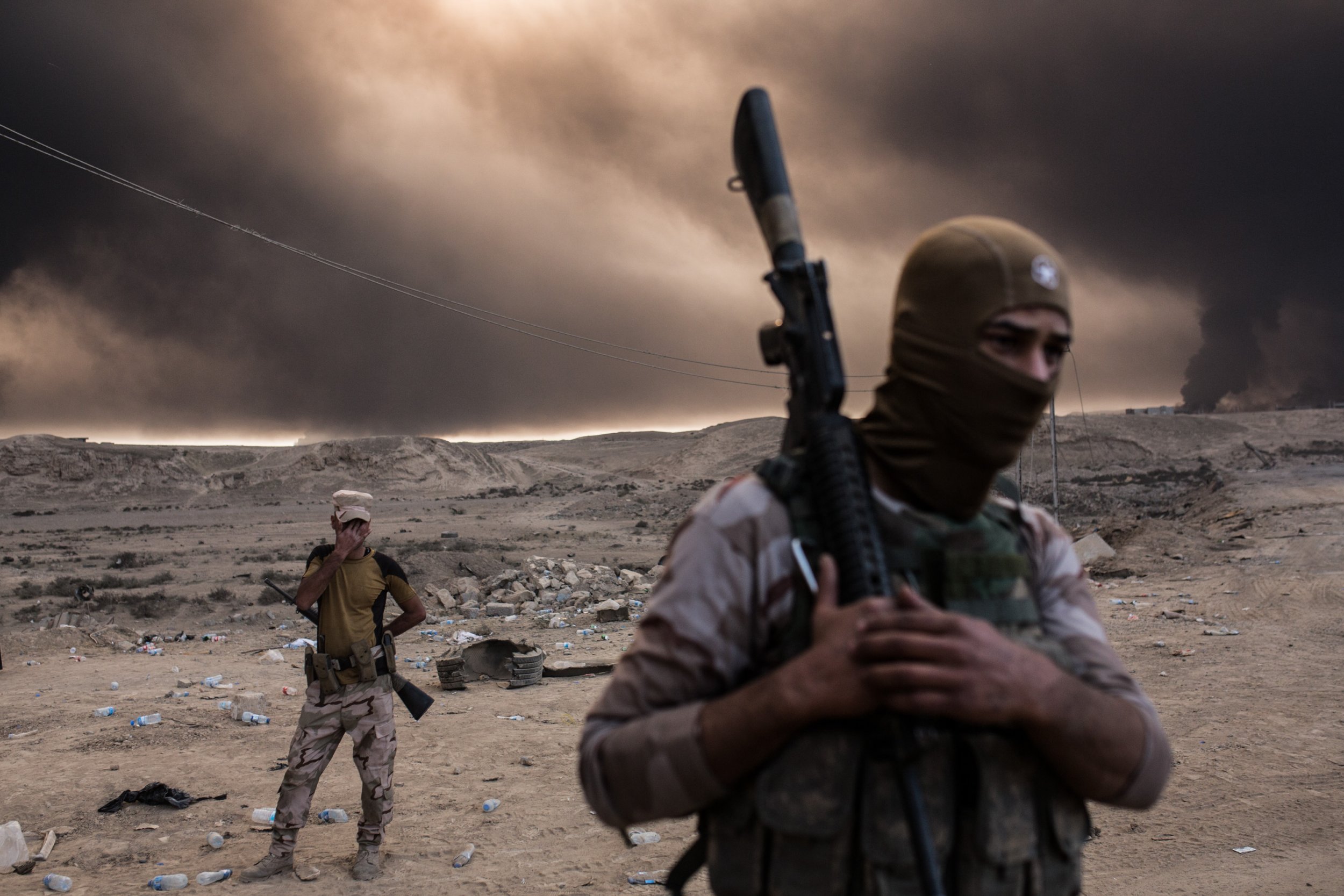 The Islamic State militant group (ISIS) now controls less than seven percent of Iraq, down from the 40 percent it held during 2014, an Iraqi military spokesman said Tuesday.
"Daesh controlled 40 percent of Iraqi land," Brigadier General Yahya Rasool, spokesman of the Joint Operations Command that manages the campaign against ISIS, told reporters on Tuesday, AFP news agency reported."As of March 31, they only held 6.8 percent of Iraqi territory."
The jihadi group seized the northern city of Mosul as well as Tikrit, Fallujah and Ramadi in 2014. But a coalition of forces that included the Iraqi army, Shiite militiamen, Sunni tribesmen and backed by a U.S.-led coalition have managed to take back much of the country over the past three years.
Read more: Iraqi forces close in on mosque where Baghdadi declared himself ISIS caliph
Iraqi forces liberated the western cities of Fallujah and Ramadi in June and December respectively last year and the central city of Tikrit in March 2015.
In October, before the fall of Ramadi, new analysis from defense consultancy IHS Janes showed that the total territory held by ISIS in Iraq and Syria fell 28 percent from 78,000 square kilometers to 65,500 square kilometers. The resulting ISIS-controlled territory represented a land mass the same size as Lithuania.
After months of fighting for Iraq's second largest city, government forces liberated eastern Mosul on January 24, including key landmarks such as Mosul University. The renewed offensive for west Mosul, launched in February, has forced more than 200,000 civilians to flee.
Coalition and Iraqi airstrikes have resulted in scores of civilian deaths, leading to criticism from international rights groups and Russia. The coalition has opened an investigation into a March 17 strike on the Al-Jadida neighborhood of west Mosul that the U.N. said killed at least 140 civilians. The coalition says ISIS is using civilians as human shields in the city as the fighting intensifies.
Iraqi forces are now closing in on the city's Great Mosque, the site where ISIS leader Abu Bakr al-Baghdadi—now reported to have fled Mosul—declared himself leader in July 2014 of the group's self-styled caliphate that stretches across the Iraqi-Syrian border.