Mosul Offensive Against ISIS Set to Begin, Says French Defense Minister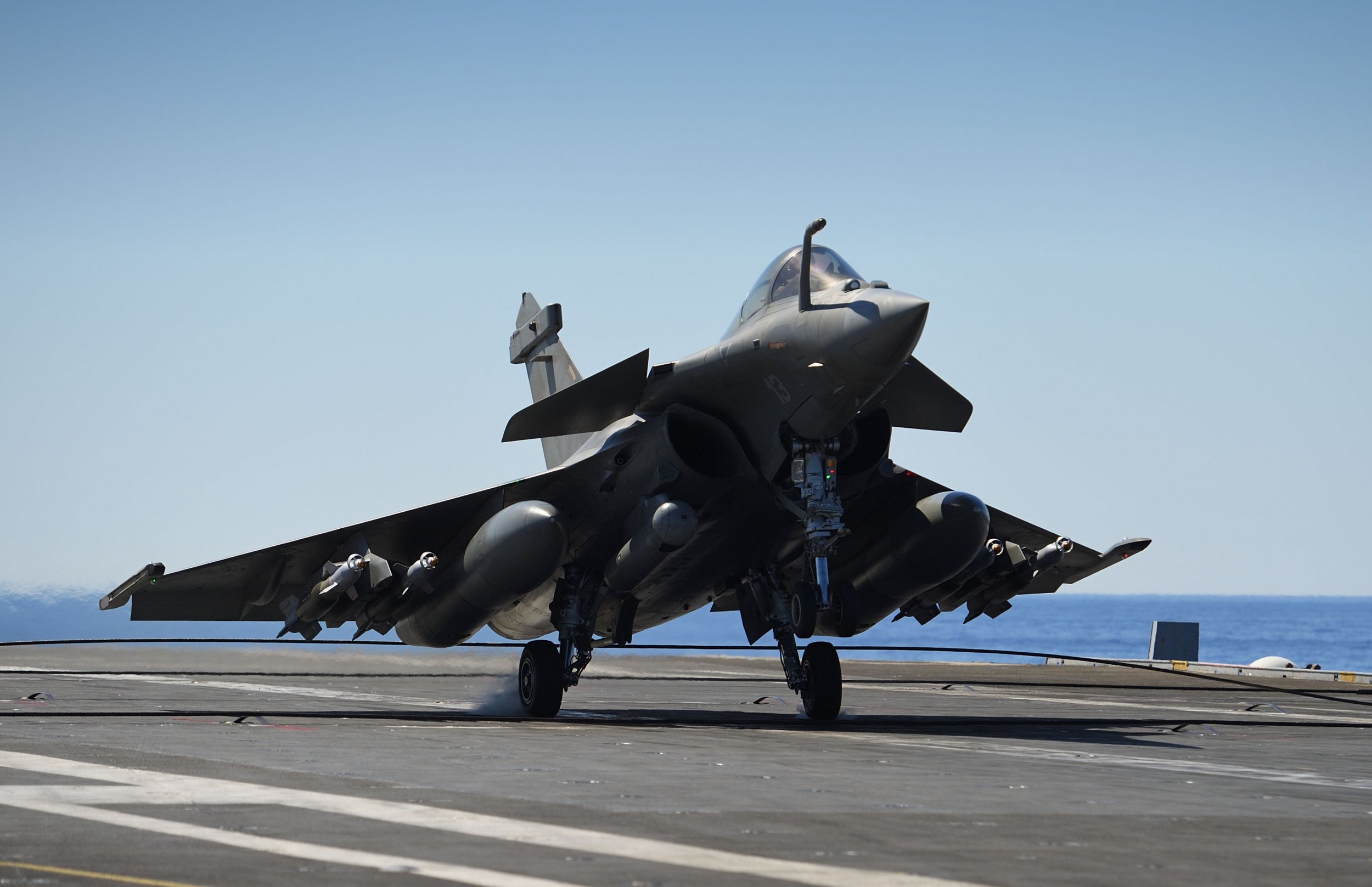 The operation to liberate the northern Iraqi city of Mosul from the Islamic State militant group (ISIS) is set to begin soon, France's defense minister, Jean-Yves Le Drian declared on Friday, the same day that the French air force conducted strikes against the group after taking off from the Charles de Gaulle aircraft carrier.
"The battle for Mosul has not started yet. (The operations today) are the extension of our support for the coalition," he told reporters in northwestern France, Reuters reported. "There will soon be the main attack."
The U.S.-led coalition members and Iraqi forces are accelerating their preparations for the offensive on Iraq's second-largest city, with Washington announcing on Wednesday that it had increased its troop presence in Iraq to more than 5,000 to support the Iraqi military and France conducting airstrikes against the group in Iraq.
France has stepped up its aerial campaign against ISIS after becoming the first country to join the U.S. offensive in the country. The country has flown 32 missions in both Iraq and Syria in the past week, according to the French military. The Charles de Gaulle aircraft has returned to the region, in what is its third tour to the area in the two years that it has engaged ISIS.
Paris decided to ramp up its military action against the radical Islamist group after a series of deadly attacks on French soil, the worst being the Paris attacks in November 2015.
France has deployed special forces in Syria, Iraq and Libya while it is arming the Kurdish Peshmerga and Iraqi forces in their fight against the group on the ground. In Iraq, some 150 French forces are conducting tactical missions and training Iraqi forces.
ISIS captured the city in June 2014 in its lightning offensive across northern Iraq. It is the location where ISIS's self-proclaimed caliph Abu Bakr al-Baghdadi announced the creation of the group's caliphate straddling the Iraqi-Syrian border, and it remains the group's biggest prize despite a series of territorial losses elsewhere in the caliphate.
Kurdish and Iraqi forces have already started to encircle Mosul, backed by U.S. airstrikes, capturing swathes of territory from ISIS in the areas surrounding the city, estimated to have a population of more than one million people. The operation is expected to begin in October and, while it will definitely involve Iraqi forces advancing into the city, the role of Kurdish forces and Iraqi militias remain even unclear because of sectarian sensitivities.