Iraqi Forces Push Into Western Mosul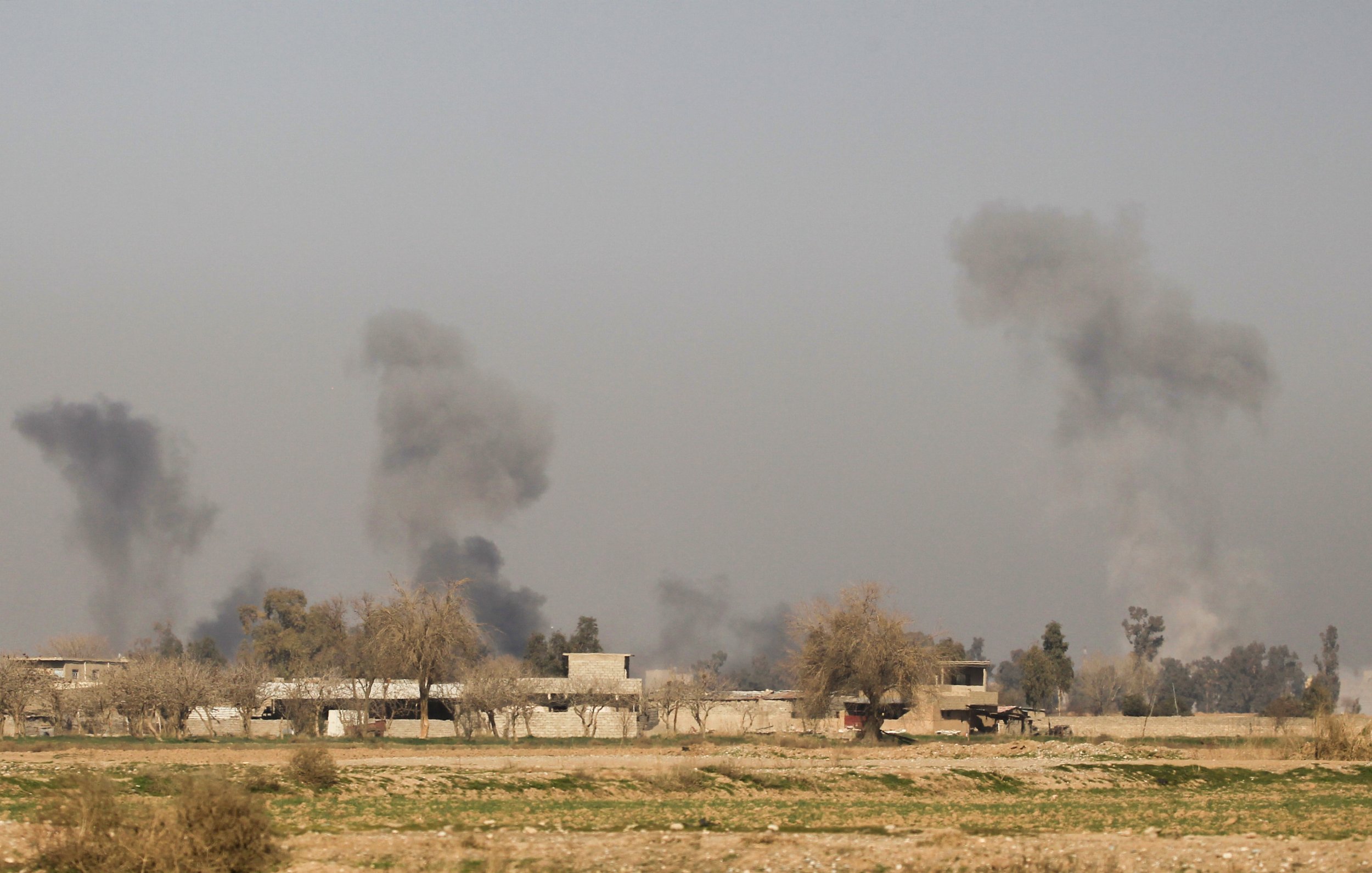 U.S.-backed Iraqi forces pushed into western Mosul on Friday after retaking the city's airport from the Islamic State militant group (ISIS), as aid agencies warned the most dangerous phase of the offensive was about to begin for hundreds of thousands of civilians.
Iraqi forces launched attacks on several fronts.
Forces of the federal police on Friday attacked al-Tayaran district in southwest Mosul and located north of the newly-recaptured Mosul airport and engaged in fierce fighting with the militants.
Gunfire echoed across the area as rockets and artillery heavily shelled the district in preparation for the advance.
Troops disarmed booby traps planted by retreating militant fighters in the airport, which the army plans to use as a base from which to drive ISIS from Mosul's western districts and deal a decisive blow to the group.
The new offensive comes after government forces and their allies finished clearing ISIS from eastern Mosul last month, confining the insurgents to the western sector of the city, which is bisected by the Tigris river.
Commanders expect the battle in western Mosul to be more difficult, in part because tanks and armoured vehicles cannot pass through the narrow alleyways that crisscross ancient districts there.
Separately counter-terrorism forces clashed with ISIS inside the southwestern district of al-Mamoun and took full control of the Ghozlani military base on Friday, Major General Sami al-Aridi, a senior commander, told Reuters.
Also federal police and an elite Interior Ministry unit known as Rapid Response advanced into the Hawi al-Josaq and al-Danadan districts after breaching a berm and a trench set up by Islamic State north of the airport, a spokesman said.