Mother of 4 Who Died From COVID Didn't Get to Hold Newborn Son
The ongoing pandemic has kept loved ones from another, separating families and friends. For one family in New Jersey, this situation became all too real as a mother of four recently died due to coronavirus-related complications before she got to hold her baby.
Michelle Stani, 37, who became sick in December, passed away on January 12 from COVID-19 issues linked to pneumonia, according to the New York Post.
Two days before Christmas, Michelle gave birth to her fourth child, Jayden. However, the closest she would ever get to touching her newborn baby boy was seeing a picture of him, according to Tina Stani, Michelle's aunt.
"Her partner had taken a picture of the baby and showed it to her, but that's all she got," Tina told the Post.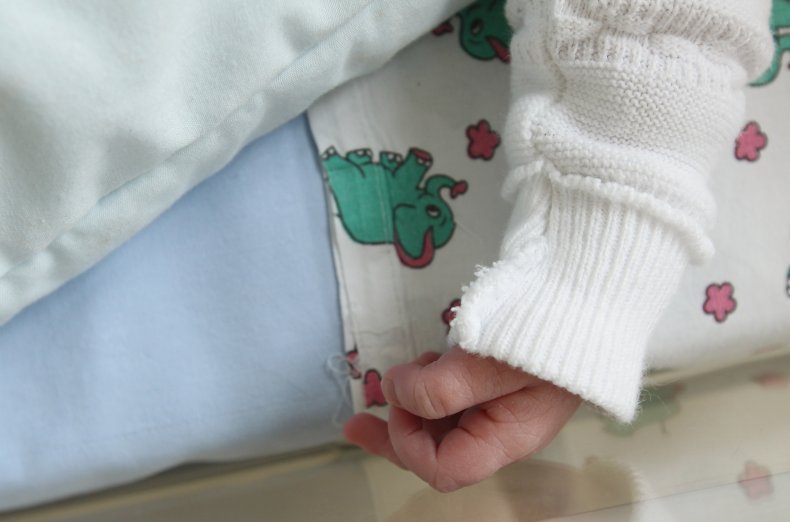 Michelle's only desire was to hold her baby while she was in the hospital. Tina said: "It tore her up. She literally texted me that she was heartbroken, that she wished she could hold her baby. That's all she wanted."
It is unclear whether Michelle was vaccinated, the Post reported. Tina mentioned that Michelle had previously given birth to her third child, Jordan, who is now 11 months old.
"I don't know, she was pregnant for almost two years," Tina said. "I would love to say one way or the other, but I don't know."
According to her obituary, Michelle was laid to rest on January 19 in her native Somerset, New Jersey. The mother of four enjoyed the music of the Dave Matthews Band, attending as many of their concerts as possible and moving to the music.
"If you brought her any place with music, she would be on the dance floor the whole evening getting others to join in," the obituary read.
Tina said a GoFundMe account set up by the family has raised more than $36,000. Some of that money will go to help the family with medical bills while another portion will help support education costs, according to the Post.
The aunt said the lofty donation number is an indication of how much Michelle meant to those around her.
"The incredible outpouring of love shows how many people she impacted," Tina said. "She was special. We know she's in heaven. We're going to grieve and help this family — how could you not?"
On Thursday, New Jersey reported a little more than 10,000 new cases of COVID-19 and 161 deaths. As a whole, the state has had over 1.75 million cases and almost 27,600 fatalities due to the virus.