Mother of 5 Tammy Fox Killed After Boyfriend Cut Car Brake Lines to Make Crack Pipe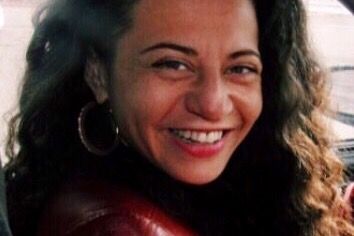 A Pennsylvania mother of five was killed in a car crash after her boyfriend removed the brake lines on her so he could use them as a makeshift crackpipe, police have said.
Tammy Fox, 38, died after she lost control of her black Hyundai Sonata when it started to accelerate on the morning of August 22. She drove through an interstate in Scranton, Lackawanna County, before crashing into a tree.
Fox was taken to hospital with serious injuries, but later died.
An investigation into the crash found that Fox's brake lines had ben cut. Pennsylvania State Police have now said her boyfriend, 39-year-old John Williams Jenkins, admitted to tampering with the lines because he wanted to "obtain a metal pipe that could be used to smoke crack cocaine."
According to court papers, seen by WNEP, Jenkins and Fox were arguing the night before the crash because she couldn't find anything to smoke crack with. Jenkins admitted he didn't know anything about cars and he just "cut anything from underneath the vehicle that could be used to smoke crack."
Friends and family of Fox, who they say has been sober for around six months, do not buy Jenkins's story.
"I mean, can't you find something else around your house to smoke crack in?" one friend, who do not wish to be named, told WNEP. "Aluminum foil? Something else. I'm pretty sure if you're a career crackhead you can find something else besides a brake line to smoke crack in."
Jenkins has since been charged with criminal homicide. He has been booked into the Lackawanna County Correctional Facility, where he is currently being held without bond.
A GoFundMe page has been set up to help cover Fox's funeral, with any additional money going to her children.
"Tammy's smile will forever live in the hearts of her 5 beautiful children—Fiona, Serenity, Adina, Christopher, and Larry," the page description reads.
"She leaves behind a family of sisters, nieces, and nephews who loved her beyond words. Tammy had the ability to bring light to dark times and gave selflessly to those around her. She will be greatly missed, but will be with us in spirit, joining her mother in Heaven."
The account changed the name of the fundraising page to "Justice For Tammy" in the wake of the news police are treating her death as a homicide.